In:
The day your cruise begins is full of excitement, and naturally, you may be wondering what time you can board the ship.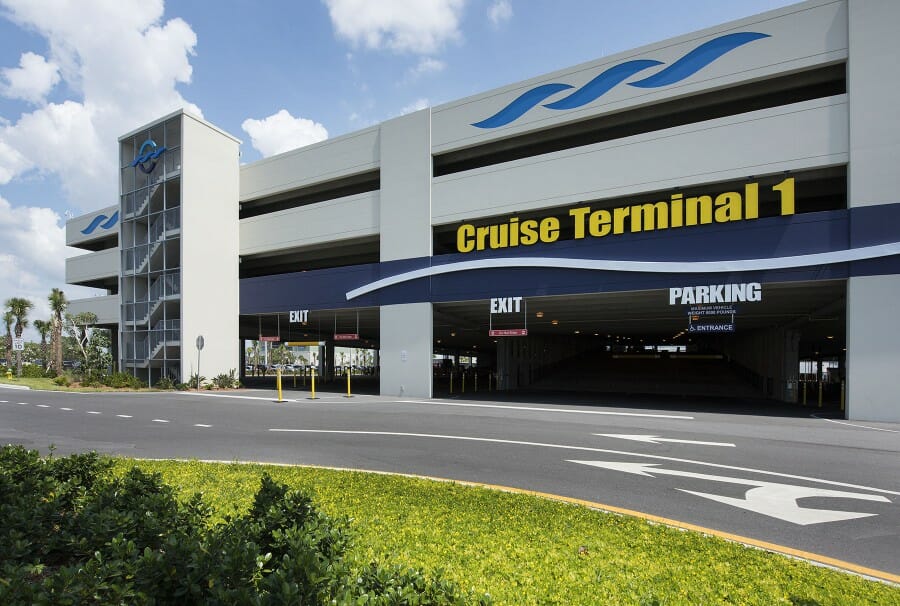 Many guests are curious how early they can board a Royal Caribbean ship on embarkation day, so here is a guide for what to expect.
In the weeks leading up to your cruise, be sure to complete online check-in. Check-in opens up 45 days before your cruise begins.
Depending on when you go to select a time, there will be variety of 30 minute windows for you to choose from.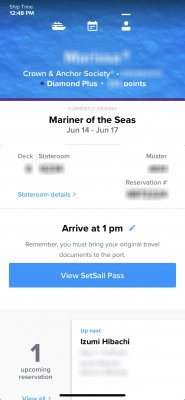 You'll want to do this as early as you can in order to get an early check-in time and avoid wasting time in the cruise terminal.
If you do not complete check-in online, you will be required to complete this process at the pier at least two hours prior to the published sailing time. 
When you complete online check-in, you will be assigned a check-in time.  Since 2021, Royal Caribbean has mostly been enforcing check-in times, so it's important to get a good time as early as you can,
Can I show up earlier than my check-in time?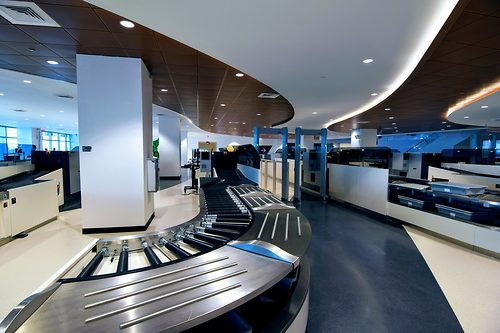 Royal Caribbean asks its guests to arrive within their check-in window to avoid crowding in the terminal.
Most cruise terminals enforce the boarding times, but occasionally you find situations where a particular pier agent doesn't pay attention to the check-in time or say anything about it.
While frustrating to not have the rules enforced across the board, we still recommend adhering to the check-in time window to avoid any possible denial of boarding until later.
What if I'm late and miss my check-in time?
While showing up early can be a problem, coming in later is not as much of a concern.
Try your best to adhere to the check-in time, but they will still admit you for check-in if you were to arrive later. Royal Caribbean warns there could be a delay in beginning the check-in procedure if you're late, but you will still be able to get to the cruise.
I only see check-in times later than I want. Will earlier times be added?
Possibly, but not likely.
If someone cancels their cruise, their check-in time goes back into the system for someone else to grab. There's no way to know that's happened without checking manually.
As for Royal Caribbean opening up additional earlier times, it's not usually the case.
Should I get The Key for an earlier check-in?
The Key is an optional add-on you can purchase to get VIP benefits, including an early check-in time.
Usually, guests who book The Key are allowed to check-in with the first group (an exact time will be emailed later).
There are two problems with buying The Key for an early check-in.
First, if you miss The Key check-in window, you have to fall back to whatever time you had before. 
Second, you're spending extra money for a benefit that is not cheap. You'll need to buy The Key for every guest in the cabin (age 6 and above) for every night of the cruise. That seems like a lot to save an hour or two on embarkation day.
Read more: Here's what 'The Key' is (and why some cruisers like it)
What time can I check-in for my cruise if I'm staying in a suite?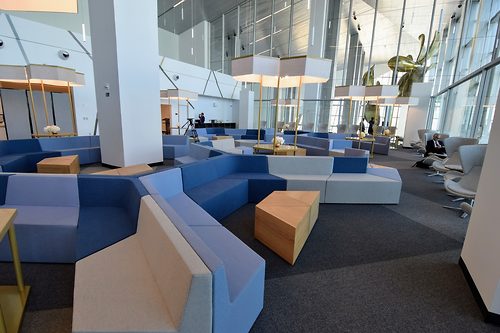 Suite guests still need to get a check-in time for their sailing, but usually they will be give more flexibility in their times.
About a week before the cruise, the Suite Concierge will email suite guests with an introduction and outline basic suite policies, including a flexible arrival policy, where suite guests can arrive one hour before or after their check-in time.
When you get the terminal, be sure to tell the pier agent you are staying in a suite so you can be directed to the right place.