Perfect Day at CocoCay waterslides & experiences height and weight requirements
In:
If your Royal Caribbean cruise is taking you to Perfect Day at CocoCay, you are likely in that getting-super-excited stage of cruise planning.  Before you try out all the fun experiences that Perfect Day at CocoCay has to offer, here are the important age, height and weight restrictions for the slides, rides and experiences at Perfect Day at CocoCay.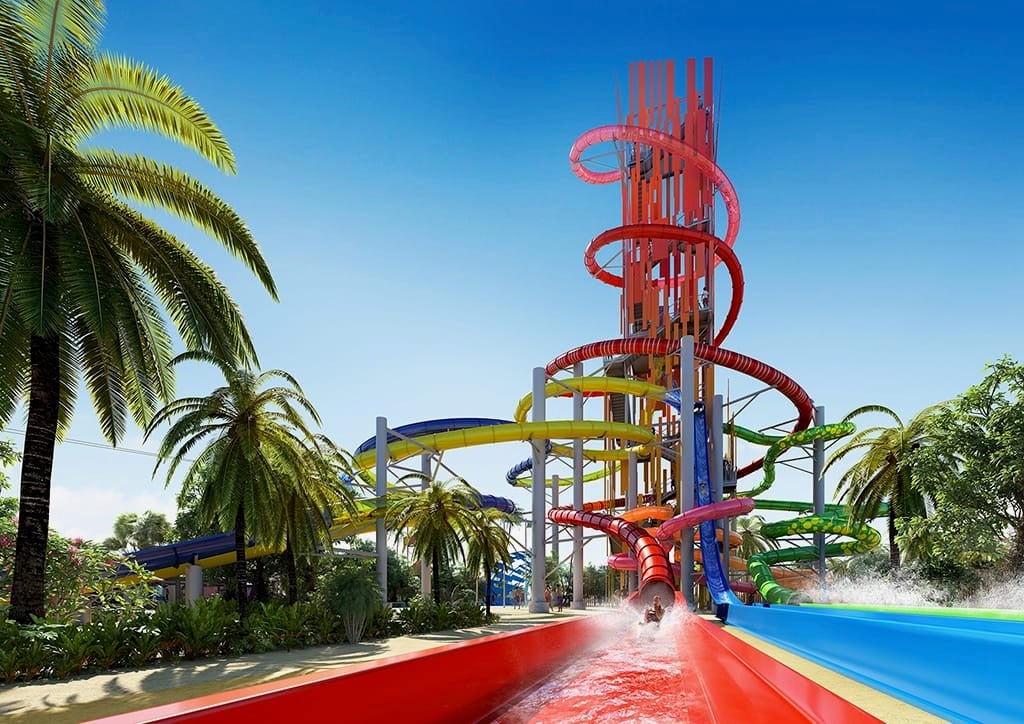 Royal Caribbean has no age restrictions for the experiences at Perfect Day at CocoCay. Some slides and activities have height and
weight restrictions
Many of the island's other experiences, such as Up, Up and Away helium balloon, Oasis Lagoon freshwater pool, and Captain Jill's Galleon, are open to all guests. 
Attraction
Platform Height
Height Requirement
Maximum Weight Limit
Daredevil's Peak waterslide
135 feet
48 inches minimum
300 lbs.
Dueling Demons waterslides
75 feet
48 inches minimum
300 lbs.
Screeching Serpent waterslide
50 feet
48 inches minimum
300 lbs.
Green Mamba waterslide
50 feet
48 inches minimum
300 lbs.
Manta Raycers waterslides
25 feet
40 inches minimum
300 lbs.
The Slingshot waterslide
60 feet
48 inches minimum; or 40 inches minimum with a swim vest on
Max single person: 300 lbs./
Total raft weight limit: 550 lbs
The Twister waterslide
60 feet
48 inches minimum; or 40 inches minimum with a swim vest on
Max single person: 300 lbs./
Total raft weight limit: 550 lbs.
Splash Speedway waterslides
40 feet
42 inches minimum
300 lbs.
Adventure Pool
 
Guests under 48 inches must wear a swim vest at all times 
N/A
Wave Pool
 
Guests under 48 inches must wear a swim vest at all times 
N/A
Splashaway Bay slides
 
Maximum 42 inches
200 lbs.
Zip Line
 
N/A
50 lbs. minimum
300 lbs. maximum