Brilliance of the Seas Live Blog - Day One - Embarkation Day
In:
Cruise day has finally arrived! I was sailing with my fiancé and her family.  They live around 25 miles from the port so we all took a quick uber to the port around 11AM.  I did notice pretty long lines at check-in but it was the peak hour to arrive to the ship.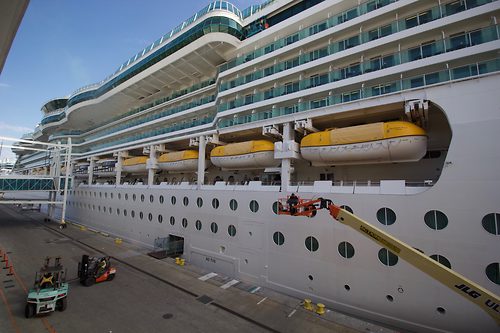 I spent most of the morning just walking around exploring the ship, that excitement of it finally being cruise day.  I was wondering if I'd see anything new since Brilliance went into dry dock last year, but everything looked the same. Living on the West coast we were still struggling with the time change, so our first stop was actually the coffee shop on board.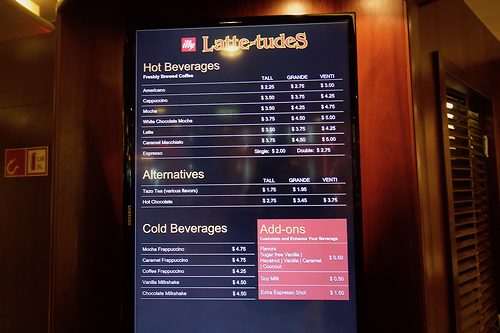 It's been almost a year since I've sailed on Brilliance of the Sees so it was awesome to get back to the ship.  Many of the same crewmembers are still on board.  First things first was a glass of Champagne.   In my previous sailings, Chandon brut is $2 up charge from the drink package, however they have lowered the cost and it's included in the beverage package now.
Park Café opened at noon, that's a food option in the solarium vs the windjammer.  They have salads, roast beef sandwiches, and pasta salads.  I really recommend if you can wait until noon to have lunch to eat here.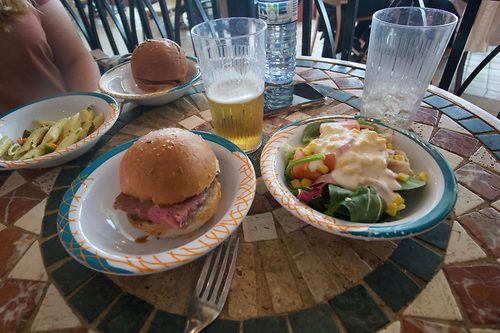 At 1PM our cabins open, I had mentioned in the preview post that I had a balcony on the hump, 7108.  Well I can report our balcony is huge! In fact, it's larger than my aft balcony I had last year.  I just wish I had a lounger, but I do love being the first room in the hallway. 
Dinner tonight was in Giovanni's Table; we had a table for eight.  The server brought everything out family style, so our only decision was the main course.  I just love dining here, the food is outstanding and to be able to sample everything on the menu is pretty awesome! With a table this large dinner did take three hours, once I asked if they could speed up the service.  We had a few prior birthdays so the waiter brought out some cake with their names on the plate.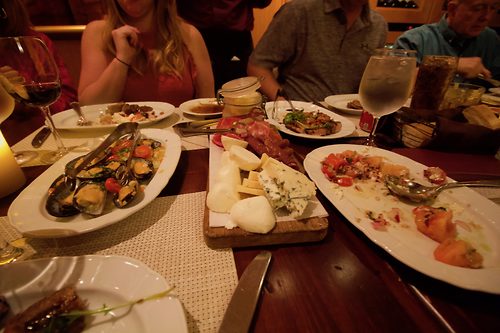 Overall the dinner was outstanding, best steak in the high seas if you ask me.  I loved it so much, I'm going back tomorrow night!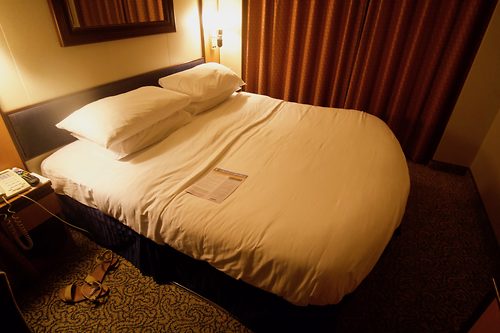 After dinner we did some dancing up in the night club, but it was empty.  I didn't stay too long and called it a night.  Tomorrow is our first sea day, so looking forward to exploring Brilliance of the Seas.