Majesty of the Seas Live Blog - Day 5 - CocoCay
In:
This morning I woke up at 6am; no idea why, I am on vacation but I figured since I'm up I should go watch the sunrise. I am happy I did because it was so beautiful and I took some great pictures.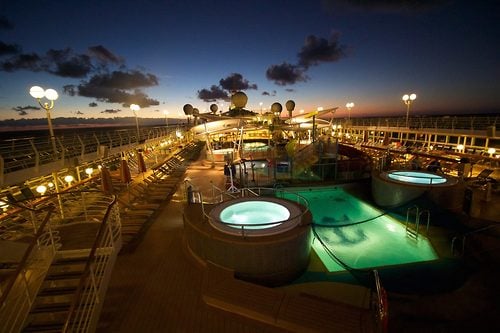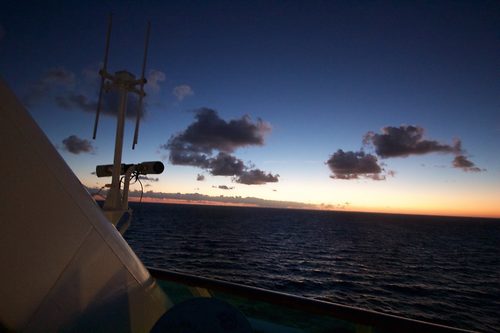 At 8:30am I decided to head over to Coco Cay. They actually start the tender process at 8am and usually invite all guests down around 9am. If you are looking to avoid lines, I would suggest getting down there early. I was doing a Periscope and could not believe how the Voom Internet held from the ship until we pulled up to Coco Cay.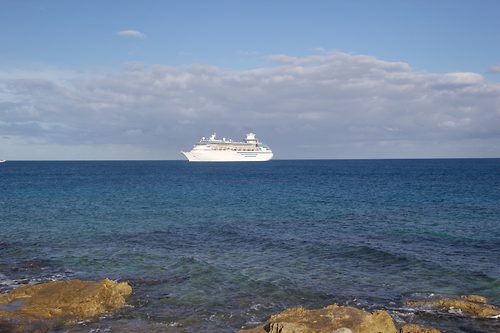 The weather was perfect today and I was able to walk around and take some great photos. I walked the whole island and really enjoyed the island so empty that early in the morning.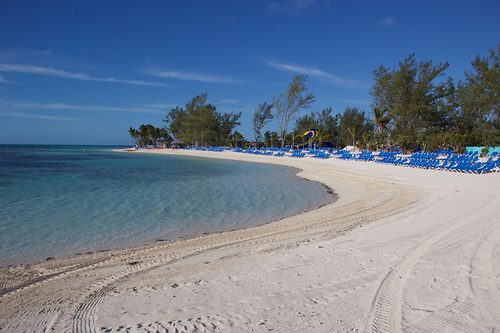 The cabanas facing the ships are different from when I had one in July, so those are also new from the storm.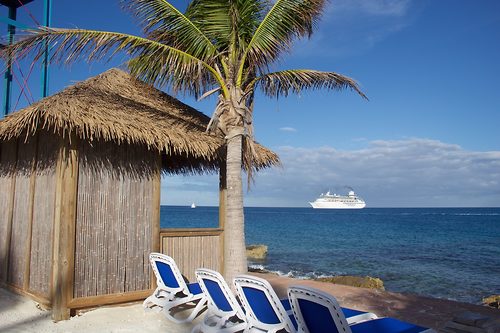 I also explored down to the beach beds are which is past the floating bar.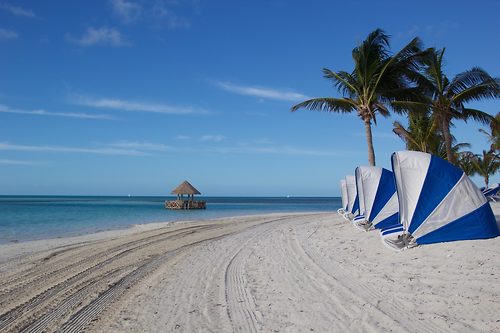 The beach beds are the furthest point down the south side of the island. If you were looking for a quite day, these would be perfect. The whole area is all brand new and very nice looking beach beds and beach cabanas.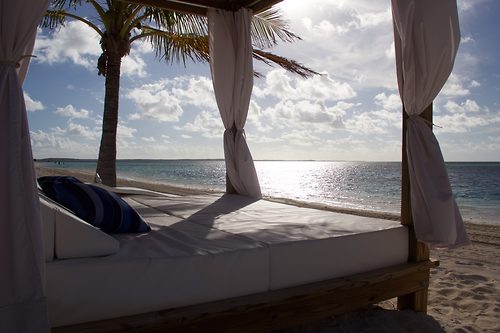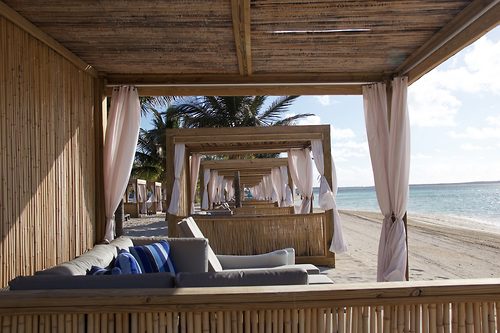 For lunch I went over to the VIP party, they had fruit and my favorite shrimp. I met a lady cruising solo for the whole year, so we talked quite a bit. I grabbed my favorite island drink Coco Loco!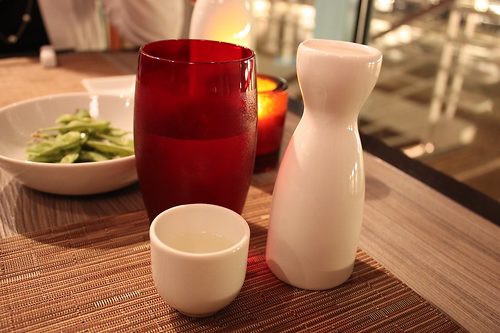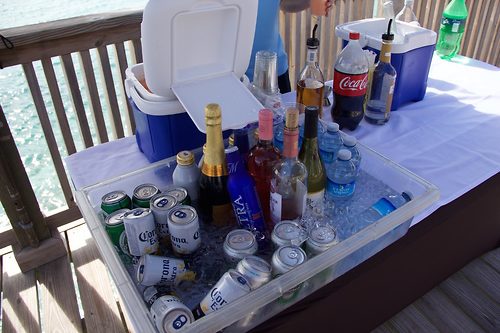 I spent most of my afternoon down at the floating bar.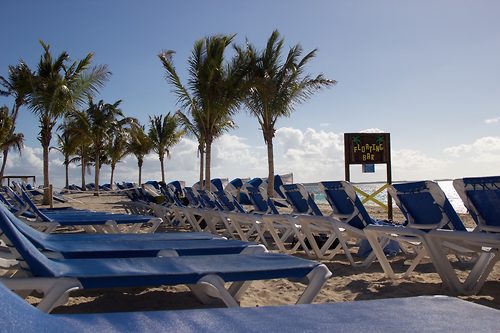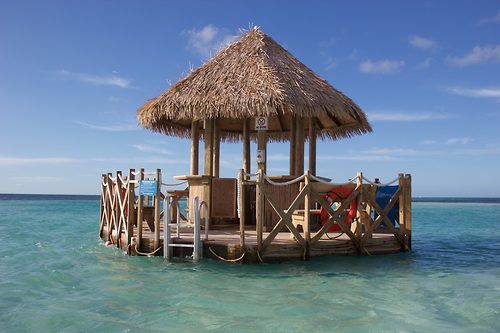 This was added last year and now a little closer now it used to be. Before you would have to swim out, but now it's not in such a deep area. The bar holds up to 35 people and you must be 21 to enter.
At 4pm I decided to head back over to the ship to nap before dinner.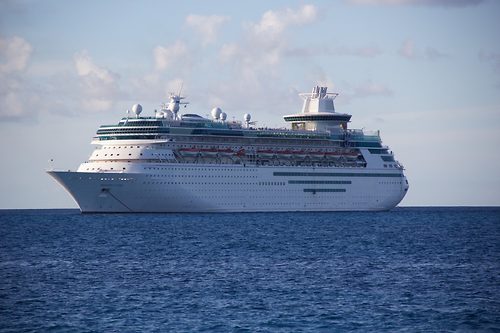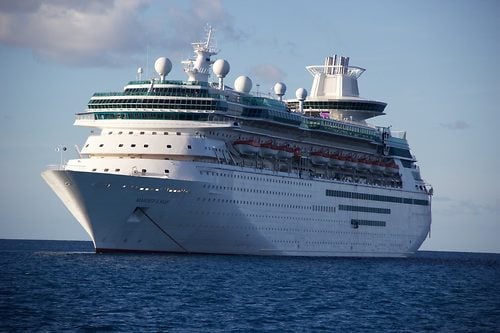 Evening on board 
Tonight was the flag ceremony in the centrum in between the two dinners, so all guest could join. If you have never seen it before, they honor the countries of the crew members. They also have some doing a dance from their culture back home.
For dinner tonight, I was invited to the Captain's Table. The meal was outstanding, and again I had the filet. I felt so lucky to be apart of such an amazing meal.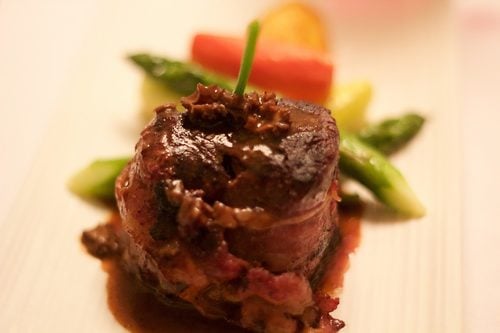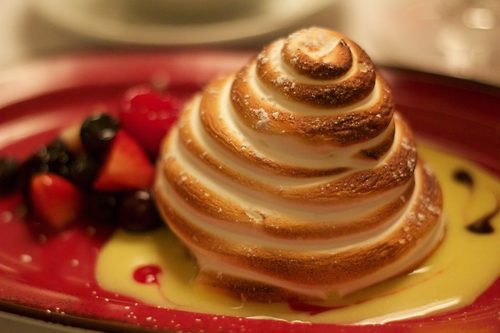 After dinner I enjoyed the ship a little and called it a night. The sun in Coco Cay was getting to me.