In:
Royal Caribbean regularly comes out with a number of new promotions throughout the year, aimed at getting folks to book a cruise. Whether it is their first or fiftieth cruise, these promotions will vary in different ways to incentive guests to give a Royal Caribbean cruise a try.
When a new promotion is announced, here are a few things you should do to ensure you get the best possible deal.
Look at the booking incentives offered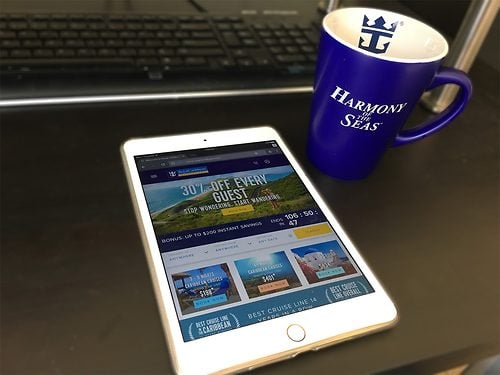 Each promotion Royal Caribbean releases is going to be different, and each promotion has its own set of booking incentives included with the offer.  It is important to understand what the deal offers, and if it might be of benefit to you or not.
As mentioned earlier, Royal Caribbean trots out a number of booking promotions throughout the year, and no one deal will be of great benefit to everyone.  In our experience, different deals benefit different folks, so it is important to evaluate each offer for which benefits mean the most to you.
There are lots of possible booking incentives that Royal Caribbean can include, but the most common kinds are
Reduced deposit
Onboard credit (money credited to your SeaPass account to be used onboard the ship)
Instant savings (money taken off the cost of the cruise fare)
Percentage discount off cruise fare
Kids sail free (third and fourth passengers are free when sailing with two other passengers in same stateroom)
There are plenty more booking incentives out there, but depending on your cruising party, time of year you choose to cruise, and whether you prefer to get savings off the cruise fare or onboard the ship, the various promotions will be more or less valuable.
Book a cruise (that you've been considering)
The most common step is to put down a deposit to take advantage of a new promotion and it is what often compels many people to jump on a given deal. 
Whether you have been considering a cruise in the past and a new promotion is the "final straw" in convincing you to book, or you ran across a deal and think it is too good to pass up, booking a new cruise reservation with the promotion can make a lot of sense. 
Royal Caribbean's cruise deals are largely regional, with specific offers aimed at residents of certain countries.  The good news is in most of these cases, there are no special discount codes to remember.  Rather, the promotion is automatically applied at the time of booking.  The only booking promotions that may require a special code are discounts offered to residents of certain states or guests in certain occupations that qualify for a discount.  Keep in mind these sorts of discounts are often incompatible with national promotions Royal Caribbean runs, which means you will have to pick which works best for you.  Check any promotion offer's terms and conditions to see combinability rules.
Re-price an existing cruise
Residents of certain countries (such as the United States and Canada) are able to re-book an existing cruise reservation under a new sales promotion, without penalty up until final payment date.
This can sometimes be referred to as "re-pricing", or "price adjustment", or "applying the new promotion" but in reality your previous reservation is being canceled and a new booking is made.  The reason for this is most sales promotions Royal Caribbean releases are for new bookings only, so a quick cancelation and booking gets around that deal.
Keep in mind that if you do cancel and rebook, you may only do so up until the final payment date without incurring a penalty. After the final payment date, Royal Caribbean incurs a penalty for cancelations that often offsets any savings from a new booking promotion.  In addition, any booking incentive made under the prior reservation will be lost and replaced with the new booking incentives that come with the current promotion.  Be sure to evaluate the total cost savings, especially when onboard credits are involved.
The secret weapon: use a travel agent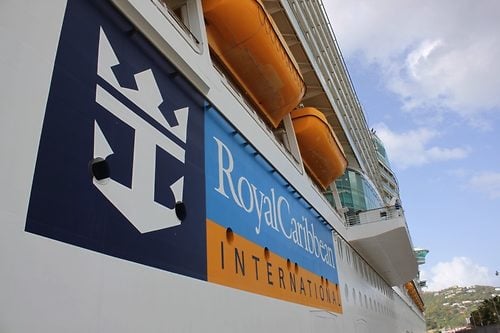 Regardless of if you are brand new to Royal Caribbean or been on many cruises, this entire process is much simpler if you leverage a good travel agent to help you out.  
A good travel agent is the one that can crunch the numbers, provide options to you and advice on what might be the best course of action.  When it comes to re-pricing a cruise, there are so many factors involved and many guests worry about making a bad decision.  Having a travel agent to provides peace of mind to you, as well as quality service. Here is one such recommended travel agency that specializes in Royal Caribbean. If you are not convinced using a free travel agency that is recommended by Royal Caribbean is right for you, read our post discussing the benefits they offer.
If you are wondering, a travel agent should cost you nothing extra to use.  Royal Caribbean pays their commission, which means their services are complimentary to you.  When choosing a travel agent, be sure to look out for agents that charge any kind of reservation change fees.  It is not a widely used practice, but it can occur in some cases and frankly, you should steer clear of them and rely on knowledgeable travel agents that are here to help you every step of the way, regardless of how many questions or changes you have.