Fun Finds: Ovation of the Seas beer bottles
In:
Royal Caribbean is really getting into the celebratory mood with the launch of Ovation of the Seas, including a new beer bottle that celebrates the occasion too.
Karen Keeley shared with us this photo of a special Heineken bottle available to guests on Ovation of the Seas, that features a special look.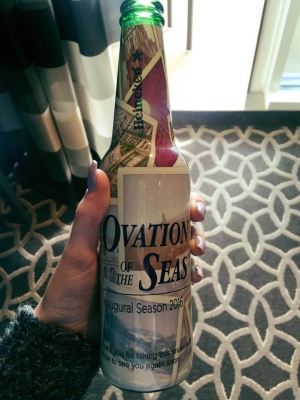 The bottle is a fun souvenir for guests and it is not the first time Royal Caribbean has partnered with a company to create a souvenir bottle.
When Oasis of the Seas launched, Royal Caribbean and Coca-Cola created a special Coke bottle just for Oasis of the Seas (which can still be found on eBay).