In:
We are suckers for fun souvenir cups, and we spotted one that was new and cool!
We saw these Viking Crown Lounge + Funnel souvenir drunk cup on Royal Caribbean's Navigator of the Seas, on the last day of the cruise when many cups were available to be purchased.  The cost was $3.95.
The cup is meant to look like the iconic Viking Crown Lounge that tops many Royal Caribbean ships, and you can fill it with your favorite beverage and then suck it down via the straw that comes from the ship's stack.  Very cool!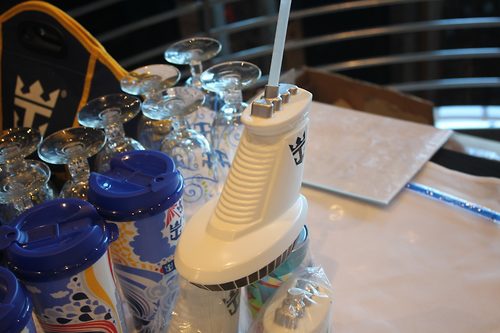 Do you want to buy one of these cups? Do they look like a cool idea? Share your thoughts in the comments!