Fun Finds: Royal Caribbean swan drink floatie
In:
Last year, we ran across Royal Caribbean selling drink floaties onboard its ships and the cruise line seems to have augmented its offerings with a new kind of drink floatie.  Yes, the one we have all been asking for... the swan drink floatie.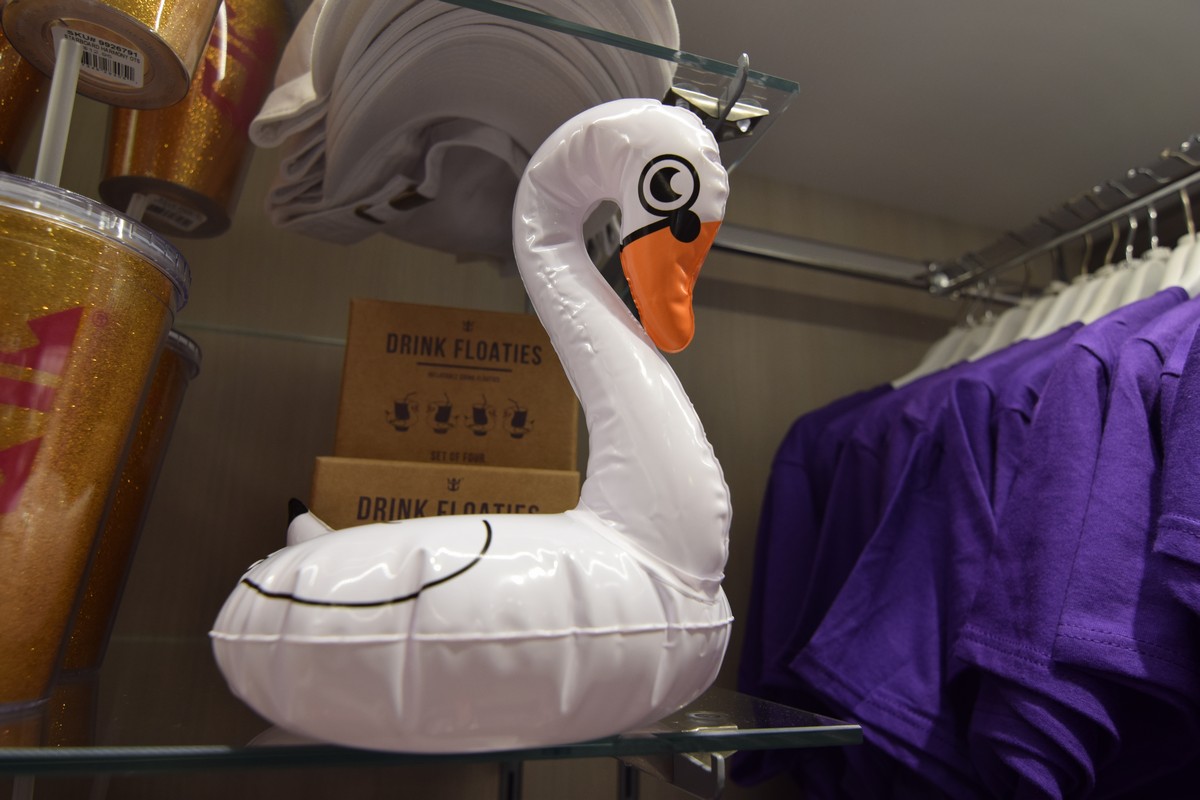 On Harmony of the Seas we spotted the swan floatie alongside the usual drink floatie assortment in the Boardwalk gift shop.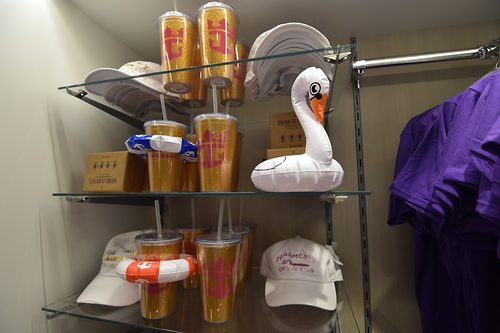 Just like the other drink floaties, the swan floatie is an inflatable life preserver for your drink that fit around most beverages or cups.