In:
As part of the festivities surrounding the new upgrades to Royal Caribbean's Independence of the Seas, the cruise line gave away a special edition of the classic board game Monopoly themed to Royal Caribbean International.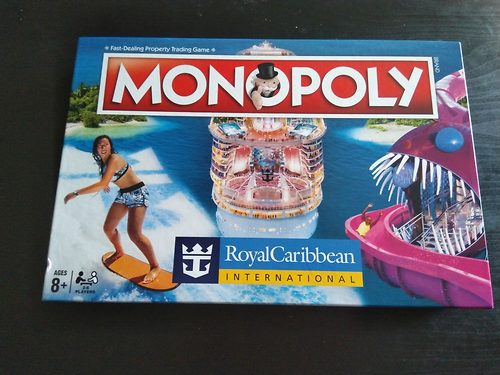 Before you ask, no, this is not for sale to the public yet.  From what we understand, this edition of the game was given away to travel agents on Independence of the Seas as a gift, but we have not seen nor heard of it being for sale to the public.  We purchased our copy off eBay, so you can take your chances there.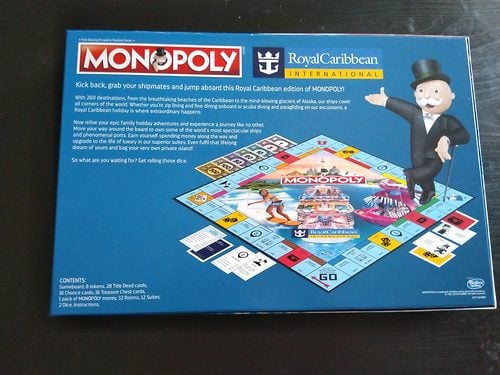 Monopoly has many different variations that have been produced over the years, including editions based on Star Wars, Pokemon, Game of Thrones, Disney and so many more. 
The Royal Caribbean monopoly edition draws on Royal Caribbean's ships and private destinations as the basis for this game.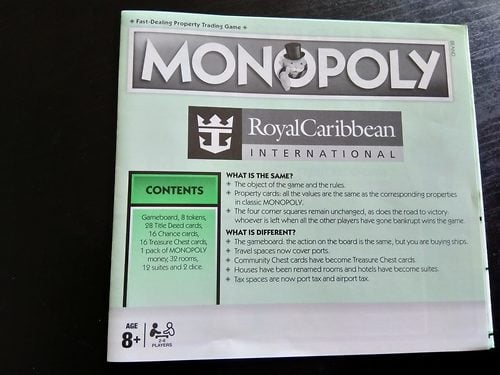 Specifically...
Players buy ships instead of properties
Travel spaces now cover ports
Community Chest has been renamed Treasure Chest
Houses have been renamed rooms and hotels have become suites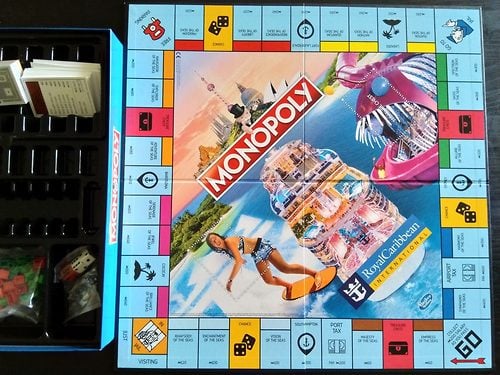 Like pretty much any Monopoly variation, the gameplay is the same but the aesthetics have changed.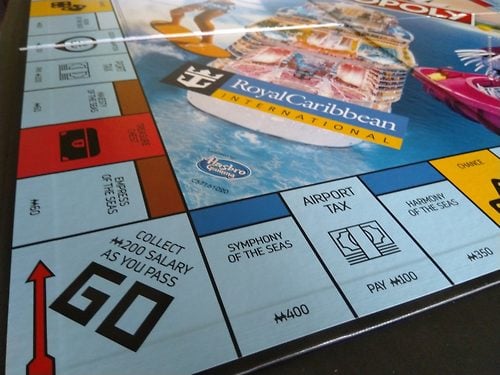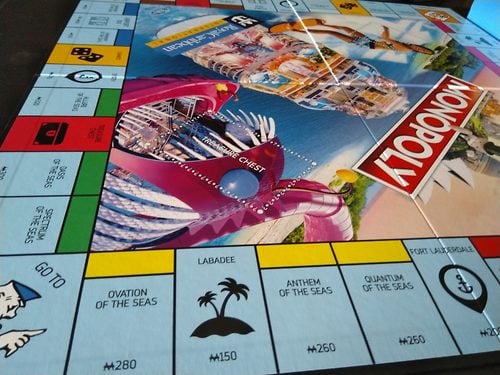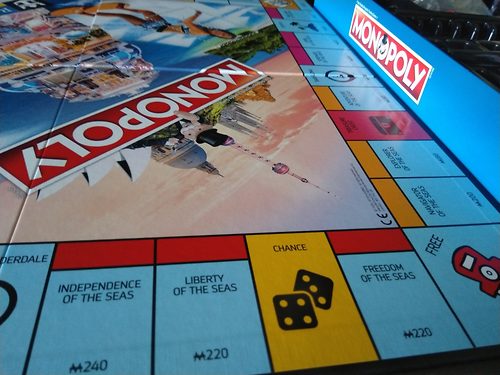 I thought it was particularly neat that the Treasure Chest cards (also known as Community Chest) were based on Royal Caribbean activities and events.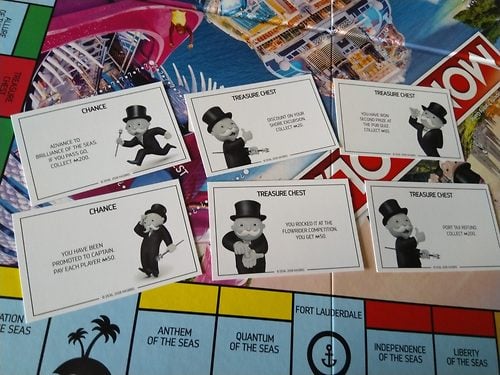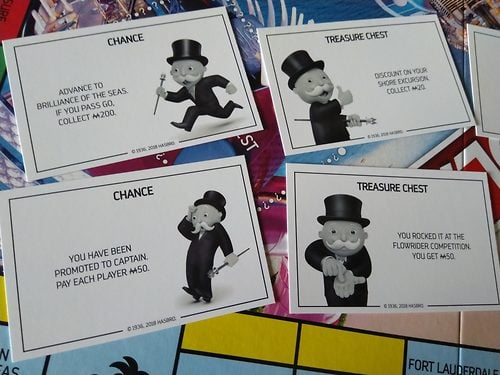 Here is hoping this Monopoly variation will eventually make it to become publicly available, because it is a really neat and fun idea!