In:
A great deal of Royal Caribbean cruises have been cancelled in the wake of the global suspension of cruising, and many readers are wondering if Royal Caribbean will cancel more cruises and what happens if their cruise is included.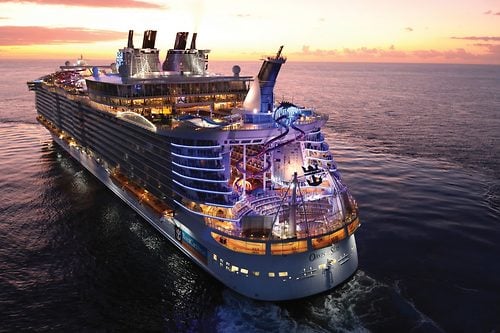 Royal Caribbean originally announced it would cease its sailings from March 14 - April 11, 2020, but those dates have been pushed back repeatedly. 
The result has been a lot of uncertainty and doubt about the future of cruising, and what to expect if your Royal Caribbean cruise is cancelled.
Royal Caribbean cancelled cruises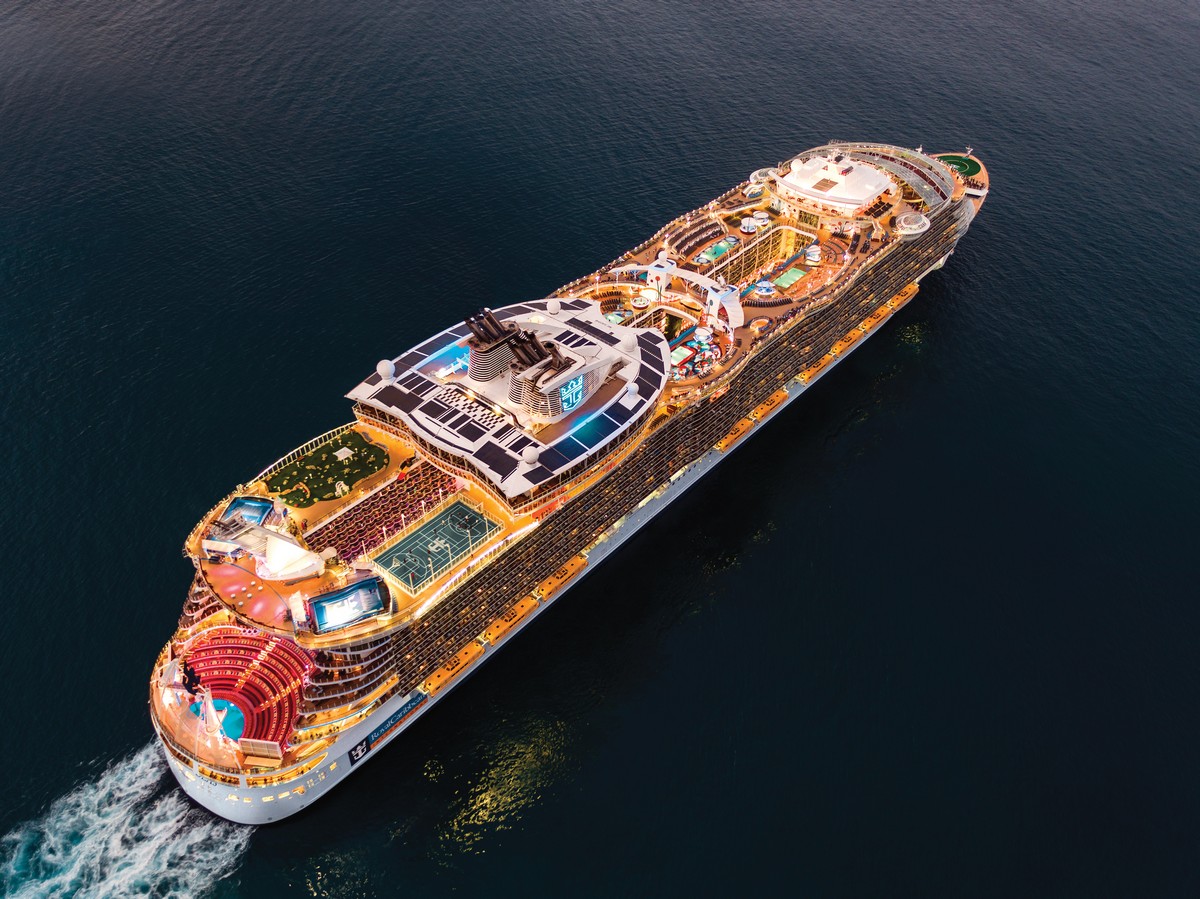 As of March 9, 2021, Royal Caribbean has cancelled nearly all of its sailings through May 31, 2021.
There are three exceptions: Singapore sailings onboard Quantum of the Seas, Odyssey fo the Seas sailings from Israelm, and Spectrum of the Seas departing after April 25, 2021.
Royal Caribbean says it intends to "resume further operation in June", although it has warned more cancelled cruises are possible due to continued disruptions to travel and port operations in various regions.
Official statement from Royal Caribbean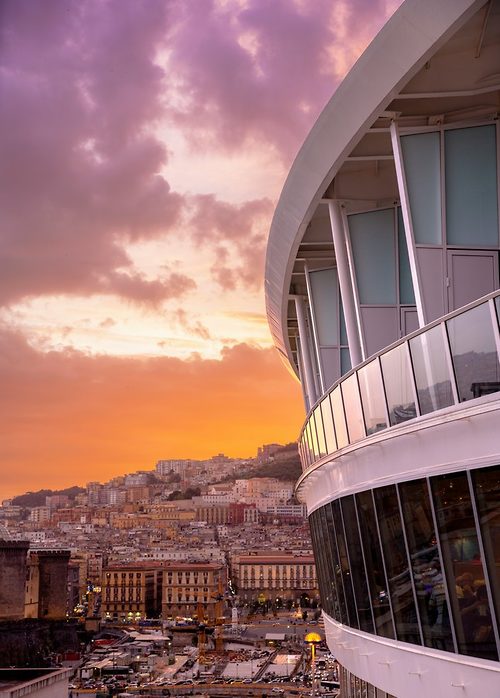 Here is what Royal Caribbean has stated in their official statement:
Royal Caribbean Group continues to focus on the healthy and safe return to cruising for guests, crew and the communities we visit. As we work closely with the Centers for Disease Control and Prevention and government authorities around the world toward this shared goal, we are extending the suspension of certain sailings for our cruise lines.  
What happens if Royal Caribbean cancels my cruise?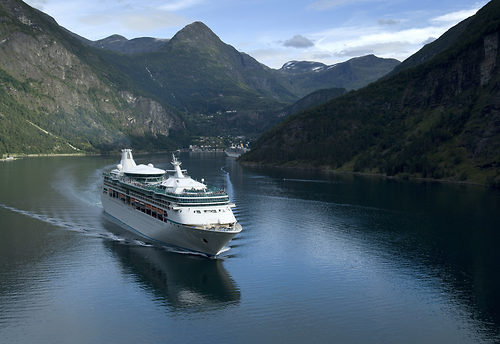 If Royal Caribbean cancels more cruises, guests and their travel agents will be notified via email the the sailing is cancelled.
You will have the choice of taking advantage of the Lift & Shift program, getting a 100% refund or a 125% Future Cruise Credit.
There is no wrong option, it boils down to do you prefer to get your money back in cash, or take advantage of a generous credit that can be applied to a cruise in the future.
If you want the refund, your travel agent can take care of the request for you, or you can do it yourself via the self-service refund request form.
Regardless of which option you choose, taxes, port fees and gratuities will automatically be refunded to your original form of payment.
How to cancel your Royal Caribbean cruise
If you are leery of your upcoming cruise and want to cancel your Royal Caribbean cruise, here is what you need to know.
Before final payment date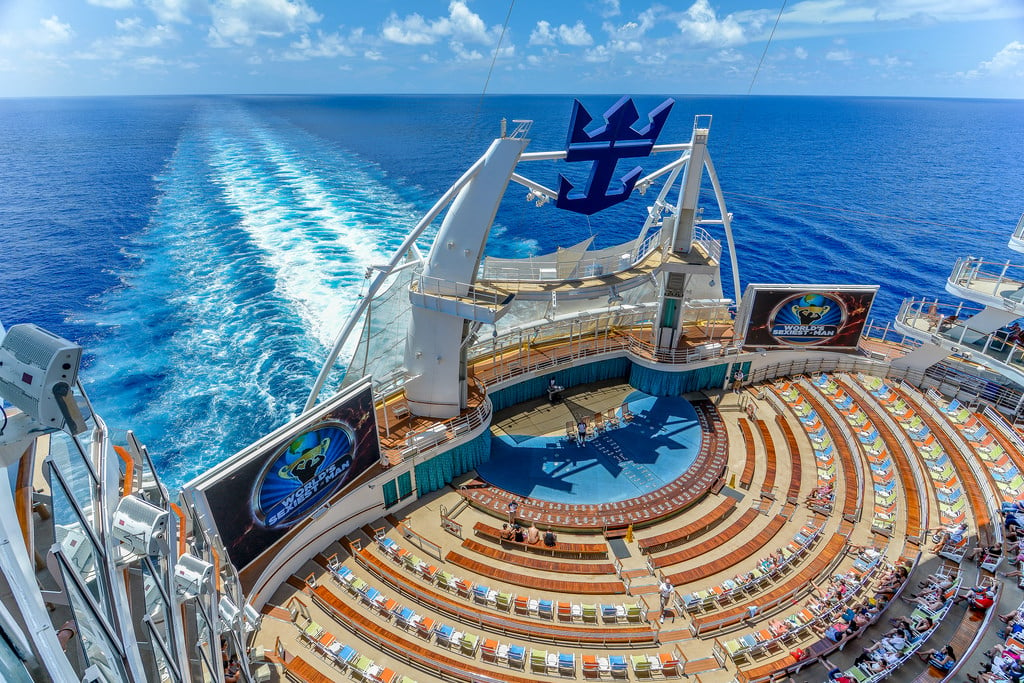 If you have not reached final payment date yet, you are subject to the traditional means of cancelling your cruise and getting a refund will depend on which type of deposit you booked.
If you booked your cruise directly with Royal Caribbean, you must call them to do so. 
If you booked with a travel agent, your travel agent will need to cancel the cruise on your behalf.
New and existing bookings created by April 30, 2021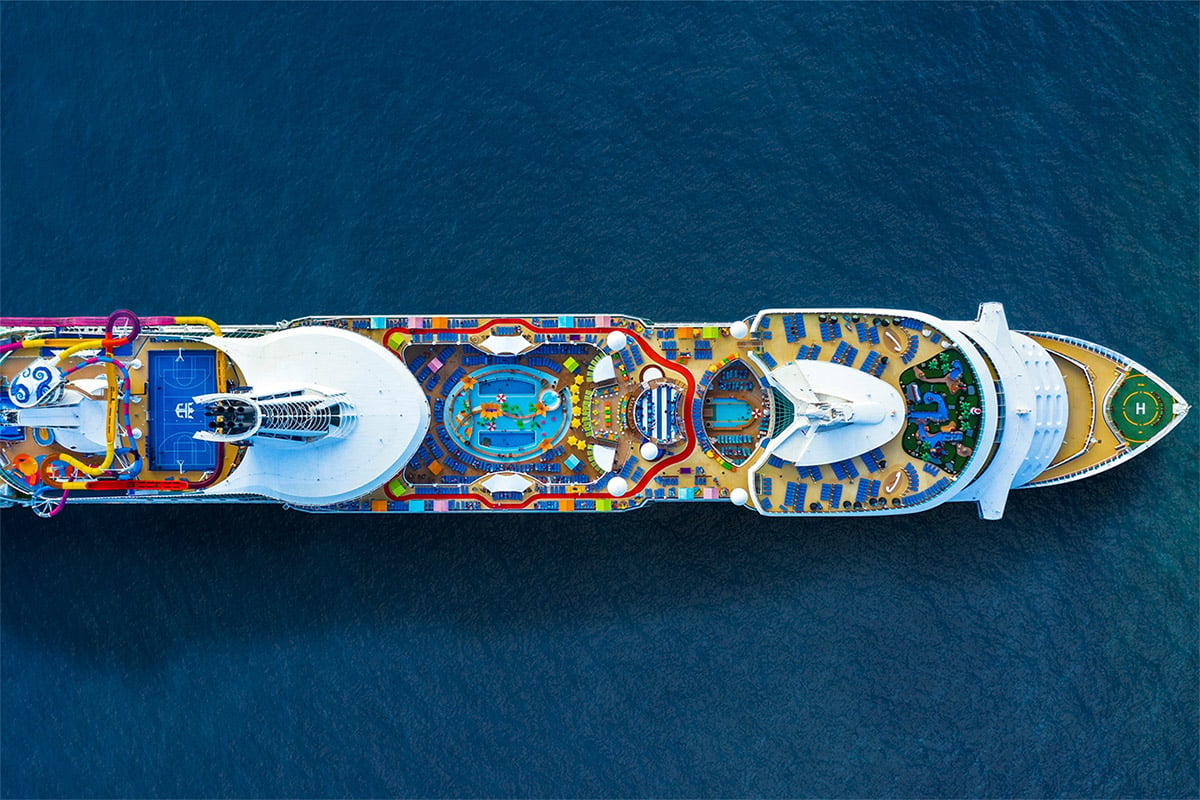 Royal Caribbean's "Cruise with Confidence" program offers the flexibility to cancel a cruise up to 48 hours prior to sailing and receive a full credit of the cruise fare for a future cruise through April 2022. 
Whether it is a booking you already have or one you make right now through April 30, 2021, as long as you cancel at least 48 hours before your sail date, you'll receive a Future Cruise Credit. 
The Cruise with Confidence program covers sailings booked on or before April 30, 2021, on sailings between June 12, 2020 and April 30, 2022
The credit is valid through  April 30, 2022 and can be used for any open sailings at the time of booking.
Lift & Shift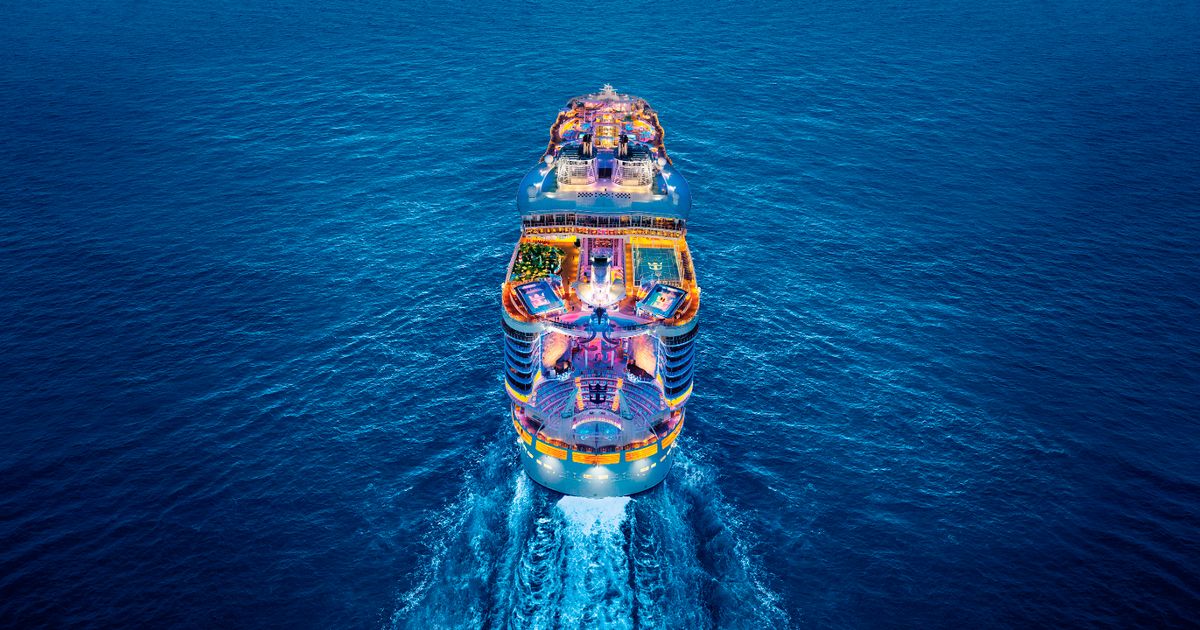 In lieu of canceling and rebooking, Royal Caribbean introduced Lift and Shift, where you can move an existing booking to next year.
For guests with sailings that qualify for Cruise with Confidence that are ready to move to an alternative sail date in the following year, Royal Caribbean will protect the original price and/or promotion if the alternative sailing is the same itinerary, length, and stateroom category. 
The new sail date next year can be within 4 weeks (before or after) of the original sail date. For example, if you are moving from a July 30, 2020 sailing, you must move to a sailing that is the same itinerary, length, and stateroom category, and the sail date should be June 30, 2021 – August 30, 2021.
Lift and Shift is no longer offered, except if Royal Caribbean cancels a cruise before the guest cancels it.
What happens to any pre-cruise purchases, such as beverage packages, shore excursions, etc. if my cruise is cancelled?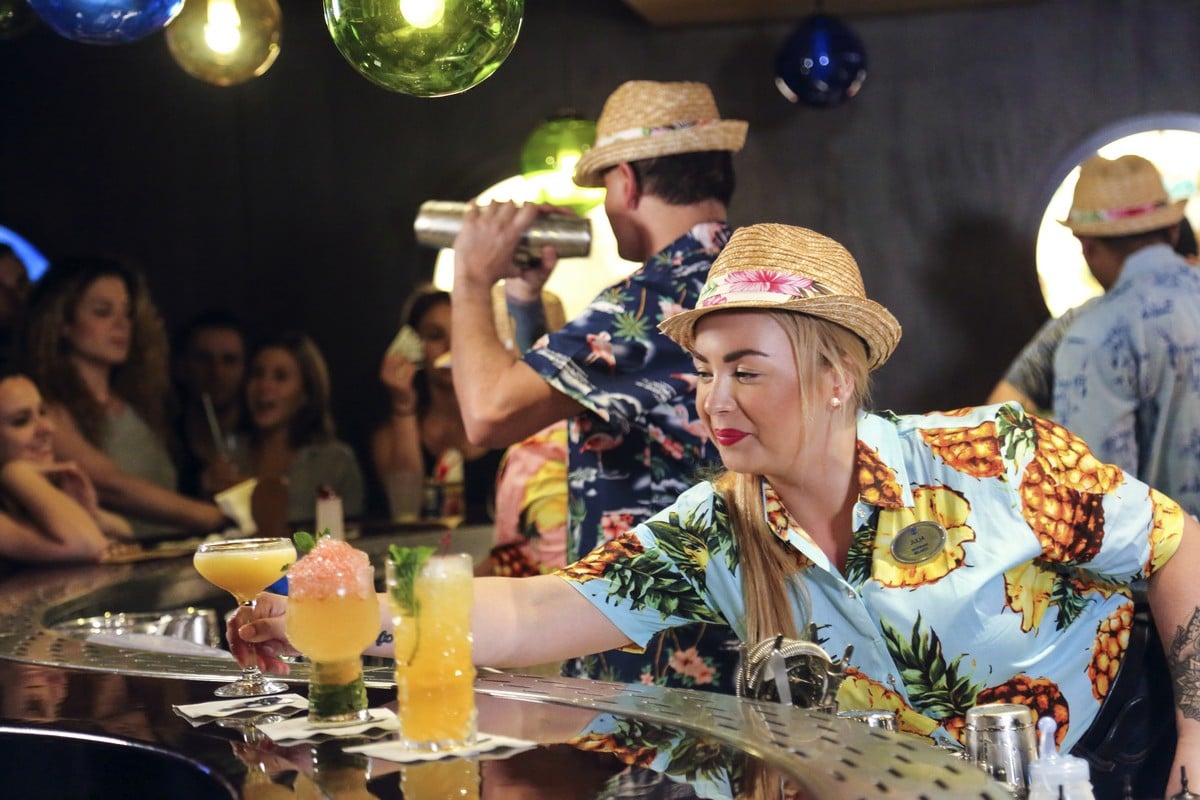 Any pre-cruise purchase will be refunded to the original form of payment.
This includes moving your cruise with our Life and Shift option under the Cruise with Confidence program.
How long does it take to get a refund from Royal Caribbean?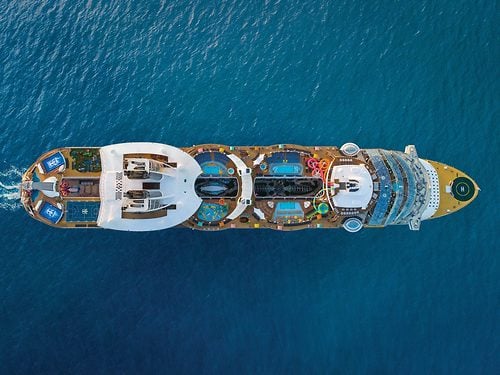 It is no secret that refunds are taking longer than expected, and Royal Caribbean has admitted to delays in processing them.
Refunds are expected to take up to 45 days.
The good news is that refunds are going through, it just may take a bit longer than expected.
When will Royal Caribbean cruises resume?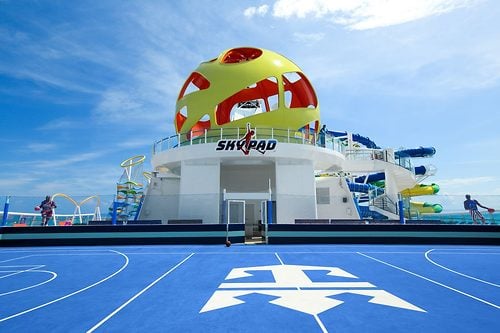 No one truly knows the answer to this question.
Royal Caribbean has said it currently plans to resume operations in some capacity in June 2021, but that date is subject to change and many expect that date to slip.
The bottom line is, Royal Caribbean will start cruising again when it is safe to do so, and proper procedures and policies are in place to keep guests and crew healthy and safe. Moreover, continued disruptions to travel and port operations in various regions may result in further suspensions. 
Royal Caribbean indicated it is working with the Centers for Disease Control and Prevention, global public health authorities and national and local governments to enhance measures to protect the health, safety and security of guests, crew and the communities visited when we are out of service and once operations resume.
Is it safe to cruise when sailings resume?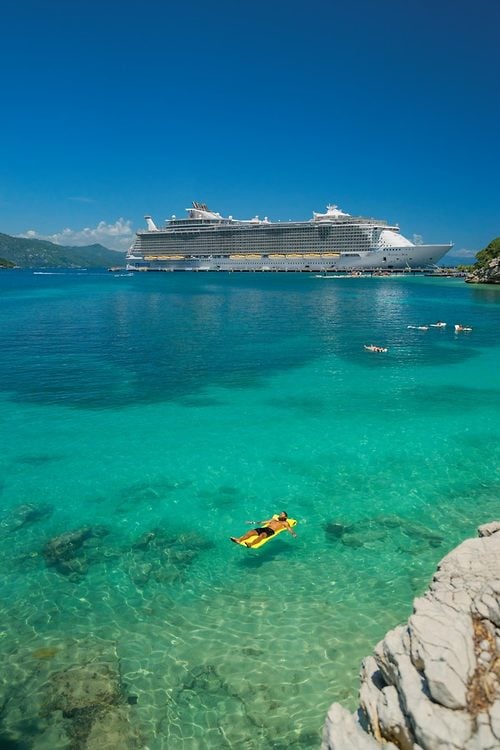 The answer to if you should cruise when sailings start back up again is going to be a very personal decision.
Royal Caribbean is actively working on developing a comprehensive and multi-faceted program that addresses the public health challenges for everyone on a ship.
In a recent poll, 61% of people indicated they would feel comfortable going on a Royal Caribbean cruise right away once it resumes.
I have been onboard Royal Caribbean vessels when a norovirus outbreak occurred, and feel confident in the cruise line's procedures that mitigate the spread among guests and crew.
Given the nature of the Cruising with Confidence policy, my only advice is you have nothing to lost by waiting and seeing how things progress and make a decision closer to your sail date. Be sure to set a deadline of a bit earlier than 48 hours before your cruise so that you have time for the request to be processed.
FAQs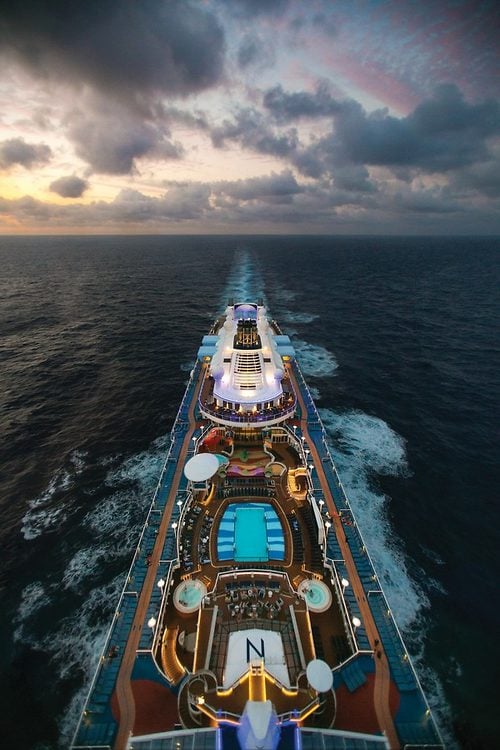 Are all Royal Caribbean cruises cancelled?
Yes. Royal Caribbean sailings are cancelled through May 31, 2021. More cancellations are possible depending on a variety of factors.
If I cancel my cruise and Royal Caribbean later cancels the sailing, do I qualify for the cancellation offer?
No. If you opt to cancel before Royal Caribbean cancels the sailing, you cannot take advantage of any offers or better deals the cruise line has in place.
How long will I have to redeem my Future Cruise Credit?
Future Cruise Credits are valid through April 30, 2022 and can be used for any open sailings at the time of booking.
Can you get your money back if you cancel a cruise?
If Royal Caribbean cancels your cruise, you can choose a 100% cash refund.
If you want to cancel the sailing, you can only get a 100% refund if you are before final payment date, per the terms of the booking you agreed to when reserving the cruise.
You can, however, get a 100% future cruise credit refund regardless of the deposit you have by taking advantage of the Cruise with Confidence program. Check the "How to cancel your Royal Caribbean cruise" section on this page for more information.
Your thoughts
Have any questions I did not answer with the above FAQ? Do you agree or disagree with my advice? Any questions I can help you answer? Please share your thoughts below in the comments!