In:
While we wait for Royal Caribbean to reveal their health protocols for cruises from North America or Europe, rival cruise line Carnival shared their plans.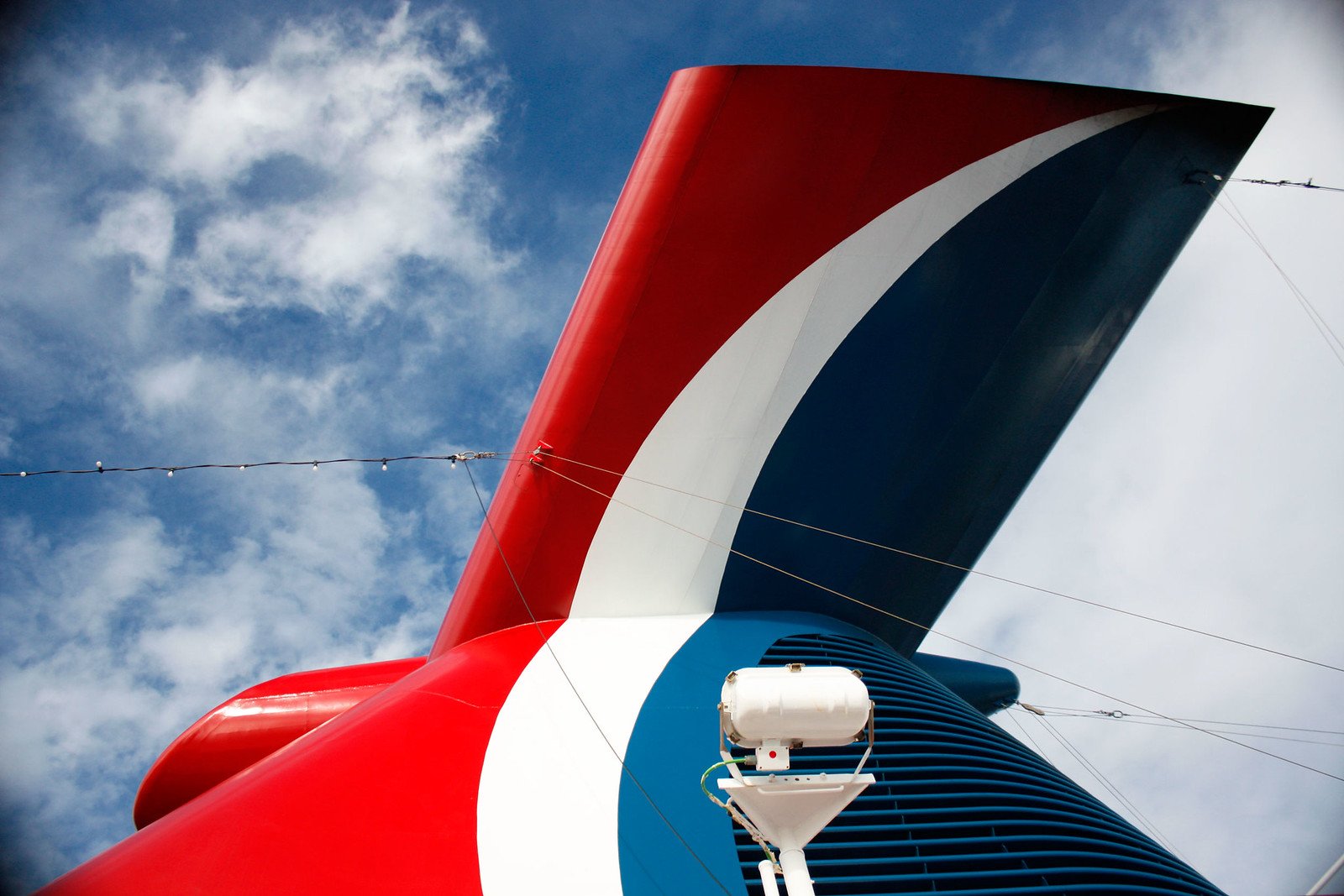 Carnival Cruise Line revealed its new health protocols for its cruise ships once they restart that include a variety of comprehensive changes for guests and crew members.
Carnival is calling it its "CruiseHealth Program", and it applies to all of Carnival Corporations brands as well. These rules are evolving, and Carnival expects them to change with new insight into public health evolves.
The goal of these protocols is to keep guests, crew members, shoreside employees, and ports ships visit healthy from the global health crisis.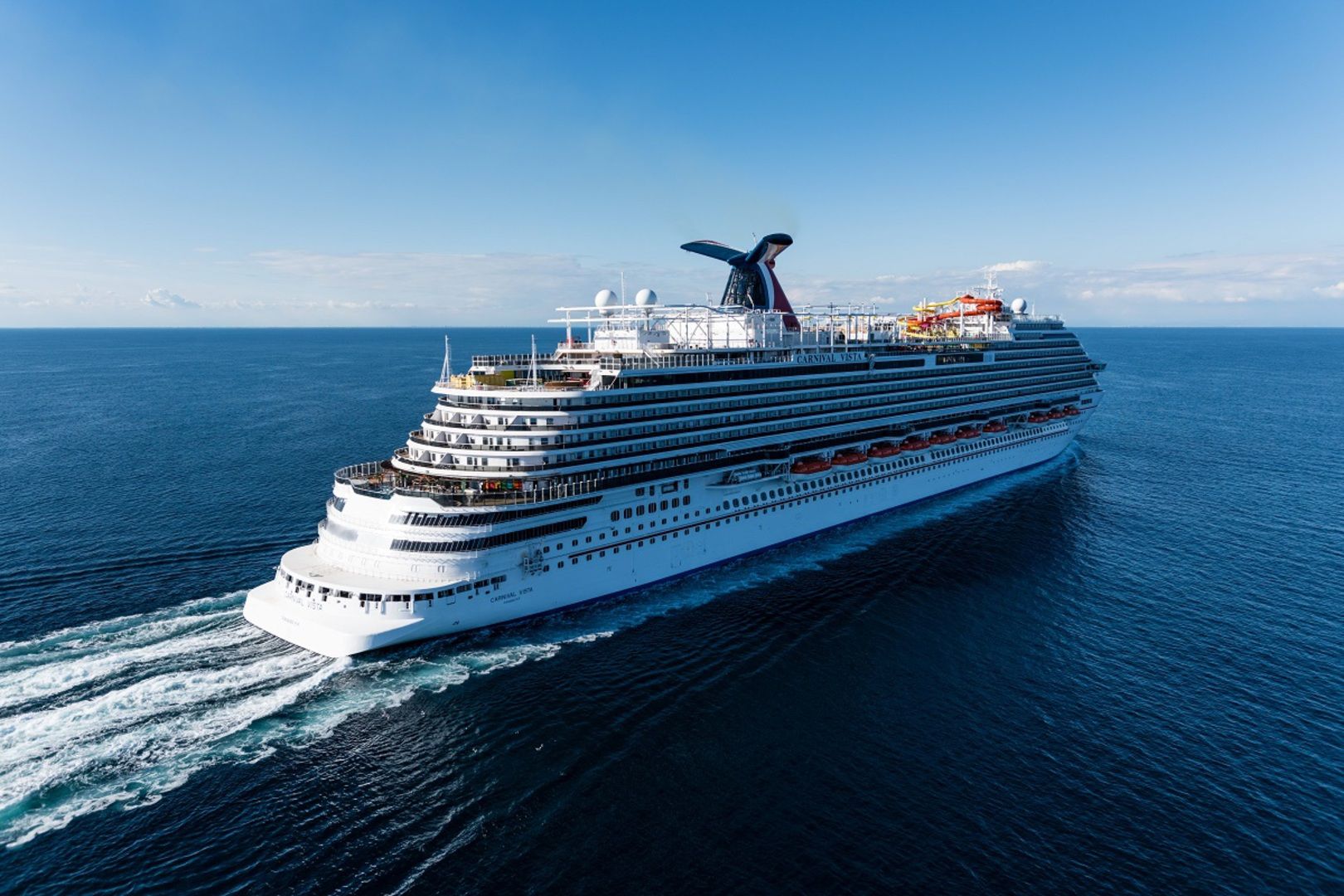 Check-in
Only booked guests are permitted to enter the terminal and boarding area
Guests must arrive within their selected time to facilitate physical distancing during the check-in and boarding process 

Guests arriving earlier than their scheduled time will not be allowed to enter the terminal until the time of their arrival appointment
This also applies to VIFP Diamond/Platinum and Casino guests.
Testing
All guests and crew will be required to test negative for COVID-19 prior to embarkation

Every guest 2 years of age or older will be required to provide documentation of a negative SARS-CoV-2 test taken between 5 days to 24 hours prior to the date of embarkation
Guests must provide the original document confirming a negative test result that is legible, identifies the approved and licensed testing entity, sample collection date and type of test, and identity of the tested individual

Any guest who fails to provide the required documentation or testing at the terminal or on board will be denied boarding or disembarked, and no refund or credit will be issued.
If at any time within 14 days prior to embarkation, or at any time during the cruise, a guest tests positive for COVID-19, exhibits signs or symptoms of COVID-19, has had close contact with a person confirmed or suspected of having COVID-19, or Carnival otherwise determines in its sole discretion that guest is unfit to board due to risk of any communicable illness, guest shall be subject to denial of boarding, denial of re-boarding, quarantine, isolation and/or disembarkation.
Under these circumstances, unless the guest has failed or refused to comply with these Policies and Procedures, they will be provided with a Future Cruise Credit.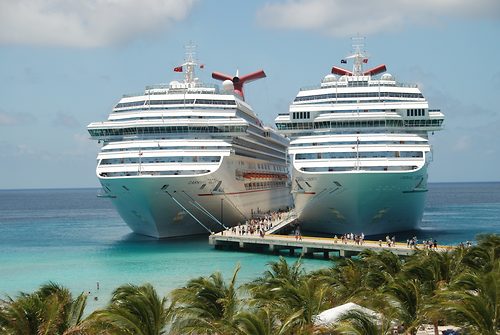 Health Screening
All guests will be required to complete a health questionnaire beginning 72 hours before the date of embarkation

Identification of symptoms or potential exposures does not automatically result in denial of boarding

All guests will have their temperature taken as part of the boarding process
Any guest who refuses to be tested, screened, or to follow these Carnival COVID-19 Policies and Procedures will be denied boarding, and no refund or credit will be issued
All guests, but especially those with an increased risk as identified by the CDC, should consult with their own physician about their own risk factors and tolerance
Environmental Sanitization
Routinely use a safe disinfectant proven to quickly kill novel coronaviruses
Staterooms and public areas sanitized more frequently with cleaning and disinfection protocols developed in coordination with the U.S. Centers for Disease Control & Prevention (CDC)
Ships and terminals undergo more thorough sanitization between cruises
Expanded disinfection methods using emerging and advanced technologies that are proven effective against coronavirus and other germs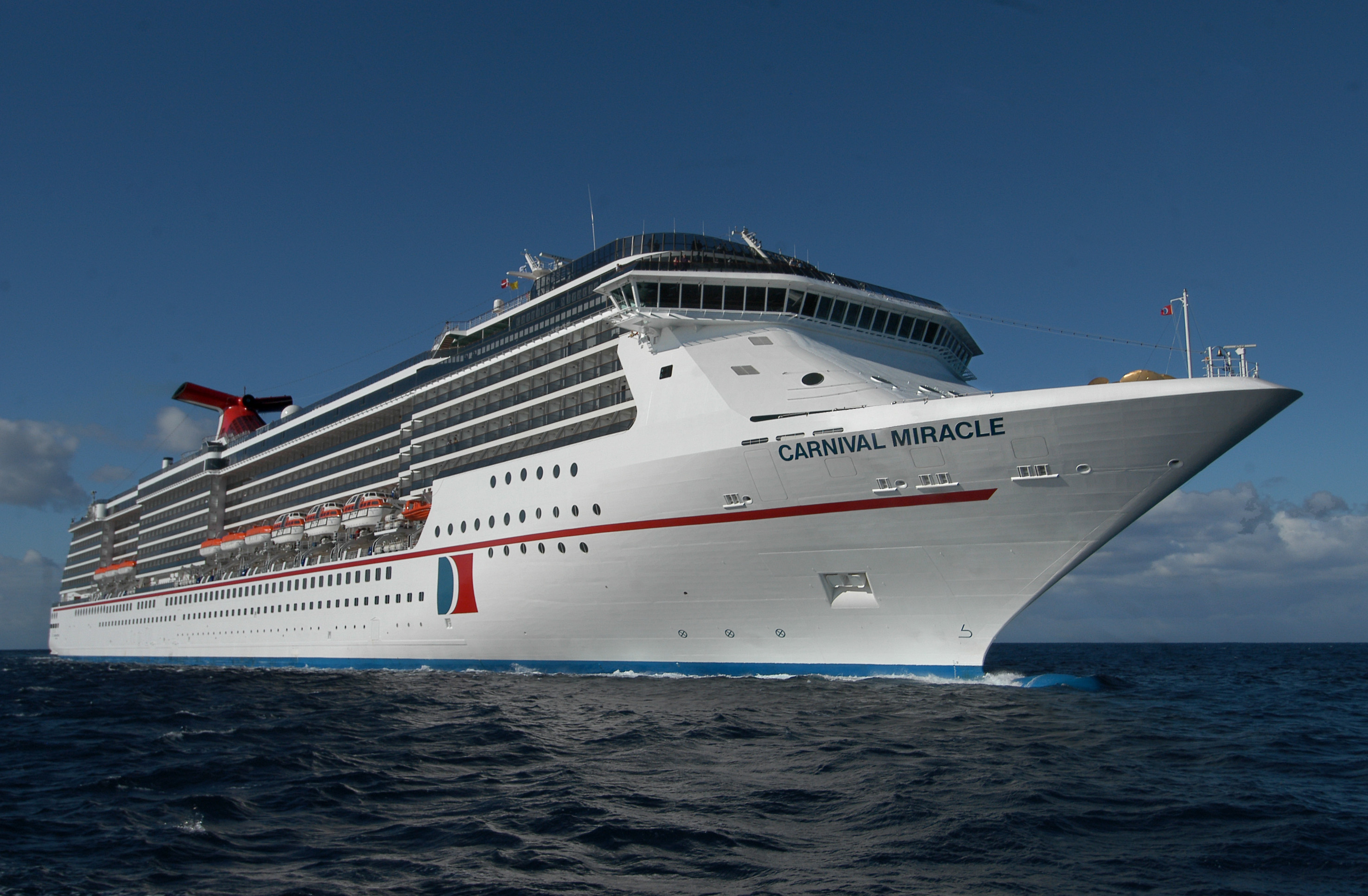 Onboard the ship
Guests may be required to undergo at least daily temperature checks and must submit to any requested medical screening during the cruise

Temperature checks may also be conducted prior to disembarking at a port of call and before participating in certain onboard activities

Responsible physical distancing for all guests and crew managed by adjusting the flow, timing and size of groups
Hand Hygiene – Additional hand washing facilities and hand sanitizing stations positioned in high-traffic areas throughout the ship 
Health Information – providing regular health reminders about the ways to stay healthy onboard and when ashore
Face masks
All guests over the age of two will be required to wear a mask when indoors except

Inside their own stateroom
Eating and drinking seated at a table
When using the cardio equipment at the gym and physical distancing is maintained

Guests are required to wear a mask outdoors when physical distancing cannot be maintained
Masks should have two or more layers and be worn over the nose and mouth.
Gaiters and bandanas are not allowed, and face shields are permitted when used with a mask.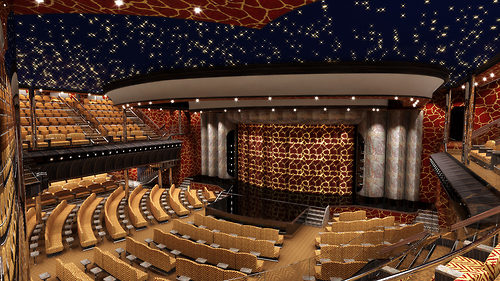 Social Distancing
Access to public spaces will be limited and venues/activities will operate at reduced capacity
Carnival may use a reservation system for our public areas, such as pools, gyms, casinos, restaurants, bars, and entertainment
Social distancing means staying at least six (6) feet (2 meters) apart from other people who are not the guest's cruise companions (family or immediate travel group).
Guests can expect appropriately distanced seating in theaters, dining facilities and other common venues, modified entertainment showings and meal services to control capacity
Contact Tracing
All guests may be required to provide identifying information and information about certain activities engaged in during the cruise so Carnival can perform contact tracing in the event any person on board is suspected or confirmed to have COVID-19.
 Various location tracking technologies may be used to assist in the collection of contact tracing information such as wearables, video surveillance, transaction data, and photographs taken during the cruise.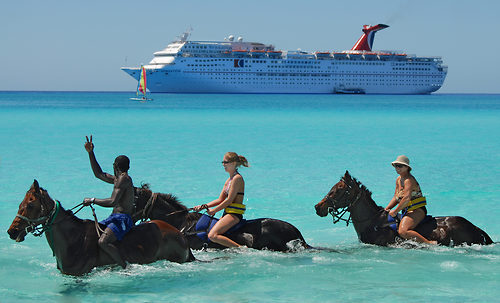 Shore Excursions
Guests will only be allowed to participate in excursions or activities executed and escorted by vetted tour operators who maintain Carnival's level of COVID-19 controls during the initial return to sailing.
Shore side visits may be also limited to port areas that have no public access. 
Self-exploration or non-Carnival sponsored excursions will not be permitted. 
Carnival may, in its sole discretion, avoid a pre-planned destination should a concern arise regarding the level of COVID-19 community spread in that destination or impose certain restrictions on shore excursions relating to capacity, participation, locations, times, eligible venues and persons with whom the guest may come into contact
Carnival may offer indoor excursions only if physical distancing, use of masks, and other recommended protective measures can be implemented.
Any noncompliance by guest or members of guest's traveling party with Carnival COVID-19 Policies and Procedures shall be grounds for refusal to re-board after going ashore, or other steps deemed necessary in Carnival's sole discretion to protect the health and safety of others.

 If a guest is denied boarding or disembarked due to failure to comply with Carnival COVID-19 Policies and Procedures, they will not be entitled to a refund, credit, or compensation of any kind. Guests will be responsible for all costs and fines, including without limitation travel expenses.
You can read them all here.
What about Royal Caribbean's rules?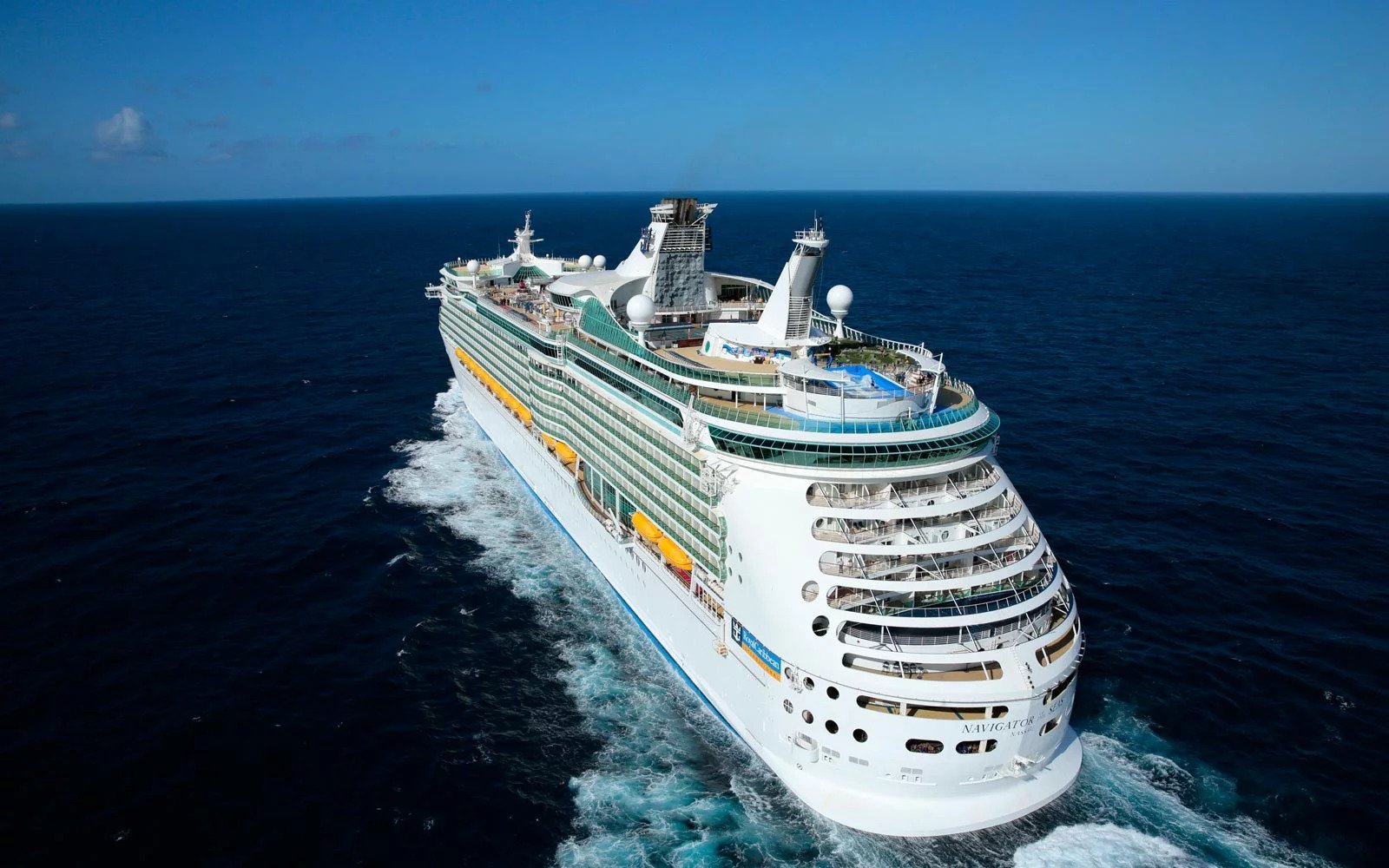 Thus far, Royal Caribbean has only announced its health policies for cruises on Quantum of the Seas from Singapore, although most are likely to be carried over to sailings elsewhere in the world.
The Healthy Sail Panel, a joint venture between the Royal Caribbean Group and Norwegian Cruise Line Holdings, has been working since summer 2020 to craft policies for cruise ships to use onboard.
The panel's 74 recommendations have become the cornerstone of the cruise industry's approach to a healthy return to sailing.  But those recommendations need to be converted into policy.
Royal Caribbean has said the new protocols would be issued "relatively soon" for a while, although no timeline for its announcement has been shared.
The delay in seeing Royal Caribbean's rules may be a product of the ever changing approach to the current health crisis.
Royal Caribbean Group Chairman and CEO Richard Fain spoke recently how the arrival of a vaccine has changed their outlook on the current situation.
"Previously, we expected cruising to resume based on creating a virtual bubble of safety on a ship, even if the rest of the country was experiencing significant spread," he admitted to viewers.
"Today we envision that the key, but not the exclusive factor, will be the vaccines rather than purely the protocols."
Royal Caribbean's work in the two months that Quantum of the Seas has been sailing in Singapore has provided invaluable experience to run through a real-world situation that luckily had no repercussions.
"The false positive gave us a real world chance to test our procedures, and they performed well."
"Such experiences really allow us to test our processes and prepare better for a full operation."