In:
One of the best things any American can do when cruising, is to have a passport, but what's the difference between the passport card vs book?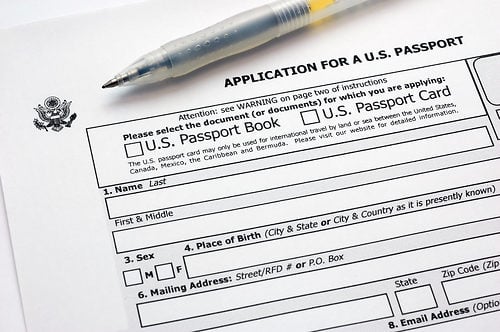 The decision of which passport option to choose will depend on how and where you intend to travel.
There are two choices to consider when getting a passport in the United States: a passport book or a passport card. Each has different form factors, and purposes for using.  A traditional passport book comes with pages for stamps and important documents to be included, whereas a passport card resembles a driver's license and fits easily into a wallet.
So what is the difference between the passport book vs. passport card? The answer lies in the sort of travel you intend to take.
Having a passport for U.S. citizens is optional for cruises that leave and return to the United States, and mandatory for cruises outside the country.  Both a passport card or a passport book is a valid form of identification for domestic cruises.
Read more: Do you need a passport for a cruise?
What is a passport card useful for?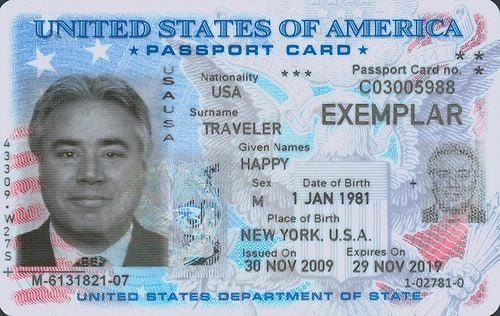 The U.S. passport card is a less expensive passport option that looks similar to a drivers license, making them cheaper and more convenient. A passport card is valid for 10 years.
Passport cards are only for land or sea travel, which means you cannot use them for air travel.  In addition, you cannot use a passport card for cruises that depart from homeports outside the United States.
The inability to fly with a passport card makes certain scenarios a problem for the traveler.  If you were ever stuck in a country outside the United States, either due to being left behind on an excursion or an unexpected end to the cruise, it would be impossible to fly home with the passport card.
What is a passport book useful for?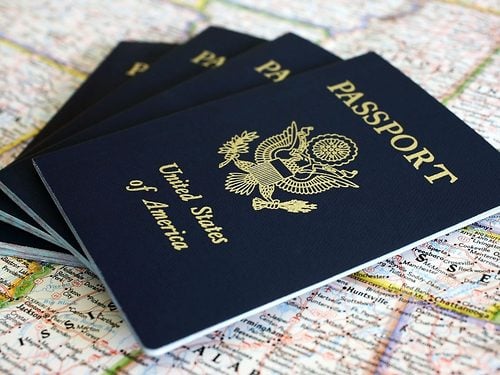 A passport book allows international travel across air, sea and land. A passport book is valid for 10 years.
The best thing about a passport book is there are no restrictions with where you can travel to or from.
What is the difference between the passport card vs. book?
The appeal of the passport card is it is cheaper than the book, while providing a better option than relying on a birth certificate and state issued identification.
The reason why a passport book is a better idea is because it better protects you if you were ever stranded somewhere. Having a passport to protect against being stranded is a big reason why I recommend everyone get one.
Moreover, having a passport book means you can travel internationally via an airplane. Keeping in mind a passport is good for ten years for adults, you will have ample opportunity to recoup the investment of a passport book.
If you are looking to same money and do not want to carry the bulkier passport book, a passport card might be worth considering.  For most people, getting a passport book is a smarter choice.