In:
It appears Royal Caribbean has removed the option to book a new Royal Caribbean cruise for sailings between now and January 10, 2022.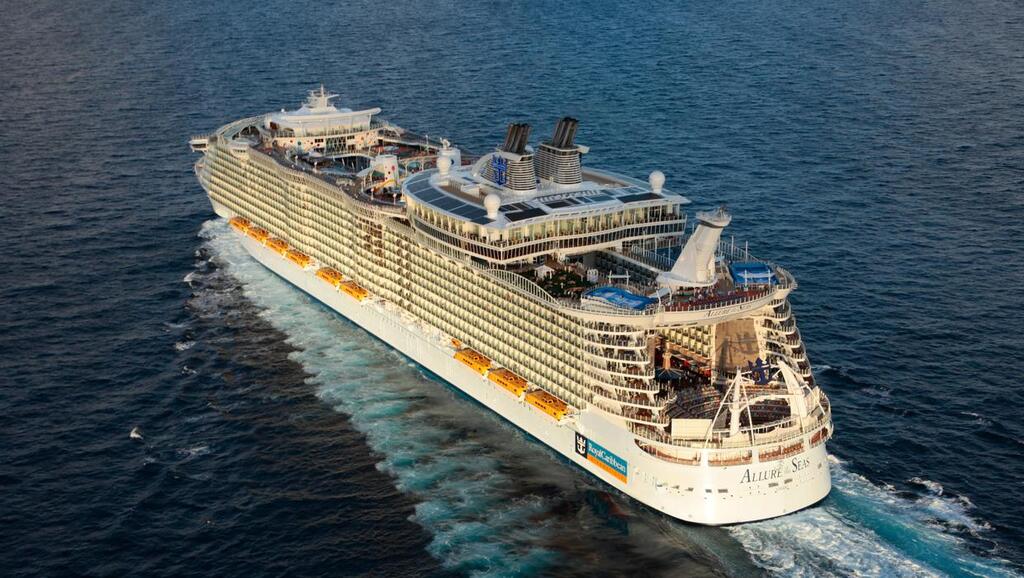 Cruise fans began to notice sailings for the next few weeks were not showing up as an option on Royal Caribbean's website as of Tuesday.
More than 24 hours later, these bookings are still unavailable.
According to at least one tweet from Royal Caribbean's Twitter account, all sailings between now and January 10, 2022 are closed, which means new reservations are not being accepted.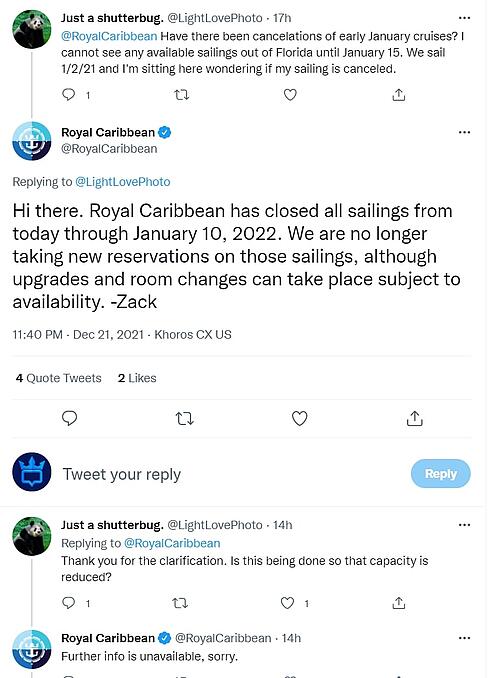 The tweet also said despite the sailings being closed, upgrades and room changes can take place subject to availability.
A few hours later, Royal Caribbean tweeted another update that they wanted to, "ensure guests who are already booked can enjoy even more space & peace of mind while onboard."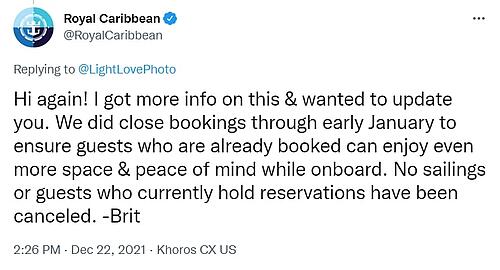 This could be a way to limit ships from increasing in capacity while concerns over the omicron variant continue to mount. Or something else entirely.
What does this mean?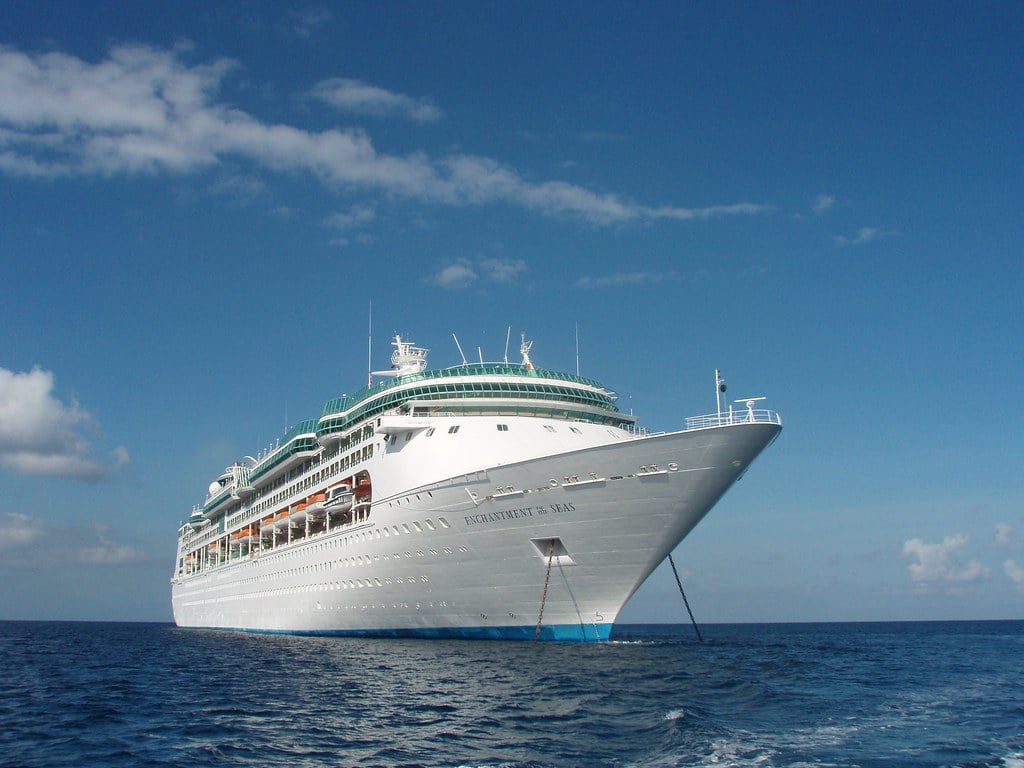 Other than the one tweet, there has not been any sort of announcement or clarification.
Some cruise fans theorized it meant cancellations were coming as a result of the recent positive Covid-19 cases on Symphony of the Seas and Odyssey of the Seas, but the tweet seems to point to something else.
UPDATE: Vicki Freed, Senior Vice President, Sales, Trade Support and Service at Royal Caribbean International provided additional information about these sailings, "At Royal Caribbean International, we have robust, multilayered protocols that safeguard the well-being of our guests, our crew members and the communities we visit – to make it the safest vacation possible."
"These measures include vaccination requirements for our guests and crew, a facemask policy, pre-cruise testing for all guests, and weekly testing for every crew member, as well as physical distancing and limited capacity. Sailings departing through early January 2022 are no longer open to new reservations because they've met the limited capacity we've set. Changes to existing bookings, such as upgrades or stateroom adjustments are still being accommodated, although subject to availability."
Cruise fan reaction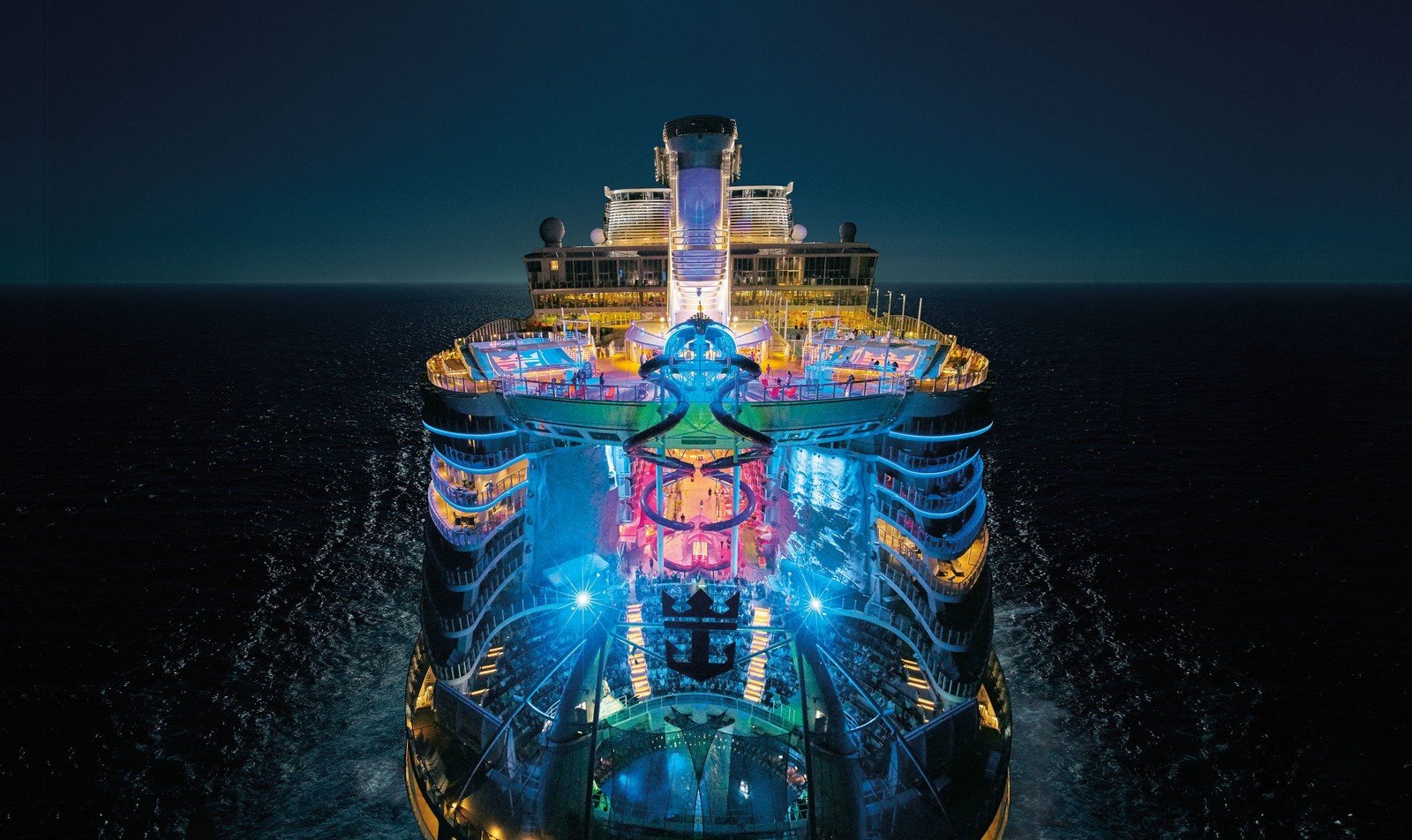 While Royal Caribbean may not be saying much, cruise fans have plenty of opinions.
Members of the Royal Caribbean Information Facebook group shared their thoughts on what might be happening.
"I understand RCCL's need to make $ but it doesn't seem like a good idea to pack the ships full right now," writes Kim Dudzinski.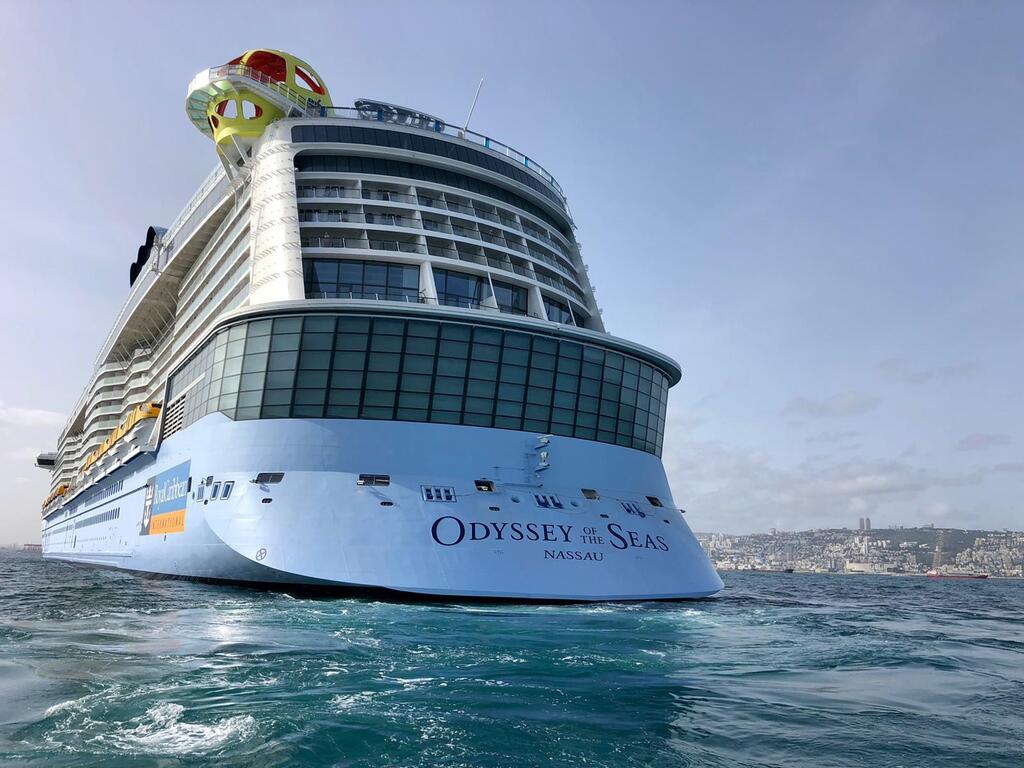 "Limiting capacity. Whatever's been sold is it," writes Bruce Ballaban.
"We noticed that too. We are sailing next Jan 9th on Oasis. 3-4 people from our facebook group called their TA to ask," writes Claudio Menis Cohen. "They told them that there is no more booking from 10/01/2022 to limit the capacity of people."