In:
December may be the end of the year, but it will bring even more ships back in to service before 2021 comes to an end.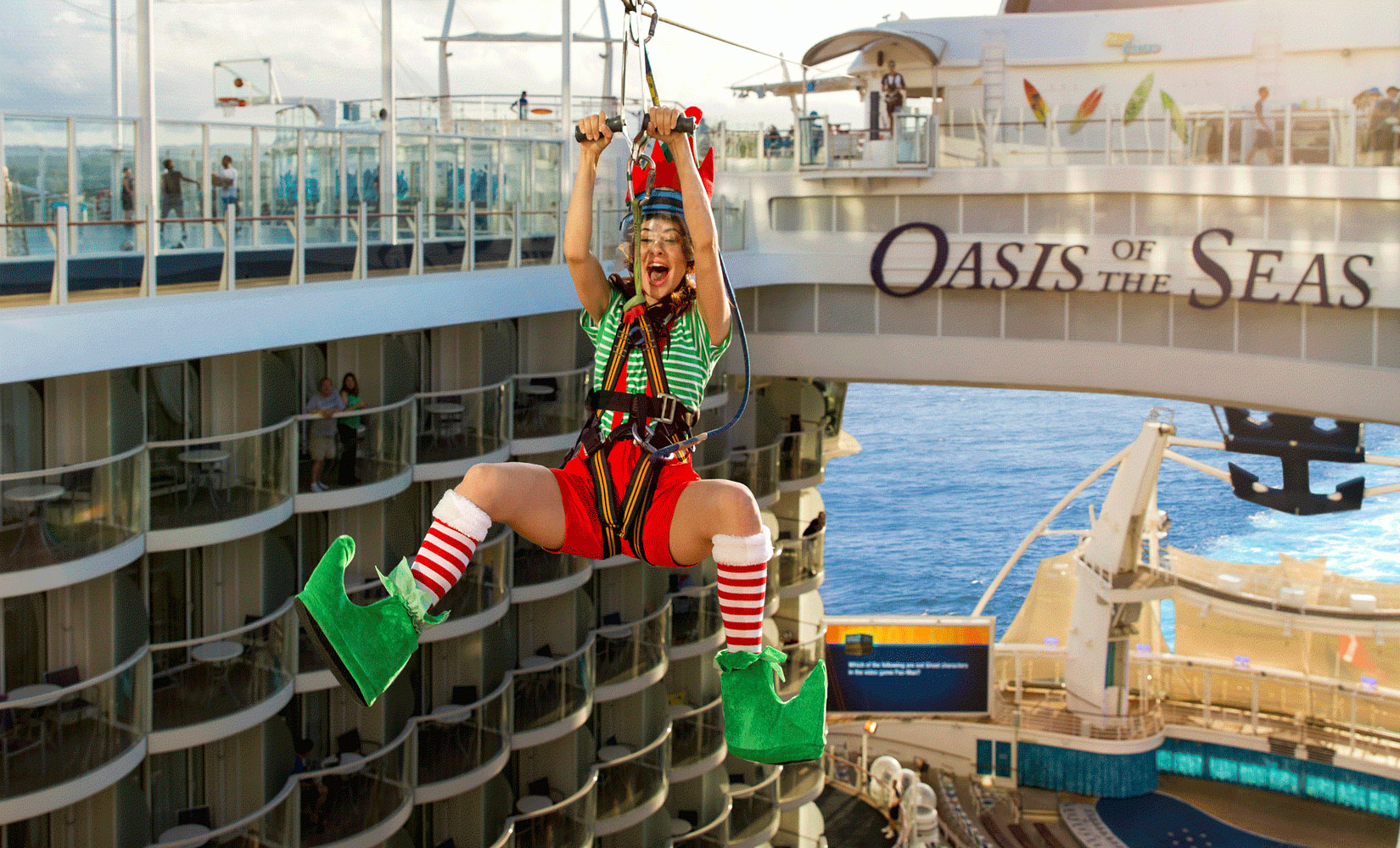 This article is an effort to share what you need to know about going on a Royal Caribbean cruise in the month of December, with important news, tips, and helpful information along the way.
Just like November, December is a story of two halves: the first two weeks are usually less in-demand because most families either just took a vacation over Thanksgiving or will wait until Christmas. Then, the last two weeks are the most popular time to go on a cruise over Christmas and New Years holidays.
If you are looking for a deal, the first half of December is a great time to snag a last-minute cruise. Otherwise, penny-pinchers will need to wait until January.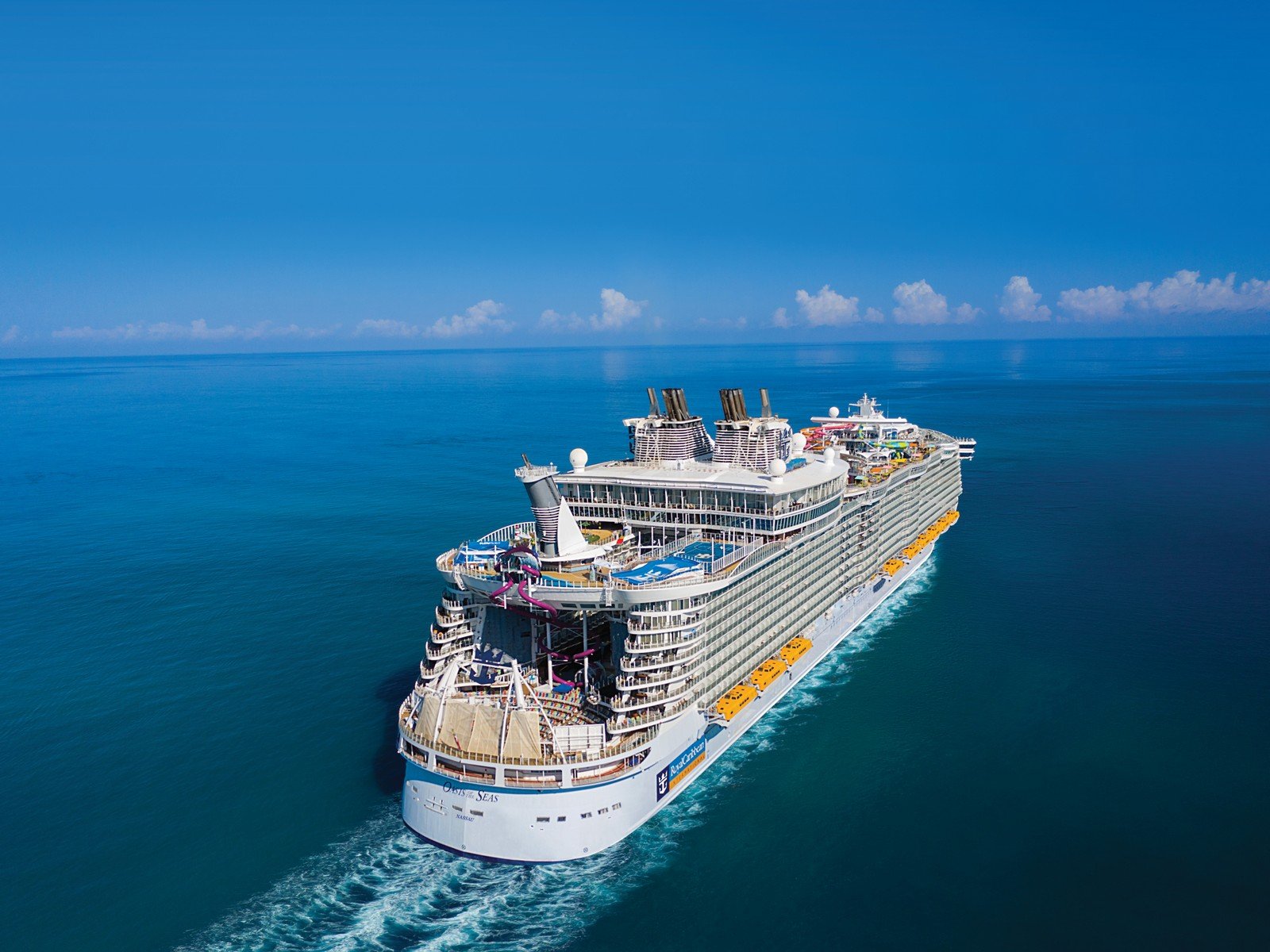 Christmas week is an incredibly popular time to go on a cruise, because families have off from school and their parents largely have a break from work.
Coinciding with the Christmas holiday is Royal Caribbean's next push to get more passengers onboard their ships.
Royal Caribbean International President and CEO Michael Bayley said in November 2021 that capacity for their ships will increase to around 65% across the fleet.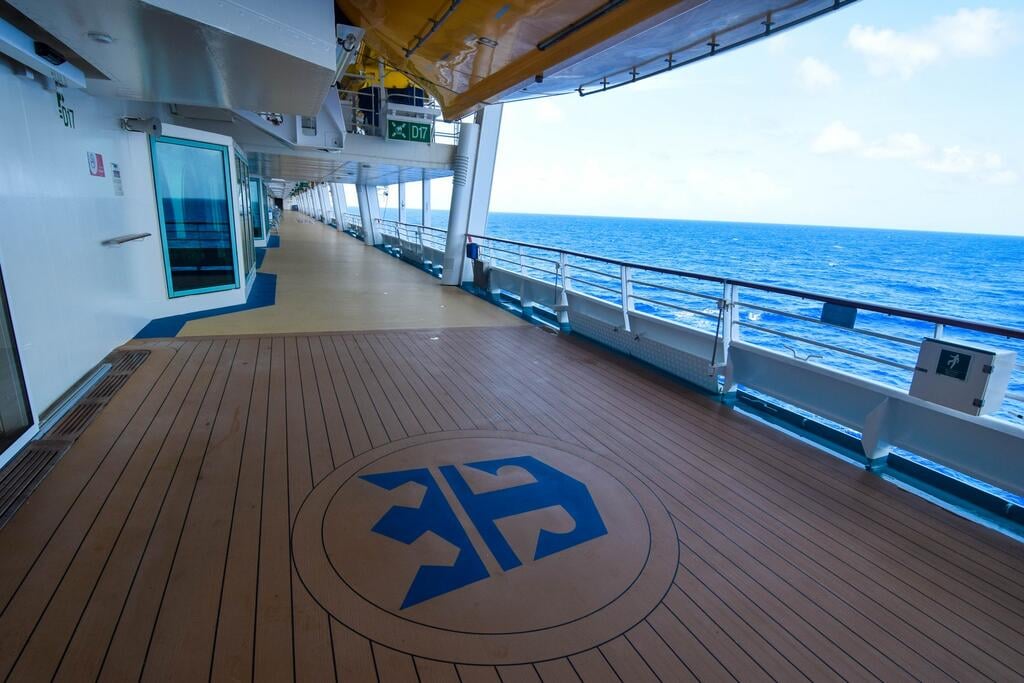 "In November it'll be 60 percent. In December, it'll be 65. As we move into January, we'll continue to increase it."
"We're monitoring and watching everything is occurring around us, and we're making sure that every time we increase our capacity, we believe it's very safe to do so. Our intention as we move into the spring is to get back to business as normal."
Ships sailing in December 2021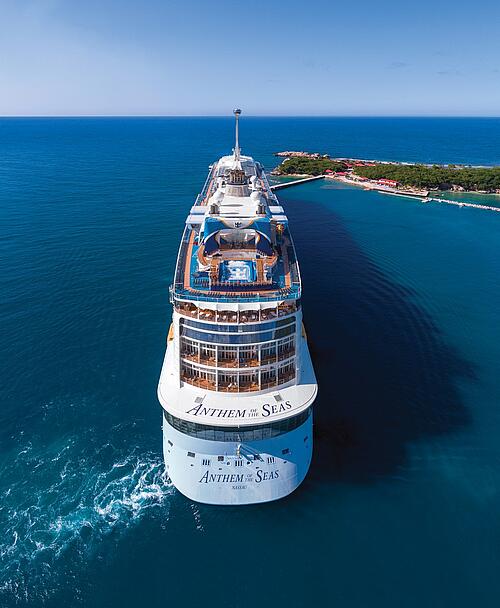 Three Royal Caribbean cruise ships will restart sailing in December, bringing nearly the entire fleet back into service except for a handful that will follow in early 2022.
Freedom of the Seas from Miami, Florida
Anthem of the Seas from Cape Liberty, New Jersey
Jewel of the Seas from Miami, Florida
Odyssey of the Seas from Fort Lauderdale, Florida
Allure of the Seas from Fort Lauderdale, Florida
Symphony of the Seas from Miami, Florida
Independence of the Seas from Port Canaveral, Florida
Harmony of the Seas from Port Canaveral, Florida
Mariner of the Seas from Port Canaveral, Florida
Oasis of the Seas from Miami, Florida
Liberty of the Seas from Galveston, Texas
Serenade of the Seas from Tampa, Florida
Adventure of the Seas from Galveston, Texas
Explorer of the Seas from San Juan, Puerto Rico
Navigator of the Seas from Los Angeles, California
Quantum of the Seas from Singapore
Grandeur of the Seas from Bridgetown, Barbados, starting Dec. 5
Brilliance of the Seas from Tampa, Florida, starting Dec. 16
Enchantment of the Seas from Baltimore, Florida, starting Dec. 23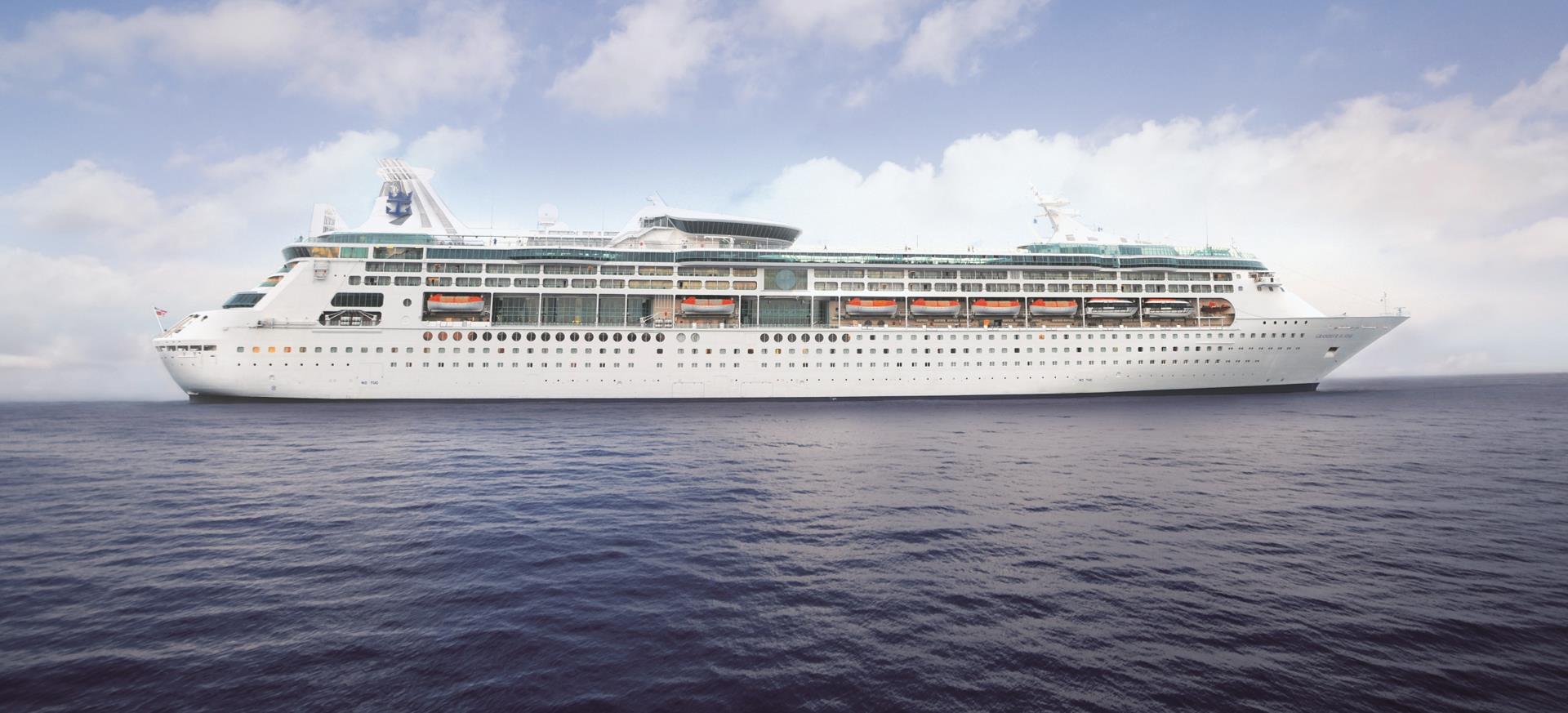 At long last, Grandeur of the Seas will resume sailings from a new homeport. Grandeur will offer 7- and 14-night Southern Caribbean sailings from Bridgetown, Barbados, starting December 5.
Brilliance of the Seas will also resume cruises this month when she returns to Tampa for the winter, offering 4- and 5-night Bahamas and Western Caribbean cruises beginning December 16.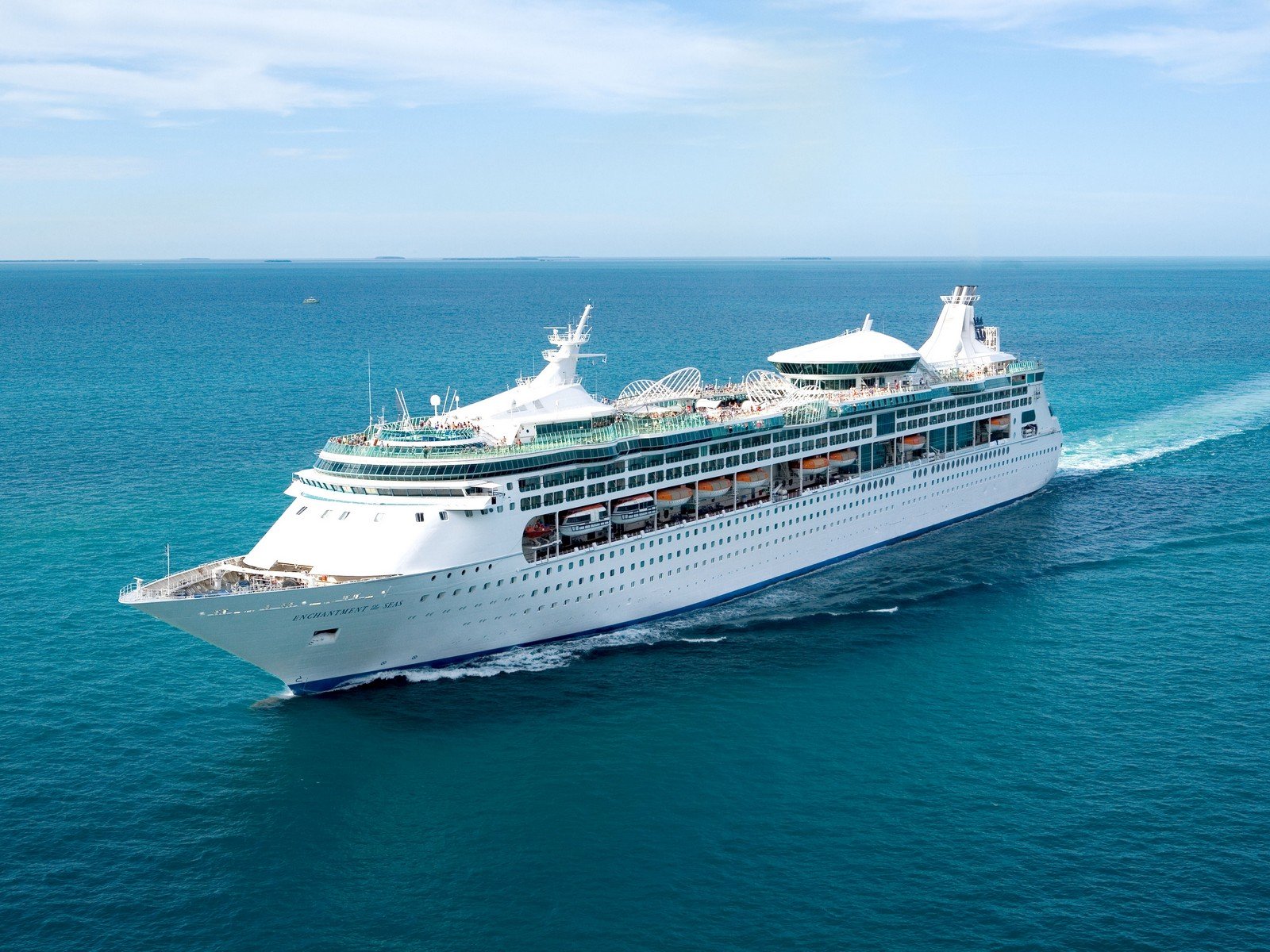 Finally, Enchantment of the Seas will resume cruises from Baltimore, Maryland when she starts sailing 8-night Bahamas sailings, and select 12-night cruises to the Southern Caribbean. Her first sailing is on December 23.
Scheduled cruises from China and Australia in December 2021 were cancelled.
Health protocols for December 2021 cruises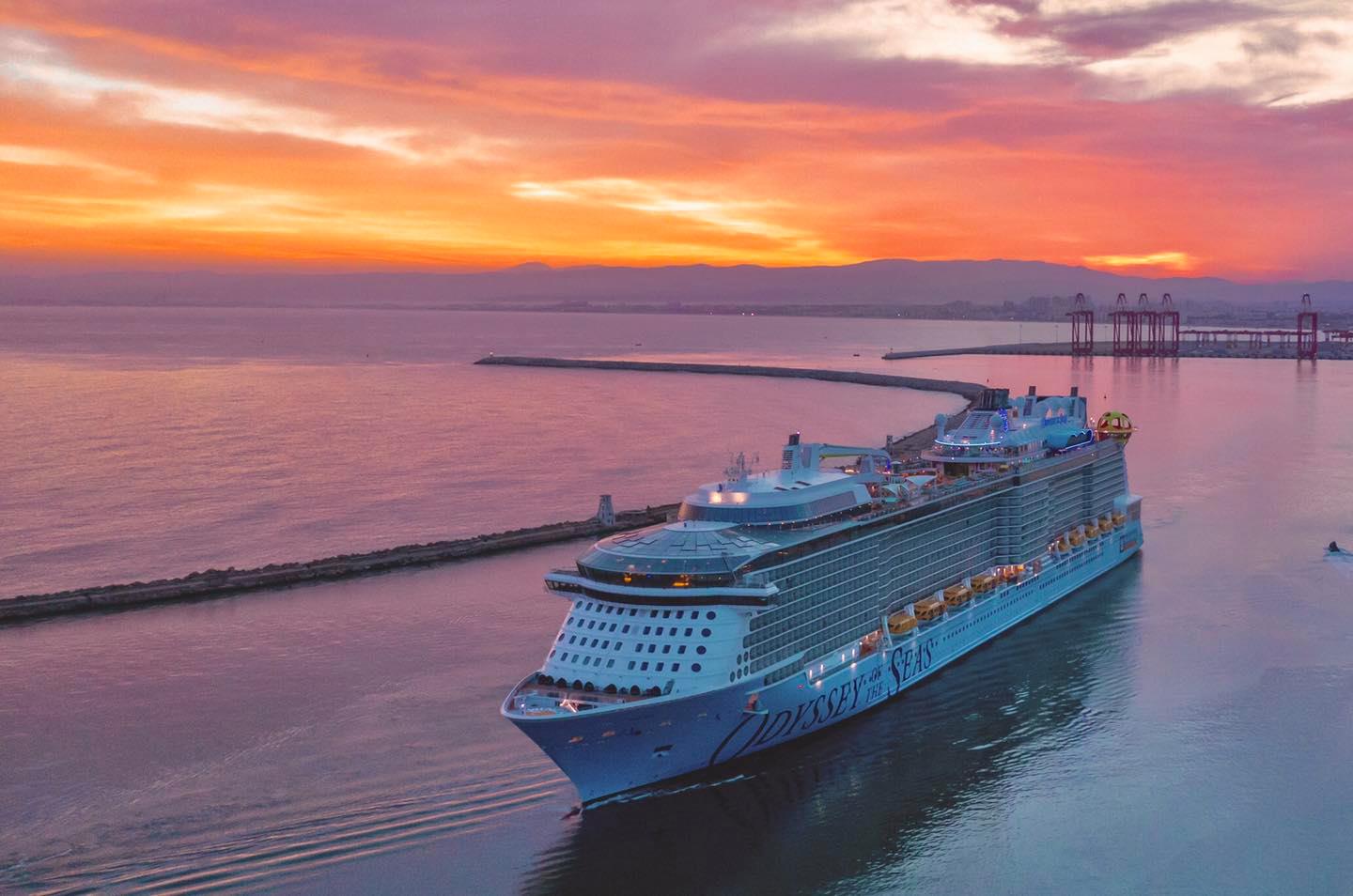 Compared to last month, there is only one change for Royal Caribbean cruises from the United States in December.
Beginning December 17, 2021, unvaccinated guests age 2 - 11 will need to get a negative PCR test result before the cruise. Antigen tests will not be acceptable any longer for this age group.
PCR test must be taken no more than 3 days prior to sailing — but not on boarding day. Antigen tests are not accepted for unvaccinated guests.  
Keep in mind the protocols do differ if your ship sails from Puerto Rico or Barbados.
Royal Caribbean requires all passengers 12 years old and older to be fully vaccinated and provide proof of vaccination at check-in.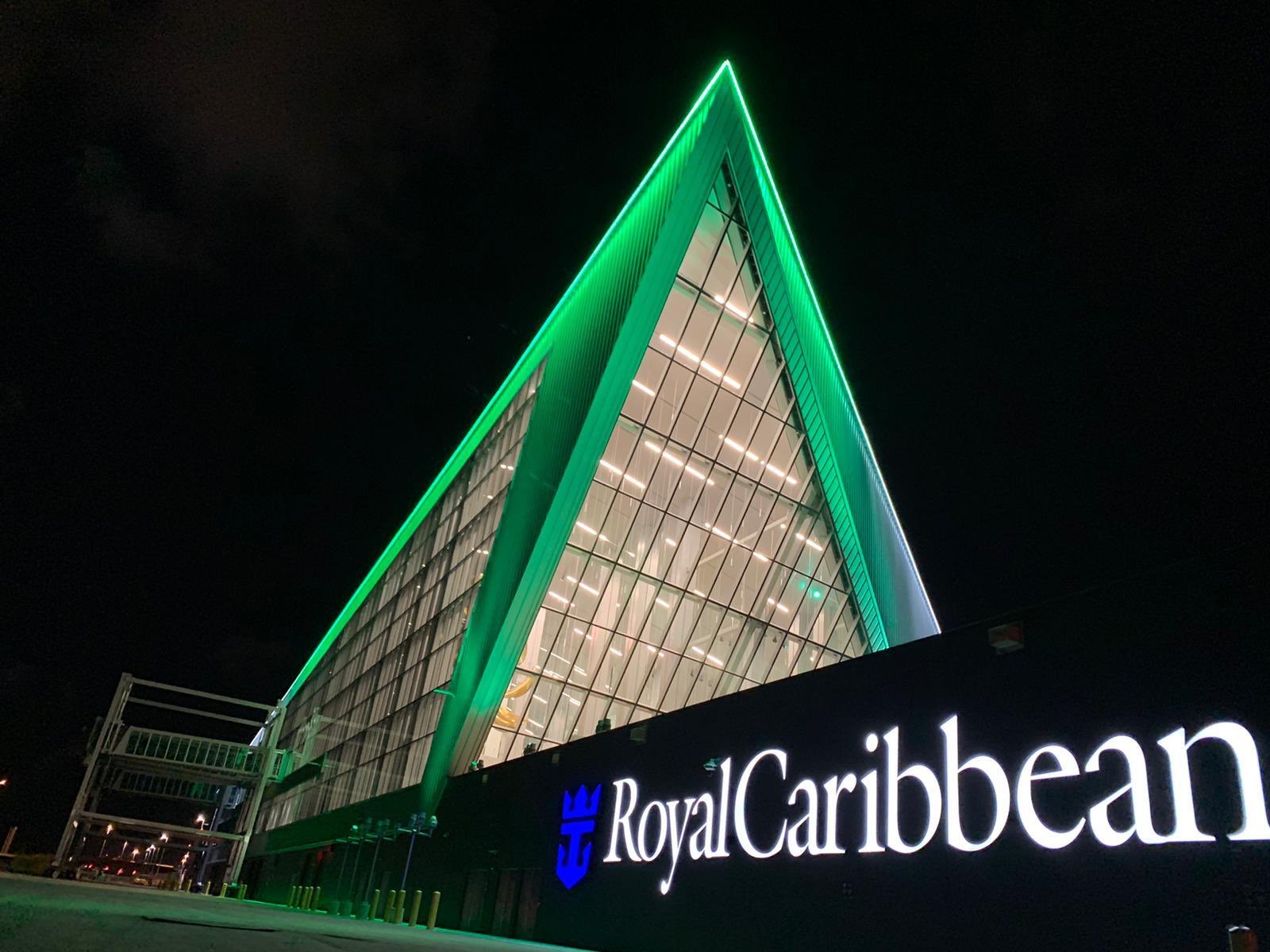 Guests under 12, who are currently ineligible for the vaccine, can still cruise as long as they continue to provide a negative test result at boarding and follow certain health and safety protocols.
For guests departing from Florida homeports, this vaccine requirement is the policy of several international governments for a cruise ship to enter their waters. 
Depending on where your ship departs from, the exact requirement for a pre-cruise test will vary. However, a pre-cruise test is required for all passengers, regardless of vaccination status.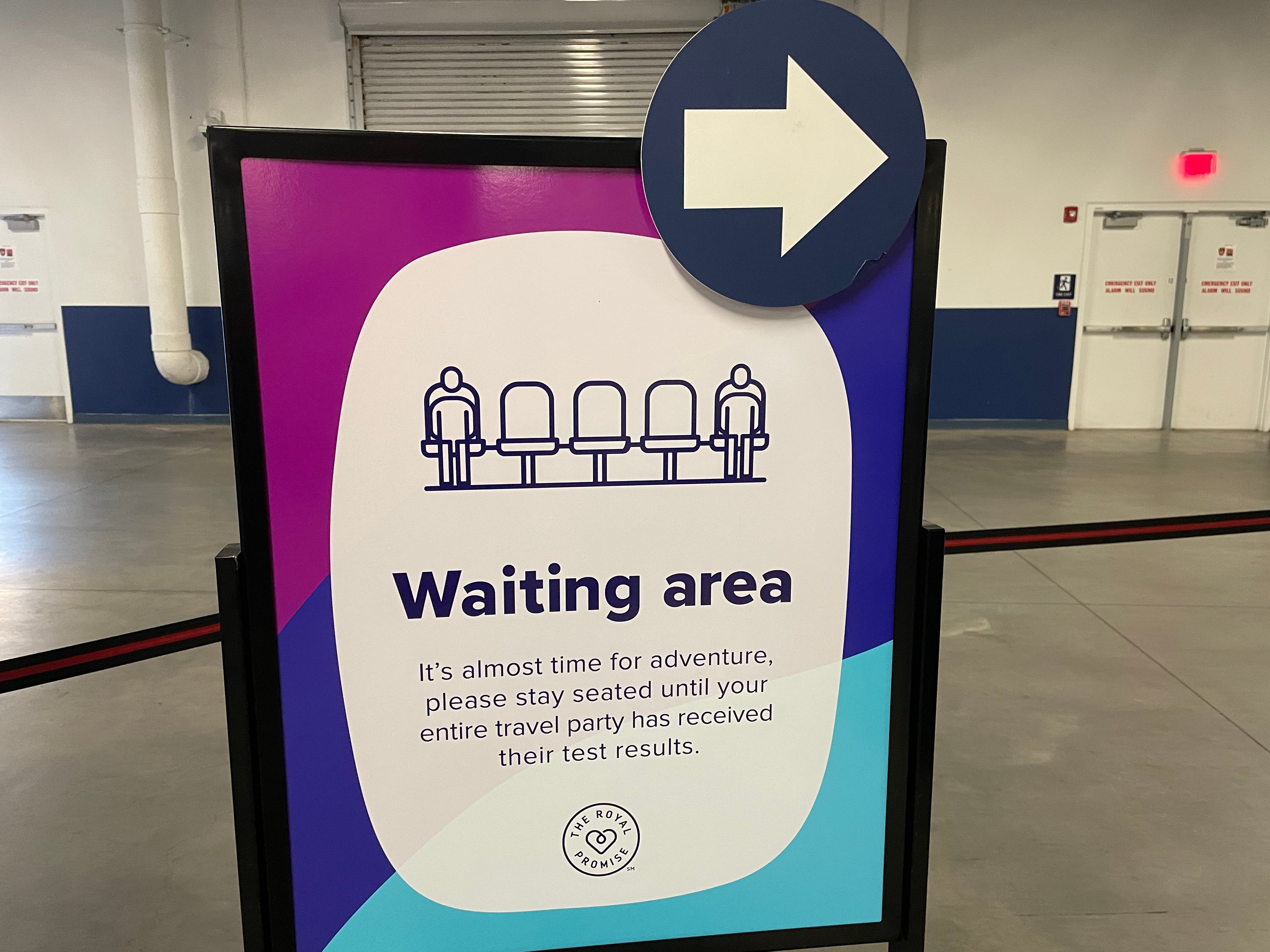 Masks are NOT required to be worn:
In open-air areas of the ship, unless you are in a crowded setting
In the pool or any activity where they may become wet
At venues designated for vaccinated guests only, such as select bars, lounges, restaurants and shows
In your stateroom when you are with your traveling party
While visiting Perfect Day at CocoCay, unless you are in a crowded setting
By any guest under the age of 2
Masks ARE required to be worn:
While indoors onboard the ship, unless seated and actively eating or drinking
While visiting public ports of call, where local regulations may require them
Royal Caribbean updated the Barbados testing requirements recently:
All Guests Ages 2 Years & Older
Must present a NEGATIVE COVID-19 PCR Test result at cruise terminal
Taken no more than 3 days prior to sailing
PCR Test used for entry into Barbados satisfied this pre-cruise requirement (if taken within 3 days of sailing date)
You can review all of the December 2021 health protocols.
December weather on a cruise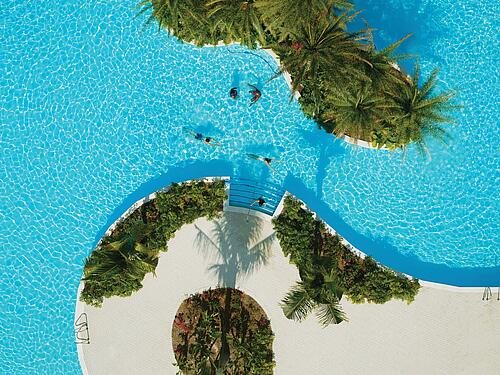 First and foremost, December marks the official end of hurricane season. That's good news for your sailings in the Caribbean, however winter storms can still be disruptive to travel around the United States. Don't assume since hurricanes are unlikely that you can be cavalier about when you arrive to your cruise port.
As always, it is a good idea to give yourself a buffer and arrive at least one day before your cruise so that if your travel plans are interrupted, you don't miss your cruise.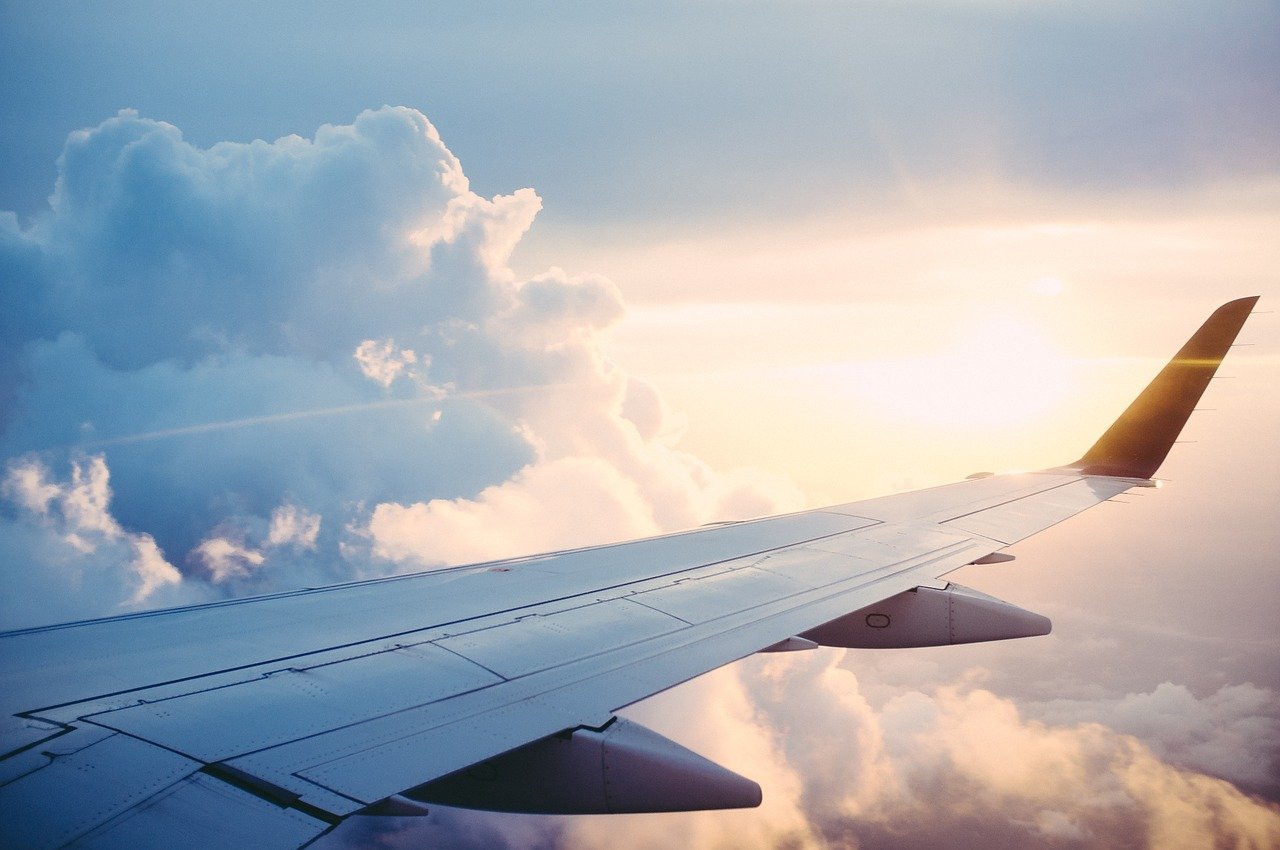 While it can be downright frigid where you live, the Caribbean remains mostly temperate during December. The tropics generally do not experience large temperature swings, although an occasional cold front can sometimes penetrate far south.
As an example, in the month of December, average highs and low temperatures in St. Kitts are 85 and 74 degrees, respectively.
In The Bahamas, the average high and low temperature is 80 and 66 degrees, respectively.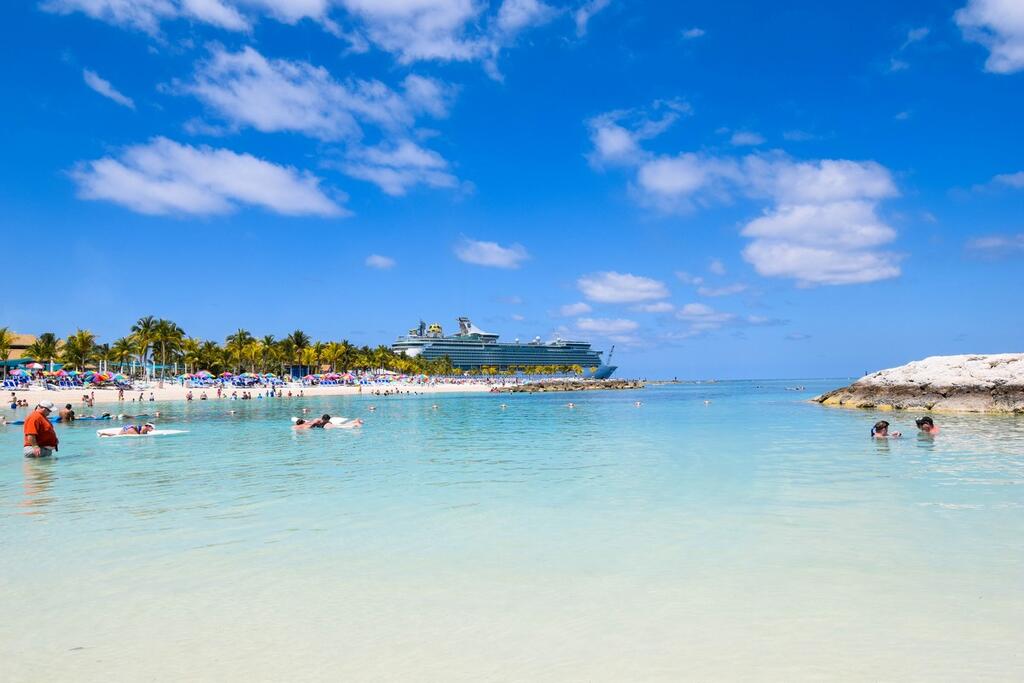 Will it be warm enough to swim? Probably, although it depends how sensitive you are to "colder" water. The ocean remains warmer longer because it takes longer for it to cool down despite lower temperatures. Pools, however, can cool down quickly. In my experience, it is warm enough to swim, but you may need to "get used to" the cooler water temperature rather than in summer when you can barrel in immediately.
The best part about a December cruise is the comfortable temperatures and lower humidity, which makes it ideal for outdoor excursions without instantly sweating profusely.
Read more: Packing for a Royal Caribbean cruise in the Winter
Christmas on a cruise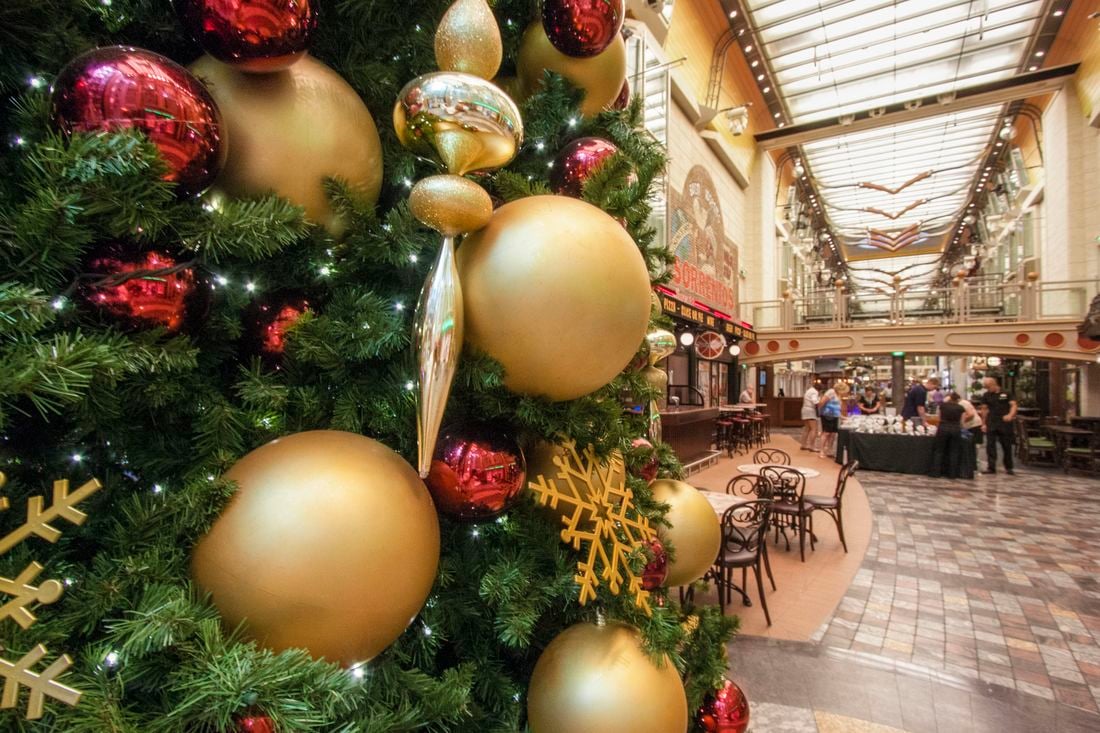 What is it like to celebrate Christmas on a cruise ship?
Royal Caribbean gets into the holiday spirit right after Thanksgiving, with holiday decorations around the ship for the month of December.
If your cruise actually sails over the Christmas holiday, then you can expect certain special activities and offerings.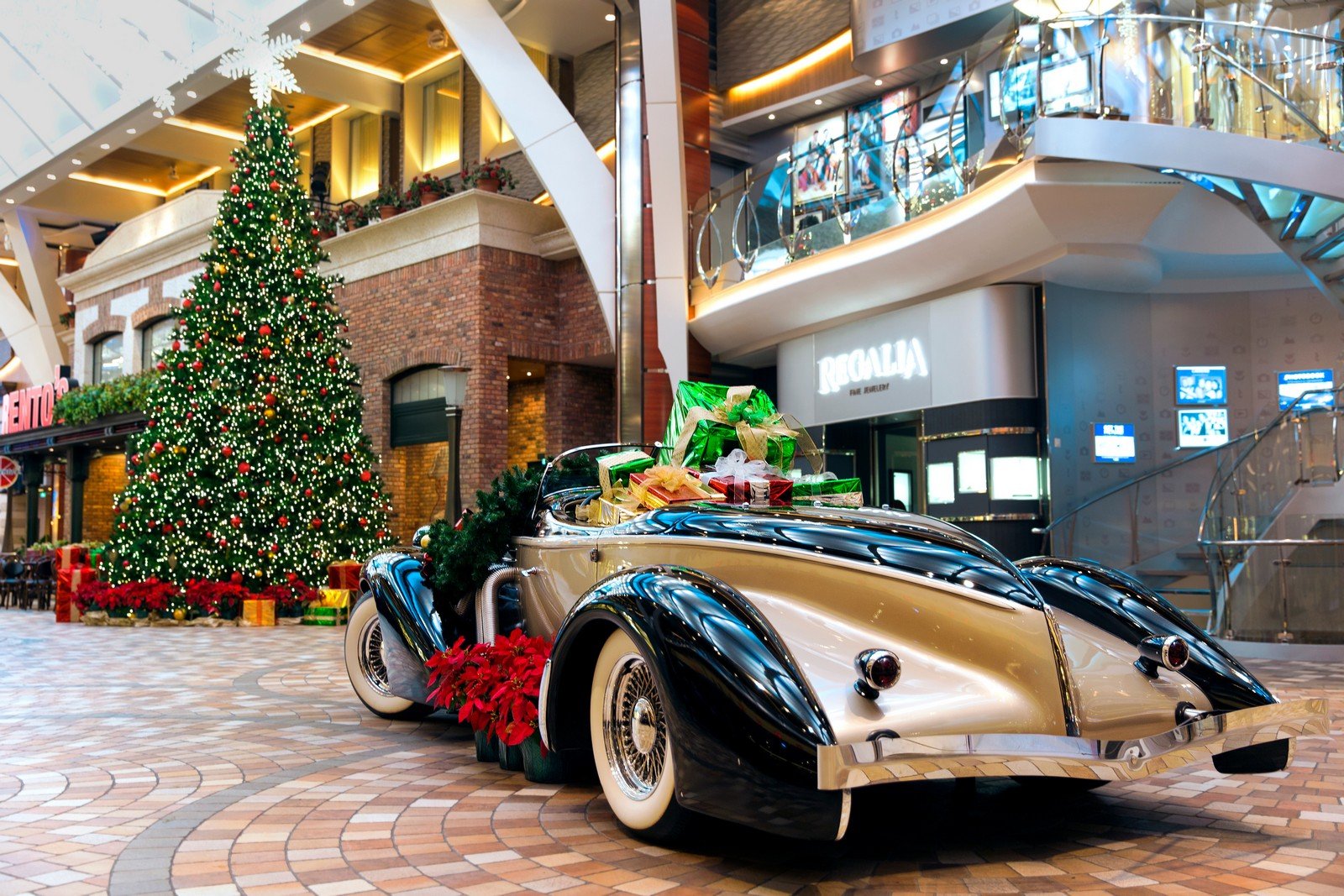 The restaurants will offer holiday menus with seasonal favorites: roast turkey or ham on Christmas (with eggnog to drink).
Passengers can enjoy special activities, such as caroling, tree- and menorah-lighting ceremonies and seasonal movies shown on in-room TVs and onboard movie screens. 
On some sailings, there may even be a priest or minister onboard to lead services with passengers on Christmas. Keep an eye on the Cruise Compass for a midnight mass.
Read more: How Royal Caribbean celebrates Christmas and New Years holidays on its cruise ships
New Years Eve on a cruise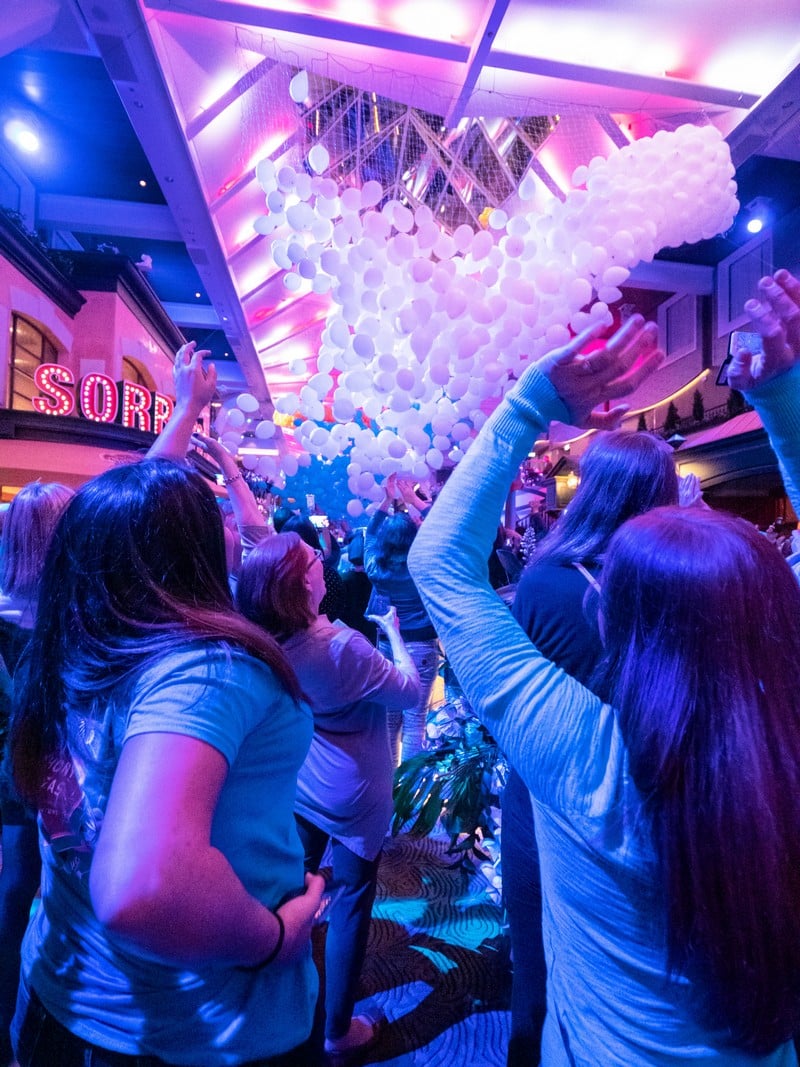 Traditionally, celebrating the New Year on a cruise ship is one big party.
It remains to be seen what special protocols may be in place this year due to Covid-19, but in the past, Royal Caribbean has gone all-out with New Year's Eve parties.
Around the ship, you will find different parties to cater to different types of celebrations. The Royal Promenade had that Times Square ball drop feel, while various bars and lounges offer their own take on the new year festivities.
In addition, Royal Caribbean usually reserves certain areas of the ship for purchase to guarantee a spot in the middle of the action. These are usually chairs and tables you can book that provide a reserved spot near the main party.