Posts

12

Joined

Last visited
cougar310's Achievements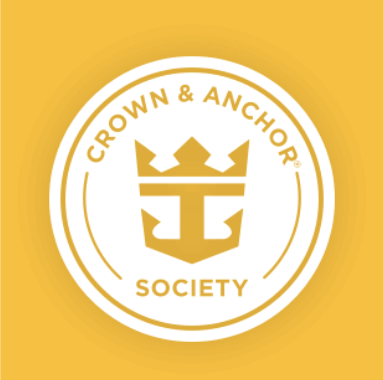 Gold (2/7)
2
Reputation
$44.00 per day is 308. 18% is about $55. Thus totals to $363. Just got off the ship sunday and the drink package is worth it. We used it to get water bottles also, which you will need on any excursion. Just ask for 2 at a time and store them in the room. Martini,s at one bar was $14 extra and Mai tai,s were $1.00 extra. If you enjoy adult beverages, the $363 is a good deal to not to have to worry about each drink you buy. On ship it $454.30. Buy early and don't sweat the tip, they earn it, just like any restaurant that provides good service, tipping is expected.

Thanks for the info, I did see on the web site, where you can purchase wine by the bottle and have it delivered to your room or table, also the rum, which I think is our choice because we don't want to drink all the time . maybe getting a few drinks here and there, won't add up to over $355 .

Anyone know what they charge for a good bottle of Merlot in the store for purchase to take to the room? Say a sterling or Rodney Strong.

Wow, its been a whille since we cruised, any bottles that were bought were stored until the last day of the cruise. If they allow us to buy wine by the bottle, Im gonna cancel the beverage package and get 2 or 3 bottles extra. Just curious, I was comparing the beverage package with carnival and they have 1 15 drink maximum. Is there a maximum on RC package? Cant imagine drinking 15, but I'm sure they have some way to keep up with someone who is trying to set a new record. I can see ordering a drink at the pool, not finishing it because the ice melts and getting a fresh drink.

In 2008 in Cozemel, we brought back 3 bottles of liquor and handed the bags to the security, who scanned them thru, and said "Have a nice day". Im sure he was supposed to place them on hold for us to retrieve on the last day, but maybe he was tired of that. They sell liquor at most stores on the pier, so I think they were just overwhelmed with a lot of people returning. So, its a gamble you can take if you buy some adult beverages, just come back in when there is a large crowd.

I too thought about this situation when we arrive back at 7am in Galveston and we have flight arrangements at Houston for 2:30pm, allowing a lot of time to get there. However if the boat is late for maybe fog or whatever, we bought 1st class tickets because you can change times even up to the time of flight without any penalty. Plus the perks of 1st class, but mainly to avoid a change fee on American which I think on Economy is $200.

Just wondering since almost all customers use credit cards, what is the need to have a deposit(reduced deposit). Is this just their way of getting people to book sooner?

I hardly ever write a review...until I saw several Mice standing on my suitcase looking at me. I jumped up and they ran under the door to the next room and I quickly put a towel over the hole. I submitted the review and the owner must have deleted it, cause i never saw it. So I quit writing reviews, oh and this was a Quality hotel not a ship.

Leaving this Sunday on the Liberty of the seas out of galveston, and booked 1st class tickets to return to dallas, just in case the ship is late and we have to change our flight, there will be no charge to change 1st class tickets.

When you check in at the pier, do they try to upsell you to a more expensive suite? Curious, cause we are going with our neice, and she got us an inside cabin, and I prefer to get a balcony. Its been almost 10 years since going and enjoyed the balcony. Johnny Rockets was free then.

Does this surf and stream package include phone calls?

Just heard from a friend on this ship, Liberty of the Seas, that it is delayed one day outside galveston because of fog. Anyone experienced this kind of delay, either parting or entering? If you are at the gate and the ship never comes in, does Royal Carribbean make arrangements for the waiting customers or are you on your own? If you bought a 7 day drink package, do you get a refund for 1 day less? My friend said his drink card just got deactivated for the extra day, so any new purchases are billed. We will be boarding this ship next sunday and wondering if this delay affects next weeks sailings also /.