Posts

32

Joined

Last visited
davidlap's Achievements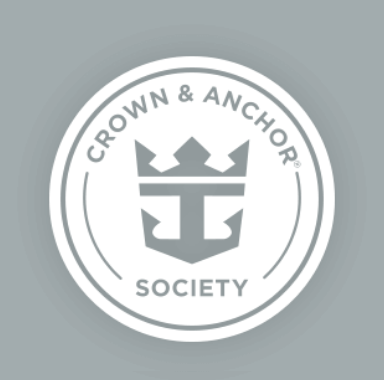 Platinum (3/7)
23
Reputation
We are planning excursions for our Voyager of the Seas cruise at the end of April 2022. The itinerary starts in Copenhagen and visits the 4 ports in the title. Are there any highlights for any of these ports that folks feel are a "must see"? Most of these ports have some form of walking tour or visit to a popular downtown area. I would like to know anyone knows if it feasible to walk directly off of the ship to popular downtown areas for any of these ports as opposed to having to take a short ride to such areas. My wife and I can easily walk several miles so a self guided 5-6 mile walk in these ports is appealing.

2 more? Can you be more specific? I don't see any changes. Maybe I am not looking at the right thing. I am looking for Caribbean cruises out of NJ and Baltimore from May through end of year for 2023

It is mostly a guess but my expectation is that cruises will not be cancelled. I think that most policy maker recognize that variants will likely continue and that we cannot sustain continued lockdowns type policies as this is creating other long term issues. I think the focus will be on how to provide care for those that get sick and to also support the routine care that is also needed. Going on a cruise is a personal choice where travelers can evaluate their own risks and decide for themselves if they want to go. The refund/cancellation policies are making this decision easier. I hope that policy makers leave the travel industry alone. Lastly the speed of transmission for the Omicron variant seems to be so fast and there is so much travel with the holidays that is seems like there will be no one left to infect in a few weeks. It seems like it is impossible to avoid exposure right now so you will either get it or for some reason you have enough immunity to resist it. Either way it seems likely that the numbers will go down during the month of January.

I assume that part of the decision by Royal Caribbean to open up itineraries is dependent on how stable the itineraries are meaning that rapidly changing travel rules are creating havoc for travel planning and that there is some overhead to customer service when the make changes after releasing itineraries. Another aspect of the decision is likely, do they want to try to get in a bit more revenue before they close the books for 2021. If they know they have hit their revised revenue targets for 2021 then I can see them delaying so they can get off to a good start on their 2022 revenue goals.

We recently did the group cruise on Harmony of the Seas, cruising for the first time as Diamond members. The inconsistency in enforcing policies described in this thread match our experience with the free drink policy for Diamond members. We found the staff was generous as we exceeded the 3 free drink limit several times. This mostly occurred in specialty restaurants with wine. I suspect that in these cases, where they know you are already paying extra for the meal that they have a bit more flexibility. I can understand why it is frustrating when policies are not consistently enforced yet my experience is that when they are not, it is usually in favor of the guests as in our case with the free drink policy. That kind of goodwill improves the experience for me and makes me more generous with my tipping in return.

We are going to do our first fall foliage tour next fall out of Boston. This is our first cruise out of Boston where we live only an hour away so it will be nice to go out of a home port. We are also doing our first back to back cruise by taking the same ship on a repositioning cruise to San Juan for a total of 14 days of cruising (our longest yet) so this will be a lot of 1sts for us. We are very excited for this.

We have done two Mediterranean cruises, one out of Barcelona and one out of Venice. The highlight for me was visiting Dubrovnik. One part of the appeal of Dubrovnik was the Game of Thrones angle as portions of the show were filmed there and another was how striking it was historically. It was hard to imagine people really living there. While in Venice we visited the island of Burano and had one of the best lunches in my life so any cruise that involves Venice or Dubrovnik would be higher on my list. For Europe, similar to comments regarding Alaska cruises, the destination is more important than the ship, so we find the smaller ships work well as you are not so torn between visiting the ports vs doing things on the ship. Also, bigger ships will be limited on which ports they can visit. For US cruises we usually fly in one day prior to embarkation, for Europe cruises we try to fly in at least two days ahead to have more time to visit the city and recover from the long flight that usually is a red-eye flight.

@AshleyDillo Wow, what a great site! This definitely helps filter down to cruises that I am interested in. The cost per night is also insightful. I can see a difference between the newer/bigger ships and the older/smaller ships. Do you have any idea how soon after Royal Caribbean releases a new season of bookings that the site will be populated with the new data? I assume they must use scripts/automation to pull this data in. Thank you for sharing! Dave

I am looking for a strategy to search for cabin rates. Here is some context: Let's say I am interested in a particular cabin type such as a Junior Suite and I am hovering over my keyboard for the summer/fall 2023 itineraries to open up for booking. When the bookings open up, let's say I see three different ship/itineraries that appeal to me and I am interested in a September timeframe. Now I want to find the cheapest Junior Suites available. My experience is that the prices vary a lot depending on which week is selected, forward/aft of ship as well as floor number. I have also seen adjacent rooms have prices that vary by several hundred dollars, and I have seen some weeks are much more expensive than others. What is the fastest way for someone to see all the Junior Suite prices for the above situation? Given my scenario, I am looking at three different itineraries and 4 possible weeks so essentially trying to compare prices across 12 different cruises. The only way I know of to compare prices is to open several browser windows and to methodically walk through the booking process comparing different dates, different floors etc. when what I really want to see is a giant list of J3/J4 prices, find the cheapest one then look to see what week, ship and room is associated with that price. I have tried to keep the scenario simple for the sake of discussion but in reality, for the 2023 itineraries that should be available soon I am open to any sailings out of Boston/NJ/Baltimore from April 2023 through the end of the year where I don't really care about the itinerary, I just want the cheapest Jr Suite available. We do work with a travel agent so I know that they have a better feel for the price variances since they spend more time doing this sort of thing but even they may not catch the obscure cabin on a given itinerary that is a super deal. Is there any way for a mortal to do this? Dave

Does anyone know where to find a list of port acronyms? I can figure most of them (ROM = Rome, MIA = Miami, SYD = Sydney) out but a few I am not sure of: BYE, TGN, CDH, FLL - I tried to Google but it led to many dead ends.

The test kits may still be valid even if the date on the box indicates otherwise. You should check with the manufacturer of the kit as they will likely have revised expiration dates based on the serial number of the kit. Having extra kits is wise as we had one kit where the reagent bottle was empty.

Thanks for the feedback! We are looking forward to our first group cruise. It is also our first cruise out of Boston which we will be able to drive to instead of fly to! Oh and another first is that this will be our first cruise at the Diamond level!