 Posts

21

Joined

Last visited
Recent Profile Visitors
The recent visitors block is disabled and is not being shown to other users.
foulmouthedleon's Achievements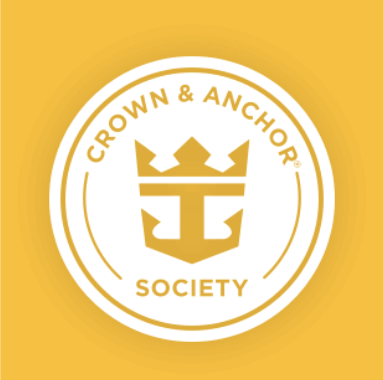 Gold (2/7)
20
Reputation
Talked to the family and after expressing my "concerns" just decided to keep the OS. I figure if the worst thing in my life is having an OS for my birthday on a cruise ship - things could be a lot worse. If the noise is too bad, it's only 3 days. If not, all the better.

Gotcha. I just have to believe that because all of these Owner's Suites are on the same deck, noise couldn't/shouldn't be an issue (i.e. why put the folks who are paying the most and then subject them to pool deck noise?). Then again, logic and cruise ships don't often go hand in hand.

More I think about it, I might just switch the room to a Jr. Suite. I told my wife about all this and evidently my parents and brother/sister-in-law did the Owner's Suite for my birthday, but I'm not going to be in a deck below the pool. Are there any other benefits to a Grand/Owner's Suite other than a bigger room? Do you get free internet? Complimentary drink and/or dining package? I guess what I'm asking is, what's the allure (pardon the pun) of having one of these larger suite rooms? It's only a 3 day cruise - the longer I think about it, it seems like a waste of money to me?

Either 9394 or 9694 https://www.royalcaribbean.com/cruise-ships/mariner-of-the-seas/deck-plans/2152/09

OK, well...after looking at the different decks of the ship it appears that there are only 6-7 Owner's Suites on the ship. I did find a Grand Suite on Deck 9 though it's at the back of the ship. What are the differences between and Owner's Suite and a Grand Suite? Which one costs more?

Yeah, that's what I thought. Glad I asked. I'll see about moving to a lower floor. Thank you for the input!

Howdy all, hoping someone here can lend me a hand. The family and I are going on Mariner OTS in a few months. The wife and I decided to spring for the Owner's Suite since we'll be celebrating my 50th birthday. We've already got the cabin number assigned – 1600, but as I was looking at the deck plans it's on the 10th floor – right below the pool deck. Having been on Enchantment OTS a few months back, we were below the pool deck there and constantly heard running, crew members moving lounge chairs around and so forth. Given what we're paying, that's not something I really want to experience again. It wasn't totally intolerable, but if simply moving rooms/decks can alleviate that - I figured it's worth it. So, my question is: A. Am I overreacting? I'm sure someone reading this has stayed on the 10th floor of this ship (or another in its class). Is noise from above a problem? B. We've got time to move our room, I'm sure. If the consensus is that we should relocate, any suggestions as to where (preferably keeping our Owner's Suite)? Hopefully I'm not blowing this out of proportion, but that's what the point of these boards are for, right? Thank you in advance for any input you can provide.

Well this thread seems to have gotten sidetracked. Nevertheless, it seems my question has been answered. So long as we can both enjoy the perks of membership (regardless of what my wife's account says vs. mine) - that's all that really matters.

Well I suppose it's not the biggest deal in the world. If we're not cruising together, I'd be more worried about that as opposed to our C&A status! She and I come up when we're checking in, viewing our sea pass, etc. so I'd assume that we're somehow linked. Just wasn't sure if it would warrant a call to RC or not.

My wife and I, for some reason, seem to have different C&A accounts. After our latest sailing, last week, our "numbers" have been updated. She's at 28 and I'm on 14. I tried to call RC to see if there was a way they could combine our accounts so we'd both see the same thing but I never was able to get through. I suppose it's not that big of a deal, but is there a way to connect our accounts so that we're both seeing the same things...or does it really matter so long as one of us is up to date? She's nearly platinum level, which is why I ask.

I was on Enchantment in August. Didn't notice any smoke smell (except at the casino) and my wife is pretty sensitive to smoke. We came back with Covid, but not any clothes smelling like smoke (I'd have preferred the latter).

They ended up assigning us 7626 - Jr. Suite. Perfect location, although it's a bit odd that the 7th floor of that ship (and maybe others) has a "split deck." From one of the elevators you can't get to the other side, and I'd invariably pick the wrong side and would either have to go up a floor and cross over (or down). But a great room, great view and I had no complaints. Next one is on Mariner of the Seas for my 50th birthday. Family sprung for an Owner's Suite for me, yay!

Was just on Oasis of the Seas and can confirm that these works of art do NOT appear in any of the bathrooms. Well, let me rephrase that - I checked a few of the bathrooms that I'd found them on Symphony and they weren't there. I wasn't about to go visit every public men's bathroom on the off chance I might find one. I figured if there wasn't one in one, there weren't any anywhere.

Wife and I were just on Oasis of the Seas. I'd read about cruising ducks a couple of months ago and was like "Hey, when I'm on the cruise, I'll look around for some." Then I totally forgot about it. I saw one on top of one of the elevators (the frame above it, obviously) and said "Oh, I'd forgotten about those. I found a duck!" I realize we're not the "target audience" for these, but we looked around the ship (in between trips to the bar and casino, of course) and managed to find 5 total. We're going on Mariner of the Seas to celebrate my 50th birthday and we're bringing 50 of them with us to hide there. It's fun and people seem to like it. Here's our haul (my personal favorite is the giraffe).

I've got more that I can post. I think I got them all, but I didn't have access to the Pinnacle Club, Suite Lounge, etc. But I went on every public restroom area from deck 3 to...Ii can't remember how many decks there were, but it passed the time for me for sure. I'm sure RC would want their guests to pass the time in other ways, but I'm no ordinary guy.