Posts

13

Joined

Last visited
pnyxprss's Achievements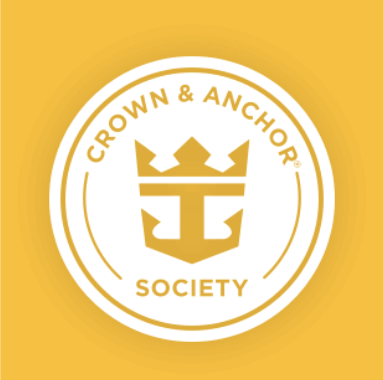 Gold (2/7)
6
Reputation
Thanks Joe, There is no way I am paying any more than I have already paid for the drink package, will the bartender tell me if its more before they make it?

Hi, does anyone know if I can get a chocolate Martini with my drink package, or will it be extra. If not, does anyone know what chocolaty drink I could get with my drink package?

I haven't been able to get into the RC website for a couple days. It says Access Denied. Is anyone else having this problem?

We are going on the Anthem in 54 days and they have not opened the entertainment for us to book yet. Is this normal? When my friend called they told her we can't book until we get on the ship. When we went on the group cruise on Quantum we were able to book our entertainment ahead of time. Does anyone know?

Does anyone know where I can find Fish and Chips on the Quantum? I don't see them on any of the menus, but with that much dining, they should have fish and chips somewhere right?

I am not sure if this type of dining will be good or not. If you don't have assigned seating, then you don't end up meeting anyone and getting to know them. You also don't have wait staff that knows your preferences, you will have to start over every night. Then there is the problem of having to agree with your party on where you want to eat that night and having to plan months in advance and book your dining. Seems like a head ache to me. I am a picky eater, so I can see us having to have two meals every night until I find something I like. I know on the Oasis there was not one thing in the Solarium area I would eat, so we would have to go to the windjammer for lunch for me then to the solarium for lunch for my husband if he wanted to eat there. I don't like sounding negative because i am generally a very posative person but this announcement has me a little frightened that it will just bring unnessisary stress to an already very expensive vacation.

My Subsequent cruises were The Disney Wonder, The Oasis of the Seas, The Disney Dream and the Disney Fantasy and we are booked on the group cruise on the Quantum. and are also booked on the Disney Magic in November. I would say at this point we like RCI and Disney equally. And like I said they were all excellent just not the same as the first cruise. My parents second cruise was a Panama Canal cruise on NCL. They really didn't like the anytime dining as they found everyone was lined up to get a table when they opened the dining room. They found it much nicer to have a table ready and waiting for them on RCI. My In-laws next cruise was Celebrity and they also did not like that as much. I am not sure on the details.

I am wondering if anyone else suffers from there first cruise being there best cruise? It might be this way because you don't know what to expect and you are wowed by every thing you see and do on that first cruise. Our first cruise was The Serenade of the Seas as was my parents and my husbands parents. After that we all tried a different cruise line separately and were slightly disappointed. Could it be that The Serenade is just an awesome ship? Has anyone else experienced this phenominon? We have since been on several cruises that were excellent, but they still don't seem to quite measure up to that first one.

I was going to suggest the dog sledding. We loved it and really learned alot about the whole dog sledding lifestyle. We also enjoyed petting the puppies.

Dog Sledding in Juneau, Alaska.

March 21st, 2015 Quantum Group Cruise! Disney Magic November 23, 2014

Hi my name is Rhonda. My husband Jason and I are from Brooklin, Ontario, Canada. Our first Cruise was on the Serenade in 2008 to Alaska. That ship was wonderful. We then set our sites on the Oasis in 2011 and are excited to try The Quantum in 2015, We are also DVC members and have almost done all of the Disney ships, we complete the last one in November this year.