 Posts

19

Joined

Last visited
Recent Profile Visitors
The recent visitors block is disabled and is not being shown to other users.
khas's Achievements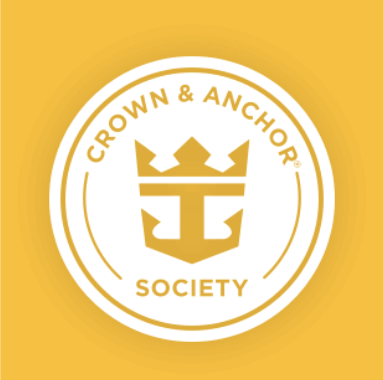 Gold (2/7)
4
Reputation
I'm looking at booking a caribbean cruise for this August. Just wondering what everyone recommends as to whether it's better to book on Aus site and have grats included or try U.S site with exchange rate? I am also considering using next cruise on board in February but I think the only benefit of that is reduced deposit and potentially some OBC but would prefer to book sooner rather than later!

I would think their plan being once Lelepa is up and running, that an oasis class would do repeat 7 night trips from Brisbane to pacific islands. Bringing an oasis class to Brisbane would help bring a lot more people to depart from Brisbane's new terminal as well, since it's not exactly an idyllic location like Sydney's.

Got off quantum today and can confirm plenty of Corona on board!

I would be ecstatic if an oasis ship made it here, but I just don't think the whole "the ship is the destination" idea would be viable here for royal. Disney is a huge brand, and that is why the ships sold so well, not because it's a cruise but because it's something Disney. I've heard a lot of unhappy customers with royal due to the planned ports not being open and there's been a lot of cancellations due to this, and so I really don't think the ship will sell without ports to visit and unfortunately there is hardly any ports that could take an oasis class ship.

The start to the season isn't going so well for royal either. First quantum leaving Brisbane is having 2 stops in noumea instead of Vila and mystery island and there have been a lot of unhappy guests cancelling and trying to reschedule. Still suites available on this sailing too.

Has anyone else been having problems trying to book quantum sailings? I've been trying to book for a couple of days now and keep getting the same error message. Interestingly, it works when trying to book on US site, it's only the AUS site that this comes up.

The South Pacific as a cruising destination has died by the sounds of it.

Probably because Noumea can be a dull port to repeatedly go back to. A lot of people I know if they've been on 2 or more South Pacific cruises don't even bother getting off the ship in Noumea anymore so I can see why it isn't selling.

First quantum out of Brisbane is supposed to do Vanuatu but is a week earlier than those dates. Bit disappointing but no word yet on change of itinerary.

I was told they would reprice but if non-refundable you lose deposit.

I have been looking at this cruise as well as one on rhapsody. I know Rhapsody is quite old and smaller, and celebrity one is a new ship but when you add the cost of flights and accommodation just to get to Europe it all adds up so I will be going RC as price is too good not to.

Awesome thanks mate, you're a legend!

I'm heading to the US next week and was wondering if you wouldn't mind clarifying if you did pcr test prior or whether they accept RAT done by a testing company. Just not sure which one to book as it doesn't specify on anything I've read so far just states a negative test result printed on paper with the details.

I booked direct through RC website as all the travel agents I know closed their businesses recently. That was information I was told when I called RC direct. I'm booked on Quantum November 22 so I'm outside the eligible sailing dates apparently.

Would love to know your secret! I tried repricing mine but apparently it's not eligible for price guarantee and I would lose my non refundable deposit. Little bit disappointed as the OBC would be a lot more if I had waited and booked now.