 Posts

210

Joined

Last visited
Recent Profile Visitors
The recent visitors block is disabled and is not being shown to other users.
recogneyes's Achievements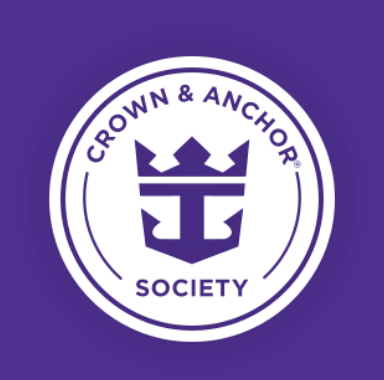 Diamond Plus (6/7)
180
Reputation
We were on a sailing a few years back with the Steelers partial charter. It was super fun - obviously lots of team jerseys and gear and there were some closed off spaces for them at times but we did not feel that it hindered our vacation in any way.

We had the same experience on Anthem last week - it was beyond frustrating. Many times just connecting to "guest Anthem) to the the app or chat feature wasn't even possible.

reanna reacted to a post in a topic: Legitimate way to "get around" one entree/course at a time new rule?

Jjohnb reacted to a post in a topic: Legitimate way to "get around" one entree/course at a time new rule?

This is one of the college party cruise sailings so I would assume the organizer booked a large number of rooms and then maybe Royal released some back into inventory. Did you receive receive 4 confirmation numbers when you booked or just 3? If just 3 then we have to assume there was a glitch and 4 rooms were never booked. If you have 4 confirmation numbers then I'm sure Royal would do their best to accommodate you all. If you never had 4 then I think you may have an issue. One suggestion I have is to search college party cruise and contact the organizer to see if perhaps they have any cabins left in inventory.

Well I think that makes it easier to predict your chances of receiving a room with bunk beds - slim to none as the oceanviews that sleep 5 and the all of the suites have pullman beds and not bunks. In my experience the only actual bunk rooms are the large spacious oceanview balconies on the oasis class ships. They have a set of bunk beds when you walk into the room and are roped off. Those and the ultimate family suites. All other set ups are pullmans. As @twangster indicated, you are at your own peril if this doesn't work out. I second what I said before - try to time your sailing with the kids sail free promotion and book the cabin you need at a price you will be happy with.

Double check that this is still the case 1) with a guarantee booking and 2) if the ship has already reached capacity. I would think if the ship is full, it's full and you would be out of luck.

Good to know. Fingers crossed we have a similar experience. Thanks for sharing.

I think the bottomline is - you're simply not going to "know" without trying. By consensus, you can see that many of us would not be willing to take the chance. If you are ok in doing so then go ahead and book it and hope for the best. You can always keep checking Royal's website to see if you are able to make a booking for 5 at a price you are happy with. Keep in mind most ships are sailing at full capacity so not much chance you will be able to switch cabins closer to your sailing date.

Us too- we are on anthem next week and only spectra's has been available to book

As many have stated, points are assigned to the names on the reservations. Make sure they have crown and anchor numbers so they can start tracking their points if they haven't done that already.

Lovetocruise2002 reacted to a post in a topic: Finding Harmony on Harmony??? HM 3/11/2023 – 3/18/2023

This is wonderful. We will look forward to following along. Have the best time!

That's ok, thanks again for the heads up on the WWRY.

I can appreciate what you are saying - when we travelled when our 3 kids were little, figuring out the right configuration was so important. One time on Oasis, we booked a balcony that showed an allotment for 5 but there was physically no where to put the play pen. Just my opinion but I would contact Royal again. The cabin you are referencing only sleeps 4 which means the lifeboat set up will count 4 in your cabin. Do you have a reservation that shows 4 people and another reservation showing 1 (and all showing the same reservation number). I just don't want you to have any issues when you board.

Yikes, that's not good! We were on Anthem last March and the option to book was only available once on board but at least that allowed for things to be organized. We are sailing her again in a week and only Spectra's Cabaret has been available. Thanks for the warning so we know what to expect. Did times open onboard for ifly and northstar?

Very few rooms have actual bunk beds but some do have beds that drop down from the ceiling and over the beds below. Without an actual tour of the room (you can google videos of rooms from Jewel of the Seas) I don't think you will be able to figure this out. Even if they drop down, if the room doesn't allow for 5 I'm not sure you are getting accurate advice that you can simply add a 5th passenger. The safest thing you can do is book a room for 5...if you're kids are all little perhaps you can time this with the kids sail free promotion and 2 of your kids would only have to pay taxes and fees. Otherwise, you may want to consider one cabin for 3 and one cabin for 2 (one adult in each room). There is far too much risk in "hoping" to get the room you want and being able to add a 5th person - the gamble you are taking in not locking in a cabin and price now could result in a re price later and you will find you end up paying more.