 Posts

166

Joined

Last visited
Recent Profile Visitors
The recent visitors block is disabled and is not being shown to other users.
recogneyes's Achievements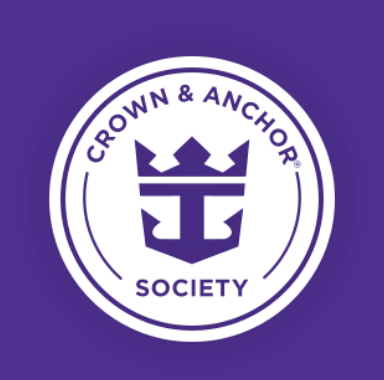 Diamond Plus (6/7)
136
Reputation
We spent an amazing day at Maya Chan a few weeks ago. We were in a large van with approx 10 people going but then just a taxi for the 4 of us upon returning to the port. We tipped the driver in both directions. You will have a lovely day at the resort - the staff are incredible!!

Yes, the beach beds are a canopy design so lots of shade. There are so many loungers on the beach and umbrellas are everywhere. I don't think you would have any issue finding shade from what I recall

We were just on Symphony - no other ships in port. Lots of empty chairs to choose from and if you get off the ship early you will have choice of which section of the island you want to set as your base. If you plan to do the waterpark, then chill island is nice and close. For some activities, breezy bay might be the better choice. Beach beds just offer a little more comfort so have to decide if you feel that is worth it.

I think it is totally worth it - if you can get it at $149 and no more than $199. They do "limit" you to 4 wristbands but I don't think they would give you too much trouble about having a young child there. Likely you won't all be there at the same time as there is so much to do on the island. I would especially book if there is more than one ship docked the day you visit as that just saves you having to look for chairs.

We've rented beach beds at chill island and breezy bay and chill island is closest. It's nice and quiet ...so... you can enjoy the activities at the water park and then walk over to your comfy beach bed and relax. If you want to have activities nearby then breezy bay has more going on and is still a comfortable walk to the water park.

Keep checking your app - we had 11:00am boarding and closer to sail date 10:30am was available so we changed to that. Every half hour is one step closer to actually getting on the ship.

Thank you so much for sharing. We are on Symphony next week as well. Enjoy your cruise!

That is misleading and different from what we experienced in our three cruises this year. Each time we either received an offer in our room upon checkin in and/or departure and nowhere did it indicate it needed to be booked while onboard. Some did require booking within a short timeframe but not before leaving the ship. I will verify that next week when we board Symphony. If you've earned the offer, you shouldn't lose it for not booking while onboard IMO. Thank you for sharing.

We've enjoyed having the shareholder's credit applied to some of our cruises. I have been advised by the shareholder dept that complimentary sailings / casino sailings are not eligible for the credit but I'm wondering if anyone has had any success when paying to upgrade a casino offer. Does paying to upgrade now change this from a complimentary sailing and thus allowing for the credit to be applied?

The cost to rent the day beds covers for yourself plus 3 others. If you were travelling solo, the bed would just be assigned to you. You get to decide who, if any, joins you for the day. Upon check-in, you and those in your party will be given a wristband and assigned your bed. Your name will then be written on a little board at the side of your bed. This way, you can come and go from that area and enjoy other spots on the island. You will absolutely love having the daybed - they are so comfy. Enjoy!

Divelizard reacted to a post in a topic: can anyone explain what 2022 CLUB ROYALE TIER BENEFIT (22TIER) is?

We've sailed on Navigator twice - once before she was amped and then again this past February. While she's smaller than Freedom we didn't really notice much difference. So much nicer now with the amplification. Playmakers was great and we really enjoyed Hooked seafood. I'm sure you will have a wonderful time!

Vaccination has been required since RCCL ships started back in service ... along with a negative test in order to board.

While it certainly is odd that RCCL reps would share current capacity numbers, it is even more odd that they would commit to capacity of cruises weeks or months out. Even if a sailing was at 50% as of today, the coming weeks could see that changing drastically as closer to sailing bookings are made. We've sailed three times this year and had no idea how many passengers were sailing until we got to the pier to board. The RCCL website makes no mention of capping capacity and the news (and this wonderful blog) is full of stories of demand for bookings and high percentage capacity sailings. Depending on when you booked, you might be able to cancel under Royal's Cruise With Confidence program. On a positive note, in our experience Royal has been doing a wonderful job of providing a safe and enjoyable environment. Good luck with your decision.

WAAAYTOOO reacted to a post in a topic: can anyone explain what 2022 CLUB ROYALE TIER BENEFIT (22TIER) is?

Oh that's good to know....thank you for sharing. When I called to inquire I was told absolutely no holidays but I guess it doesn't hurt to ask once you have a specific sailing date in mind.