 Posts

49

Joined

Last visited
Recent Profile Visitors
The recent visitors block is disabled and is not being shown to other users.
MG728's Achievements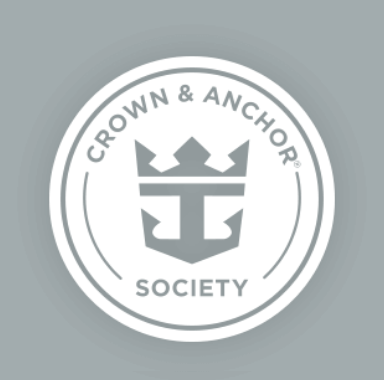 Platinum (3/7)
17
Reputation
Yup; it's funny because I have never liked to use a travel agent for my other trips; I enjoy doing the booking. Except when it has come to cruises; I have always used an agent for that and will continue to do so!

Hi All, I'm updating my post- it took me days to get through to an agent. I had booked through Costco travel and called them first. I never complained about the uber long wait or my multiple calls and just asked nicely. I was fully prepared to possibly pay $100 per person and a rate increase if necessary.He did not charge me any fees and changed my reservation, and to make it even sweeter, the price of my rooms had gone down! I hope anyone else in this situation has the same results.

Hi, Just wondering from those who have already cruised. Can you show the QR code from CVS stating covid vax dates as proof of vaccination or do you need the actual little white card? I have both, but was thinking I'd keep my card put away if possible...

I booked this in early May, I'm not sure if it will meet the cut off date or not for the new FCC. There are 5 of us. It was my booking error, I'm not trying to negate any policies- just hoping to lose as little as possible and change my booking.

Thank! I appreciate the tips!

Thanks! I was hoping there would be an answer with something like this! Yes I definitely plan to call today and get it changed!

Hello, I booked 2 staterooms with a nonrefundable deposit for July 2023. I unfortunately can't go (figures!). I don't want a refund, but does anyone know if it possible to change this to another date ship and lose less money?

Thanks everyone! Yea I think we will pass, they usually prefer lemonade or ice tea anyways, so glad we can save on this!

Hi All, My kids aren't fans of soda, but just wondering what beverages are included and available for them to drink if I don't purchase the soda package for them? (we have never cruised on RC before)

Hello, We are cruising out of Rome, all vaccinated and boosted so we need antigen tests 2 days before boarding. Does anyone know if the "Rapid Test & Trace USA" observed testing service is accepted by Royal Caribbean? I know about the emed tests and we have those too, but instead of buying a second set, it would be cheaper to use the Rapid Test & Trace observed service with unopened tests I already own. Just wondering if anyone has experience with this.

Thanks so much! This is super helpful!!

Ok thank you! It was from the TA so I'm sure that is why I'm not seeing it!

Good Morning! Is there any where I can see my onboard credit balance in the app or cruise planner before boarding? Tia!

Ahh I see. I appreciate your help in any way- didn't mean to not come across that way before. (I just thought I wasn't being clear). Time zones make everything confusing!! Thank you. It seems like later today it will open up!

Thank you @drjohn4 that would make sense if the app is converting it to EST automatically for me(and the actual check in would be May 26). Maybe 6pm today will work?