 Posts

19

Joined

Last visited
Recent Profile Visitors
The recent visitors block is disabled and is not being shown to other users.
MG728's Achievements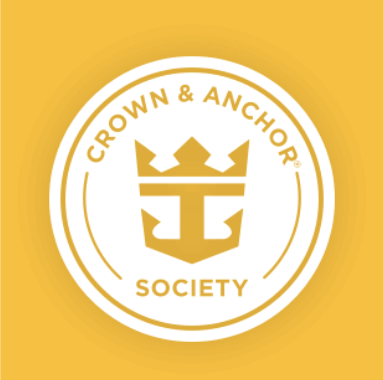 Gold (2/7)
5
Reputation
Hello! I was wondering if traditionally RC's Black Friday deals in the cruise planner come out actually on Black Friday or a few days before? This is our first RC cruise so I'm not used to how it works. Hoping we can return and rebuy some of the stuff in our cruise planner at better prices. Thanks for your time!

Ok thank you! Are most people able to get the time they prefer? I'd like to set up the transfer ahead of time if I can.

When do people usually find out their assigned boarding time? (Like how much before the cruise) I'm trying to set up my transfers but hearing they strictly adhered to those times now, I don't want to choose a time too early since we are travelling with our kids.

Does RC usually offer pre/post cruise excursions? (Like before embarks and on debark day?) and if so are these usually found in the cruise planner? There are none listed for my cruise but I was hoping some would eventually pop in!

Hello! Does anyone know if Royal Caribbean (Odyssey) docks at the new port or old port in Mykonos and if it's a tender port? I can't find this info anywhere in my confirmation. Thanks!

Hello! Does anyone know if Royal Caribbean (Odyssey) docks at the new port or old port in Mykonos and if it's a tender port? I can't find this info anywhere in my confirmation. Thanks!

Hi All, We are new to Royal and had originally purchased the Key for our cruise but with the new changes opted to cancel(we never get room service!). I'm wondering in general is it a better deal to add Voom for 4 devices then separate drink packages OR add the soda & stream package for each kid and then the deluxe beverage and stream for my husband and I. It seemed like the price per device went down if you add 4, but the math is breaking my brain.

We are new to RC and wondering if they ever offer any type of debark excursion that ends with a drop off at the airport to city center. (in Rome specifically) Our cruise is in July and has some excursions posted, but not many(and none at debarkation) - I wasn't sure if this is how it always is or if its due to covid...

Just wondering about the Cafe Select Coffee Card- I would only want to use this to get large ice coffees. Does anyone know if that equals 1 punch? (It doesn't need to have a shot of espresso). We loved our ice coffees so it may be worth this if it allows me to skip Starbucks…

Nope it's not 5 adults… not even 3 adults. We have cruise before this way in smaller rooms. Just not on RC. Everyone's level of comfort may be different. Thanks everyone for your help!

I'm wondering if anyone has experience with this. If I book a spacious oceanview room, on Rhapsody for example, that is designated at 5+ occupants, can I book for 4 online, then call and have the 5th person added to my room? Since the website will only allow me to book for 4 people per room.. I'm aware the price will increase with adding the 5th, I just want to make sure it's doable. Thanks!

Just wondering for those that did it in the past- did you buy your kids the UDP for it too? My husband and I have it. We plan to eat some meals at specialty with our kids but not most(they love the buffet and like to go to kids club after) so I didnt want to prepay for the UDP for them. I'm assuming we can still take them if we choose and just pay for them ala cart @$10 each? And guessing we would still need to make a reservation for 5 when we did this, rather than 2 and just show up with kids? It's our first cruise on Royal so very new to us!

Thank you- this is a super helpful explanation. I think the choosing a time in the cruise planner for the UDP was really what was confusing me and you explained it perfectly.

Thank you! Our only other cruise was on NCL and we didn't really deal with dining times so this is our first time. That is great to know because I'm sure we will probably eat in the MDR at least once. We have 3 kids and like to do a "family" dinner too. My kids love the buffet and on other nights we take them there then they love to go to the kids club club and my husband and I have a date night at a specialty.

Thanks for your help!!We aren't sailing until next summer, so maybe we will be able to prebook later on. Can't wait to be on the Odyssey as it looks amazing!