 Posts

59

Joined

Last visited
Recent Profile Visitors
The recent visitors block is disabled and is not being shown to other users.
MG728's Achievements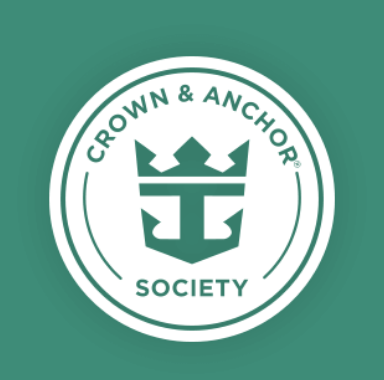 Emerald (4/7)
19
Reputation
It's my first time not doing My Time dining. We have 1st seating in the MDR. Just wondering- if you accidentally miss the seating time, are you able to show up and hope to be seated whenever? Or do you try to go to the 2nd seating and see if there's space for your party? Or is it neither of these and you just have to eat at WJ or another option. we don't plan to miss our seating at all but we do have 1 late excursion that will be cutting it close, so just trying to have a back up plan in place… thanks!

We were getting the internet anyways so it's a no brainer for us.

Thanks- I have what's app and use it. My kids don't so it may be worth teaching them how to use it before we go!

We have iPhones so this shouldn't be an issue. Thank you though!

Oh thank you so much! I'm so glad I asked because they will definitely be more comfortable using iMessages!!

Happy 4th of July! I want to be able to text with my young teens while on ship. We all have the internet package. I'm assuming I need to download the app to their phones before we board- for people that have done this- do I need to create an account for each of them (and will I be able to create it since they are minors). We are on Odyssey if that makes a difference. Thanks!!

Thanks for this great advice! Soooo helpful!

And now that I think of it we actually have a $50 dining credit per room. But guessing we will have to use this towards something else if we book through the cruise planner… which is fine as I said since this is a priority meal.

Thanks! This is very helpful! This is a priority for us since often my young teens want to be on their own at the buffet for dinner and we prefer family meals! If I go ahead and purchase the 5 together now, is it difficult to then be refunded for the 2 (my husband and I under UDP). Sorry to bug you with a follow up question!

My question is 2 part if anyone can help: 1- My husband & I have the UDL- how does it apply to the Teppanyaki (I'm guessing just an additional upcharge? But unsure how it works… 2- We want to take out 3 kids(13,12&8) to Teppanyaki as the love it. They do not have the UDL. Is it more economical to buy them Teppanyaki through the cruise planner? Then could I change the reservation so the 5 of us can dine together when we board?

Yup; it's funny because I have never liked to use a travel agent for my other trips; I enjoy doing the booking. Except when it has come to cruises; I have always used an agent for that and will continue to do so!

Hi All, I'm updating my post- it took me days to get through to an agent. I had booked through Costco travel and called them first. I never complained about the uber long wait or my multiple calls and just asked nicely. I was fully prepared to possibly pay $100 per person and a rate increase if necessary.He did not charge me any fees and changed my reservation, and to make it even sweeter, the price of my rooms had gone down! I hope anyone else in this situation has the same results.

Hi, Just wondering from those who have already cruised. Can you show the QR code from CVS stating covid vax dates as proof of vaccination or do you need the actual little white card? I have both, but was thinking I'd keep my card put away if possible...

I booked this in early May, I'm not sure if it will meet the cut off date or not for the new FCC. There are 5 of us. It was my booking error, I'm not trying to negate any policies- just hoping to lose as little as possible and change my booking.

Thank! I appreciate the tips!