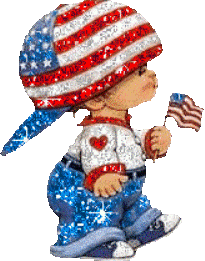 Posts

46

Joined

Last visited
Everything posted by Scooter6251
That rule has been affect since July when cruising first re-started. I'm sorry someone in your group did not review all the protocols before booking. I'm guessing that as soon as they begin requiring kids to vaccinated, this requirement will be eliminated for kids 5 and older. Under 5, know knows.

If you sail on Sunday, test must be taken Friday or Saturday. Any time of day is OK

Glad you could get 6 packs. They are out of them now, only 2 or 3, and, fo course, more expensive.

If I may ask, what was the expiration date on your test ?

Wow, how underwhelming ! Stop the testing, stop the masks, do something the folks who keep you in business would love and appreciate. Maybe I'll buy a car warranty instead.

Go ahead. We'll never tell on you

And that 'nothing burger', Lelepa, would benefit very few folks, none sailing from the US. I love smokeybandits idea: "No more masking or pre cruise testing" and also add in the lobster plan.

Good to hear. We are 32 days out today, so maybe ours will show up Friday or Saturday. Happy sailing

Apparently the CDC's ego is larger than the "Wonder of the Seas" or anything else.

I print some selected pages, but mainly just save it in the Document file

When have Cruise Documents become available recently? Our cruise is 36 days from now. Just curious.

I assume eventually EMed will have newer kits with expiration dates well beyond those being shipped now. We have a Nov 2021 and a Mar 2022 cruise so I would like the purchase of the 6 kit pack to cover both cruises. It seems right now, that can't be done.

Just add their address on their emails to your contacts and all will go to your inbox. They send most from @rccl.com but occasionally they come from another sender.

I just did my re-check in for Nov 14. Everything stayed the same, including my 1 pm time. However, I was able to change the check in time to 12 pm. Very pleased with that. All seems to be fine.

At this time it seems as if the new port testing is just a "last resort" in case your earlier attempts didn't work for some reason.

I agree. Primary testing is a drug store chain, first backup is another drug store chain, and the second backup is the home test.

Good for you, smokey. I thought I was the only one using that sneaky technique.

So a regular OV stateroom and balcony have a total of 244 sq ft. A spacious OV stateroom has a total of 245 sq ft. From the difference in price that I've seen, that is a very expensive 1 square foot of space

Not very well thought out. Final payment for my Nov 14, 2021, cruise was mid-August. Payment for my Mar 6, 2022, cruise is first of December. Cruises in early 2022 should be included.

Also, the Sunset Bar & Grill is a fun place for a drink or lunch, right on the beach near the runway.

What's the plan for Harmony's test cruise? Will it be required?

A test cruise would result in cancelation of it's first cruise (I'm booked on it) or two. Oh well, what's another canceled cruise or four.

Since Harmony is in Europe until it arrives in Florida the day of it's first cruise from the US, how does it get CDC approval for sailing from Florida?