 Posts

13

Joined

Last visited
Recent Profile Visitors
The recent visitors block is disabled and is not being shown to other users.
SC2020's Achievements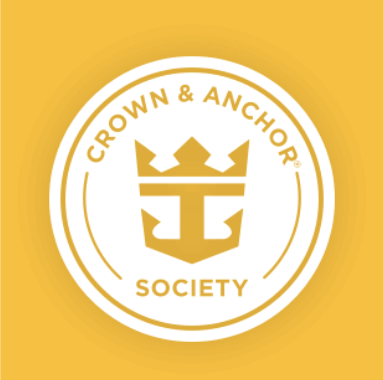 Gold (2/7)
2
Reputation
There's some on the Independence of the Seas from Fort Lauderdale. I keep going back and forth on if I should book it lol

One of my friends did something similar last year. Apparently went to Disney Springs the night before and stayed at a hotel that was at Disney World but not a Disney hotel. I don't know if you're driving or flying, but they just drove to PC and parked at the terminal. From what I can tell, there weren't any issues

Going off that ... We (2 adults) have been going a lot of research for different cruises over the last few months to sail (and keep going back and forth on what to do lol), and are now looking into a 5 night on the Independence OTS in July. It sounds like it's the same itinerary as this one — Labadee and CoCo Cay. Anyway, we want a lazy beach day at CoCo Cay for sure, but might want to do something more adventurous at Labadee. Any recommendations? Nothing is set in stone, but we are just wanting to get an idea of what to do, as I didn't think Royal Caribbean's website was very good.

So with a cash account, they lock your account once spend up to that threshold? And is it 500 for every cruise or would it be less for a shorter trip (5 nights, for example)

I know that cruising in mid-August is prime hurricane season in the Caribbean. What has anyone's experience been with cruising during this time of year? I live in the southern US so I am very familiar with hurricanes. Since they are very unpredictable, is it worth sailing that time of year?

Harmony rate is a little bit out of our budget, and the 5 night works better with work schedules. I'm leaning more towards flying since I'm not big on spending 9 hours in a car driving after a cruise. PC surely would be more convenient, but the prices for HOS are too high for us.

If I had the unlimited alcohol package, I'm not sure if I would want to see the damage!

We were looking at a 7 night Harmony of the Seas cruise out of PC, but after doing more research, it would be cheaper to do a 5 night Independence of the Seas cruise out of Ft. Lauderdale, even with a flight. My question is that because Ft. Laud. is 8.5 hours away, is that worth the drive? Or is the added expense of flying worth it more for the convenience? Would probably use American as that's what we have used for trips in the past.

My last cruise was on the Norwegian Breakaway, but I did the exact same thing. After the muster drill, I put my phone into airplane mode. I purchased one of the Wifi plans and it worked fine. Just be sure to first do Airplane mode and then turn Wifi back on. If you have iMessage you can still send texts over Wifi. If you don't, then Facebook Messanger will work just fine. iMessage/Facebook messages didn't eat up a whole lot of my Wifi plan. If you're in port, you can always find a coffee shop or something that will have Wifi. In Bermuda, we found one near the cruise port at the recommendation of one of the crew members.

Mariner saves a lot of money but the more research I'm doing, the more the Allure itinerary is becoming too enticing to pass up. Plus when looking at the other options for Allure, they don't do this itinerary that often. I could always do the Mariner's 4 night Bahamas any other time. But I have to admit I am sometimes kind of cheap lol any tips on saving money/budgeting for a trip like that? I am thinking about going with an interior room since the ship is half the reason for going

Mariner is much cheaper but the Allure + going to Labadee, Falmouth and CoCo Cay over just Nassau and CoCo Cay is tempting. I went to Nassau on the Disney Wonder a few years back and not in any hurry to go back. And I will be driving about 6 or so hours to Port Canaveral.

We're from South Carolina too! So it would probably be about the same time as from Charleston. I considered looking at a cruise out of Ft. Lauderdale or Miami, but that's a very long drive and a flight is out of the budget.

Hello! I am looking at taking a Royal Caribbean cruise in 2021. It'll be my third cruise (Disney and Norwegian previously) but first on RC. I am torn between a 4 night Bahamas on Mariner of the Seas, 4 night Bahamas (2 stops at Coco Cay) on Mariner of the Seas and 6 night Eastern Caribbean/Perfect Day on Allure of the Seas. I'm new to Royal Caribbean so I have a few questions. 1. How do Coco Cay compare to Castaway Cay on Disney? 2. Is it worth giving up a sea day for an extra day there? 3. Would I feel overwhelmed by the Allure if this is my first RC cruise? 4. What are your favorite/least favorite things about those ships and itineraries? In the early planning stages, but would appreciate some feedback from those with experience!