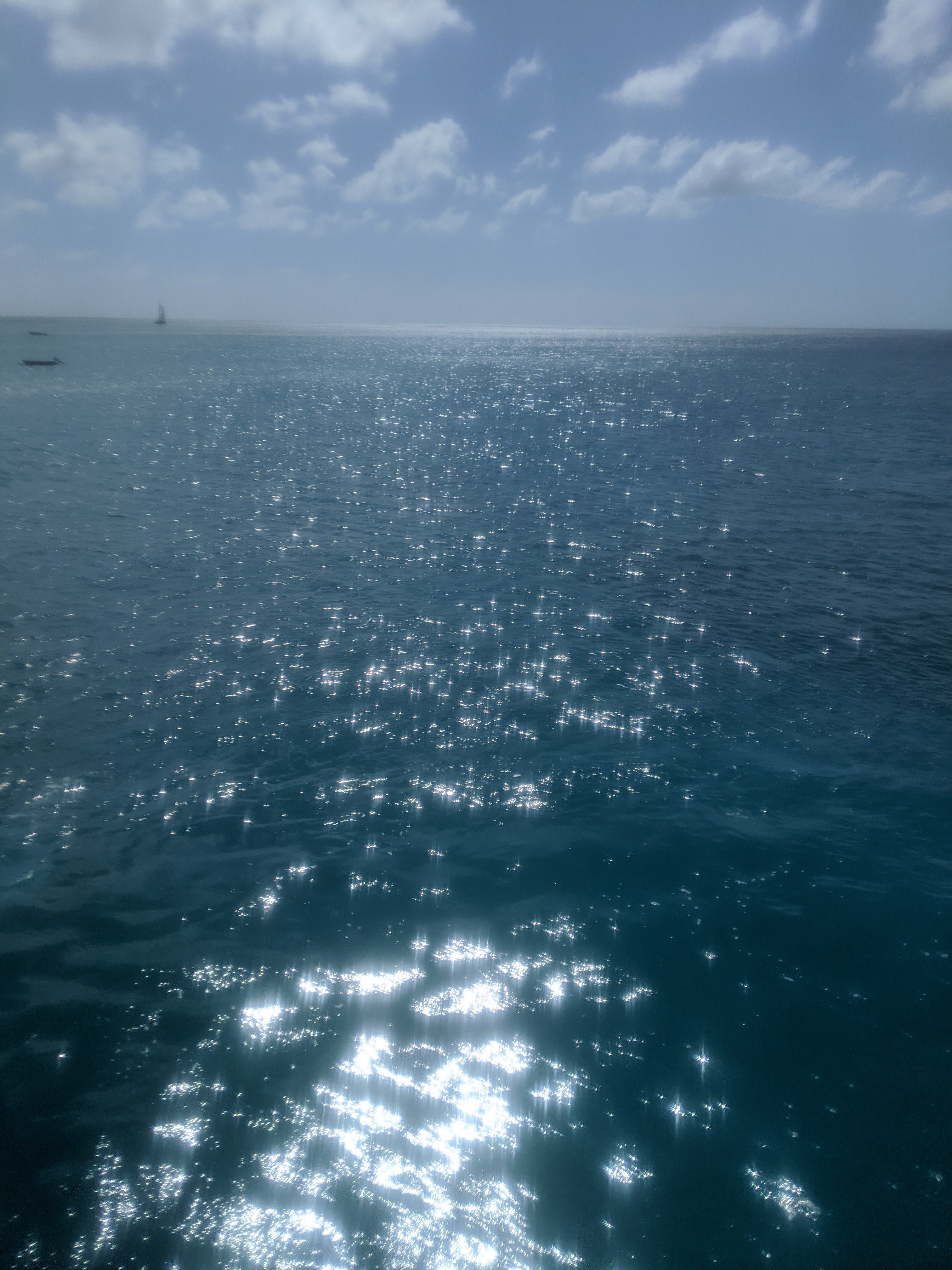 Posts

87

Joined

Last visited
Everything posted by Shay
This is the appointment my friend made at Walgreens and she wasn't sure because the staff there told her it wouldn't be accepted for travel.

Thanks for sharing that. I came to the group to post this and ask if it was acceptable.

GM, Yes, we are all checked in for am 11am arrival. I hope the weather is nice and the checkin process moves quickly.

Thanks everyone for responding! I already purchased the teens a Voom and refreshment pkg. They are 15 and 16 so my hubby and I can enjoy the suite lounge (and maybe CK) without them. We always tip our stateroom attendants a lil extra for great service (which we usually get), but I didn't think about them missing out on standard gratuities when more ppl are added. Is there anything else I should be mindful of? I really just liked the idea of us all being in one room. However, the costs for all 2BD suites were too expensive when we booked.

Hello, I have two cabins booked a Jr Suite (adults) and CP Balcony (2 teens). If my Jr Suite bid wins a Royal Up for a 2 bd grand suite. Can my entire family spend our sailing in the 2 BD suite? Will anyone notice that "extra people " are in the room? Also, what will happen to my CP Balcony? I know we can't cancel it, but is it ok if we leave it empty? Thanks

@Lexster can you share information about the bus line from the port to Cocoa Beach

I hope so, I have not gotten my FCCs and I need to use them on my July cruise for my niece and nephew.

Hi, Have any of you used the Pullman bed in the Jr suite on oasis? If so, do you have pictures of the set up? I'll have 2 teens of opposite sex, and they'll each need their own bed. Also, do you have pictures of what the sofa bed looks like when it is made up for sleeping? TIA

We're sailing- Family of four. First time on Oasis. I'm contemplating whether or not I should get the 3 nite dining package.

Thanks, I did not know this.

I really need a bigger shower and I want access to costal kitchen for dinner.

Sorry I meant overall. The guarantee is $1642 and the jr suite is $1836.

I'm thinking about booking a guaranteed suite on the Oasis for 2 adults and 2 teens. There is about a $1k price difference between the guarantee and Jr. suite. I'm not (too) worried about the room location, but I'm wondering about the odds of getting a grand suite or better. What's your experience with this?

Hey, just booked this sailing. It'll be my aunts first cruise. Did they shorten this one to 6 nights?

I'll try to load money at the casino. Thanks

Update Hubby and I had a great time with Bernard's Tours today. Thanks so much for this recommendation .

Hi, Is there a way to get cash on Anthem without using the ATM (avoiding the fee)?

Hi, We just joined. This blog has been invaluable to us as semi-newbie cruisers . Thanks for all the great information.

Jason, That's amazing . I'll be on Anthem Feb 11.... I think Brian and I got the last two Owner Suites today lol.

Hi Brian, I was upgraded to an owners suite today as well . I'm super excited.

Has anyone experienced the Ocean World Day Pass excursion in Puerto Plata? If so, how was it?

How far are the water taxis from the port? Is it a short walk?

To add on to this question, is it a far walk from the port to get a water taxi?

Just confirming- JR meals are included in the UDP?