 Posts

18

Joined

Last visited
Recent Profile Visitors
The recent visitors block is disabled and is not being shown to other users.
xchellz's Achievements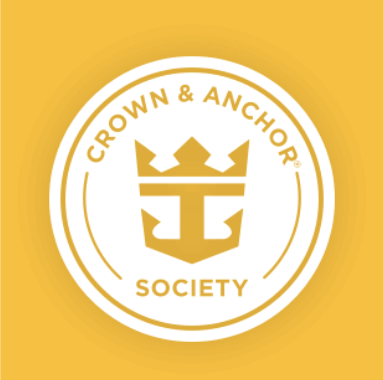 Gold (2/7)
4
Reputation
This was extremely helpful. Thank you so much!

Oh wow, that changes everything. I genuinely thought I needed it in combination with my ID and seapass card to get back on to the ship.

What do you mean by "don't take passports to fancy excursions?" I thought we needed it every time we got off the ship. For example, when I go parasailing and zip lining, I feel as though I need my backpack but cannot have it while I'm doing the actual activities.

I am doing things like parasailing in haiti, zip lining in jamaica and a ruin tour in mexico. what do i do with my stuff while i'm doing these things? I plan to bring a backpack with a change of clothes and other essentials but i'm not sure what i do with it. any help would be appreciated as this will be my first time ? Also if you have done any of these specific excursions, what did you do?

I am considering looking in to the 3-night dining package and will be on Oasis. $99 seems good for that.

Thank you all! I decided to book a tour with RC!

Oasis on the 15th! First timer!!

Has anyone been to this site but not through a RCCL excursion? We are in Cozumel from 8am-7pm and want to find the best way to do Tulum!

There is a good deal but the only down side is it doesn't include Izumi which my boyfriend so badly wants to do.

Hey everyone! This is my boyfriend and I's first time on RCCL and his first time cruise. We have my time dining but still want to eat at a nice place once or twice. Do we need to make these reservations in advance or can we walk in? For example, we want to try to Izumi Hibachi experience but want to make sure we aren't turned away. Also what places or dining experiences are a must to you? TIA!

Thanks! I had no idea. I am missing the perks already but still looking forward to my view.

Their CM didn't change anything for me lol same prices, different name.

I am wondering the same... I dont want to bite the bullet yet with the BOGO 50% off because it's been that forever....

No change in my deluxe beverage package ? Disappointed isnt the word... I cruise in 2 weeks, does anyone know if they do cyber monday deals?

I keep seeing the same thing. Maybe they aren't discounting the deluxe drink package because it's been BOGO 50% at $52 a day forever.