 Posts

37

Joined

Last visited
Recent Profile Visitors
The recent visitors block is disabled and is not being shown to other users.
ajmp5's Achievements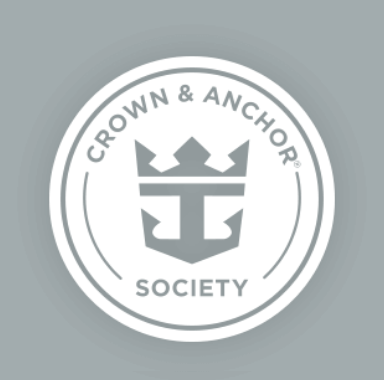 Platinum (3/7)
11
Reputation
Thanks so much! We are on board right and that's what I figured. Smart minds thing alike ?

Matt thanks for all the advice. Currently on Symphony for my honeymoon. Will let you know how the cupcakes work out!

I know this is subjective but I was wondering what people usually tip when eating at a specialty dinning restaurant and you have the UDP? Wife and I have the UDP and are on our honeymoon asking what's the norm really as first time cruisers with RCL.

I tried searching but wanted to know people's preference on the massages on board. I was thinking of getting the stone massage since I've never done that before. Also is the 25 min difference between 75 and 50 min massage worth it? Like yolo book it worth it? Trying to make final determinations before cruising next weekend so any help is welcome! Also, wife and I will probably get massages but not the couple's so we don't have to compromise on type. Thanks in advance you wonderful people!

I thought of this too and may do this in a future sailing. My concern is that for our upcoming sailing my wife and I picked the room and wouldn't want to be in a lower floor etc. But will be #yoloroyalbid at s future date.

How can you check about aqua suiet and the like?

Chicken sammich with mozzi sticks as per Matt's recommendations.

Yeah last I saw it's one stop which I thought it was weird that they posted the two day stop as none has been announced!

So I log in to my cruise planner to check out the new deals and see if I need to rebook anything and notice something fishy when it comes to the Perfect Day. Notice the second screenshot, mind you we only have one stop there. . . Any ideas? The interns back at it again?

I get some weird error when trying to access but was able to vis Incognito Mode so thanks for that tip.

Thanks all for the insight and confirmations.

Thanks but the link doesn't work for me :(. I tried and even did a Google search and nothing.

What is everyone's ideology regarding carrying foreign currency for excursion tips and or market purchases? I'll be going on Western Caribbean cruise and want to know if I should carry Pesos or not. Thanks again!

Ah thanks will have to check with my MEI TA on this. But only thing cupcake related I've seen is the decorating class. Also, we'll be doing the sushi class thanks to your recommendation. We are excited to cruise next month.