 Posts

10

Joined

Last visited
Meloncollie01's Achievements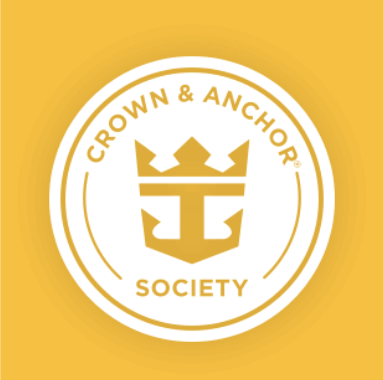 Gold (2/7)
7
Reputation
Just make sure he has some "tall" shoes on that day and/or his hair is extra "poofy".

We uploaded our "mugshots" for our cruise on Harmony last August. I did not have to retake my picture, but my wife had to retake her picture because her hair looked "a little different". I think there is some discretion by whomever is checking you in and how much of a stickler they want to be.

Oasis did just complete it's big $100+ million refresh late last year, so it would be a little different from the last time you were on it (assuming you didn't just sail on it in the last couple of months). We were on the Oasis before it was spruced up and we have been on the Harmony (both out of Port Canaveral). I don't know enough to talk about any of the subtle differences between the different Oasis class ships, but they all seem to be pretty awesome!

Atlantix2000 is correct. We cruised with another couple back in August on Harmony and the bed in our room was by the bathroom and the bed in their room was by the balcony. Our rooms were directly next door to one another. Our room (bed near the bathroom) was Deck 10 Room 538, not sure if that will help you at all.

First flight AND first cruise! It's going to be an exciting few days for you! Have a blast!!!

I just realized you were asking for hotel accommodations and not so much about hotel and transportation to the port...hopefully the information is helpful, but sorry for not directly answering your question.

We just got off the Harmony last week. We did the goport.com package and it worked out wonderfully. You can pick from quite a few different hotel choices when booking. As long as you don't mind riding on a bus with other people I would highly recommend this company. The ride back to the airport went smoothly as well. The cruise we did the prior year on Oasis we used Cortrans because we flew in the morning of the cruise, but I believe they have some shuttle options from hotels as well. I would use either of these companies again.

We'll be on the Harmony 8/11 as well. Thanks for the heads up about the beach chairs in Saint Maarten. If you see anyone wearing any Iowa State gear there is a good chance it will be someone in our group (4 person group, all cyclone fans). I am soooo ready for this week to be done so it is time to cruise!

I have asked Royal a couple of times about San Juan and I just keep getting the canned response "We're keeping our eye on the situation and we will email you any developments". I hope since the governor has decided to resign that the unrest will subside.

We will be on the Harmony on Aug 11th as well. This is my wife and I's 2nd cruise (1st was last year on the Oasis). I don't have a bunch of new information to give you....but I do also highly recommend the Love and Marriage show....I was laughing so hard I cried when we went. Our itinerary on the Oasis was Western Caribbean so I have no knowledge of either San Juan or Saint Maarten and of course CocoCay wasn't open last year. Just kick back and relax! There is so much or so little to do on these ships, it's all up to you! Maybe I'll see you on the ship. I'll most likely be wearing my Iowa State gear!! ?