 Posts

49

Joined

Last visited
Recent Profile Visitors
The recent visitors block is disabled and is not being shown to other users.
Harper's Achievements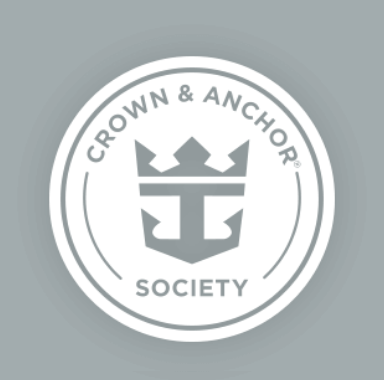 Platinum (3/7)
7
Reputation
Had Arawak Aqua Park booked for our day at Labadee. Looking At Cruise Planer today and it's not in my order history and not showing as an available excursion. Anyone else noticed this? Never got a cancellation email or anything *this was for Odyssey in Dec

Thanks all, figured knowing RC sites but gave me a scare

I have 2 upcoming cruises, 12/21 and 4/22. I've always seen them in cruise planner and in the app. Went to check today and both show 0 upcoming cruises. Is this just me or a larger glitch? Not sure if I should contact my TA

Seriously hoping so, because then you are also creating adults only dining vs kid friendly dining. I feel if they do that there may be extreme push back if they take it away as I'm sure some will want more adult only spaces

You made me curious, went to check and it's available for our Dec cruise

Honestly has forgotten all about this. Can you add after booking, or is it only at time of booking? My have to call my TA to get quotes

Booked to go on Odyssey at Christmas and we'll need to fly to FL. I'm torn on waiting for cruises to start to book airfare, vs taking faith in test cruises and just booking now. Anyone else in similar situation? I just don't want to get stuck with more airfare credit that is limiting (cheapest flights currently Delta who we never fly)

Same experience. Took quite a while but I got it done

Thank you!!! Will be calling in the morning

I have the Bank of America card and cashed out my points for OBC. Does anyone have an estimate of when I should see that in cruise planner? I recall reading something about you may have to call to get it applied for pre-purchases, but can't find the thread now.

Thanks. I saw I couldn't online. Was just curious if this was even possible before I spent the time trying to call

I got a great deal on the soda/zoom package on Black Friday and booked it for myself. Now there are price drops on the other packages and I'm thinking instead to just do the refreshment package. Can I move the soda/zoom booked for me to my daughter? Current price for zoom is $1/day less than what I paid, so makes sense to just keep that for her for the occasional soda. Or do I just book refreshment under her, and then see about switching it once on board?

Maybe we just had off experiences. I'm really thinking it had to do with being in my time dining, our waiters just didn't seem to care. It's just hard with a young kid to do the set dining times, I like the flexibility

All food was certainly luke warm, but that wasn't an issue. More the overall quality of products used. Shrimp was chewy and tiny, not cleaned very well. Salads had limp lettuce that was drowned in lettuce. Guess we'll just go with unlimited dining and see how that works.

We were on Anthem last month and I was very disappointed in the quality of the food in the MDR. We are going on Oasis this summer and I'm considering the unlimited dining package. Would the MDR on Oasis be similar to Anthem, or do the ships differ in quality?