Posts

12

Joined

Last visited
Recent Profile Visitors
The recent visitors block is disabled and is not being shown to other users.
TheRoyalOs's Achievements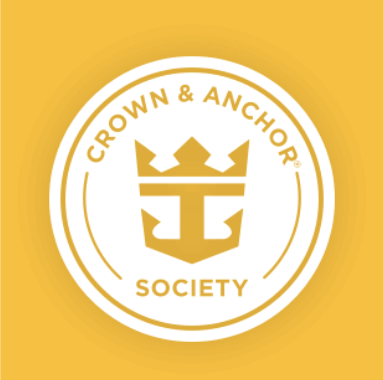 Gold (2/7)
5
Reputation
I would second the responses about driving in Boston. I work there and I don't recommend it. Ride share is likely best if they don't want to do the T. The seaport is one of the best places to hang out with all the recent changes down there. Tons of restaurants and not a far walk to the T for a short ride to the Faneuil Hall area and a bit of local flavor.

Anthem Thanksgiving sailing is down to 48.

We are driving down and staying at the Residence Inn in Elizabeth using their park and cruise option. We are taking a hired car to the port though since they don't have a shuttle to the port. Last I checked (last week), parking at the port is $22 a day.

We are celebrating my step-daughter's graduation for our upcoming cruise and she will have just turned 21. I'm wondering if she is seen with alcohol, will ship staff stop her and card her? Just wondering if I should tell her to keep her ID on her (or will her sea pass suffice?)

For our last cruise, we closed on selling our house the day before we sailed. It wasn't until that morning that we were sure we'd be closing on our new house as well that day. I figured, worst case scenario, we'd be without a house for the duration of our cruise and technically living on a cruise ship for a week. The worst part was packing up the house but leaving out cruise stuff, all while dealing with a 3 year old who was very confused.

With the announcement that the new app is now on Anthem, will RoyalIQ now go away for Anthem? We were kinda banking on using IMessage on board in November...

For anyone on Anthem recently, what were the table minimums for games in the casino? I'm mostly interested in roulette but good to know in general for any game. I'm trying to figure out how much gambling I'll do on our upcoming trip. We haven't sailed in a while. I think the minmums were $10 on our last sailing.

We are t minus 16 days until we can check in and complete our documents. (Woohoo!) But we have not heard from one person in our party about whether they've gotten their new passport yet. If they haven't, are we able to add in their number at a later date? Worst case scenario, they can use their license (and birth certificate?) and just not get off the ship, correct?

I've gone from partying 24/7 on my first cruise to now asking about the library for my upcoming one. I'm finally growing up in my middle age. How does the library work? Is it an honor system or do you scan books out with your sea pass? Same for games?

Going on the Anthem for the second time for Thanksgiving. Can anyone remind me of the general costs of the arcade games? My memory is fuzzy around this. Thanks in advance!

We are sailing Anthem for Thanksgiving and will be booking a car for 5 with Dial7 or Carmel to and from the port. I'd like to book now, but husband says wait until 30 days out. I'm afraid they won't have availability then. When is it too late to book with them?