 Posts

57

Joined

Last visited
Recent Profile Visitors
The recent visitors block is disabled and is not being shown to other users.
hsweat22's Achievements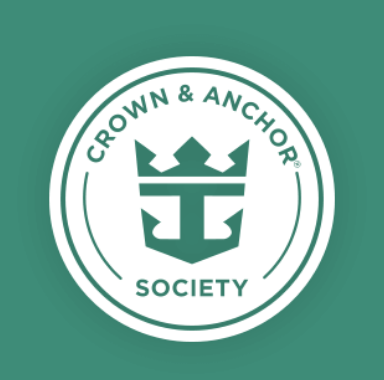 Emerald (4/7)
11
Reputation
I'm on this sailing.....was also curious about the Cayman Islands. @cruisellama where did you see that?

hsweat22 reacted to a post in a topic: New Scott, Rubio bill seeks to override CDC's cruise regulations, allow sailing soon

hsweat22 reacted to a post in a topic: Only reply in this thread when you see an Adventure of the Seas sailing to book!

hsweat22 reacted to a post in a topic: Only reply in this thread when you see an Adventure of the Seas sailing to book!

Typically yes, and I would strongly encourage it. I've done the tour on Anthem in Dec 2019 with the whole family and just myself in Sept 19 as a self guided when I was on Mariner. It is an excellent opportunity to see so much space history. My guess is that it has something to do with COVID as to why its not showing up in the planner. I would just keep checking back.

Like others have said, its a great experience. They tried to push stuff on us before and after but it wasn't to the point that it ruined the experience. If its a special occasion I would go for it! We always get one on a port day morning.

hey @CHRIS WONG, Are the crew cabins any different on Oasis? Curious how they may have changed from Mariner to Oasis.

Hey @CHRIS WONG, what does your friend do on the Navigator? sorry if I missed it in the vid!

Hey @CHRIS WONG, hope you enjoy the new ship and the challenges that arise! Cant wait to see the next vlog from your new home!

They will fly you from Orlando to Miami? Figured they would just send you via car service! Orlando is about 45-50 min from PC, Miami is like 3.5 hours from PC.

I picked the GC/Cozumel one....GC is one of my favorite ports!

finished up the vlogs yesterday. Do you plan to continue to make some new content? thought it was very interesting! I don't think ill be back on Mariner by March. I am on Anthem in December and Brilliance in March. It looks like we will both be in Nassau on the same day. If you get off the ship would be fun to meet up and grab a beer or something!

Congrats on the promotion! I just got off Mariner a couple of weeks ago. What dates will you be on her? I usually get to know the host pretty well on my recent cruises. Also, going to check out your vlog! Best of luck!

is it really?!? I didn't know that! I thought it was all Royal employees that handled the photos. I could see the print on demand only....has to be WAY less waste. I really wish they offered individual digital. Oh well!

@Clear Laker any links or pics of what you purchased for the 220v and the 110v adapter.

@Pinnacle Dreams I guess we may be able to file it under the ever so consistent Royal policies? lol. Thanks for the info!

@PatsFanBrian UGH! That's what I remembered the last time we looked into it. At that time, everything was printed and on display. I was hoping they changed to a digital option when switching over to the kiosk. Guess not! Thanks for the reply!

Bringing this thread back from the recent dead.... ...is there an option onboard to purchase single digital photos? I would prefer the digital download to a print, but don't think we will get the value of the photo package. Its been a while since we've ventured into the photo area (before they switched to the kiosk) and I cant recall if its only prints that are available for purchase onboard.