 Posts

34

Joined

Last visited
Recent Profile Visitors
The recent visitors block is disabled and is not being shown to other users.
peytonhead's Achievements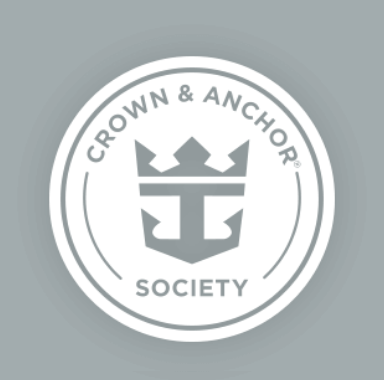 Platinum (3/7)
13
Reputation
We are around 240 days out and the only excursion available for our cruise on Odyssey of the Seas is Perfect day. Is this usual for nothing to show? I swear we have planned our excursions almost at the year mark before.

We had a 10:30a check--in time for our cruise on Allure for our April spring Break Cruise.

We have a cruise next April and the price went from $109 pp to $149 pp. Seems very expensive to go to a waterpark. We can get season passes at Carowinds for that price and go from March to December.

I would say it depends on the ship you will be on. We were on Explorer back in December and has surf and stream, sending pics and texts were none existent for our cruise. This past April we were on Allure and had surf and stream and this worked a bit better. Just remember what ever you decide to do...downloading will have a better bandwidth than uploading/sending. Anyways, I would recommend surf and stream.

We just booked a cruise for 2023 while we were on Allure. Checking prices for our Odyssey of the Seas cruise and everything has gotten expensive. Internet surf and stream is $26.99 per day vs. $14.99 per day, soda package $6.49 pp per day vs. $13.99 pp per day and the water slides at Coco Cay is a $109 pp for the day (seems super expensive for water slides). Anyone else experiencing higher prices for cruises next year?

Curious about the outcome of your inquiry?

Just got off Allure from a cruise last week. Prior to the cruise we did a RoyalUp bid and were notified of this a day or so before we left. Our travel party consisted of 2 adults and 2 kids (12 year old boy and girl). We were upgraded from a standard ocean view balcony room (assuming it was for 4 people) to a ocean view large balcony. Upon arrival to our room, we had found that the room was not intended for 4 people but 3 people. Keep in mind, the children are 12 and are not related and sleeping on a sofa bed together is not reasonable. Went to customer service to let them know of the issue. They were able to give us adjoining rooms for the RoyalUp screw up. So we had two ocean view balcony rooms for our trip and worked out great. Based on the outstanding service is why we are now Loyal to Royal because of them fixing our issue without any additional out of pocket costs. They went above and beyond. My wife was hoping for an upgrade to a suite but this adjoining rooms sufficed for us! One thing I want to do is call the folks in RoyalUp and make them aware of the screw that was caused. Is there a certain group to call at RC (main line, customer retention)?

6 Night Western Caribbean & Perfect DayLEAVING FROM Fort Lauderdale, Florida ONBOARD Odyssey of the Seas DAY PORT 1 Fort Lauderdale, Florida Departs at 5:00 PM 2 Perfect Day at CocoCay, Bahamas From 7:00 AM - 4:00 PM 3 Cruising Day at sea 4 George Town, Grand Cayman Tendered from 9:30 AM - 6:00 PM 5 Falmouth, Jamaica From 7:00 AM - 4:00 PM 6 Cruising Day at sea 7 Fort Lauderdale, Florida Arrives at 6:15 AM

Hello all. We had purchased the eMed test kits for our cruise next week. Question...one of our travel companions is a friend of our sons. I was able to add her to our profile with NAVICA. Has anyone had a test under their profile for a non-family member? Her parents will be here when we do the testing? Will her parents need to create an account for her and will they be able to use the test we bought already or does she just need to go get one from Walgreens or somewhere?

Read an interesting article about adding a surcharge for fuel due to high fuel prices: https://www.yahoo.com/finance/m/8c40c98a-bc56-33e0-9451-fb6c68ac8310/royal-caribbean-carnival-.html Article doesn't show what the fee is for RC and the contract doesn't. Has any one had a fuel surcharge applied recently or previously? Can RC add a fee to a cruise that is fully paid for and also under 30 days?

Thanks for finding this. I appreciate it.

Afternoon everyone. RC has not responded yet to my inquiry. We have a minor child (12) that is a friend of our sons who is going on a cruise with us. If anyone has done this recently, what type of document/letter would we need for travel authorization and did it need to be notarized? I have been told that all we need was just a signed letter but now I have conflicting info from a travel agent saying a document needs to be notarized. Thanks for your feedback!

Only thing we have left for our April cruise for check-in is the security pictures. The time we selected has been saved and no issues (fingers crossed) yet.

How did you accomplish this? RC is adamant that they won't double our points. I have emailed and also called in. Seems they are picking and choosing to do this for.

We were on Explorer from 12/26 to 1/2 and we stopped at all scheduled ports. Only change we had was when we went to drop crew off at the sick ship off the coast of St. Maarten.