Posts

167

Joined

Last visited

Days Won

2
Profile Information
Location
Interests

Cooking, hockey, baseball, Tau Kappa Epsilon, and of course Cruising!
Recent Profile Visitors
The recent visitors block is disabled and is not being shown to other users.
betatke1480's Achievements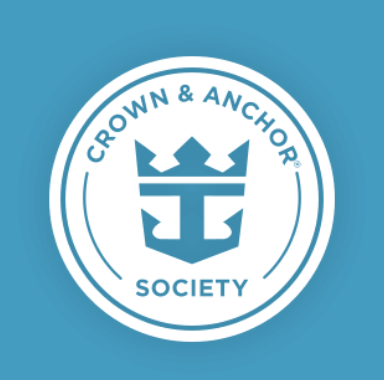 Diamond (5/7)
529
Reputation
LMort98 reacted to a post in a topic: "Follow That Star...Our Journey Back to Oasis" - Star Class - 3/15/2020-3/22/2020

Yes she was big enough. I think the height needed was either 42" or 44" and she was above that. Unfortunately she was too short for the waterslides. She wasn't scared at all. We did it 3 or 4 times, and she would have done it more if we'd have had more time.

betatke1480 reacted to a post in a topic: When in Nassau, during the day, is it safe to walk from the port to...

We did the sunset cruise in Aruba and it was amazing. I believe it had been booked through RC, but it was on the Freedom GC.

Lovetocruise2002 reacted to a post in a topic: "Follow That Star...Our Journey Back to Oasis" - Star Class - 3/15/2020-3/22/2020

I wish I would have taken a picture of it. All I did was take a picture of where I hid it.

betatke1480 reacted to a post in a topic: "Follow That Star...Our Journey Back to Oasis" - Star Class - 3/15/2020-3/22/2020

betatke1480 reacted to a post in a topic: "Follow That Star...Our Journey Back to Oasis" - Star Class - 3/15/2020-3/22/2020

Lovetocruise2002 reacted to a post in a topic: "Follow That Star...Our Journey Back to Oasis" - Star Class - 3/15/2020-3/22/2020

Now I wonder what will happen to my hidden message... Maybe you can have your Genie sneak you into 9730 and see if it's still there in August. ?

ellcee reacted to a post in a topic: "Follow That Star...Our Journey Back to Oasis" - Star Class - 3/15/2020-3/22/2020

jlhnell reacted to a post in a topic: "Follow That Star...Our Journey Back to Oasis" - Star Class - 3/15/2020-3/22/2020

Mine comes from my Fraternity. I am a member of the Beta Chapter of Tau Kappa Epsilon, and 1480 is my scroll number.

I never reached that honor, doing the typical young man thing of dropping out of BSA shortly after I got my driver's license. I was 1 merit badge short of Eagle and reached Brotherhood in OA. I can't remember the Lenape name my dad had for his Vigil name but it translated to Big Puppy, which all of the gentlemen that picked it for him were quite happy at being able to poke just a little bit of fun at him. He worked for the council and was the Lodge Advisor.

betatke1480 reacted to a post in a topic: "Follow That Star...Our Journey Back to Oasis" - Star Class - 3/15/2020-3/22/2020

@Lovetocruise2002 We hid a little note for you in the room. I think I put it somewhere easy for you to find with clues, but not somewhere that it will be taken by someone else or found by the cabin attendant. ?

So now that I'm back home and had some time to reflect, wanted to recap the cruise and the last day. For debarkation, we had to have our bags ready by 7am for the porter to come get them from the room. We would not be leaving the ship until 9, so this was annoying to have to get up early, especially since on Anthem they came and got us and the bags at the same time. I have a feeling this is a Port Miami issue though. We did have breakfast delivered to our room in the morning, and then we met Smitha on the Promenade to have her walk us off the ship. Unfortunately, Port Miami does not allow the Genies onto the lower level, so she took us to the elevator and we said our goodbyes. She apologized that she couldn't take us farther, as she knows other Ports the Genies can escort all the way to the CBP line. Getting through customs was easy with Facial Recognition, although I am slightly concerned of where this information comes from, but that's a conspiracy theory for another day. Once outside, it was an absolute nightmare trying to get transportation. RC offered an airport transfer to FLL for $30pp, and in hindsight I wish we would have taken it as we got hit with surge pricing on Uber. I tried Lyft as it would have been 1/3 the price, but we had 5 people, and the "XL" vehicles they kept trying to send us were far from XL. Eventually we got a ride and made it to the airport safe and sound. Now for the recap: As Abby and I were breaking this cruise down, we're not sure how to feel about it. Overall, this experience was probably a 7 out of 10. The problem is that we are used to RC cruises being a 7 on the low point with spikes of 10+. So this was a "good" cruise, but not "great". Even our non-SC cruises always have multiple memorable "wow" moments or crew members, but this was just kind of flat across the board. Our last two cruises have been group cruises, so perhaps that's tainted our thoughts a little. Plus this one we had the in-laws, so that added some stress. And there was nothing overall negative on this cruise, just not the large number of WOW moments. Kids: AO Staff was amazing, and there was never a long line to drop off or pickup. Virginia really liked the new AO layout. She also loved the new Splashaway Bay. She was really bummed she couldn't do the big water slides. She missed that they didn't have Pajama night on the last night. We also missed the "talent show" that they used to do on Oasis. She had a great experience with the Ice Show. Entertainment: We did not do the headliner show, comedy, or Cats. The main production show was pretty good. The dancing and acrobatics were better than the singing. The Ice Show is always amazing, and Virginia had a great time riding in the Swan. Aqua80 is also fantastic. That was the main reason we booked the ATS room because Virginia loved it and we wanted to watch it several times. I think we saw it 5 times, and it was great each time. The other musicians around the ship were fine, nothing spectacular. The cruise director was fine, nothing great or terrible, which is how I like my CD. Food: Room service was hit or miss. A lot of errors or delays. Smitha told us she'd had several issues and asked that we mention them so that perhaps they would be taken more seriously. Giovanni's took forever, almost 2 hours. 150CP was excellent as always. I was surprised at the lack of options in the WJ. There were half as many stations available as what we just had on Freedom, and the only thing I can think is that they make it smaller since there are so many other options to eat. Playmakers was good, and never appeared super crowded, showing the difference in demographic. The buffalo chicken crunch roll was my favorite item eaten on this cruise, it was fantastic. The campfire cookie is also very good. El Loco Fresh was also fantastic. The guac is really good. We never made it there for breakfast, and I wish we would have. Izumi is always good, and we had a great experience on both the Sushi side and Hibachi. Johnny Rockets was good as usual. Portside is also a good addition. The turkey leg was my favorite item, and the wings would be better without so much sauce. The mac and cheese could use help, but the beans and cornbread were great. Also, FRESH ICED TEA!!!!! Genie: Smitha was super friendly and personable, and got more so as the week went on. We finally started seeing some of her personality on day 6 and wish we would have seen it earlier in the cruise. I do feel like the experience was more of a "personal concierge" than a Genie though. There wasn't the WOW experience, but I feel like that was more a factor of how much physical ground they have to cover. I also believe she had some other difficult families. While I can understand this, from a selfish perspective, that shouldn't detract from my experience. I feel like she was hindered by RC policy and decisions. I can't imagine having to cover rooms so far from each other. It did confirm that we had such a great experience with Shane on Anthem. Room: We love the room for being able to watch Aqua80 all the time. We also loved that Virginia had her own room. However, it definitely felt dated and not as high-end as the loft on Anthem. It felt more like a large "standard" room. Maybe the loft allows for more special feeling, but we are looking forward to the UPS on Oasis in a couple of years. The fact that my head hit the ceiling in the shower was disappointing, and the bathrooms didn't have the large, opulent feel of those on Anthem. Crew: All of the crew were friendly, but there were no rock stars like we've had on every other cruise. Our stateroom attendant was very nice, but you can tell the difference between loft attendants and standard attendants. The manager in Portside was excellent. Overall: We had a good cruise, it was definitely relaxing and enjoyable, we just miss those super memorable moments. Our cabin attendant making a towel animal with Virginia was super heartwarming, but that was about the only standout moment. I love this itinerary with only 3 ports, but I'll be glad to not do it for a while. Falmouth seems like a waste, and we were pretty bummed with El Cozumeleno. Now we are looking forward to Ovation in June with a bunch of cruise friends. We missed all of you on this cruise! Thanks for following along, I hope everyone enjoyed.

Yesterday was our last sea day, and as I type this I'm looking at Terminal A in Miami, which is gorgeous, but not what you want to see when you've been on a cruise. Breakfast was in our room, and then Abby and I just loafed around the ship while Virginia was in Adventure Ocean. It was very cold and windy on the pool deck, so we mostly stayed inside. For lunch we went to Johnny Rockets and enjoyed the Family Carnival. There's something about that #12 from JRs that gets me every time. After lunch we went on the Bridge Tour. It was fascinating to me how different the Oasis bridge was from the Anthem bridge. We did finally meet Allan on the bridge tour. We also had a new watch-woman take charge, so luckily we made it home. Then of course we had to do the Ultimate Abyss one last time: The Ultimate Abyss this time was the one time I felt like I would have to raise a "Star Class" flag. We went to get in line, and they had special time for The Key guests. I went to that line, at which there was nobody waiting, and she asked if we had The Key. I told her no, but that we were Star Class and showed her the card. She thought for a minute, then went to ask her supervisor before coming back and allowing us to go ahead. After taking Virginia back to Adventure Ocean at 2, we went back to the room to get stuff packed, and then start drinking all of the alcohol that had been brought to our room. By 5 pm we were in the Pub, and by 5:45pm my FIL was having to put my MIL to bed. She's going to need to practice more before the Unofficial GC in Alaska. Dinner took us to Portside BBQ again, where I got the turkey leg. I think turkey leg, bbq beans, cornbread, and banana dream is the perfect order at Portside. All of these items are sooooo good. After dinner we went to Sugar Beach and got ice cream, then it was back to the room where we had a small surprise from Smitha. Virginia got a couple of new toys and there were a couple of items for Abby. Around 11:30 it was finally time for bed.

Today we were in Cozumel. There were 4 other ships with us at the International Pier, and I believe 2 more downtown. Empress was docked next to us and I wish I would have gotten a good picture, because that is quite the size disparity. It was very windy today and fairly chilly for Cozumel. All of the locals were wearing sweatshirts. First we went downtown to make a few must stops: COZ Coffee, Choclateria Isla Bella, and Sucré/Salé. All are in the same block, and are fabulous local places to frequent. After that we went to El Cozumeleño. Typically we would have gone to Nachi, but we thought we'd give Cozumeleño for Virginia since the pools are bigger. We got there a little later than we wanted, at around 10:45, but we were in port until 6:30 so we still had plenty of time. At check in, there was some confusion as to how many people we booked, even though it was clear on the paperwork I had, per instructions. All of us had to have our passports scanned, then they asked for the balance in cash or card, even though the paperwork clearly states no cash accepted. Then they kept one of our Drivers Licenses. There was very little information given, just a "pools are that way". We went out to the pools and could not find any loungers. We finally found a couple of regular chairs over in a shaded area and snagged them. Soon the sun was covered by clouds, so there wasn't a concern of sun or shade. The Gulf was very choppy, so no going into the ocean. Pool was cold, but that's standard here. The facilities were clean, although there was a lack of a smoking area and it seemed like a RJ Reynolds convention must have been there as 70% were smoking all over the entire area. We sat for over an hour before we ever had a waiter come by and see if we wanted drinks, and any time we ordered, it took 20-30 minutes to get our drinks. The food at lunch was mostly "edible". The American food looked very unappetizing. The Mexican food was not very good, the only decent items were the tacos, and the meat was well seasoned, but just a mix of chicken, beef, and pork all in one. The chips were stale and very thick. The guac was very bland and flavorless. The three of us went and ate first while my in-laws watched the table, and then we switched. When they went, they couldn't find the guacamole and asked where it was and they were told that they shouldn't be in the lunch area that they should have asked for guacamole from there waiter. All in all it was a pretty poor experience, and quite strange at that. Next time in Coz we will definitely be back at Nachi. We left the resort around 2:45 and headed back to the port to shop where Virginia got her hair braided. She'd been dying to have it done since she saw a couple of the girls do it on the Freedom GC. Back on board we relaxed for a bit and had Playmakers brought to the rooms for dinner so we could just relax. We had planned on eating it outside on the balcony, but it was too damn windy, so it was inside for us, and then watching the Aqua show from inside. (By the way, I think I'm at 4 buffalo chicken crunch rolls on the week. Probably my favorite item that I've eaten all week.) After dinner since we were still on the room, our state room attendant completed turndown service while we were in the living room, and then she had Virginia help her with the evening's towel animals, which was very sweet. Tomorrow is a sea day as we steam back towards Miami way too quickly. No big plans for the day except a bridge tour after lunch.

Last night we celebrated my FIL's birthday with Izumi Hibachi and it was fantastic. Food was great, and Smitha had decorated the table with Happy Birthday confetti and had a cake for us after dinner in the restaurant, which was great. After dinner was back to the room and watching the Aqua80 show for the third or fourth time. Today we are in Cozumel.

I'm low maintenance. It's the little princess that can be an issue. ? It's definitely been an interesting contrast from Shane. No request has gone unanswered, and basically any change or request we've made has been handled. I know that if we speak up about something, it will be taken care of quickly. I would say that we've had a "standard" Genie experience. Nothing has felt above or beyond, but I don't feel like we are not getting our value, if that makes sense. I'm sure part of Shane's success was that it was part of the GC, but I also think he is an "special memories" kind of guy. Separately we sent out laundry Tuesday morning and still haven't had it delivered. Our cabin steward did tell us it was ready and she could bring it tonight if we needed it, but we were used to getting back in about 12-24 hours on Anthem.

One thing I forgot to mention that we've found interesting is that the AO staff is responsible for monitoring Splashaway Bay. There is not any standing water, so no drowning risk. We just thought it interesting from a profit center point of view that it's a "pool" but not under lifeguard purview. We have also noticed more uniformed security than on any other sailing we've done.

So far today has been pretty lazy. Just been loafing around the ship. Breakfast was in the room, then V was off to AO and Abby and I just wandered. Stopped in for trivia in the schooner. Watched some woman who was double-fisting ice creams cones berate a bar manager on the pool deck for making people stand in line at one ice cream machine when there were four on the deck. I can't understand how you can get that angry on a cruise ship. Lunch was in Johnny Rockets and the. Some games on the boardwalk before it was up to the escape room. I live escape rooms, and this one was very fun. We made it with 17 minutes left and got our patches. I would do this one again even and make sure I focused on different puzzles. We came back to the room and had cold food and melted drinks. Seems silly since we were obviously in the escape room. Oh well, I can ice down my tequila shot. Talking with Smitha before the escape room and she confirmed that next week she has one ATS, one UPS Deck 14 forward, and two on deck 17. That just seems like too much running. I'd think they would split that up much better. Tonight is Izumi Hibachi for FIL's birthday. And @Lovetocruise2002, not sure whose hands these are on your window. ?

Yeah, everything has been taken care of, and when we send her an email it's handled quickly. But as you remember from Anthem, Shane was literally everywhere, so it's quite a big change. I'm sure some of it is the physical distance between SC rooms, and that they don't seem to have grouped the genies geographically as @twangster alluded to earlier. I would think they would give one Genie ATS, one the UPS, and then two on Deck 17 or something similar. Instead I know the we have Smitha, and Izzy has the room below us and one across the way. I have no idea what other rooms Smitha has, but I'm sure she's putting in a lot of miles.