In:
Happy Sunday! It is getting hot outside, and the Royal Caribbean news this week is equally heated.
Should you book early or late dinner on your Royal Caribbean cruise?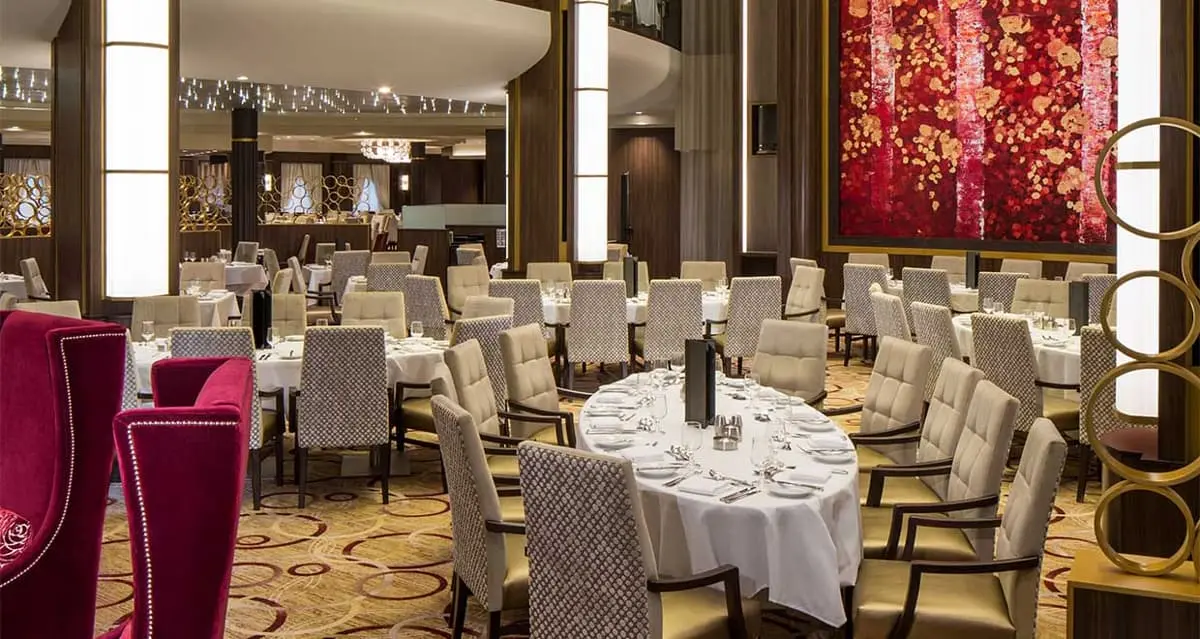 There are three choices when you book a cruise for a dinner time: early, late, and My Time Dining. 
Each option gets you a seated dinner in the Main Dining Room, but there are pros and cons to each choice.
Royal Caribbean News
Royal Caribbean Blog Podcast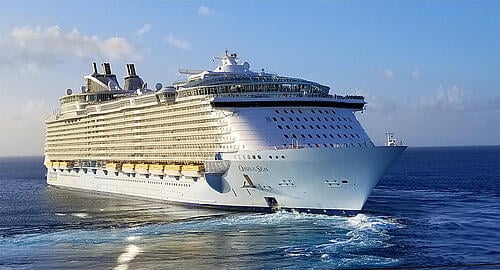 The 500th episode of the Royal Caribbean Blog Podcast is now available, answering your Royal Caribbean cruise questions.
In celebration of the 500th episode, Matt decided it was appropriate that the episode be all about the listeners!
Please feel free to subscribe via iTunes or RSS, and head over to rate and review the podcast on iTunes if you can! We'd appreciate it.
New RCB Video: 11 Overrated & Underrated Cruise Tips!
Have you subscribed to the Royal Caribbean Blog YouTube Channel? We share some great videos there regularly, all about taking a Royal Caribbean cruise! This week, we are sharing our latest video — 11 Overrated & Underrated Cruise Tips! — and don't forget to subscribe here.
What an inside room on Quantum of the Seas looks like
Curious to see what a cheap inside room on Royal Caribbean's Quantum of the Seas looks like for an Alaska cruise?
Inside cabins are usually the least expensive option for booking a cruise, which saves money for other things, such as a drink package or shore excursion.
Take a tour of Jenna's tiny, windowless cabin on Quantum of the Seas for her Alaska cruise. 
Two shore excursions in the same day is a mistake!
No matter how good it seems, booking two shore excursions for the same day is actually a bad idea.
While it may be enticing to try to squeeze in two different tours on the same day, there's a few good reasons why you will regret that decision.
You're better off booking just one organized tour per day!
7 reasons to eat at specialty restaurants only on your cruise
Sometimes it's a good idea to splurge, like when it comes to opting for only specialty restaurants on your cruise.
Considering how much food is included in your cruise fare, doing all specialty may seem counter intuitive, but the ambiance, food quality, and cuisine options at specialty dining is a compelling alternative.
Here are 7 reasons to eat at specialty restaurants instead of the Main Dining Room on your cruise.
Things I've tried on Royal Caribbean that I won't do again
 Allie listed the things she's done on a cruise ship that she won't be doing again.
We all have our own set of "one and done" lists, and this week focuses on the activities and choices Allie made on Royal Caribbean that she'll skip next time around.