In:
Have you ever wondered what happens if you are late to get back to a ship?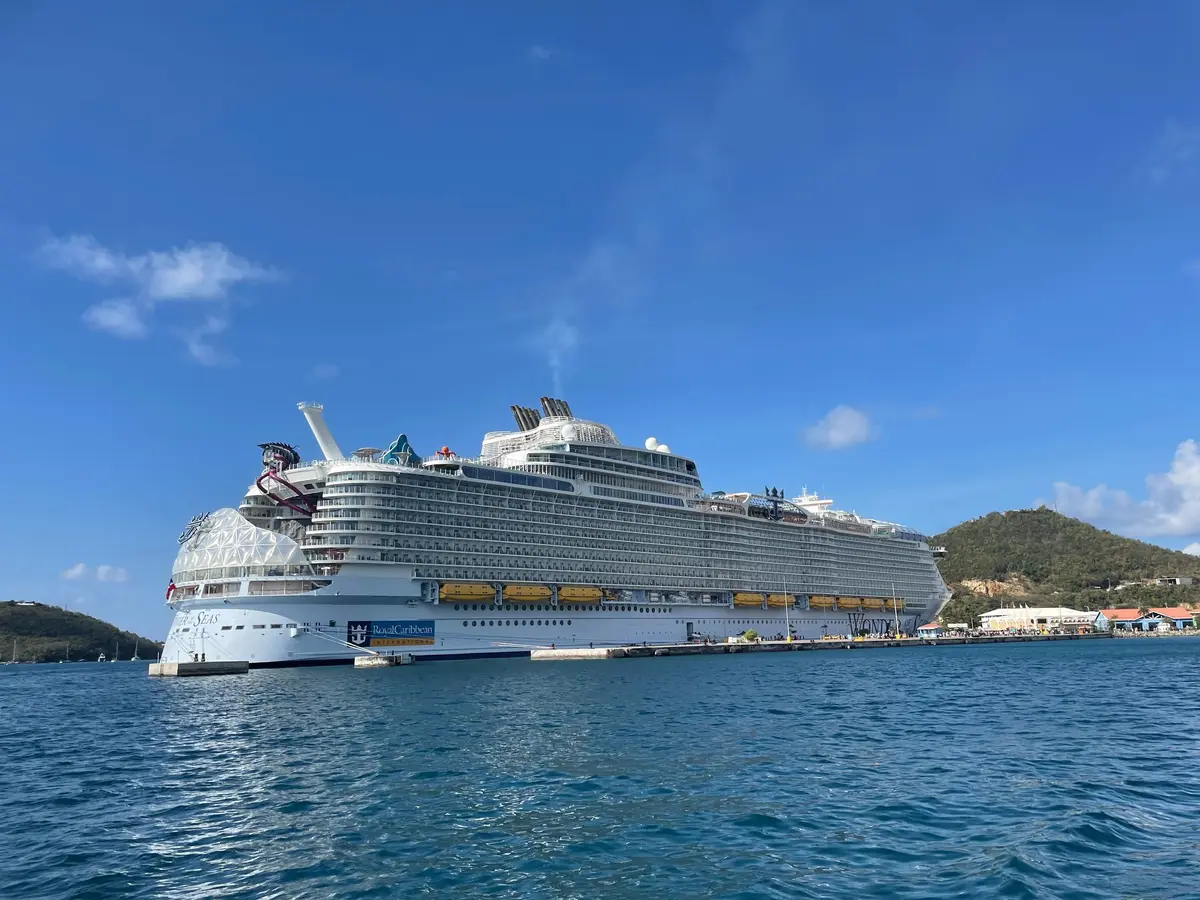 The beauty of cruising is being able to visit multiple cities and countries in just a few days. Since cruises usually visit more than one destination, sailings are on a tight schedule to ensure their timeline is adhered to. Essentially, this means all guests must be on the ship at a certain time before leaving for the next stop on their voyage.
If you've cruised before, you know how entertaining it is to watch pier runners sprint to the ship at the last minute before leaving port. There always seems to be at least one person who frantically tries to make it back to the ship on time. Videos of pier runners are all over social media, especially TikTok (just type in "pier runners" and you will find hundreds of videos). It's fun to watch other people be pier runners, but you do not ever want to be in this situation!
To avoid this from happening, cruise ships always inform passengers when the all-aboard time is to be back onboard by. It's a really good idea to get back to the ship even earlier than the all-abord time, just to be extra safe.
If you or your travel party are running late in port, you might be wondering how long the cruise ship would wait for you to get back. 
Captain Carl Graucob, who has worked for Royal Caribbean for 25 years, gave some insight into how long he would wait for passengers during a "Captain's Corner" event on Voyager of the Seas. Here's what you need to know.
It depends if you are on a Royal Caribbean excursion or not
As Captain Graucob explained, if you are on an excursion with Royal Caribbean, the ship will wait for the entire group to come back before leaving.
This is one of the many benefits of booking an excursion with Royal Caribbean rather than booking a tour with an independent company. You also know that the excursion is reputable when you book it directly through the cruise line.
Read more: Is it better to book excursions through the cruise ship?
Captain Graucob said that he would wait for passengers to return from a Royal Caribbean excursion unless it is an "unreasonable amount of time."
In the case of an extremely lengthy delay, Captain Graucob stated that the ship might not always be able to wait for passengers. In this extenuating circumstance, Royal Caribbean would provide transportation to the next port of call or back to the departure port (if it is towards the end of your trip) for everyone on the excursion.
If you are not on a Royal Caribbean excursion and are late getting back to the ship, Captain Graucob said, "Normally, we do not wait."
As such, you should always plan to be back by all-aboard time to prevent this from happening.
If the cruise ship knows you are missing, they will try to contact you
In the event that you do not board before the all-aboard time, the cruise ship will know you are missing. At this time, the ship will use the emergency contact information that you provided when checking in for your cruise. When providing an emergency contact, you must enter the information of someone who is not on the cruise with you.
Read more: Royal Caribbean check-in process
"If someone is missing, we call that emergency number," Captain Graucob said. "Generally, this goes to someone at home."
If you contact the ship using your own cell phone, or another phone you found in port, Captain Graucob said they will use this number to contact you. 
"If we get a hold of you and you say, 'I am in the taxi. I am sorry, but there was traffic. I am 10 minutes away,' then we will wait," Captain Graucob said.
With this in mind, you should not rely on the cruise ship to wait an extra 10 minutes for you. Don't push your luck!
If the cruise ship cannot get a hold of you, it will leave
If the ship cannot contact you to understand your whereabouts, it will leave you behind. This is because they don't know how long it is going to be until you get back. 
"You're stuck waiting 15 minutes and then it becomes half an hour. Before you know it, an hour goes by and nobody shows up. So we do not wait," Captain Graucob said.
Therefore, if you find yourself running behind, it's best to contact Royal Caribbean to let the cruise ship know your situation. 
What happens if the cruise ship leaves you behind?
If you come back to the pier and see your cruise ship departed without you, there will be a port agent on the pier that can help you. You will not be left high and dry, although you won't be in an ideal situation. 
If you need to get in touch with the port agent, there is contact information in every Cruise Compass. This is typically found under the "24-hour services and venues" section. You can also find the port agent information in the cruise line's app. It's best to always have this number handy when traveling ashore in case of an emergency. 
The port agent will provide you with whatever you need, especially since you will most likely not have more than just your swimming suit and a bag with random odds and ends.
You will be expected to purchase an airline ticket or other form of transportation on your own dime, and this can be very expensive. If you do not have a passport or other proper verification with you, you will want to visit the nearest U.S. embassy for assistance. For this reason, some cruisers choose to bring their passport ashore so they are never left without it. 
On the back of every SeaPass card is an emergency phone number to call Royal Caribbean. Be sure to call this number to see how they can help as well, as it might be another option to get in touch with your cruise ship.
Are there any penalties or warnings given if passengers are late to the ship?
"They're banned," the captain joked. 
But in all seriousness, no. 
Captain Graucob explained again that cruise ships do not wait for late passengers, "unless we can get a hold of them and they tell us where they are. If it is reasonable, then we will wait. But no, there are no repercussions, other than if you miss the ship because then it is a big expense."
Luckily, this worst-case scenario isn't made worse with repercussions from Royal Caribbean. You won't be blacklisted for future cruises! But, it's a costly mistake you probably won't make again. 
What you can do to avoid being late for your cruise ship
Here are the simple things to do to ensure this scenario never affects you.
Give yourself plenty of time to get back to the ship. If the all-aboard time is 5:30 p.m., plan to be back on the ship at 4:30 p.m. or earlier.

Do not venture too far from the port. If there is traffic or an accident that closes the road, you may not make it back to the ship on time. Try to stay close to the port so you can make it back quickly.

Make sure you are on ship time. Some cruises have multiple time zone changes throughout one voyage, so knowing what time the ship is on is extremely important. Sometimes the local time is different than the ship time.

Always have port agent information, identification, and money. Before you get off your cruise ship, make sure you take a picture of the port agent's information. Also, never leave the ship without a form of identification. You should also have money, especially a credit card in case you need to purchase an expensive ticket home or an emergency passport.