In:
If you have a Radiance of the Seas cruise booked in the near future, there's good news to share.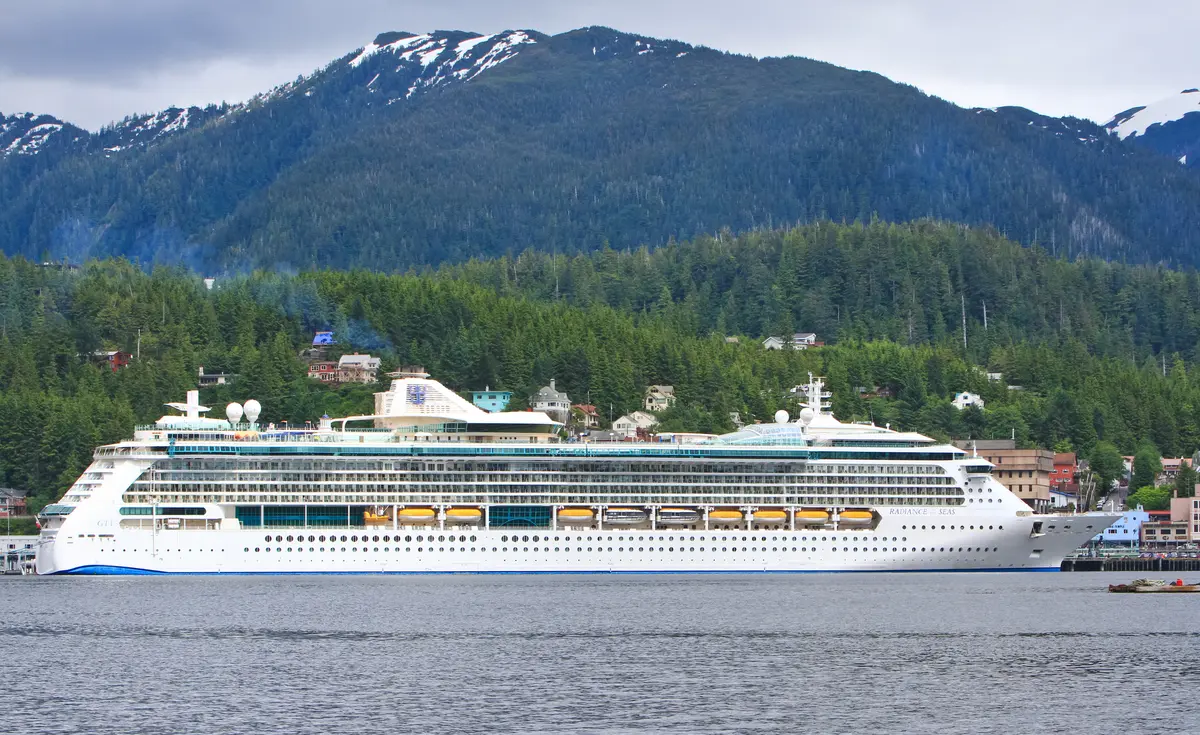 Royal Caribbean has had to cancel two Alaska cruises so far on Radiance of the Seas because of problems with the ship's propulsion.  This has others with upcoming cruises worried about the fate of their sailings.
Royal Caribbean International President and CEO Michael Bayley posted an update on Thursday to provide more context into what is happening.
On his Facebook page, Mr. Bayley posted three "thumbs up" emojis with some positive news to share, "The team report continued positive progress and increased confidence all will be good to go for the 15th.    
He added that the ship is scheduled to put the repairs to the test this weekend, "We have a sea trial on the 10th and if all goes as expected then Bingo off we go!  Thanks for the patience and understanding."
The trouble began for Radiance of the Seas last week when the cruise line cancelled the September 1st sailing after the ship experienced problems with its propulsions. On the last night of the August 25th sailing before it concluded in Seward, Alaska is likely when the issues cropped up.
Radiance of the Seas has two Azipods, which are multidirectional pods that drive the ship and can be rotated 360 degrees and are have been the standard form of propulsion for all of Royal Caribbean's new cruise ships in recent years.
Royal Caribbean cancelled the September 1st sailing on the same day guests were boarding the ship for their cruise. They received the unfortunate news while the ship was docked in port.
A cancelled cruise is quite rare, and two cancelled cruises is even rarer.
The September 8th sailing was also cancelled just a few days later.
Guests on the cancelled cruises received a full refund, as well as a future cruise credit equal to what they paid for the sailing.
Mr. Bayley originally commented that the issue was troubling, but the company had a plan, "One of the ships Azipod's had a problem requiring highly specialized technicians from Northern Europe to travel to Alaska to fix and repair that problem."
He added for those on the next scheduled Radiance of the Seas sailing, the plan is still for that cruise to happen, "To our September 15th guests we are confident repairs will be completed in the next few days in time for your sailing. and we will keep you informed should that change."
Mr. Bayley also thanked the crew members and shoreside staff working to manage guests affected by the cancellations, "To our shipboard Crew and shoreside Staff who have worked tirelessly to manage this situation and support getting our guests home safely a big thank you and to our guests whose vacation was so rudely interrupted our apologies."
As of the publishing of this article, data shows Radiance of the Seas is sailing outside of Seward.
Radiance is wrapping up her 2023 Alaska cruise season, where she's offering alternating 7-night Northbound and Southbound Alaska and Glacier sailings.  It's also a popular option to add-on a cruisetour, where guests can include a tour of inland Alaska before or after their cruise.
Radiance of the Seas is a 90,900 gross ton Radiance Class cruise ship. She had her maiden voyage in 2001.
Radiance is a smaller ship by today's standards, and has a capacity of 2,466 guests at double occupancy.
She is 962 feet long.