In:
An issue with one Royal Caribbean cruise ship's engines has forced the line to cancel an entire sailing.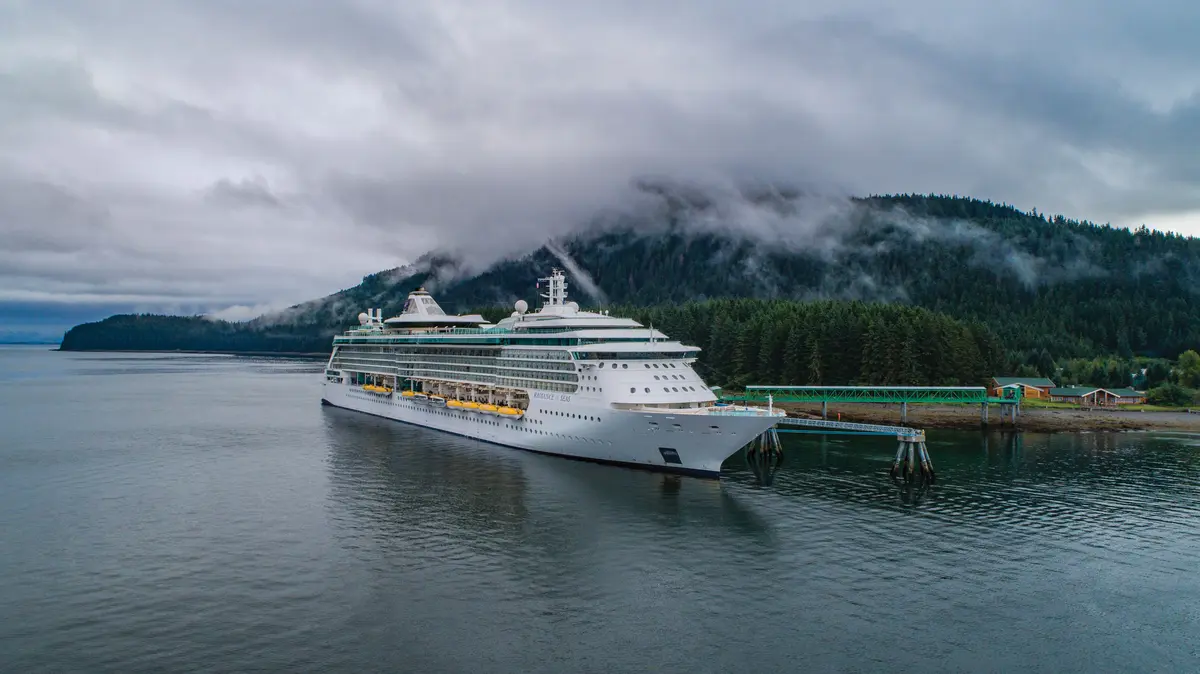 Guests booked on the September 1 sailing of Radiance of the Seas were informed on embarkation day that their cruise would have to be cancelled.
Royal Caribbean informed guests that the issue began as Radiance of the Seas was completing her open-jaw sailing to Seward, Alaska. On that sailing, the ship departed Vancouver, British Columbia, Canada, sailed the inside passage to Alaska, and then concluded the cruise in Seward.
Royal Caribbean Blog reader Antonio Ceritelli shared the letter he received to inform him of the cancellation. 
"On our return to Seward, Alaska, Radiance of the Seas' propulsion system experienced a technical issue which impacts the ship's speed," a letter explained to passengers.
The letter did not specify exactly which aspect of the propulsion system was impacted.
"Unfortunately, our teams were unable to complete the needed repairs to be able to depart today on our sailing. As a result, we'll be cancelling this current sailing."
Radiance of the Seas was scheduled to offer a 7-night Southbound Alaska & Hubbard Glacier sailing.
Radiance of the Seas is a 90,900 gross ton Radiance Class cruise ship. She had her maiden voyage in 2001.
Radiance is a smaller ship by today's standards, and has a capacity of 2,466 guests at double occupancy.
She is 962 feet long.
In the meantime, guests can stay aboard Radiance as a floating hotel until Sunday, so they have time to figure out their travel plans.
There is no word yet as to if other upcoming sailings will be affected by the issue.
Compensation
Cancelling an entire cruise is quite a rare occurrence, and as a result, the compensation to make it up to passengers is their attempt to soften the blow of the news.
"We're truly sorry for this disappointing news," is what Royal Caribbean wrote in their letter to guests and expressed what those on the now cancelled sailing can expect to receive. 
Guests booked on this sailing are entitled to  a 100% refund, including taxes and fees, pre-paid packages and gratuities, amenities, shore excursions and any flights purchased through Royal Caribbean.
Additionally, to make up for this, passengers will also receive a 100% Future Cruise Credit (FCC) to be used towards a future sailing departing within one year.
The cruise line will also cover any pre-paid transportation change fees up to $600 USD.
Royal Caribbean will also assist in rebooking flights, regardless of if you originally booked your flights through the cruise line.
Since Radiance will act as a floating hotel in the interim, guests can enjoy the ship as follows:
The bars will be open and all wine by the glass, beer, and spirits will complimentary.
Complimentary internet services will be available onboard.
A daily gratuity will be placed on your account based on your stateroom and the time you stay (pre-paid gratuities were refunded).
Entertainment and activities for you to enjoy onboard
A complimentary shuttle will be available to take into Seward. 
What's wrong with the ship?
Royal Caribbean's only official comment on the problem is that the ship's "propulsion system experienced a technical issue which impacts the ship's speed."
One cruiser aboard the ship, was told by Guest Service that one of the Azipod's has a problem, and that technicians from ABB are going to the ship to assess the situation.
Azipods are multidirectional pods that drive the ship and can be rotated 360 degrees, providing the ship maximum maneuverability and are have been the standard form of propulsion for all of Royal Caribbean's new cruise ships in recent years.
It's important to note that report is merely a second-hand report.
Another person that was on the previous sailing reported Radiance made it into Seward a couple of hours late due to the technical issue.
Not the first time this happened
An entire cruise cancelled due to a technical issue is quite rare, but not unheard of.
In 2018, Radiance of the Seas had an 11-night Australia cruise cancelled also due to a problem with the ship's Azipod propulsion system.
Other cruise ships have had propulsion issues that forced a cancellation or at least an itinerary change. It's more common for the ship speed to be affected and itinerary changed than the entire sailing cancelled.
Grandeur of the Seas had a propulsion issue cancel a cruise in March 2019.
Propulsion problems are not uncommon among cruise ships, resulting in slower speeds until the issue can be addressed in port. Anthem of the Seas had a similar issue in March 2017, Liberty of the Seas in 2015, Freedom of the Seas in 2014, and even Allure of the Seas back in 2013.
In short, it's a very rare occurrence for a propulsion issue to hamper a ship, and even rarer for it to cancel a cruise.
Importance of travel insurance
While the chances of your cruise being cancelled due to a technical issue like this are extremely rare, it's nonetheless a good reminder how important travel insurance is to any traveler.
Travel insurance is an optional add-on for any cruise that provides additional coverage should an unexpected event occur, including your cruise being cancelled.
It's far more common for travel insurance to be useful in other scenarios, such as a cancelled flight, lost luggage, loss of employment, death in the family, or injury on a cruise.
Travel insurance policies will greatly depend on the policy you select, and not every single scenario is necessary covered.  It's why it is important to review the policy before purchasing so you know what you're getting.
While Royal Caribbean's compensation is generous in this situation with Radiance of the Seas, it may not cover all of your travel expenses.
Airplane flights may cost more than Royal Caribbean will provide, and then there's other travel incidentals including hotels, prepaid tickets, rental cars and more.
Depending on your travel insurance policy, it may cover some or all of these added costs.
Like all insurance, it seems like a waste of money until you actually need the benefits.  If nothing else, travel insurance can provide peace of mind that should the unexpected occur, you'll be covered.