In:
Another Alaska cruise has been canceled on Radiance of the Seas because of a problem with the ship's engine.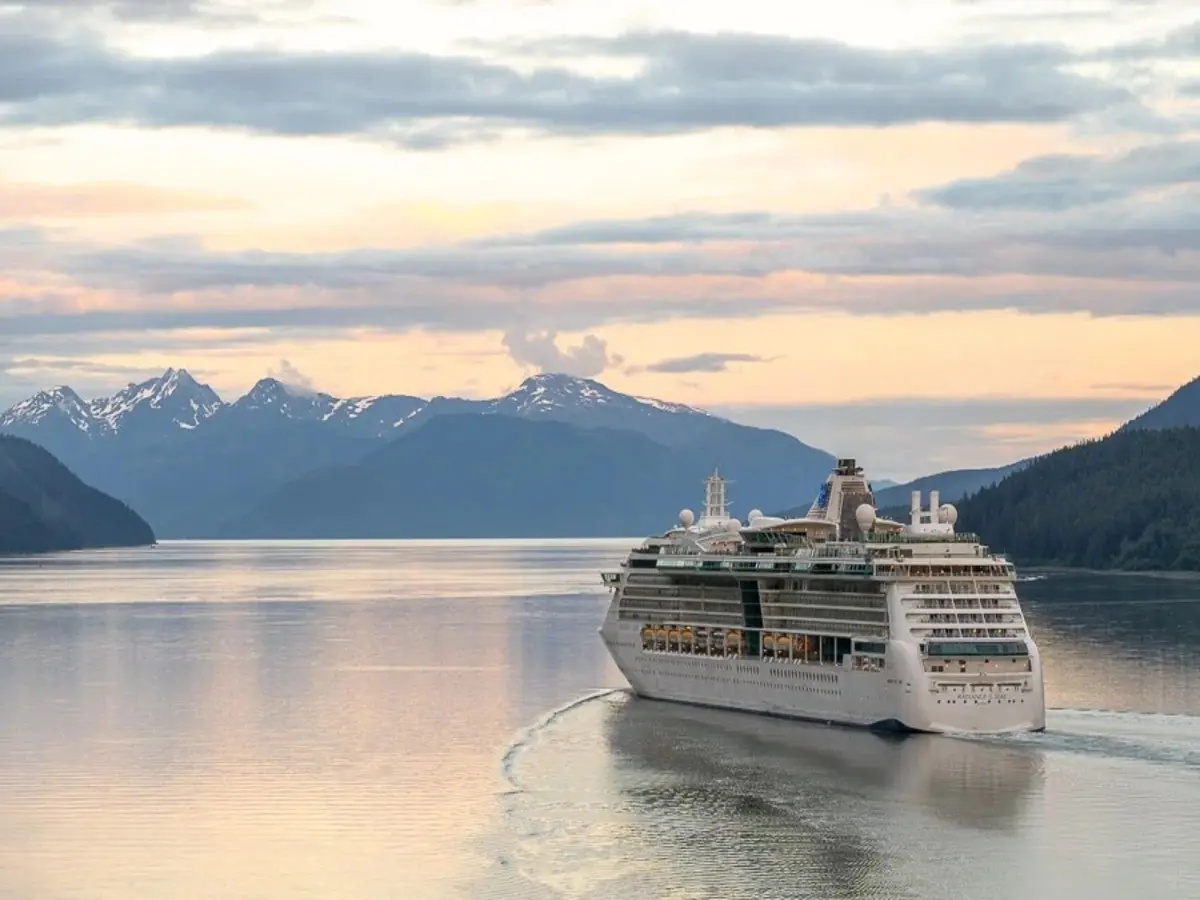 Guests booked on the September 8th cruise received an update on Tuesday that their sailing has been cancelled due to time needed to complete repairs to Radiance of the Seas' engines.
This is the second sailing in a row to be cancelled.
Radiance of the Seas was scheduled to offer a 7-night Northbound Alaska & Hubbard Glacier sailing.
Royal Caribbean had intended to conduct this sailing, but evidently repairs will take longer than anticipated.
Reddit reader legilimensmaster posted a copy of the letter.
The email to guests stated they tried their best to get the work done, but need more time.
"As you may know, Radiance of the Seas' propulsion system experienced a technical issue. Our crew started working on restoring the system immediately and we deployed the best experts."
"Despite our efforts, we were unable to complete the needed repairs to make it in time to Vancouver. As a result, we'll be canceling our Radiance of the Seas September 8th, 2023 sailing. "
As of the publishing of this article, Radiance of the Seas is still in Seward.
Royal Caribbean also apologized for having to cancel the cruise, "We know how much time and effort go into planning your cruise, and we're truly sorry for this disappointing news."
The problem began on the last night of the August 25th sailing before it concluded in Seward, Alaska, when guests reported hearing a strange noise overnight.  Radiance made it to Seward, but it became apparent the cruise had to be cancelled.
Unfortunately for the people booked on the September 1st sailing, they didn't know the cruise would cancelled until they boarded the ship that day.
Later on embarkation day, it was announced the sailing was cancelled.
Guests booked on the September 8th sailing received an email update on Monday to inform them that "repairs are underway and we are progressing to resolve the issue."
"At this time, we intend to sail as planned on September 8th".
The Tuesday update confirmed many guests fears that their sailing would also be impacted.
Compensation
Just like anyone booked on the September 1st sailing, those affected by the September 8th cancellation are entitled to a 100% refund, including taxes and fees, pre-paid packages and gratuities, amenities, shore excursions and any flights purchased through Royal Caribbean.
Additionally, to make up for this, passengers will also receive a 100% Future Cruise Credit (FCC) to be used towards a future sailing departing within one year.
Any non-refundable, pre-purchased travel fees will be re-imbursed (such as flight, hotel, train ticket or rental) car for up to $250 for domestic changes and up to $500 for international changes.
The problem with the cruise ship
We don't have many details as to the exact nature of the issue, other than the ship's propulsion system is damaged in some way.
Royal Caribbean's only official comment on the problem is that the ship's "propulsion system experienced a technical issue."
Radiance of the Seas has two Azipods, which are multidirectional pods that drive the ship and can be rotated 360 degrees and are have been the standard form of propulsion for all of Royal Caribbean's new cruise ships in recent years.
On the final night of the August 25th sailing, some guests reported hearing a noise that seemed to come from the direction of the engines. 
There's all sorts of speculation as to what the possible malfunction could be, but there's nothing but rumors at this point.
Given that Radiance is headed south, it stands to reason the ship needs to go somewhere else to conduct repairs.  Seward is not a major cruise port, so it may not have the personnel, parts, or both needed.
"We're gutted"
As you might imagine, anyone booked on on the cancelled cruise is likely disappointed and disheartened of the change.
"We're gutted. Months planning this trip to celebrate our 10 year anniversary down the drain with no time to pivot," is what SnuggleCookie posted on Reddit about the now cancelled cruise.
"This was so much more than a cruise or anniversary for us. It's been a hard couple of years and this trip has felt like our only light to look forward to."
"Absolutely devastated."