In:
Merry Christmas! The holidays are here, and so is our weekly round up of the articles and news we shared about Royal Caribbean.
Royal Caribbean confirmed it will have a new main dining room menu beginning in January 2023.
This is the first new dining room menu in over five years for the cruise line.
Royal Caribbean cautioned that the exact menu selections may change, so test menus that have been used so far may not be the final product.
Royal Caribbean News
Royal Caribbean Blog Podcast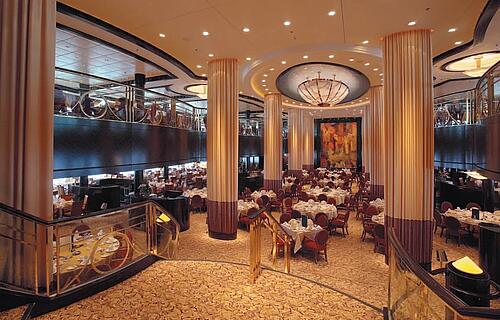 The 479th episode of the Royal Caribbean Blog Podcast is now available featuring an inside look at why Royal Caribbean is changing the main dining room menus.
Royal Caribbean Vice President Food & Beverage, Linken D'Souza talks about the dynamics of changing a dining room menu and what we can expect when it rolls out.
Please feel free to subscribe via iTunes or RSS, and head over to rate and review the podcast on iTunes if you can! We'd appreciate it.
New RCB Video: 8 Things I Won't Do Again on Royal Caribbean
Have you subscribed to the Royal Caribbean Blog YouTube Channel? We share some great videos there regularly, all about taking a Royal Caribbean cruise! This week, we are sharing our latest video — 8 Things I Won't Do Again on Royal Caribbean — and don't forget to subscribe here.
15 tips to cruising for cheap on less than $100 per day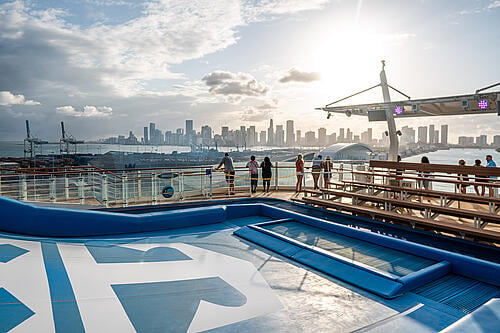 Want to go on a cruise for cheap? We have some easy ways to enjoy a cruise for less than $100 per day.
Between planning in advance and avoiding certain onboard purchases, you can easily keep that cruise cost down.
Royal Caribbean releases 2024-2025 Caribbean sailings for sale
Ready to book a Caribbean cruise in winter 2024?
Royal Caribbean released its year-round and summer Caribbean sailings for the 2024-2025 cruise season.
The new itineraries are loaded into Royal Caribbean's website and available for immediate booking. 
Royal Caribbean removes Diamond Plus benefit from Crown and Anchor Society perks
There's been a change to one benefit for Diamond Plus members.
Royal Caribbean it has decided to rescind access to the Concierge Lounge due to overcrowding in the lounge.
Due to high counts of top-tier members on most sailings, Royal Caribbean had to limit access to the Concierge Lounge altogether.