In:
A common concern for new cruisers is where to keep valuables, including your phone, cash, credit cards, and SeaPass card, while on a shore excursion or exploring port.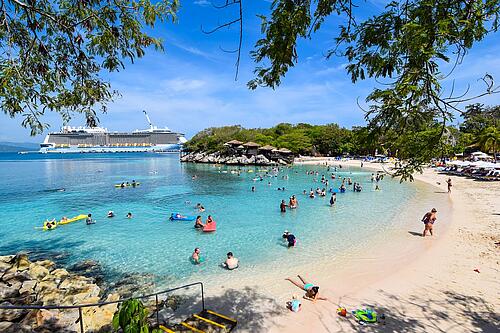 It's important to ensure your belongings remain safe, whether you're at the beach, kayaking, or sightseeing in a busy city.
From picking the right daypack to keeping valuables in a locker, here are our top tips for where to keep your valuables while on a shore excursion.
Keeping belongings safe at the beach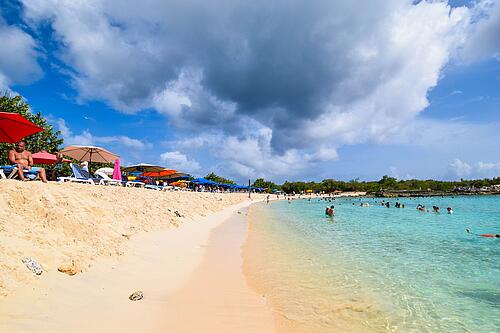 Keeping your valuables and SeaPass card secure at a beach you're unfamiliar with may seem stressful, but there are a few ways to help keep your belongings safe.
If you're at the beach with a group and want to be as safe as possible, have one person from the group stay near your belongings while others swim or explore the area. This is the most fool-proof way to ensure your belongings remain secure.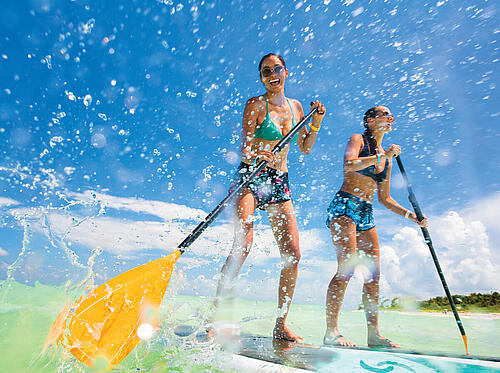 If your group wants to go in the water together, cover your belongings with a pool towel and periodically keep an eye on your valuables while in the water. Remaining close to your belongings while swimming is recommended.
Alternatively, if you spot other passengers from your ship at the beach (look for the Royal Caribbean pool towels!), consider asking them if you can keep your belongings nearby while swimming. This can add an extra sense of security on a crowded beach, but you may also want to reciprocate the favor for their group.
Where to keep valuables on city excursions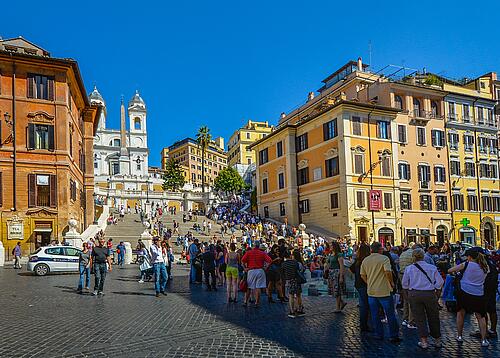 If you're on an excursion to a city, no matter the size, it's important to keep your belongings safe to deter pickpockets, especially in busy areas. Here are a few of our best tips for avoiding any mishaps while in a city:
Wear a daypack with an anti-theft pocket that lays against your back. Inside this pocket you can keep your phone, wallet, passport, SeaPass card, etc.
Don't keep anything in your back pocket
If you have a wallet or phone in your front pocket, keep a hand on the pocket when in very crowded areas
Keep your purse or bag on your lap at restaurants
Wear a cross-body bag with the opening pointed toward your body
Always be aware of your surroundings
Wear your backpack on your frontside while on public transportation
Utilize lockers in port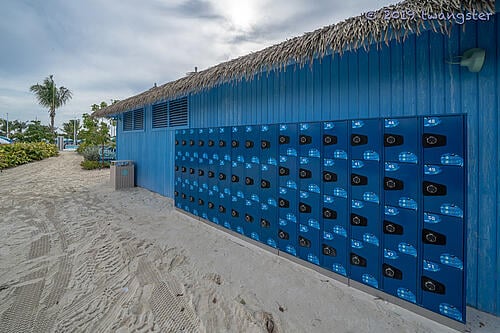 Lockers are available at Royal Caribbean's private destinations of Perfect Day at CocoCay and Labadee. Lockers are free of charge in CocoCay, whereas they come with a daily rental cost at Labadee.
Perfect Day at CocoCay has lockers spread throughout the island. You'll find lockers at Thrill Waterpark, Chill Island, and near Oasis Lagoon and the helium balloon.
Lockers at Labadee are located in Buccaneer's Bay, the first place you'll arrive in Labadee once off the ship. To access the locker area, take a right at the end of the dock and walk to the large shaded building. Inside you'll find lockers available.
There are also lockers located at the entrance to the zipline excursion. These lockers are free of charge for those doing the zipline.
Pack light when visiting port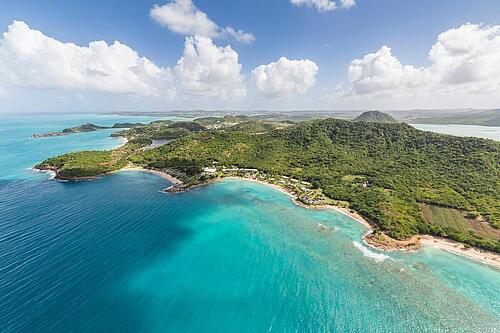 The best way to prevent any mishaps with your belongings while in port is to not bring much with you in the first place. There's no need to carry around hundreds of dollars in cash, your iPad, laptop, diamond necklace, etc. Carry only what you need for the day and leave your most valuable items back onboard.
Use a water-resistant or waterproof daypack
Having a water-resistant or waterproof daypack is a must while on a shore excursion near the water. Not only can it protect your belongings when participating in water sports or on a boat tour, but it will also protect against rain.
It's not uncommon for sudden rainfall to occur in the Caribbean and other tropical destinations. The last thing you want to happen while in port is for the weather to take a turn for the worse and become stressed about keeping your belongings dry and secure!
A water-resistant backpack should work for most situations, although you may also want to consider a waterproof dry bag.
Bring a portable safe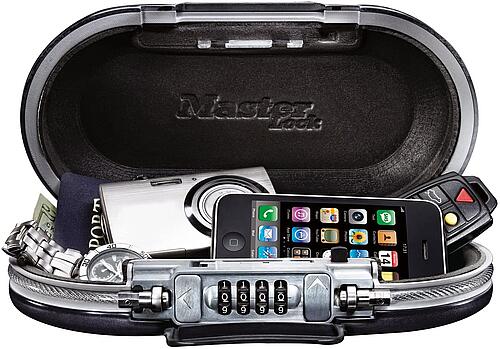 If you want to be extra certain your valuables remain safe at the beach, consider purchasing a portable safe. You can attach a portable safe to an object, such as a beach chair or umbrella, with a cable, and the safe can be opened with a 4-digit combination.
Wear shorts with zippered pockets
If your pants/shorts pockets have zippers, place your SeaPass card in the pocket to ensure it does not fall out throughout the day. Whether on a roller coaster in Labadee or snorkeling in the Caribbean, you can have an enjoyable day without worrying whether or not your cards will fall out of your pocket.
Bring a waterproof phone pouch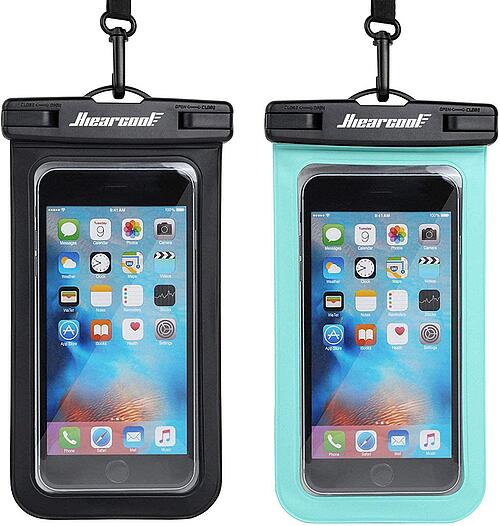 If you're going swimming, kayaking, whale watching, or doing any other activity near water, you're going to need a way to keep your phone from being damaged while still being able to take pictures of your fun day in port.
A waterproof phone pouch can be a great way to bring your phone with you without worrying about it getting wet! These phone pouches can hold most of the newest phones, and you can wear the pouch around your neck, making for easy access while at the beach or participating in a water sport.
Keep valuables in a Ziploc bag
One easy way to ensure your valuables won't get damaged on a shore excursion is to place them in a Ziploc bag. Putting your passport (or any other belongings that may get damaged by water) in a Ziploc bag takes little time, money, or effort, but can pay off in an unexpected emergency.
After all, you don't want to open your backpack and realize a water bottle spilled all over your documents!