In:
You probably are aware of the four main kinds of cruise ship cabins, but on some ships, you'll find a few variations that stand out from the pack.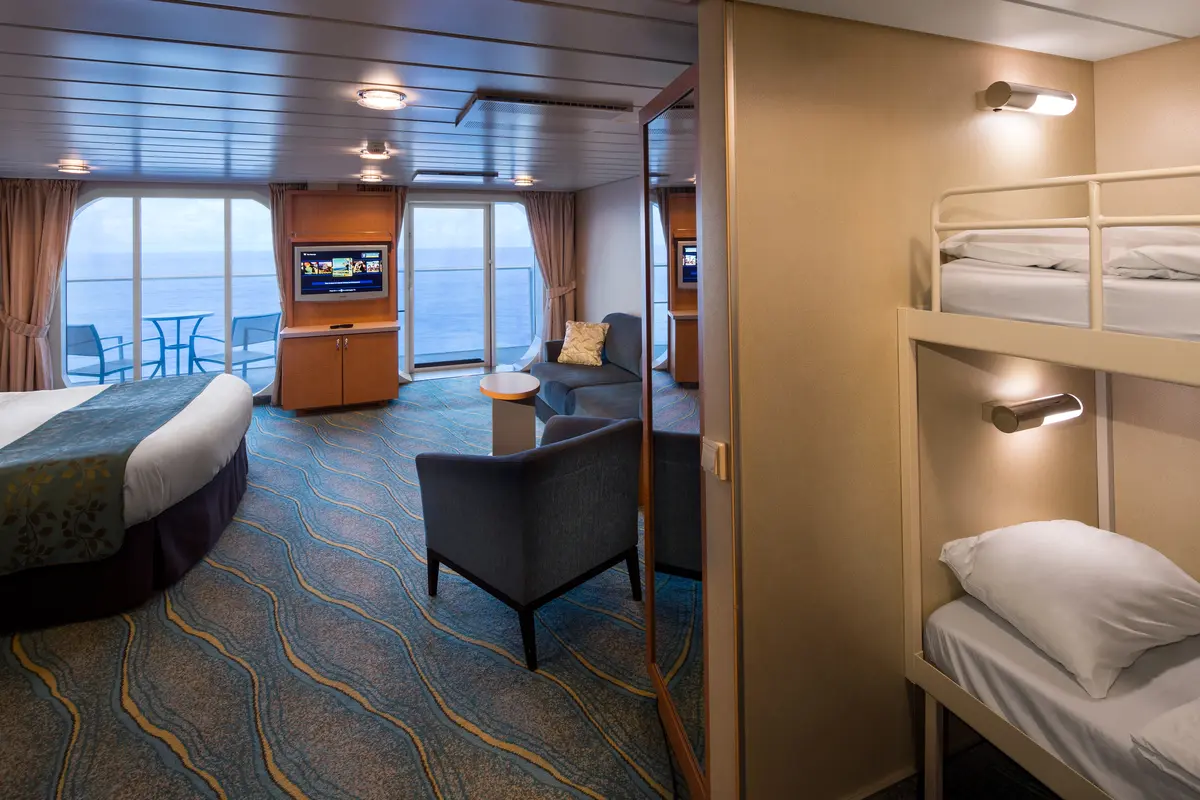 While most balcony rooms look pretty much the same, and inside cabins as well, over the years, there's been a few cabin designs that had to vary somewhat in order to conform to the ship design.
These unique layouts have become popular with people that cruise a lot because they may offer more space, perks, or another benefit that usually doesn't come with that sort of room.
Not only are these cruise cabins unlike other rooms, they often sell out sooner. It's kind of like a "secret menu" at a restaurant that insiders know about.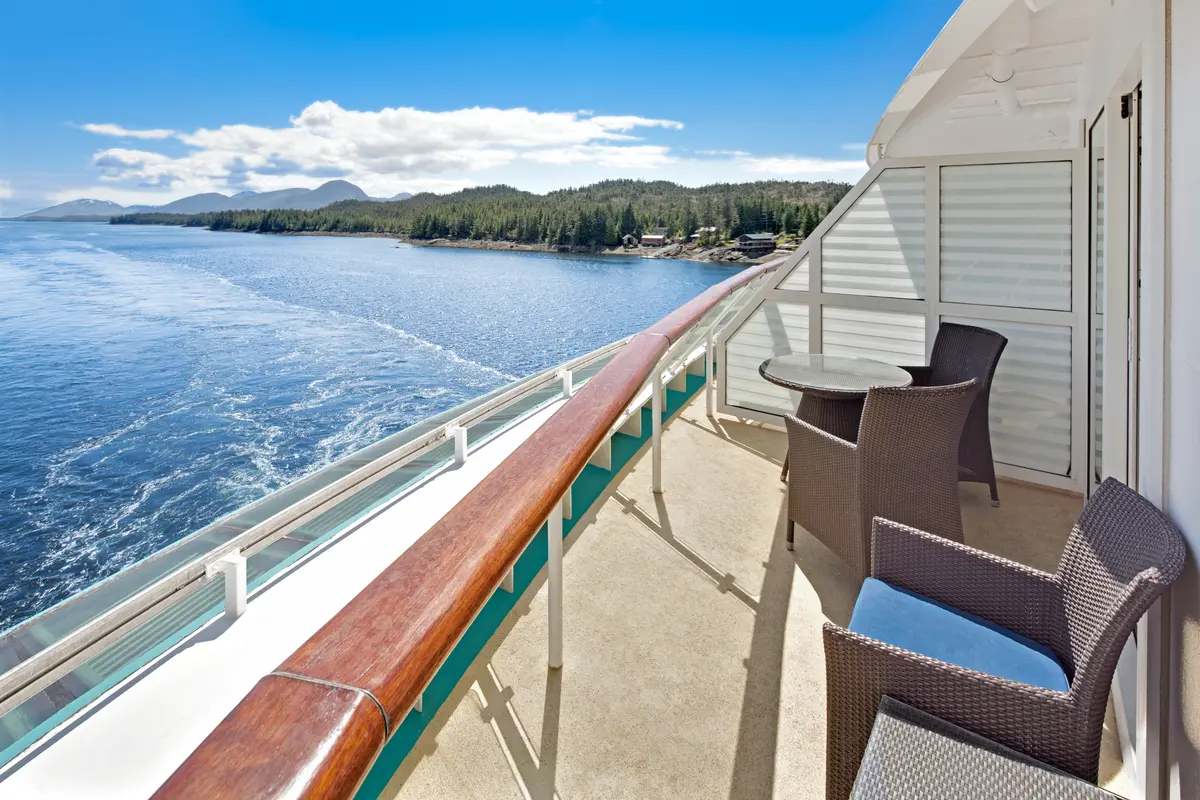 Whether you want to book these rooms for yourself, or are simply curious about what they offer, here's a look at a few rare cruise ship cabins that are not only different from the rest, they will be booked quickly.
Ben & Jerry Suite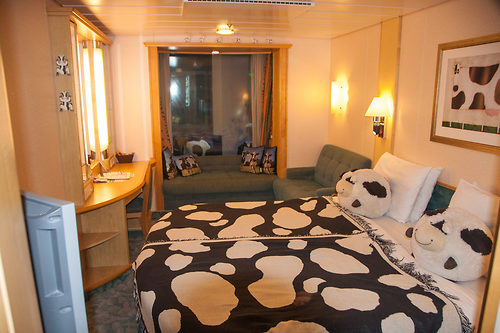 When Royal Caribbean built the Freedom Class cruise ships, they added a Ben & Jerry's ice cream parlor to the Royal Promenade, but the design of the shop blocked the view of one Promenade View stateroom on each ship.
Cabin 6305 on Freedom, Independence, and Liberty of the Seas has two cows from the store sign in the way of the bay window.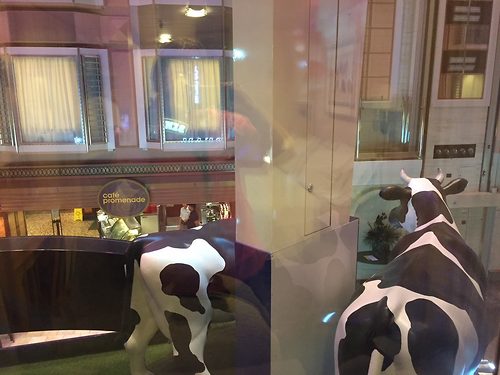 As a result, Royal Caribbean wanted to give anyone that booked this room an added benefit to make up for the ruined view.
Known as the "Ben & Jerry's Sweet," this room is designed with a black and white cow motif, and includes vouchers for a complimentary ice cream at Ben & Jerry's as well as access to the suite lounge.
Cabins designed for solo cruisers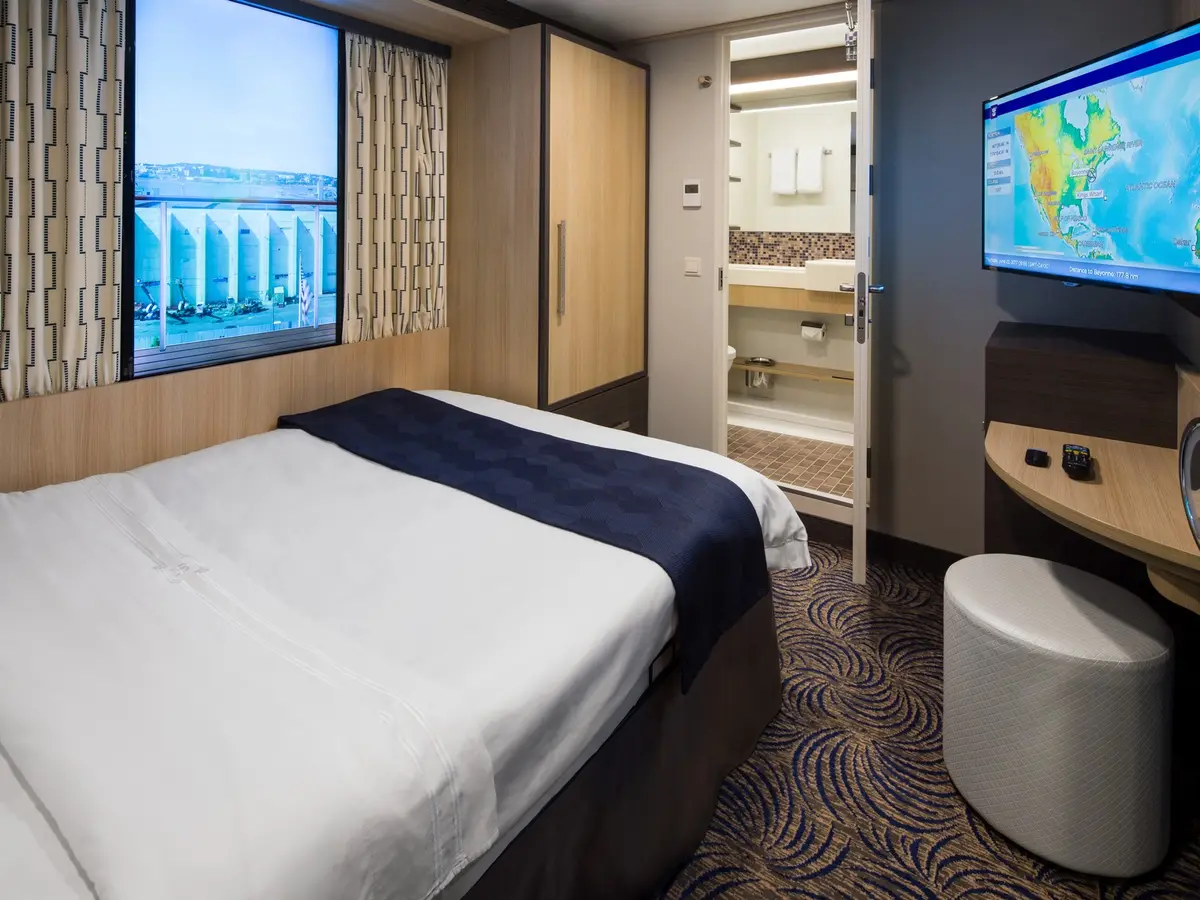 On some Royal Caribbean cruise ships, there are a few staterooms meant for someone traveling by themselves.
These studio staterooms are smaller than a traditional cabin, but they have just enough space for one person. Best yet, they do not get charged the single supplement fee.
The single supplement fee is traditionally charged to someone booking a cruise alone, because cabin pricing is based on double occupancy,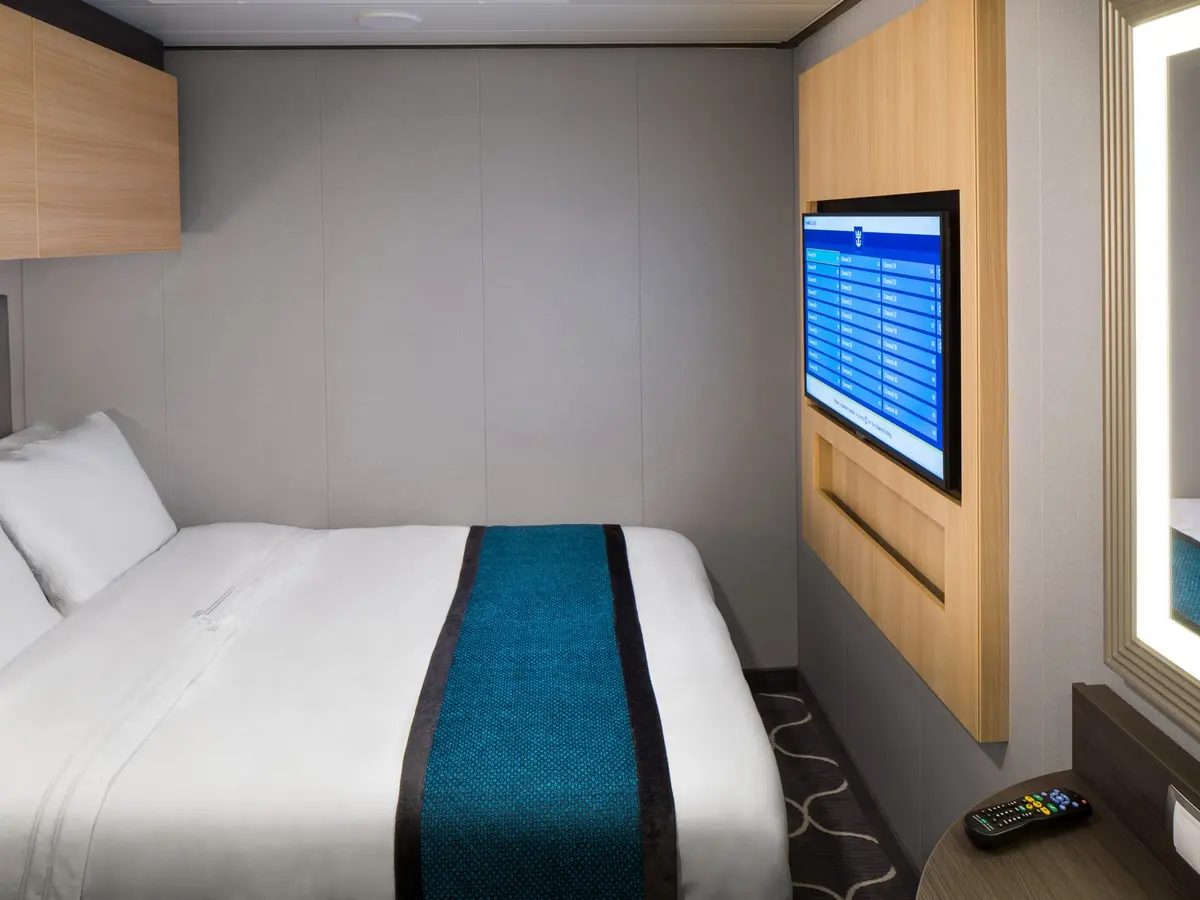 When Royal Caribbean added these rooms, they designed them to be respective of the ship's business model and this means solo cruisers do not have to pay double the cost of what the cruise should be.
Depending on the ship, there could be as few as two studio rooms, or as much as a dozen.
You can view a list of which ships have studio cabins and if you want one, book it early.
Hump balconies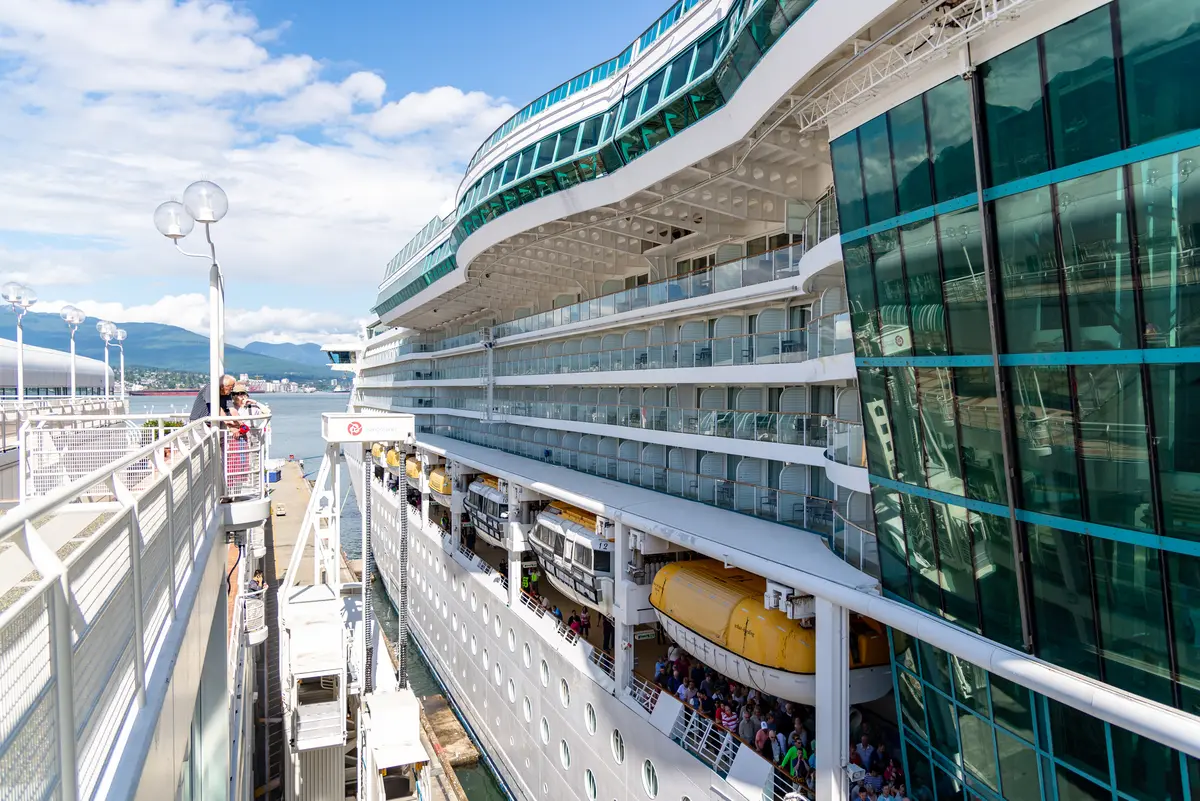 Most balcony cabins across the fleet look the same, but you might be able to get a larger balcony if your room is positioned perfectly.
The so-called "hump" balcony cabins are the rooms on the outwards part of the curvy outline of the ship.  If you look at a deck plan, you'll notice around mid-ship, the hull design jets outward.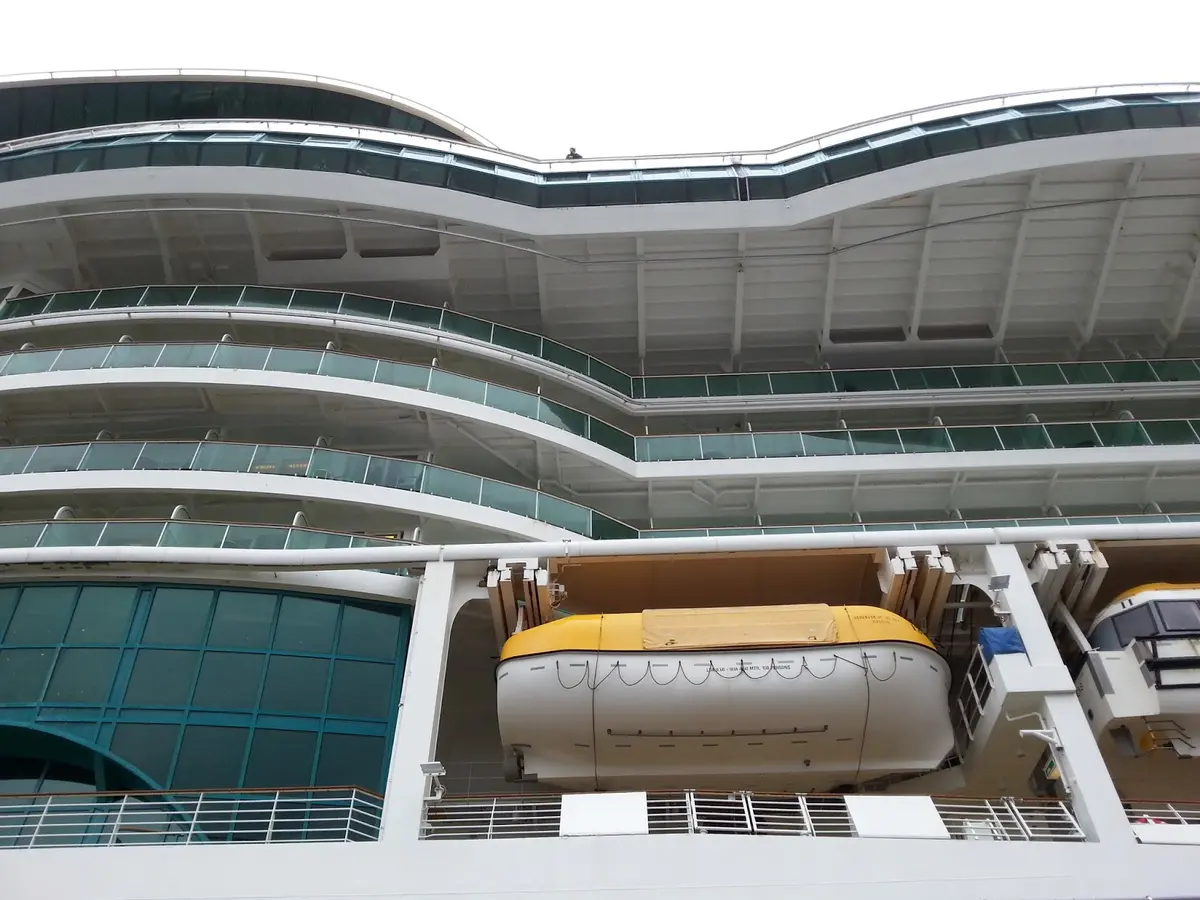 On many ships, balcony cabins in these areas are significantly larger than other balcony cabins.  And usually the price is the same.
You'll find hump balcony rooms with massive balconies on Radiance Class, Voyager, Freedom, Oasis or Quantum, but look closely at the deck plan to see which balconies are larger.
Aft balconies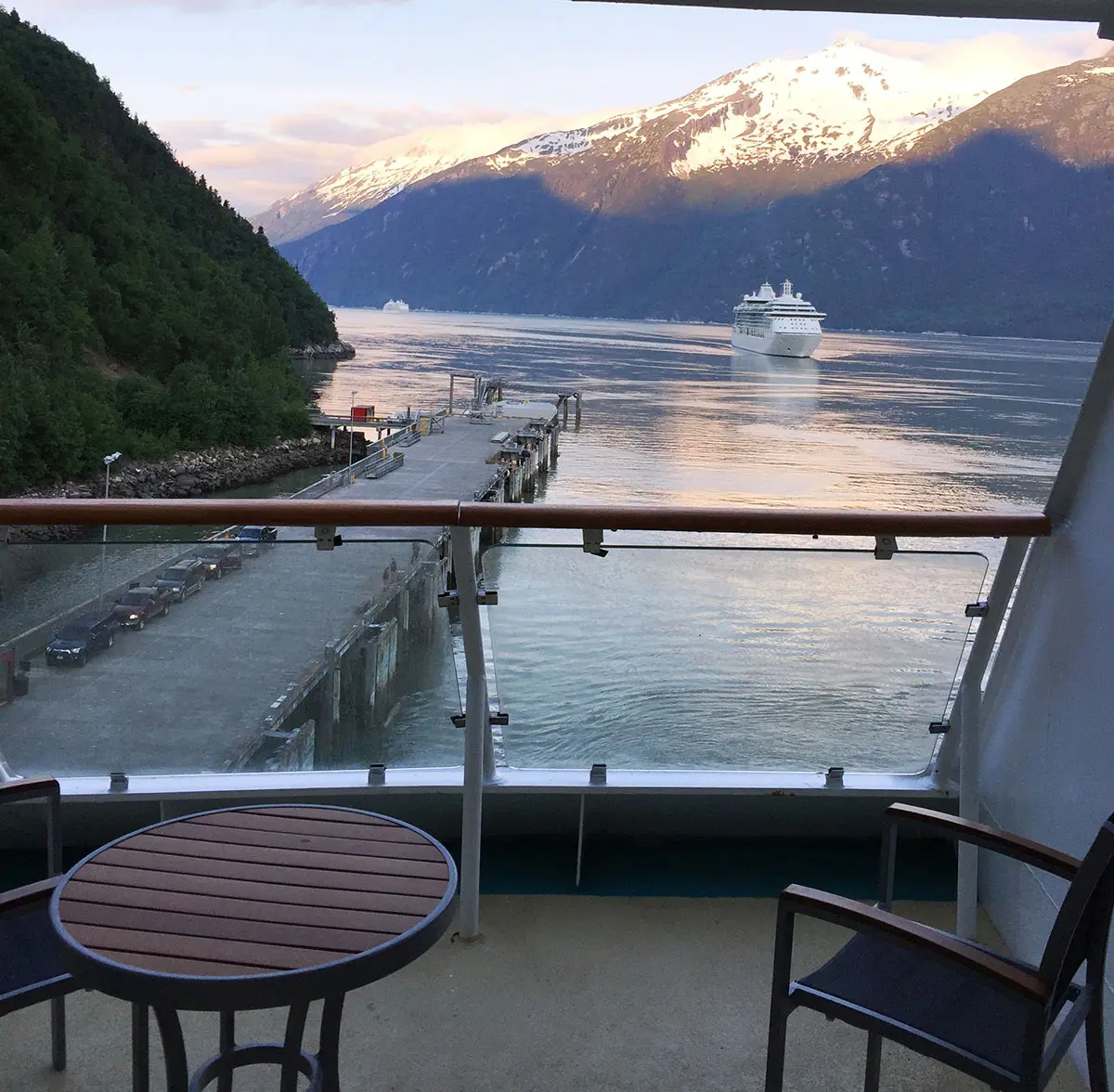 Similar to the aforementioned hump balcony rooms, some ships have rather large balcony rooms on the back of the ship.
There are aft balcony rooms on every Royal Caribbean ship, but some of the rear-facing cabins on Vision Class, Radiance Class, and Freedom Class cruise ships have very large balcony space.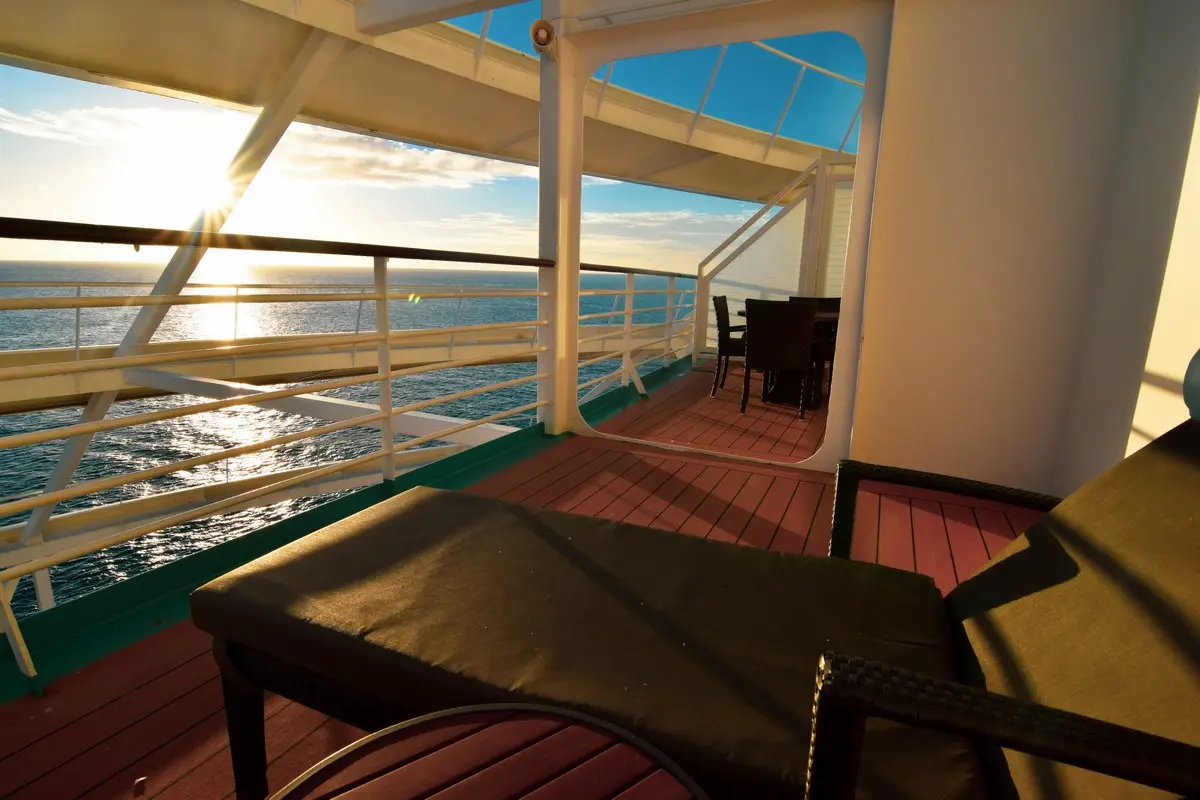 This means you not only get an interesting vantage point to enjoy, but much more living space outdoors.
People that cruise a lot will book up the aft balcony cabins on an Alaska cruise for the viewing opportunities.
Extra large Central Park Balcony rooms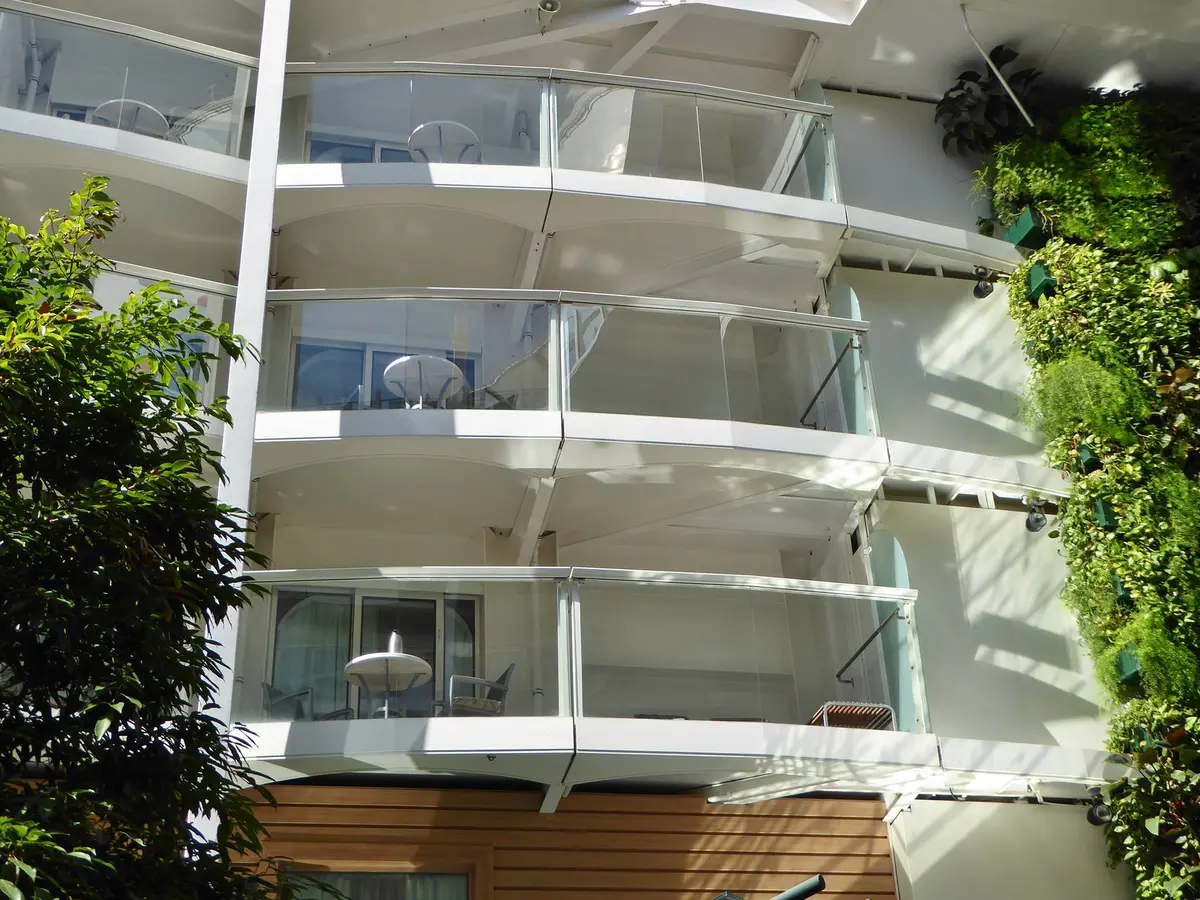 Ever since I learned about the handful of Central Park balcony rooms on Oasis Class ships, I always look to book these first.
There are two Central Park balcony rooms on each deck that have almost double width balconies for the same cost as other Central Park balcony staterooms.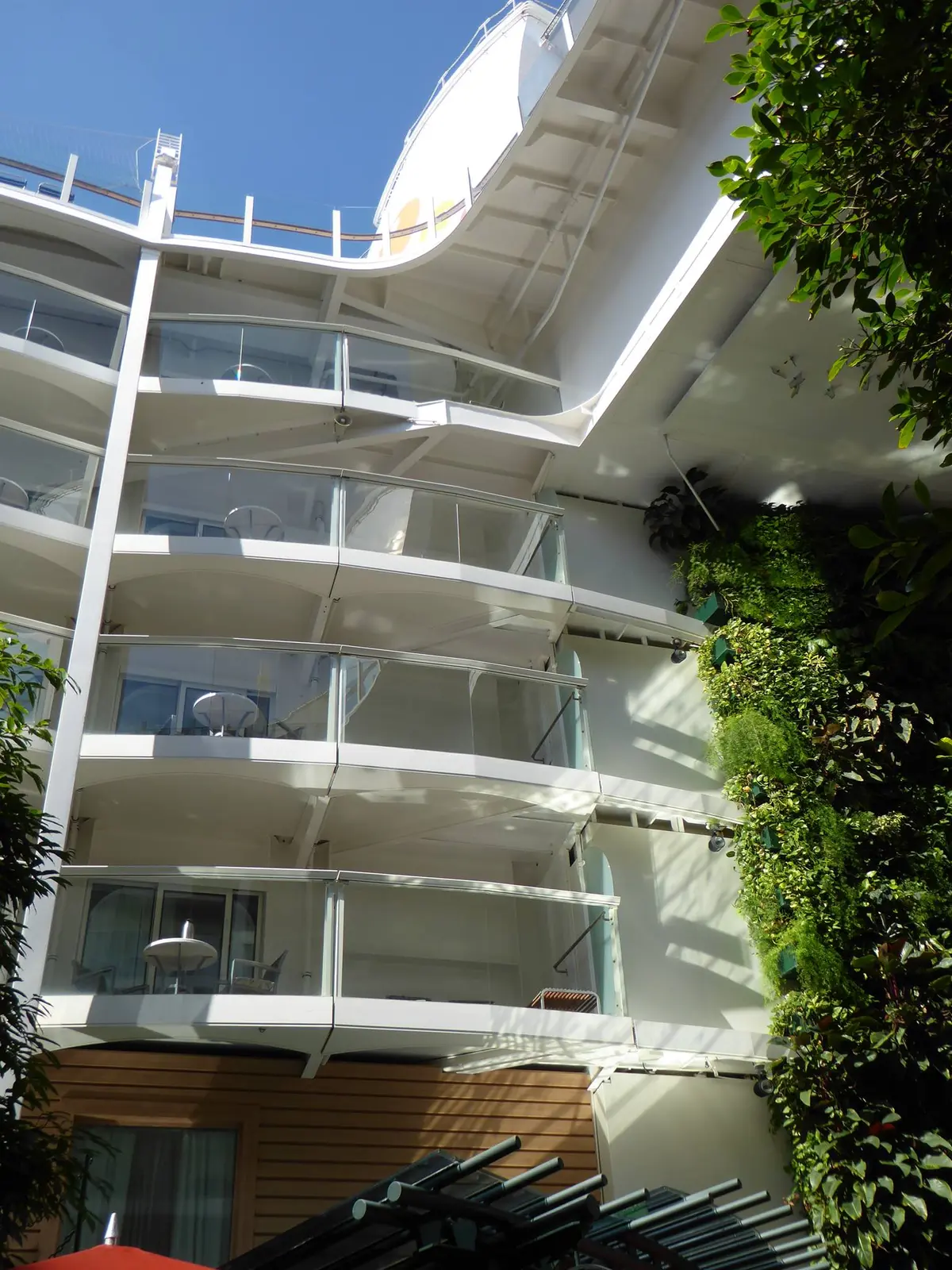 The cabin numbers are on decks 10, 11 and 12:
10229
10629
11229
11629
12229
12629
Why do these rooms have extra space? There's no actual cabin next door because the area is used by Royal Caribbean for something else.
Having that extra balcony space is a very nice benefit during your sailing.
Family cabins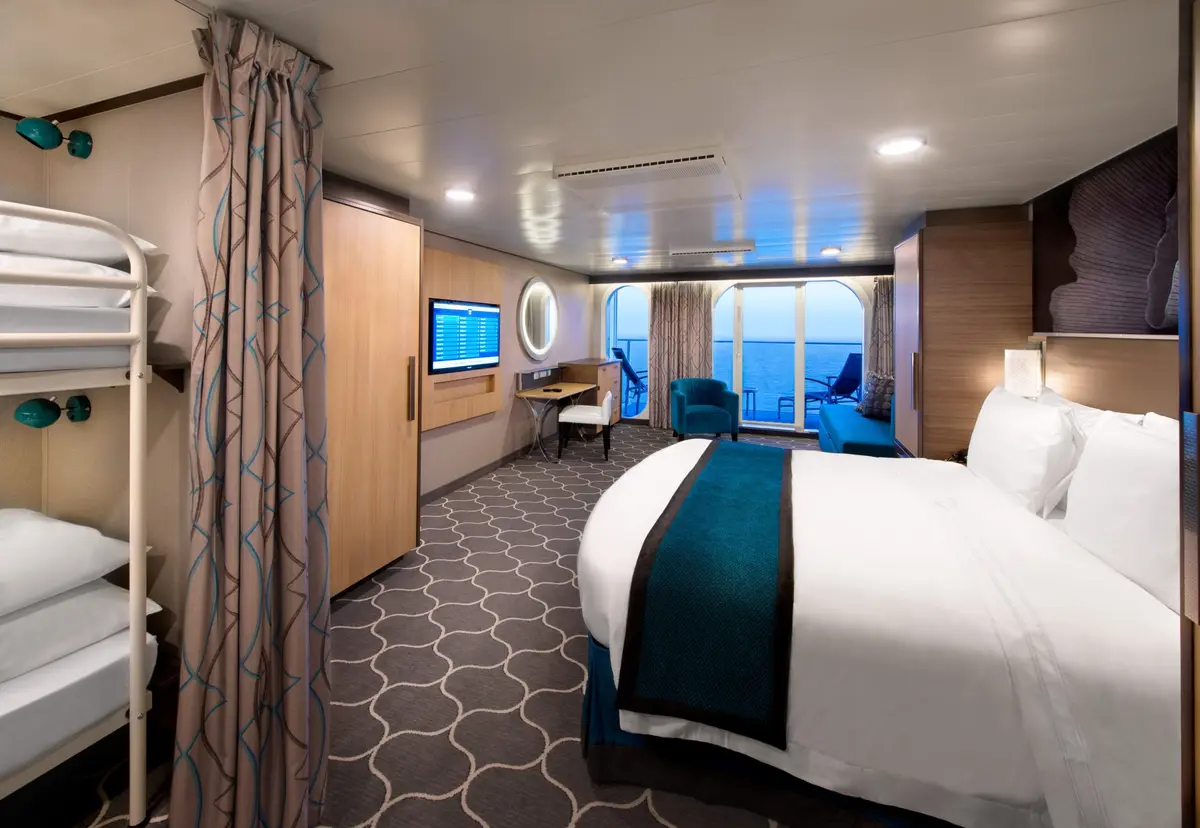 If you have two or three kids with you, it could be a great idea to try out one of the family oceanview and family inside cabins available on select ships.
While these cabins don't have a balcony, they do offer a ton of living space.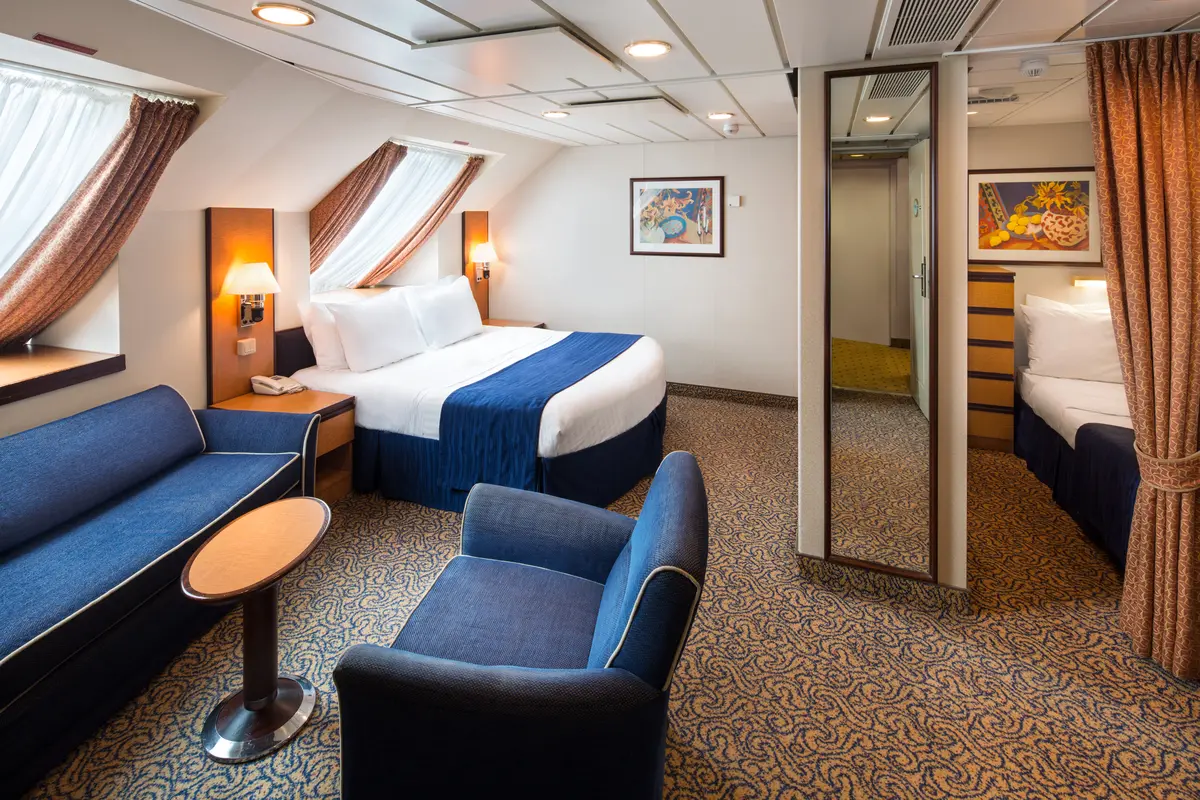 First and foremost, these cabins offer a bedroom for the parents, and either an additional bedroom for the kids, or a nook with bunk beds for the kids.
There's also two bathrooms, which can be a godsend for parents sailing with older kids.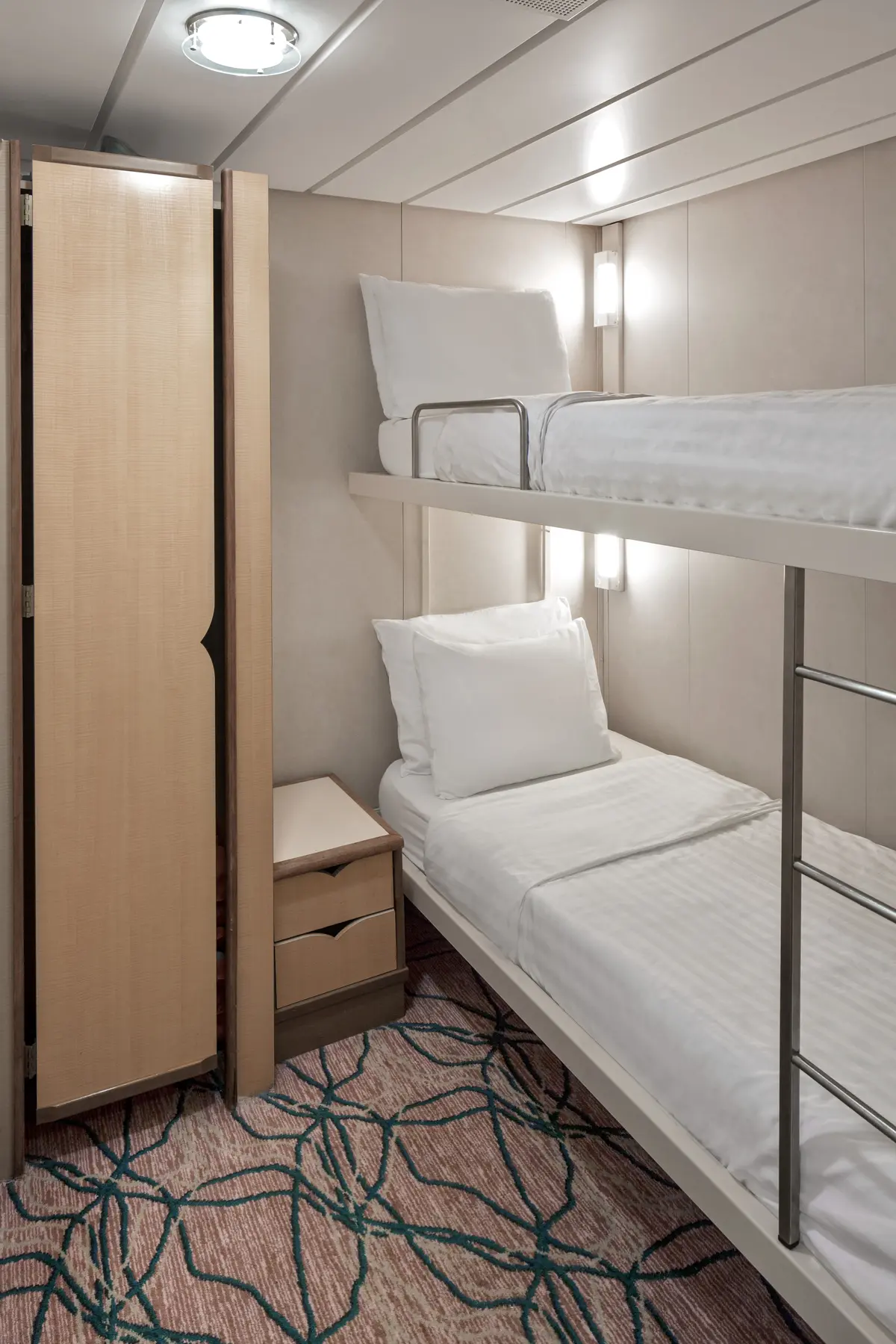 These cabins are typically located at the very front or very rear of the ship and offer a ton of living space, meant to be shared by families of 4 or more guests. 
Family rooms are cheaper than a suite and in many cases offers more space.