In:
While I absolutely love cruising and traveling, we all know that sometimes things don't go exactly as we planned. Sometimes we try things that just don't live up to our expectations. Other times, we are wowed by something that we never had on our radar.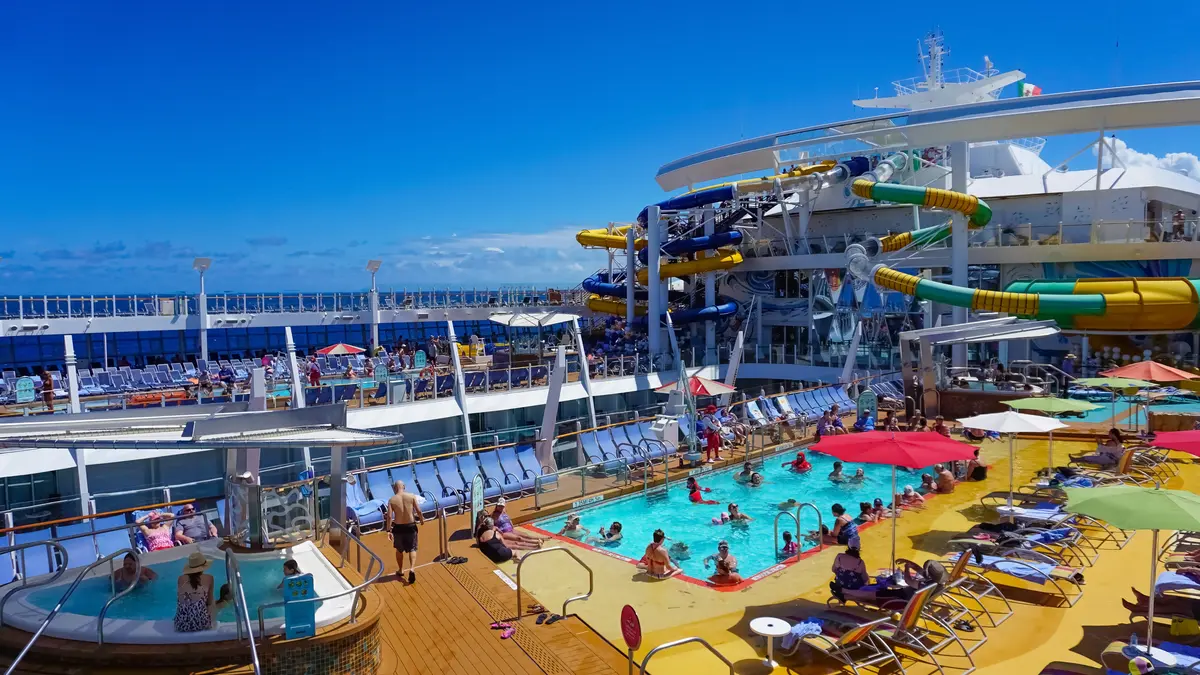 Royal Caribbean's cruise ships are built to appeal to a wide demographic, so we aren't necessarily meant to love everything a cruise ship has to offer. 
Traveling can also just be unpredictable - I've definitely had my fair share of travel woes over the years.
Take for instance the time my family flew all the way to Brazil to meet up with me on my Semester at Sea - just in time for the Brazilian embassy to go on strike and hold our passports hostage. I'll also never forget the time I traveled 9 hours inland for a safari in Senegal only to see zero animals in the wild. 
With cruising back in full force, I've been reflecting on my Royal Caribbean cruising experience over the years. After 30 cruises, there are certainly things that I won't be doing in the future after learning some valuable lessons. 
Here's a list of everything that I tried on a Royal Caribbean cruise that I won't do again.
Booking an excursion every day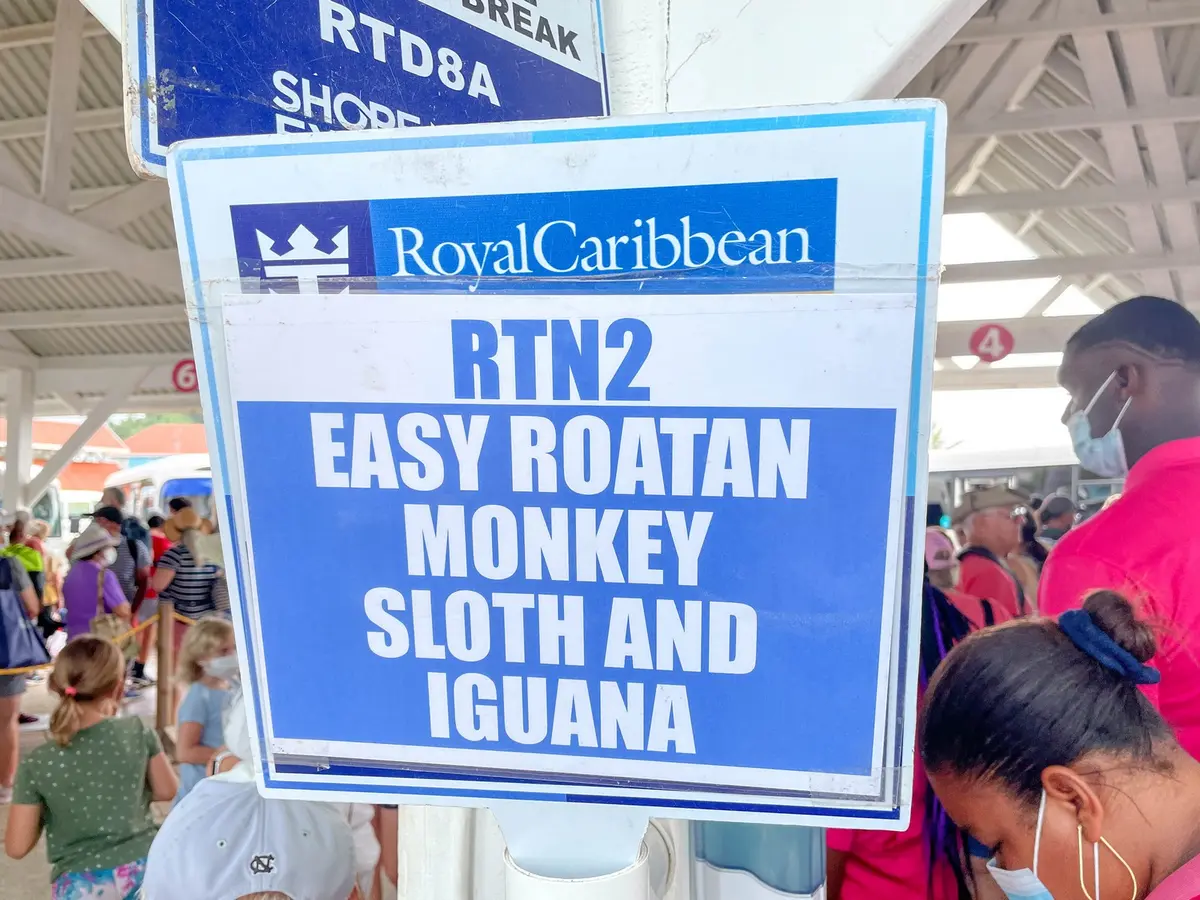 In our early days of cruising, we would have an excursion planned for every single port day. After doing this a few times, we all decided that an excursion each day was simply too much. 
Most of the time, we had to get up earlier than we wanted to on vacation so we could have breakfast and get ready in time. We'd be in the sun all day doing whatever fun activity we had planned. By the time we got back to the ship, we would be exhausted!
Of course, having some excursions planned can really maximize time in port. Excursions definitely have a time and place.
I just don't think we will be booking back-to-back excursions anymore. Not only is this very expensive to book multiple Royal Caribbean excursions, but it doesn't allow for flexibility. Sometimes it's nice to have a slow start to your morning and not have any plans set in stone. It's good to have rest days, even if it means being on your own schedule. 
Having a stateroom at the very front of the ship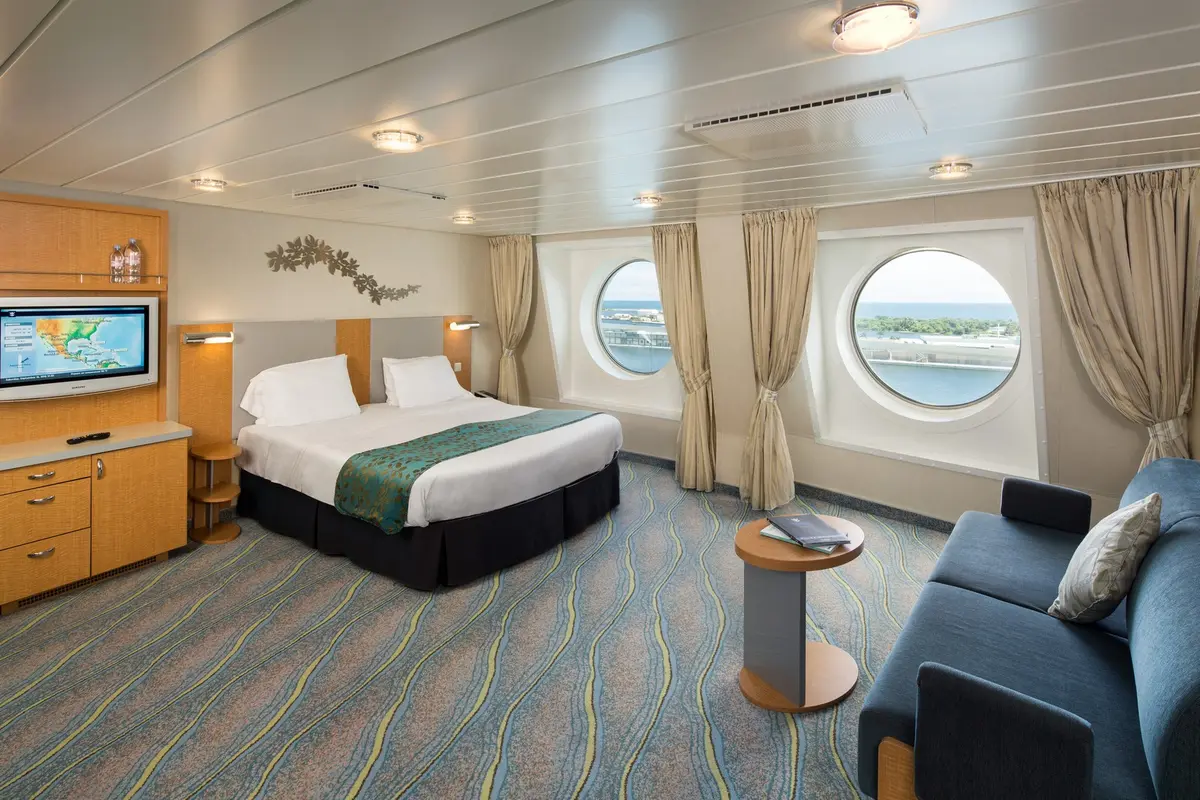 When I sailed to Hawaii with my family, we were offered an upgrade to a 2-bedroom suite onboard the cruise ship. We were so excited to have a huge room because we normally cruise in inside cabins.  
Our Hawaii stateroom was absolutely gorgeous. It had a separate bedroom for kids down a long curvy hallway. We also had our own bathroom, which was so nice. It felt like cruising in luxury!
But we learned immediately why no one had booked it. The hallway to our bedroom was so curvy because it wrapped around the very front of the ship. Maybe we just had bad luck with rough seas, but we were all sick every night that the ship was sailing.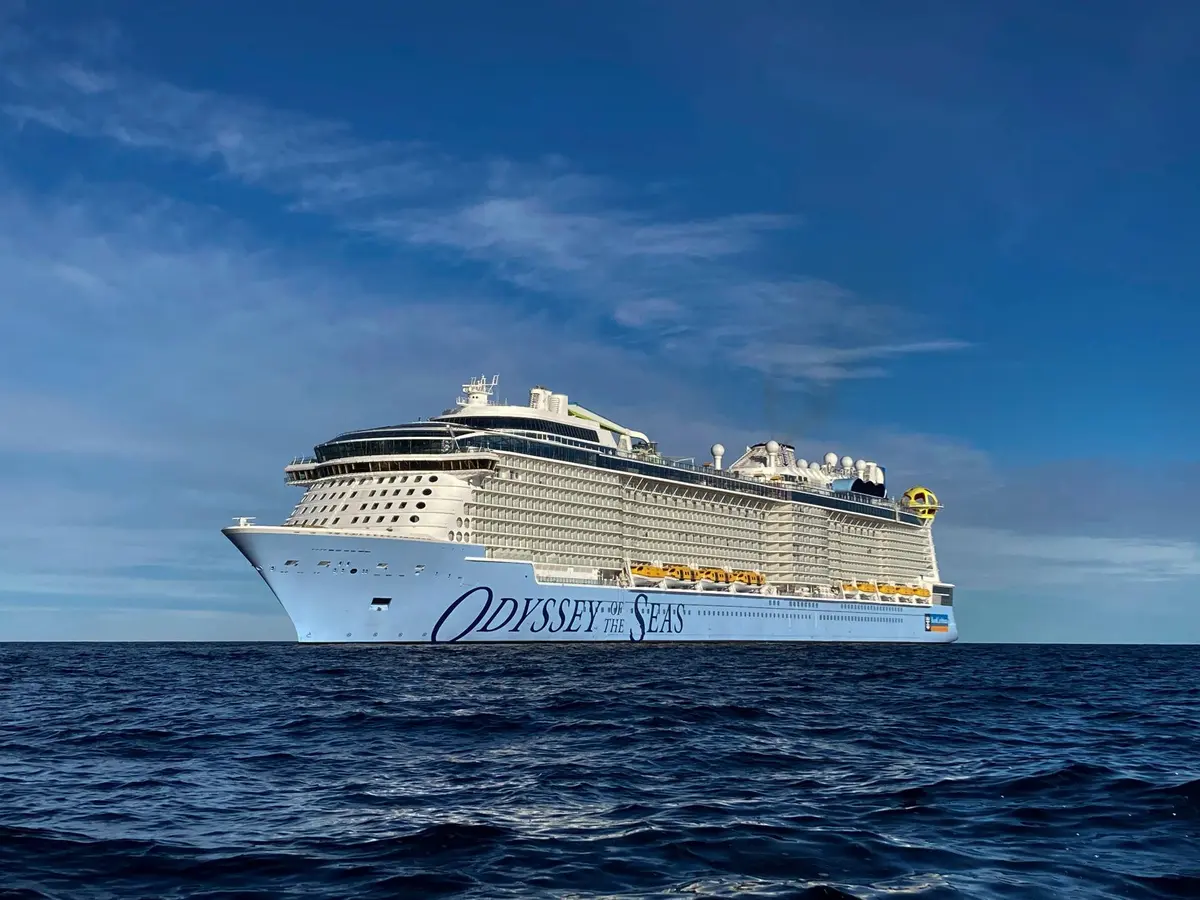 We heard that the Pacific Ocean is often more rocky than the Atlantic or Mediterranean, so we really should have done some thinking about that before jumping on the upgrade offer.
I won't be booking a cabin at the very front and top of the ship, regardless of how good of a deal it is! It isn't worth it to be seasick every night, regardless of how beautiful the stateroom is. 
Not making dinner reservations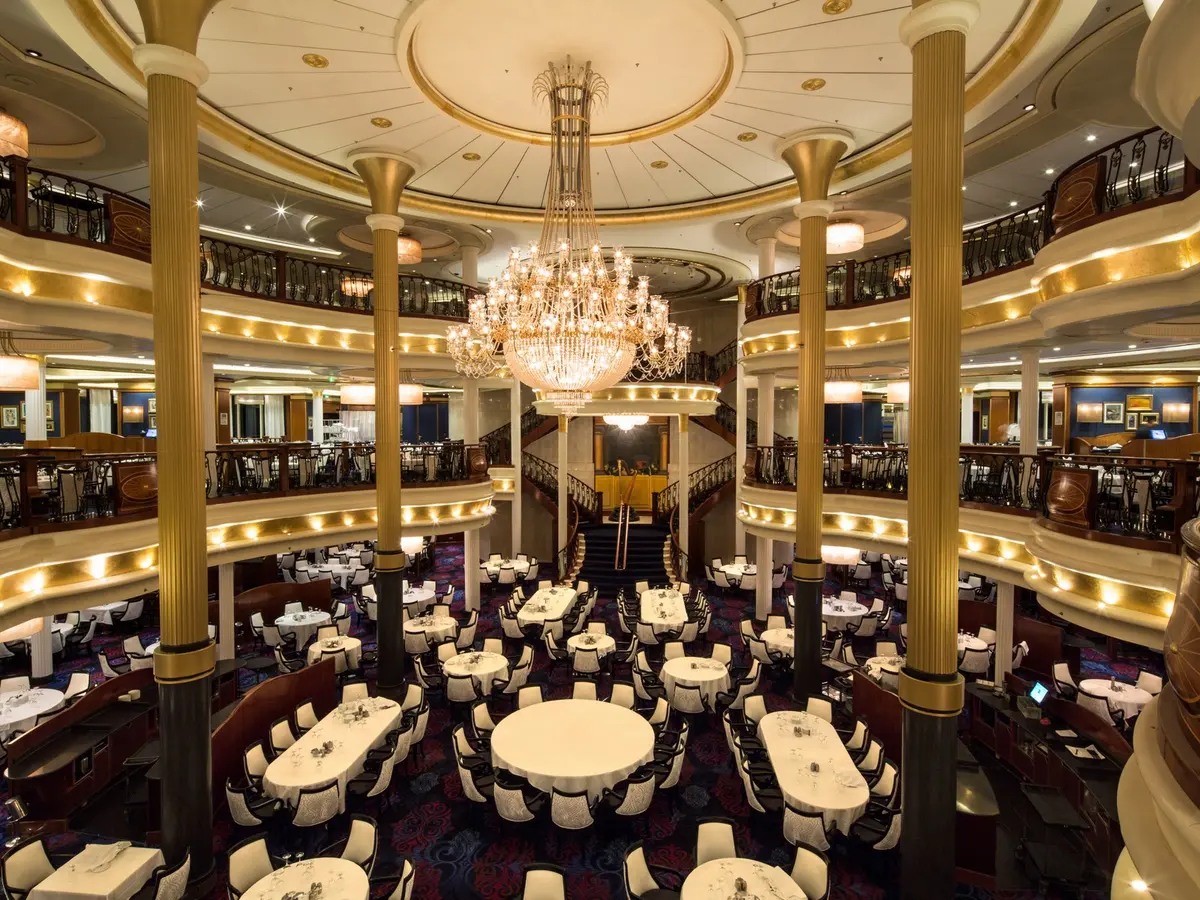 This seems to be a problem that's getting progressively worse with cruising. On a recent Harmony of the Seas cruise, we didn't make any reservations for dinner because we wanted to have some flexibility. We had booked My Time Dining, so we thought we could eat whenever we wanted.
That was clearly not the case. Apparently, everyone had booked dinner reservations prior to coming onboard. My Time Dining used to mean we could just show up and be seated whenever we wanted. Now, everyone makes reservations for My Time Dining and if you don't have one, you'll be waiting in line before getting seated.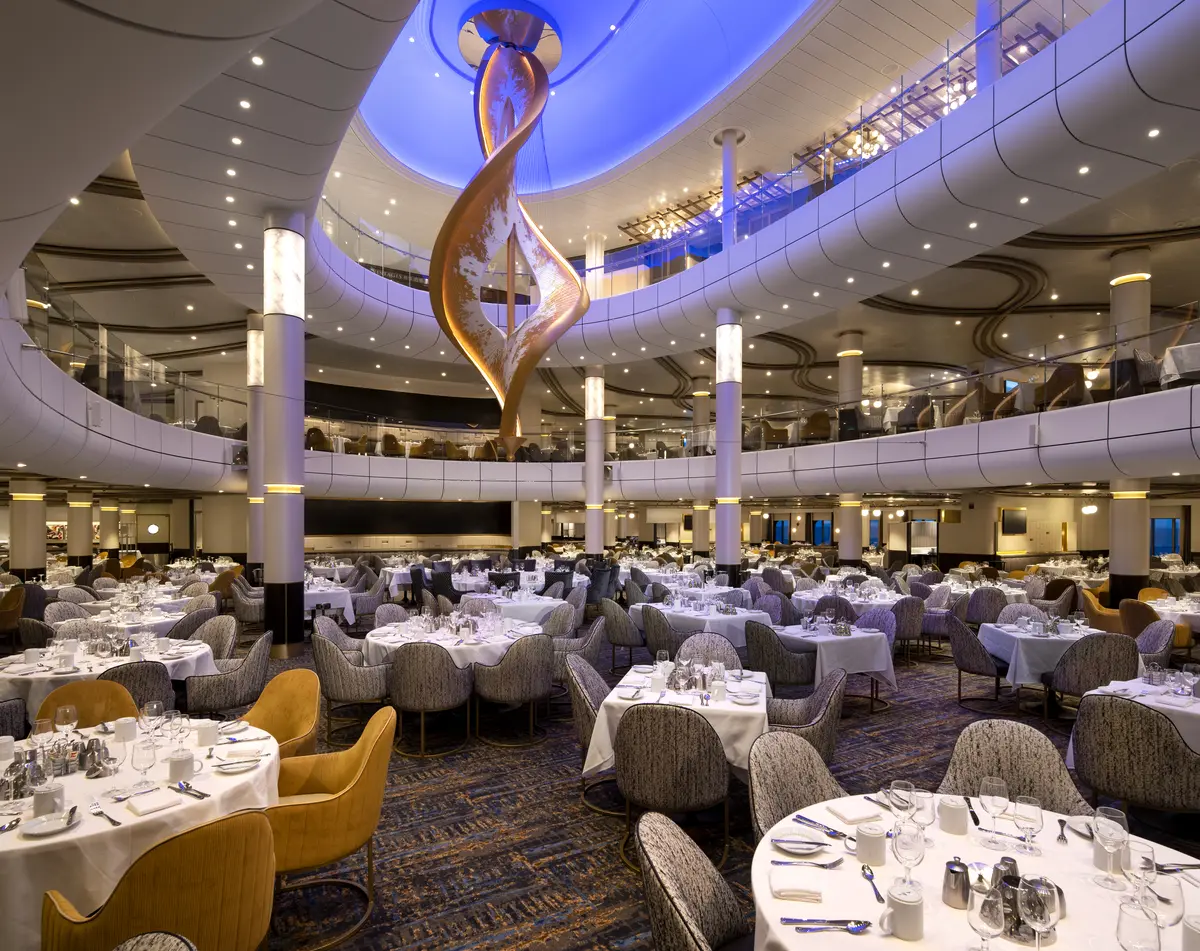 We were panicked at first, as my dad prefers to eat earlier than most people. The hostess was able to get us a set table each night for the early dining time, which resolved our issue thankfully. 
But, we learned a valuable lesson! We won't be winging it with reservations on future cruises, especially on Oasis class ships.
Taking a red eye flight the night before a cruise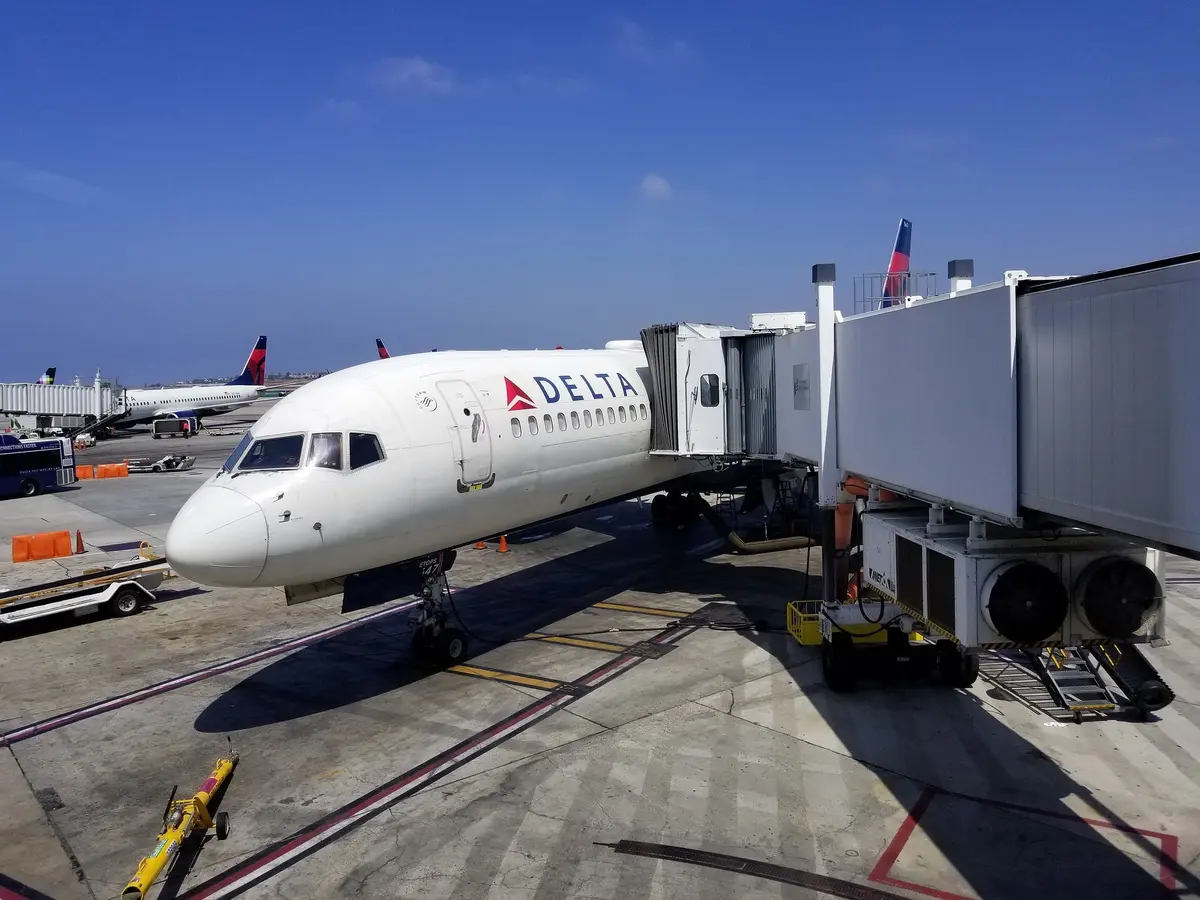 We never fly into a port the same day as our cruise, but my husband and I found ourselves stuck with a red eye flight that landed in the early morning on our cruise departing. 
We were sailing right after Christmas on Jewel of the Seas from San Juan. We booked a direct flight from Minneapolis to San Juan that landed at 6 a.m. on the morning of the cruise. This flight was reasonably priced on Sun Country for $200, but every other airline was charging astronomical prices for non-direct flights.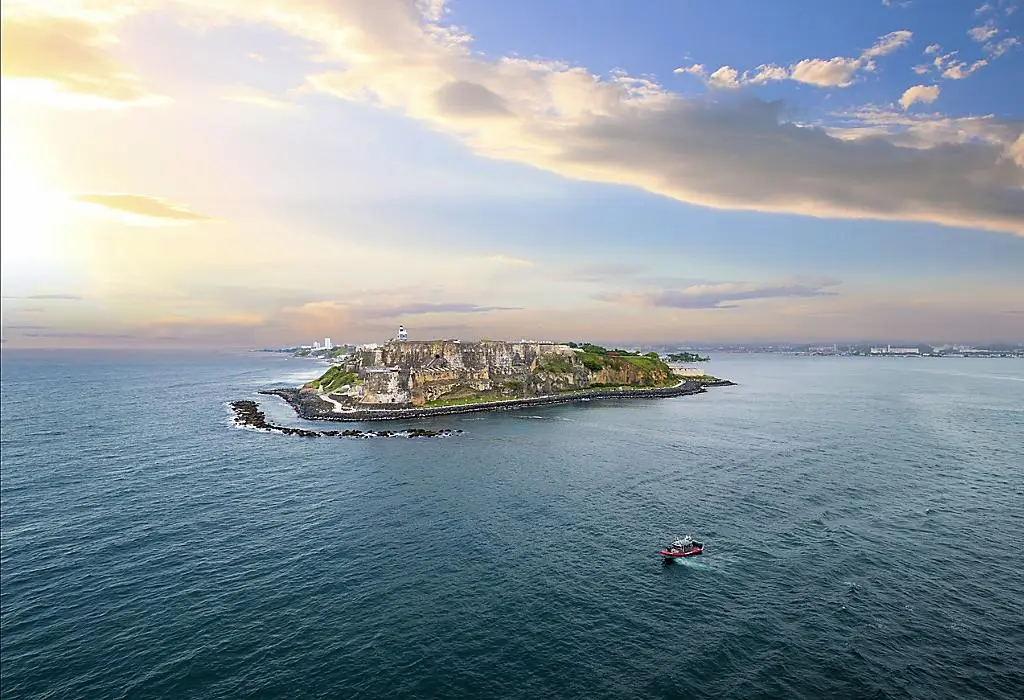 I was so stressed about the possibility of a delay that I had a hard time getting excited about the cruise. Even though it seemed like the best flight option, I was so worried about having a delay or cancellation that would prevent us from boarding our cruise. 
In the future, I will continue to spend extra if it means we can get into a port the day before the cruise. It's not worth risking your cruise entirely, even if it saves a bit of money!
Wasting time at the spa giveaway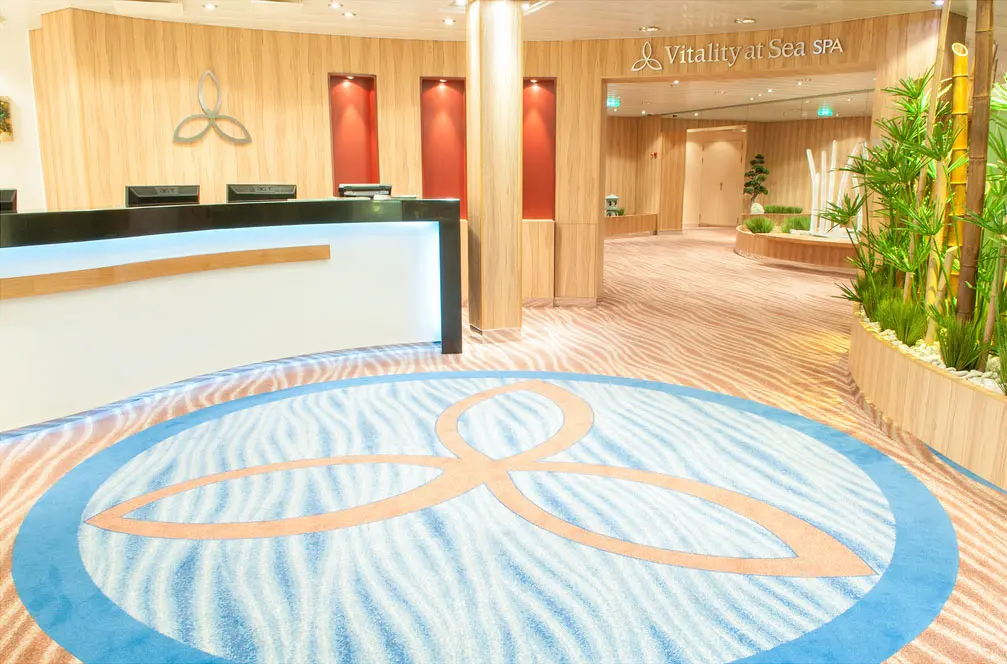 One time, we got roped into attending a spa giveaway in our early days of cruising. It was during the set sail party too, so we were hoping it would be worthwhile to miss the departure views of the ship sailing off. 
We should have known that nothing onboard is really free once you get on the cruise ship, as Royal Caribbean wants you to spend money onboard. 
My sister is notoriously lucky and won the "giveaway." We were all thrilled for her, clapping and cheering when they called her name. We were obviously thinking it was going to be a really nice prize.
Of course, it was far from a free spa treatment or service. The prize was something like, "Spend $300 and save $100 on a spa treatment if you book by Day 2." This is probably a decent deal if you were already going to spend money at the spa, but we didn't have any plans to spend money there in the first place. 
As such, we've never gone back to a spa giveaway on our Royal Caribbean cruises - or any other giveaway for that matter! We would rather spend our time on other activities that we enjoy more, like hot tubbing in the Solarium with a cocktail in hand.
Splurging on a spa treatment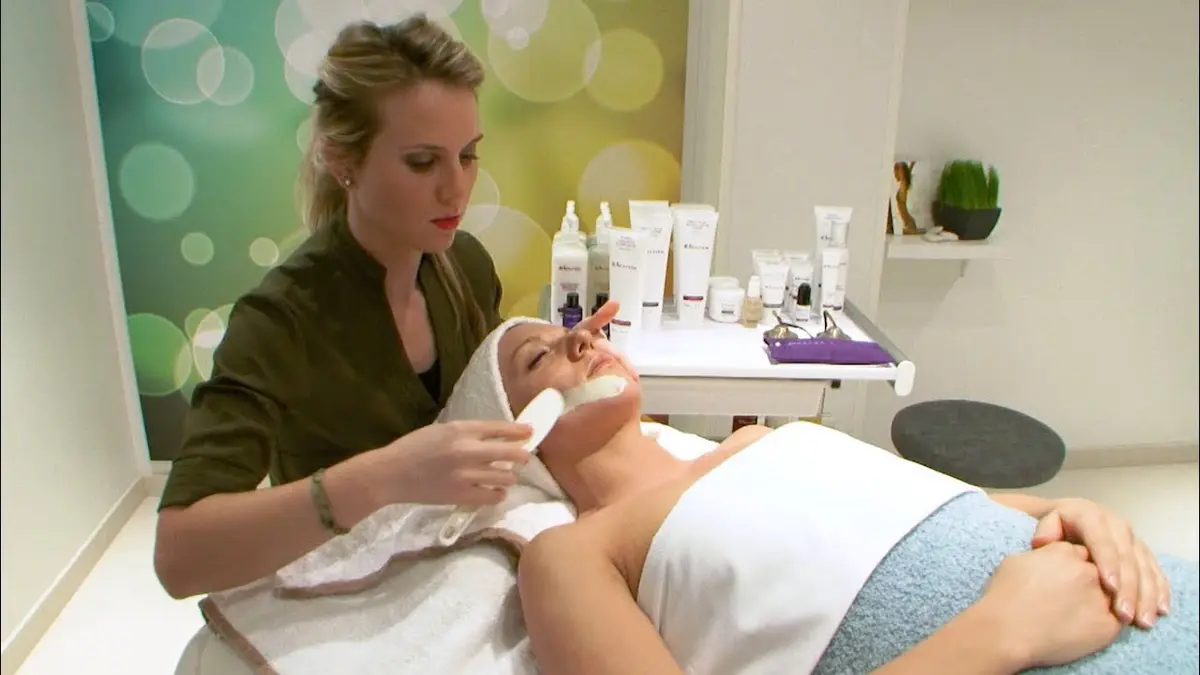 Since we are on the topic of going to the spa, I won't be returning for any spa treatment on future Royal Caribbean cruises. 
I know some people have great experiences with going to the spa and that's a big part of their vacation. I am not really a spa person to begin with; I don't get my nails or hair done often and rarely have massages. 
I had never had a spa treatment on a Royal Caribbean cruise ship before, but I was feeling proud that I had survived my husband's deployment and wanted to treat myself to a massage. I had woken up with a sore neck after our ship hit some rough waters, so what better time to indulge!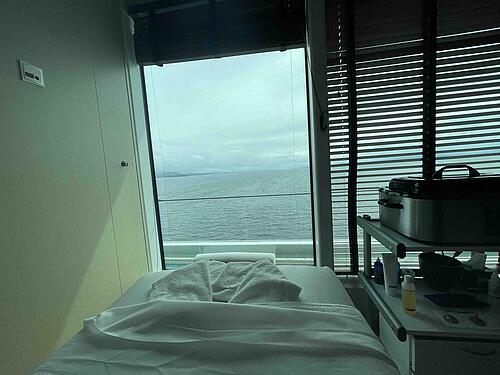 The treatment was $200, which is half of what the entire 7-night cruise cost. That was a tough pill to swallow, but I figured this was a special treat to myself and not something I do often.
Halfway through the hot stone massage, the masseuse told me I had a mass on my shoulder. I was confused and asked her if she meant that I had a knot, as this was the reason I came to the spa in the first place. 
She said no, it wasn't a knot, and I needed to go to the doctor back home for a biopsy to be done on the mass. She even stated, "Early detection is good."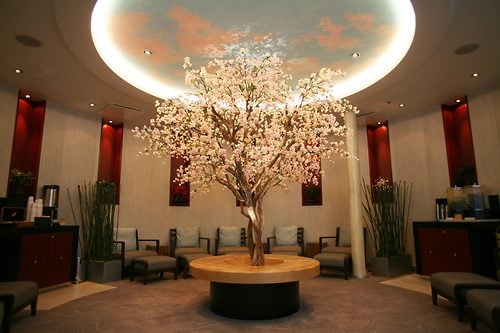 I was absolutely shocked and flabbergasted. I broke down in tears with the stress overwhelming me. I wondered how I was supposed to enjoy the rest of my vacation with this looming thought. 
She then asked if I wanted to schedule a consultation with the acupuncturist to help with my anxiety. I was so disheartened by the experience that I left in tears. I'm a naturally anxious person, so she probably couldn't have said this to a worse person. 
Luckily, I spoke to the spa manager and she was deeply sorry about the issue. She offered me a full refund and assured me that this should have never happened. Of course, I just had bad luck that this happened. I am sure the masseuse had good intentions, but she isn't a medical professional.
After this unfortunate experience, I won't be treating myself to anything at the spa again though. 
Sliding down the waterslides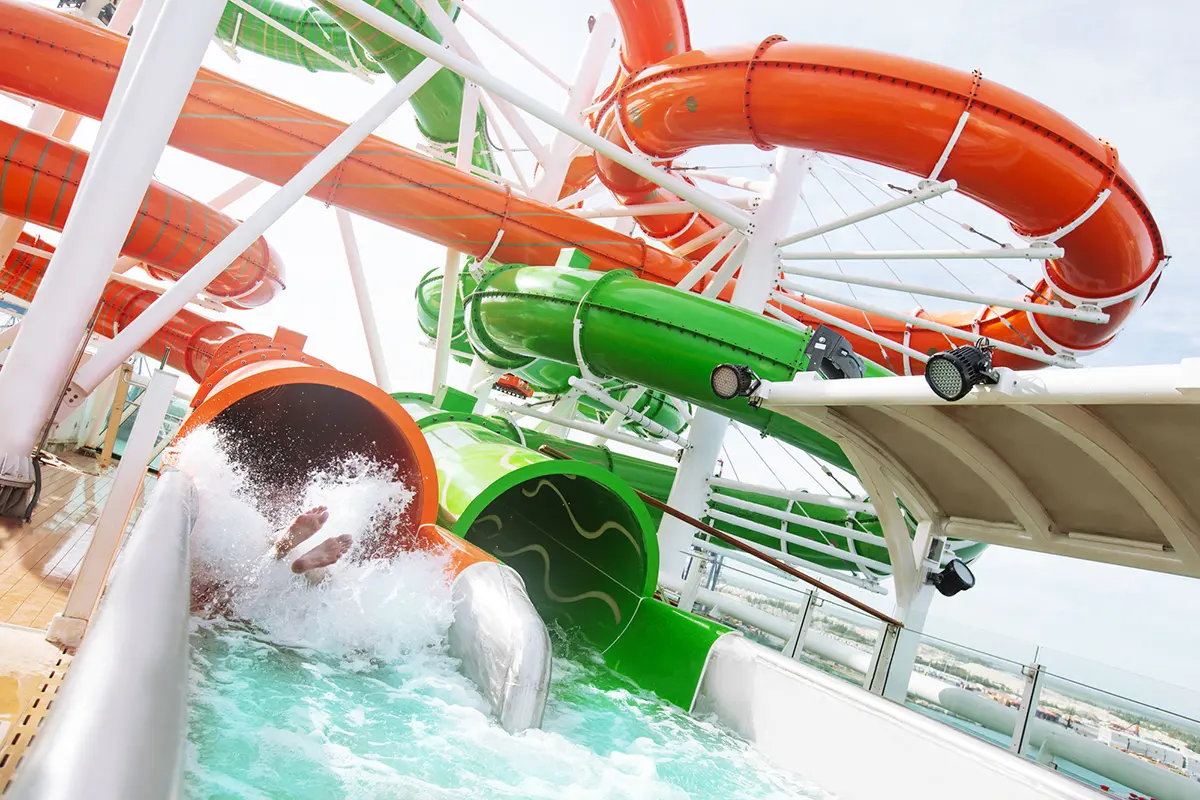 My last few cruises had brand new waterslides that I was excited to try out. Both times, we had to wait in short lines but I was excited to try them out. 
As I flung myself down the entrance of the slide, it seemed that I was barely putzing my way down the waterslide. I don't know if that's the intent of the slides and perhaps smaller cruisers have a more exhilarating time. 
I guess I don't really know what I was expecting, but I won't be spending my time trying the waterslides anymore. These are definitely aimed at kids, but are meant to be family friendly for cruisers of all ages. 
Even though I didn't have to wait long, I would have been bummed if I had waited in a long line to have an underwhelming experience.