In:
That perfect cruise itinerary has been booked for months, you've got everything ready to go, and the notion of cancelling your cruise seems unfathomable at this point.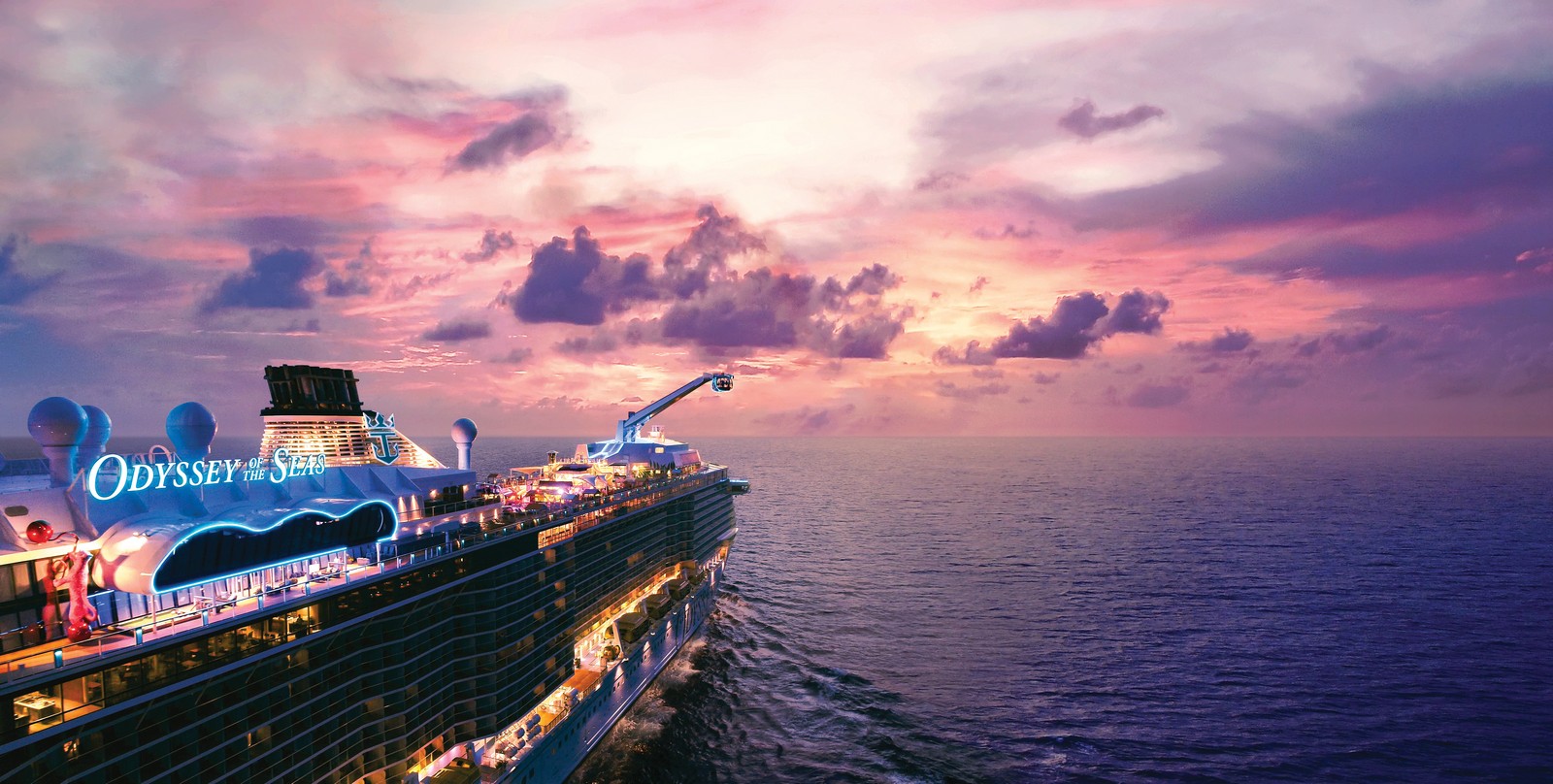 However, the rapid spread of the Omicron variant is giving just about everyone second thoughts about their travel plans.
Between Royal Caribbean's incredibly high level of health protocols and certain steps you can take as a traveler, there are some ways to travel and stay relatively safe.
If you decide to go ahead with your cruise, here are some things I would recommend doing so that your cruise is enjoyable.
Be okay with changes, especially at the last minute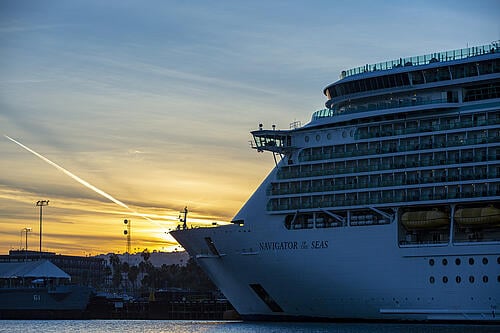 If nothing else, you need to be totally fine with an email or letter in your stateroom informing you that your plans need to change.
Whether it is a new health protocol or your ship changing itinerary, travel right now is full of changes on an almost daily basis.
While most people generally don't like change, I think there's a lot of folks are fine with these updates as long as they still get to go on vacation.
I certainly recall during the cruise industry shutdown of 2020-21 where I would have absolutely paid money to sit on my balcony and do nothing else. Luckily, a cruise today still offers a much better experience than that.
Be aware that changes could be announced at anytime, and there is no point where the cruise line cannot announce something. If that sounds okay to you, go ahead with the cruise. Otherwise, defer your vacation until later.
Read more: Why you need to be flexible if you want to go on a cruise right now
Assume less activities to do
Cruise ships are packed with so many activities and events onboard, but with Covid affecting crew members just as much as passengers, the ships can sometimes be short staffed.
The result of less crew is there may be less activities offered onboard. 
My advice is plan on a cruise that resembles a classic cruise experience, rather than one where you could count on every single event and signature activity being open.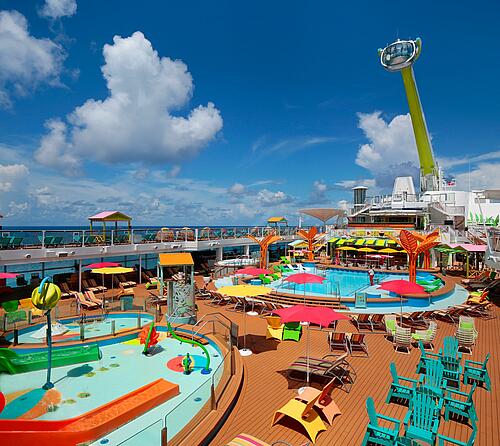 Admittedly, this is a "glass is half full" approach to planning the cruise.  But I think it keeps expectations in line so you can only be pleasantly surprised when there's more to do onboard.
If I'm going on a ship tomorrow, I would pack more books or card games so I could enjoy that almost anywhere. I'd pack my kids' Nintendo Switch or iPads so they have something to do in the room when Adventure Ocean is full.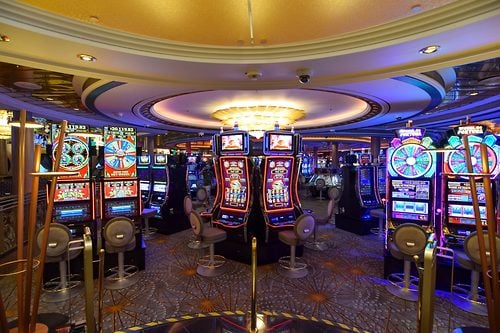 I might also plan to spend more time (and money) in the casino.
A time-honored cruise tradition is time spent at the pool, and I would figure to spend more time up there.  Maybe even an afternoon nap, which is the best indulgence of vacation, if you ask me.
Bring N95 masks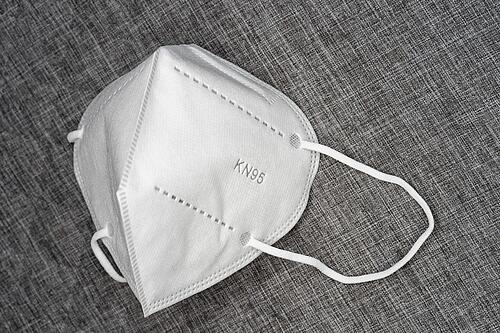 I'm not a health expert, but it seems a lot of health experts are advocating upgrading your mask to a N95 or KN95 mask.
In an study conducted last August, researchers from universities including Yale and Stanford found surgical masks were 95% effective at filtering out virus particles, compared with 37% for cloth masks.
Royal Caribbean requires masks to be worn indoors, so when I sailed on Navigator of the Seas last week, I packed KN95 masks to wear just to add better protection.
Purchase at-home Covid-19 tests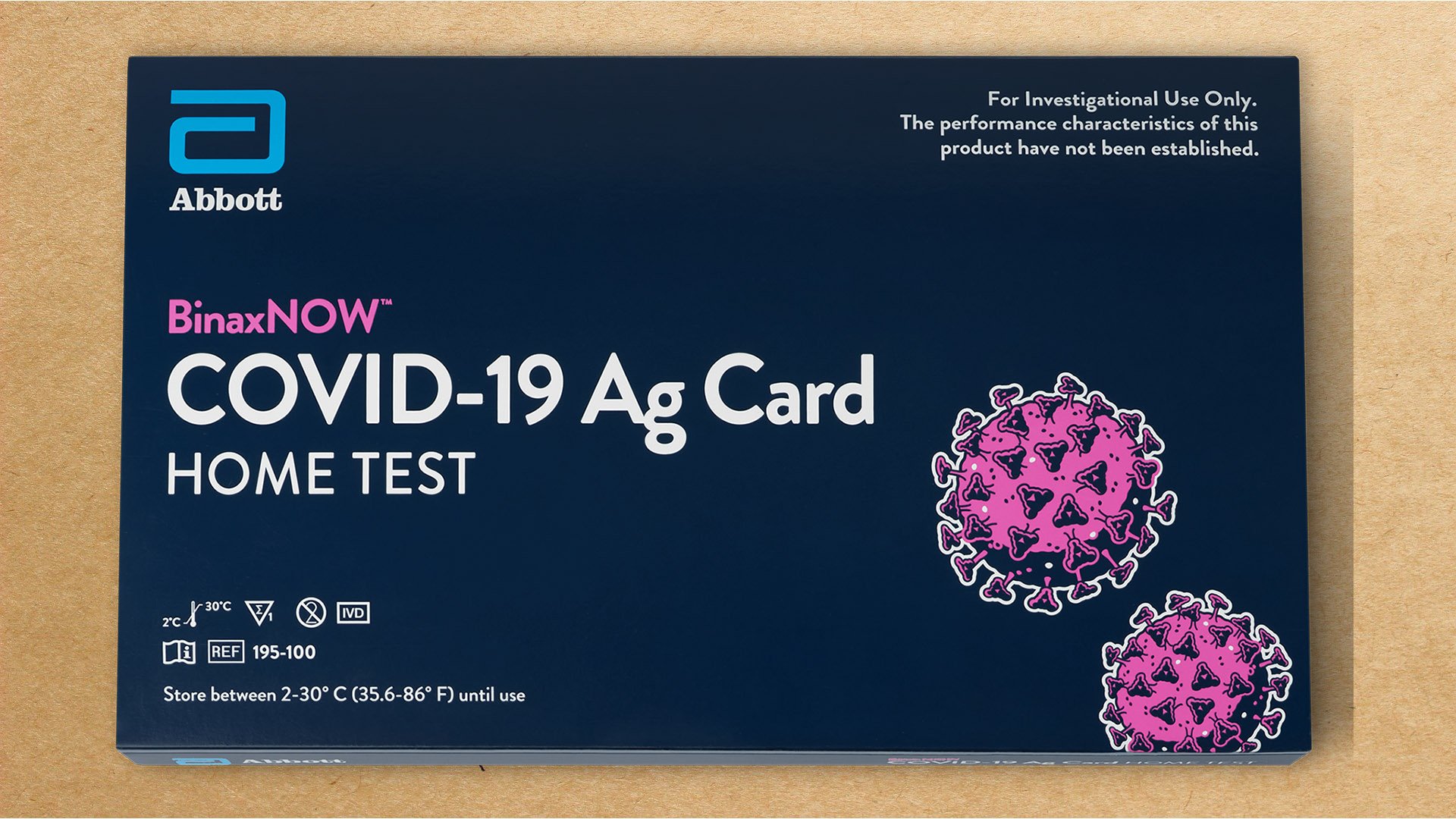 Assuming you don't have unvaccinated kids cruising (they need a PCR test), you should plan to order at-home Covid-19 tests rather than trying to get an appointment somewhere.
One of the many effects Omicron is having is land-based testing sites are overwhelmed, and long waits for a test are common. 
Your best bet is to purchase the Abbott BinaxNOW™ COVID-19 Ag Card Home Test, which is the only at-home test that Royal Caribbean accepts.
I would recommend purchasing them 1-2 months before your cruise so there is enough time in terms of shipping to reach you.
You can purchase the test through eMed or Optum.
Read more: I tried the at-home Covid-19 test that Royal Caribbean accepts
Prioritize outdoor excursions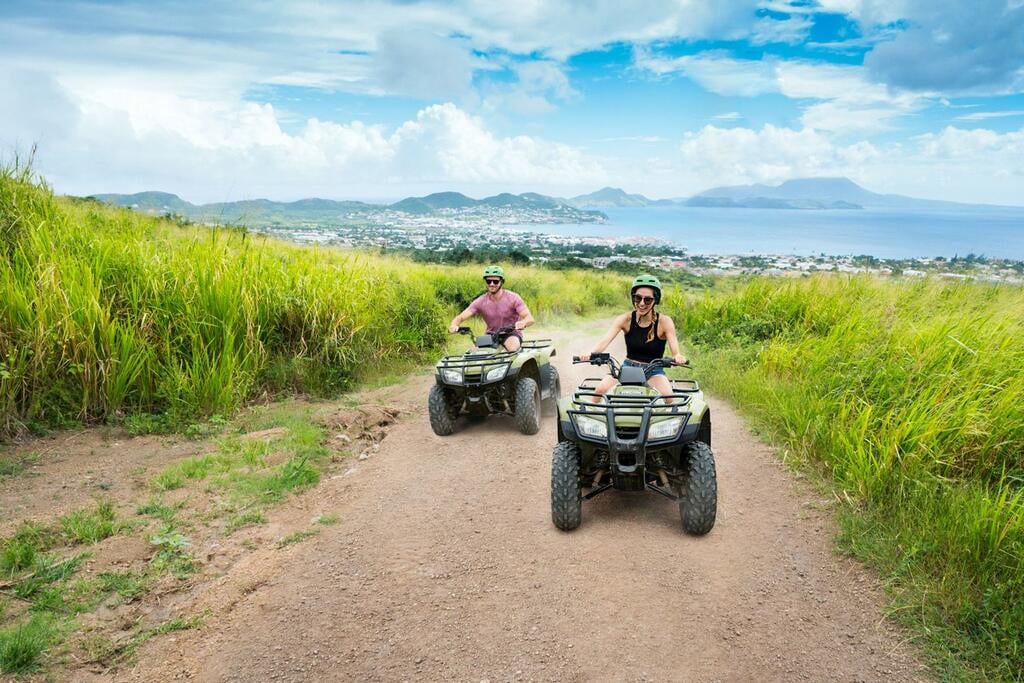 It's not always possible, but an easy strategy of avoiding higher-risk situations is to book outdoor shore excursions.
Catamarans, beach days, or hikes are all great examples of tours you can book on your own or through Royal Caribbean to be able to do something fun in the ports you visit while avoiding being indoors.
Not to mention if you plan an outdoor tour, you may be able to ditch the mask (subject to local laws).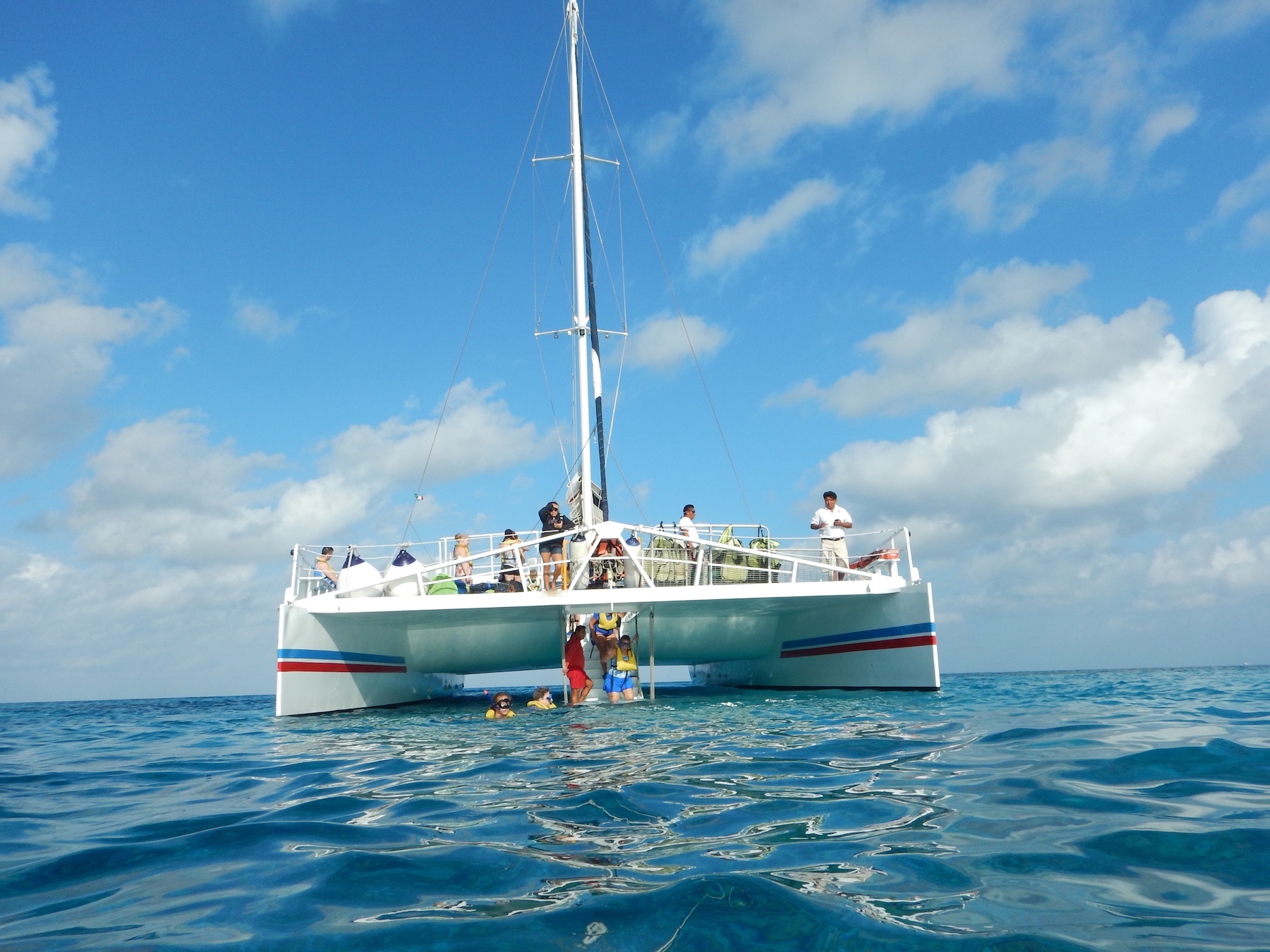 On our last cruise, we took three tours that were all almost exclusively outdoors: catamaran, ATV, and beach day excursions.
Obviously if you did something indoors that is not to say you are putting yourself in harm's way.  Rather, if the Covid cases are worrying you, there are lots of good tours outdoors you can book.
Air travel tips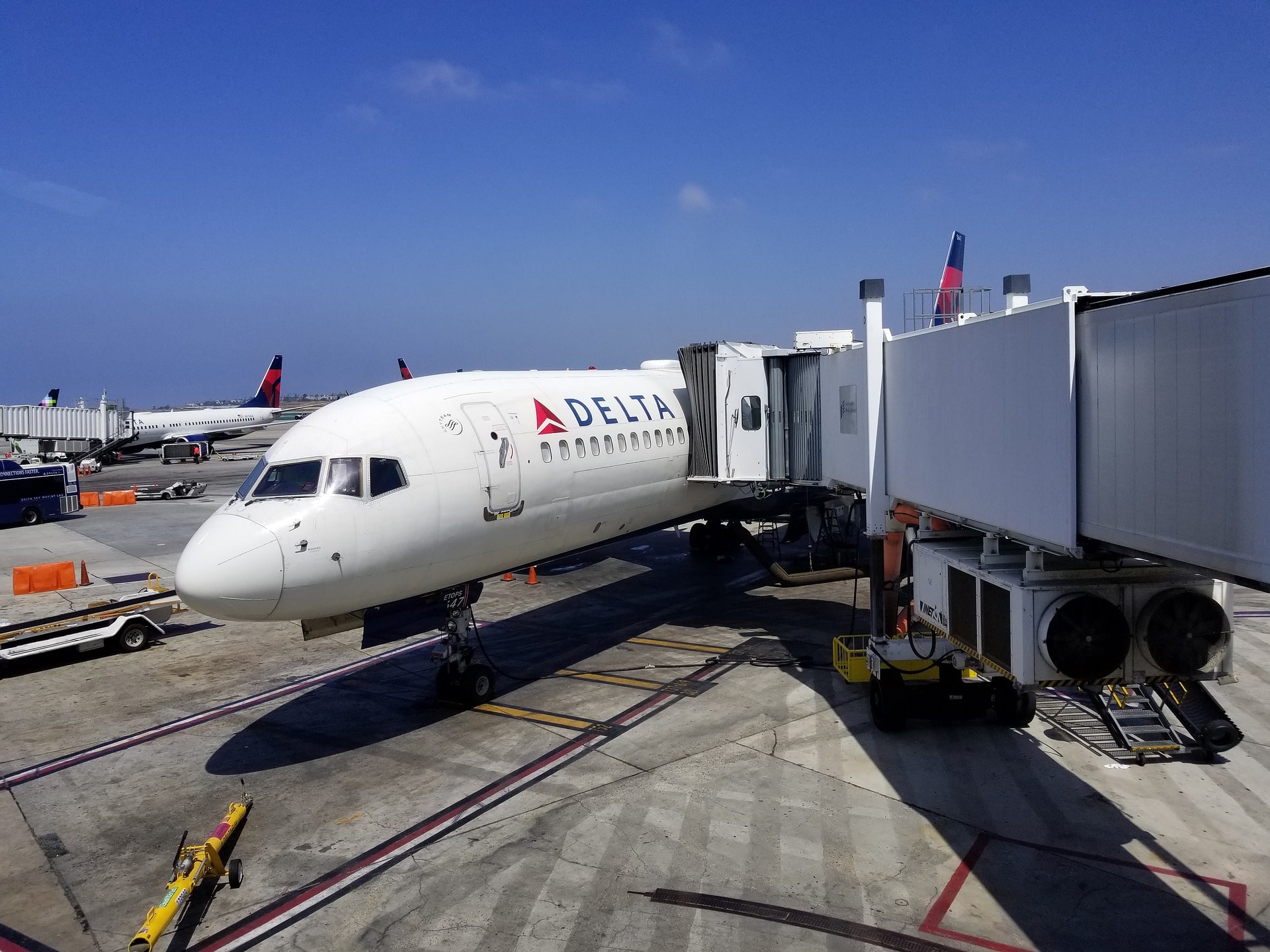 In addition to not being a public health expert, I'm also not an air travel expert.  But, I've read lots of tips to help prepare for when we flew cross-country for our cruise.
Here are some pieces of airplane advice that I think makes sense.
Book a window seat to avoid exposure to people walking by in the aisle. If you can afford it, this is a great time to upgrade to a business or first class seat because they are less crowded.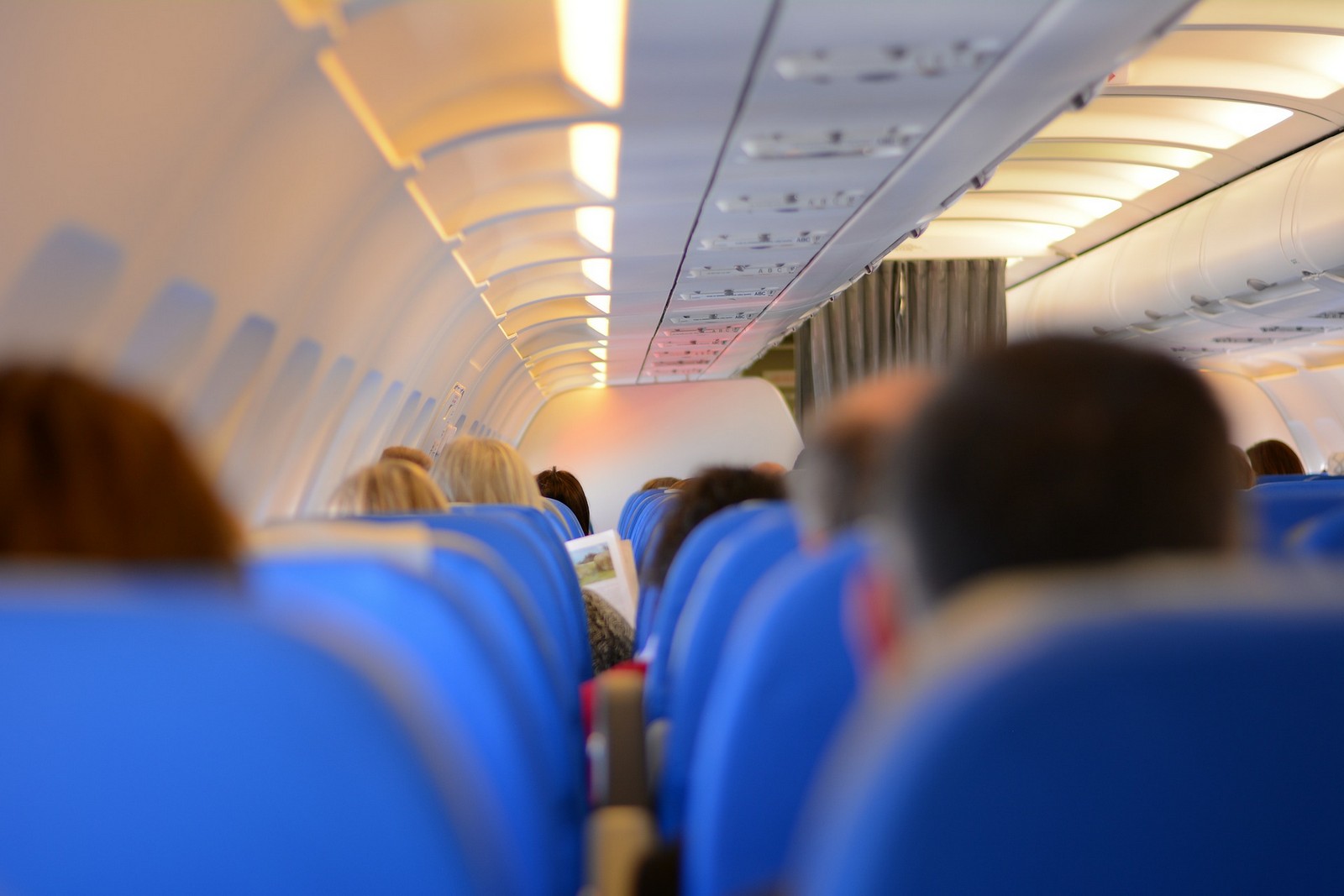 Once you are seated on the plane, turn the air blower on to its highest setting to keep as much air moving as possible.
In the airport, try to find the most social distanced place you can find. That is usually not easy, but instead of cramming into a chair near the gate, find a spot to stand away from everyone else where you can see the gate agent so you know when boarding begins.
Now is the time to try upgrade your cabin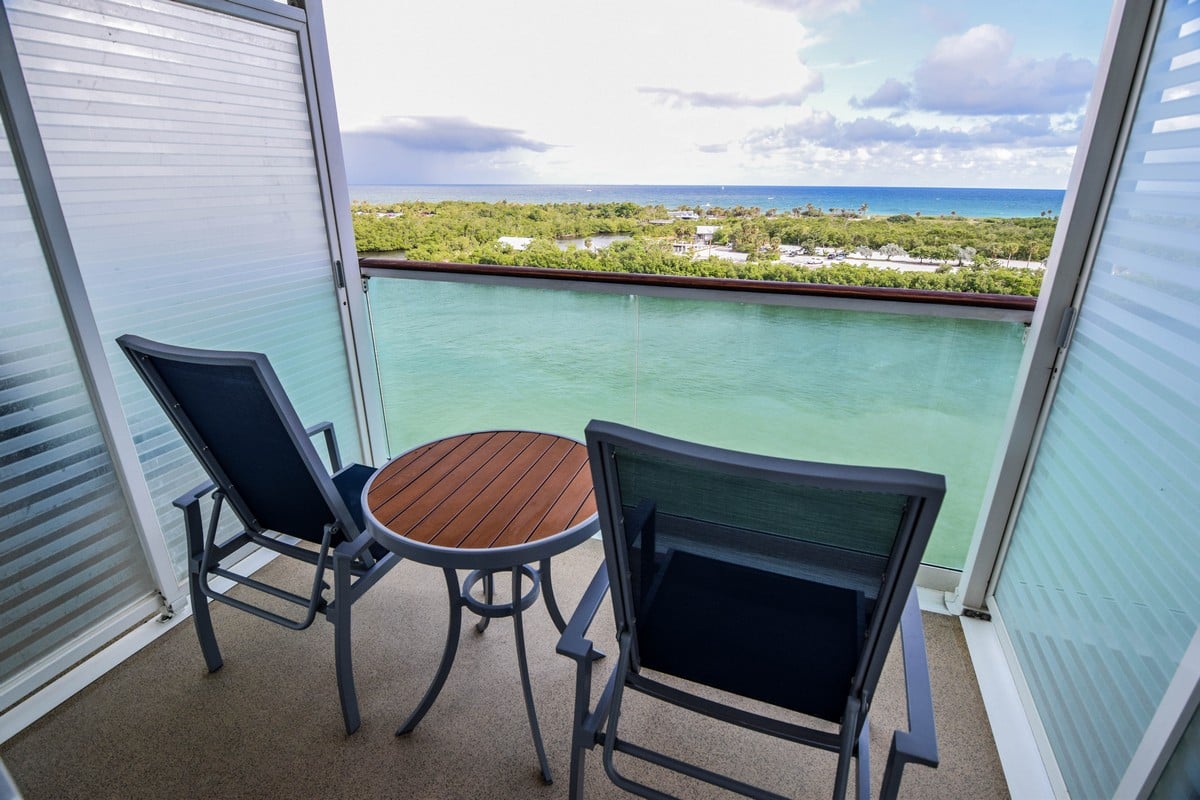 I've never been a major fan of Royal Caribbean's bid for a cabin upgrade program, RoyalUp, but if there's a silver lining to Omicron, it is that it has never been easier to get an upgrade.
Royal Caribbean said there's been increased cancellations in the near-term sailings due to Omicron fears, which means cabin upgrades could be easier to get.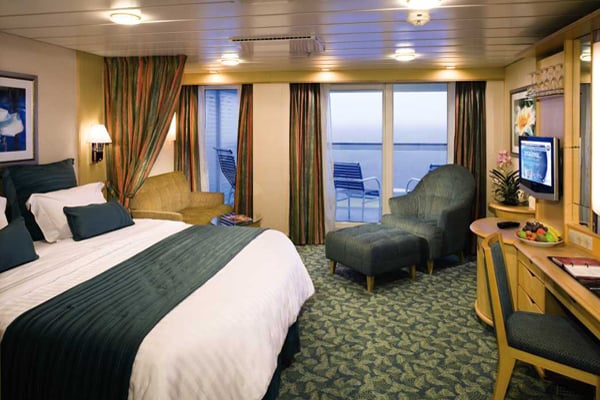 If you are booked in an inside cabin or a oceanview, I would recommend rolling the dice on a balcony upgrade via RoyalUp to see if you can snag a great deal on a bigger room.
Obviously I cannot promise you will get anything, but I think the odds are better in general today than they were a month ago.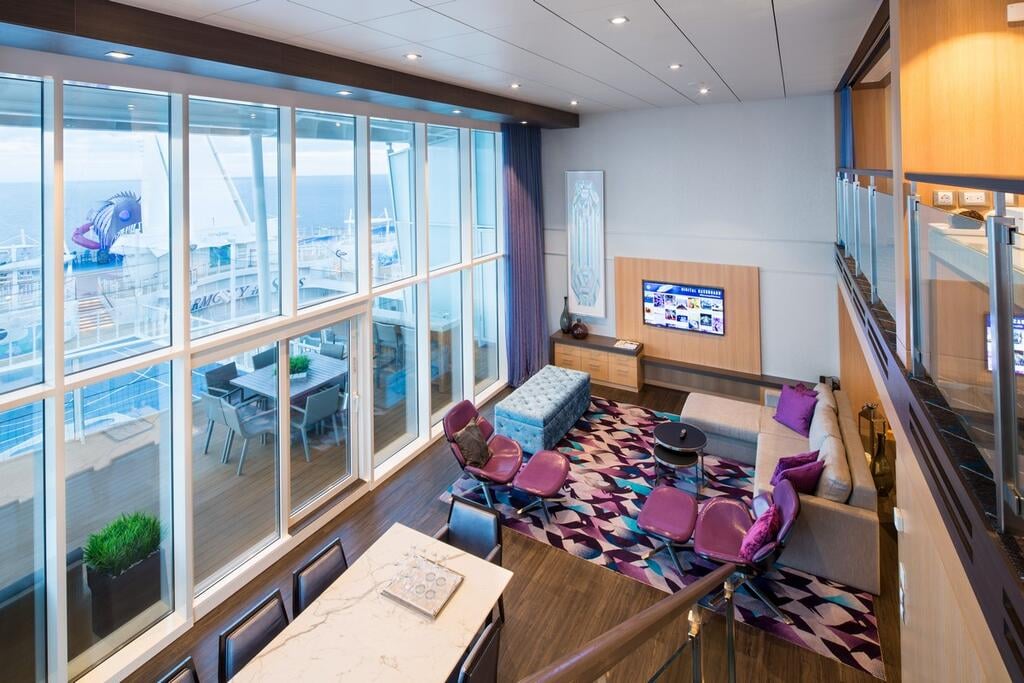 Bidding for a suite upgrade is always tough since everyone that does RoyalUp dreams of moving up to a suite, but you may as well give it a shot too.
Keep in mind that RoyalUp doesn't necessarily mean there is an open cabin to move up to, but I think the soft demand right now makes it the right time to try for an upgrade.
Read more: How to upgrade your cabin on Royal Caribbean
Don't be afraid to delay your cruise plans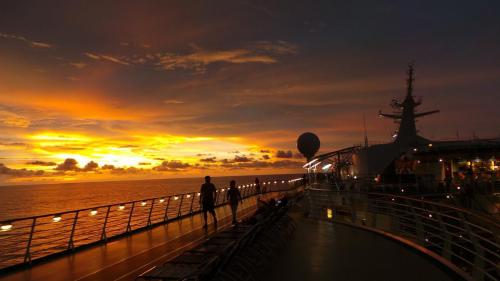 Last, but not least, if you decide this isn't the time to cruise, you can still change your mind.
Royal Caribbean's Cruise with Confidence program allows anyone to cancel their cruise up to 48 hours before the sail date without any penalty, and get a 100% future cruise credit.
You could take that credit and rebook another sailing later in the spring or summer.
I love to cruise, but I would be the first to say if you don't feel comfortable right now, it's okay to push things off. Going back to my first tip, you need to be okay with a certain amount of fluctuating plans. Not everyone will feel that way, so there's nothing wrong with taking some more time before you sail again.