In:
Just a few days ago I disembarked from a short, 3-night Bahamas cruise on Freedom of the Seas. I wasn't sure what to expect when I boarded, but I quickly found out that a short cruise has a totally different atmosphere than a longer cruise, bringing a party vibe and jam-packed schedule of fun to the cruise experience… and that's not necessarily a bad thing.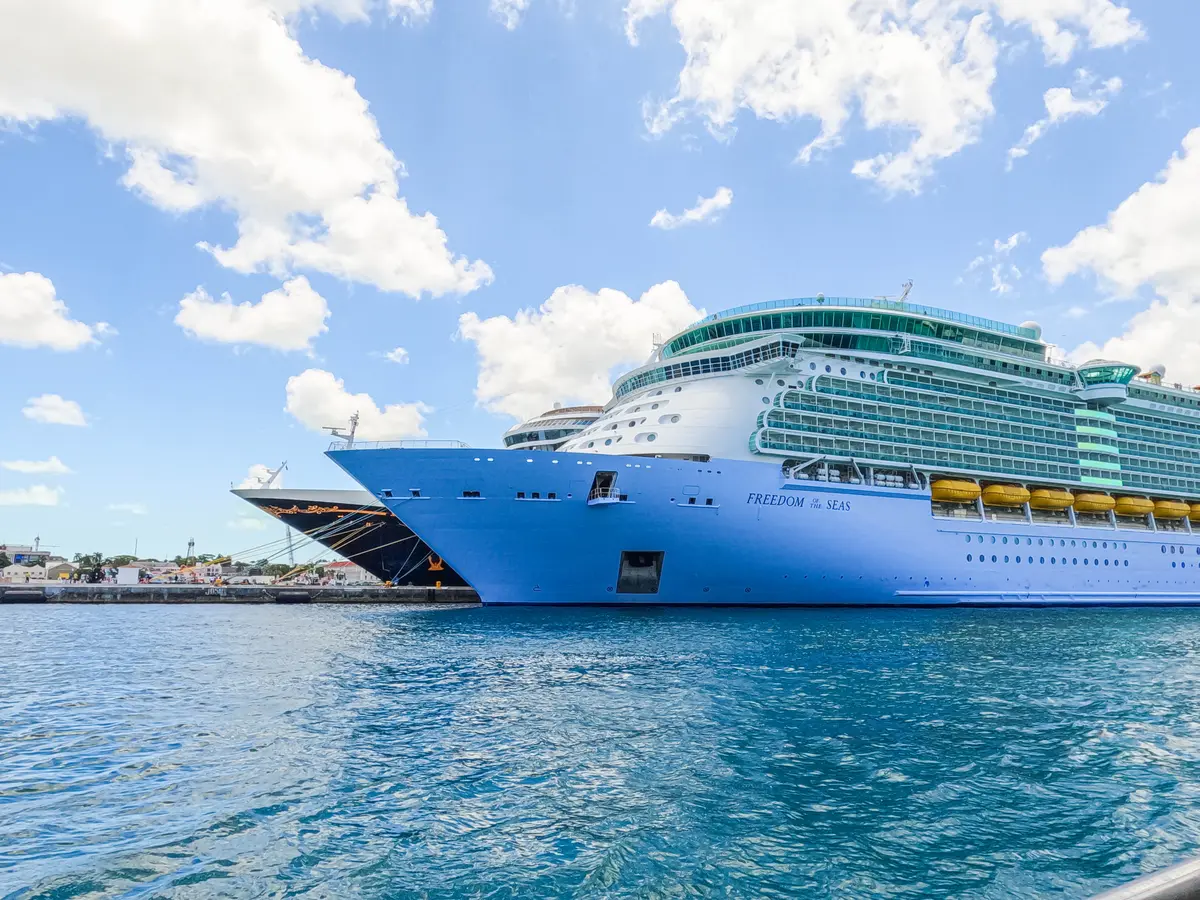 This was my first "weekend cruise" and, while short, it provided an excellent weekend getaway on one of Royal Caribbean's most recently updated cruise ships. Freedom of the Seas sails from Miami, Florida biweekly to offer 3 and 4-night cruises to the Bahamas.
While some people may prefer a 7-night cruise or longer, I found plenty of benefits to booking a shorter cruise and ultimately had an amazing weekend onboard. Let's take a look at why sailing to the Bahamas on Freedom of the Seas is a great option for a cruise vacation.
Fun port days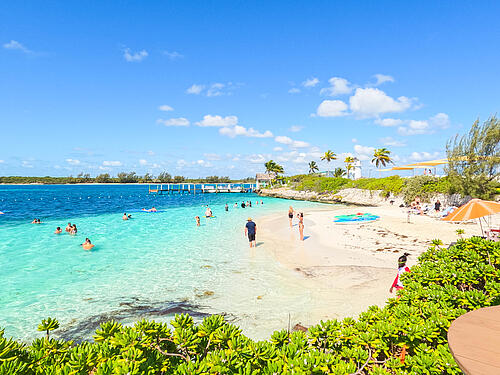 While for many cruise passengers the ship is considered the destination, I still prefer a port-intensive cruise itinerary. Being able to explore new cultures and countries is my favorite aspect of cruising.
Some 7-night cruises may only include 3 port days with 3 days at sea. Nearly every short cruise on Freedom of the Seas, however, has 2 port days, so you have the opportunity to explore multiple ports in a shorter time frame.
My 3-night cruise visited Nassau and Perfect Day at CocoCay. In Nassau I was able to visit Pearl Island and spend the day swimming in crystal clear water, kayaking, and enjoying fruity cocktails under the sun. Coupled with a short walk around downtown Nassau and visit to a historic fort, there was no shortage of activities to discover during my day in port.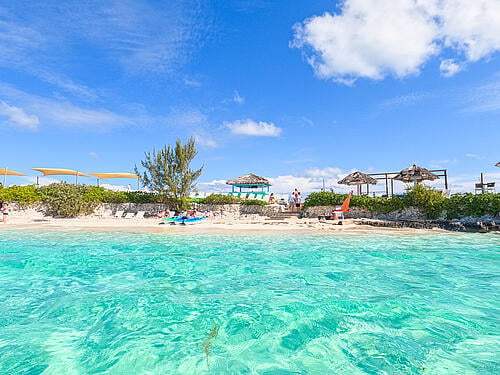 Plus, a huge benefit of sailing on Freedom of the Seas is that nearly every itinerary includes a stop at Royal Caribbean's private destination of Perfect Day at CocoCay. Whether you decide to go down the waterslides at Thrill Waterpark, treat yourself to a day at the Coco Beach Club, or simply sunbathe in a beach chair, you're guaranteed to have an excellent beach day.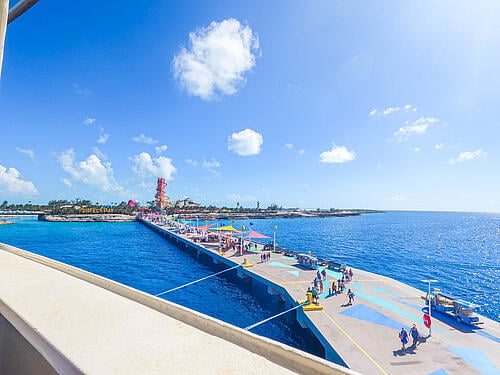 Additionally, as CocoCay is a private destination, all Royal Caribbean drink packages work on the island, giving passengers more bang for their buck while on shore.
If you're concerned about having too busy of an itinerary, consider booking the 4-night Freedom of the Seas cruise. While it runs mid-week (Monday to Friday) instead of on the weekend, the itinerary will include one sea day which you can use to further explore the ship and relax onboard.
Lively atmosphere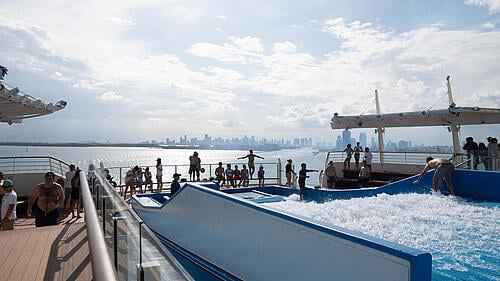 Shorter cruises tend to have a higher-energy atmosphere when compared to longer cruises, and can often be considered a "party cruise".
On a Freedom of the Seas cruise, especially a 3-night cruise from Friday to Monday, expect a party atmosphere onboard. In fact, it was the liveliest cruise I've had to date and I really enjoyed it! The pool deck was always busy with people dancing, drinking, and sunbathing. Onboard activities like karaoke were more crowded than I've ever seen before, with guests cheering on the participants and belting out their favorite tunes.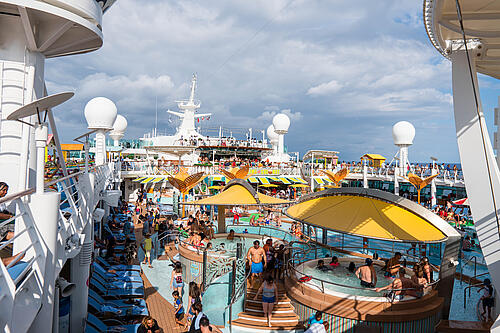 The passenger demographics were quite different from what I've experienced on other sailings. In general, the demographics skewed younger. Bachelor parties, wedding guests, and friend groups seemed to be more common than retirees and long-time cruisers.
Whereas cruising on brand new ships like Odyssey of the Seas and Wonder of the Seas seemed to attract those who were loyal Royal Caribbean cruise fans, most guests on Freedom of the Seas seemed to be onboard just to have fun with less consideration of the specific ship or cruise line.
If you're looking for a little peace and quiet, though, you'll still be able to find that onboard. During my cruise I found that the ship was relatively empty in the morning due to late-night partying during the evening!
What does Freedom of the Seas offer?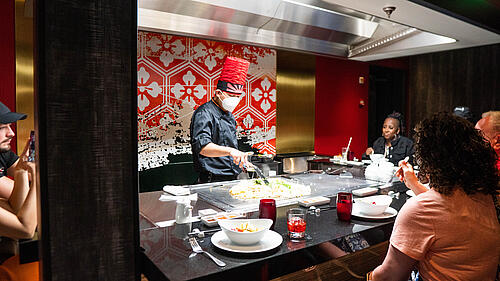 Freedom of the Seas is a Freedom Class cruise ship which first debuted in 2006, but was recently amplified in early 2020 through the Royal Amplified program.
The ship's amplification added a variety of Royal Caribbean's latest and greatest features onboard. If you cruised on Freedom of the Seas prior to 2020 and are considering cruising on the ship again, you'll be impressed with the following new additions:
Perfect Storm water slides
Caribbean resort-style pool deck
The Lime & Coconut bar
Updated Adventure Ocean programming
Splashaway Bay kids aqua park
El Loco Fresh
Izumi Hibachi & Sushi
Playmakers Sports Bar & Arcade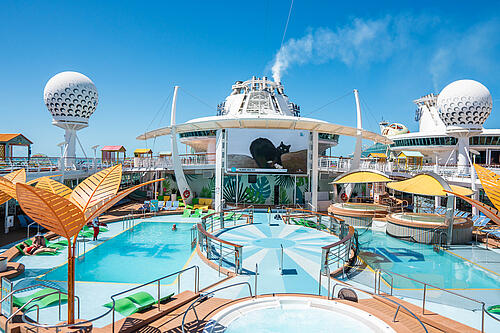 These new additions makes Freedom of the Seas a fantastic ship choice for anyone, with activities catering to guests of all ages and cruising styles.
Freedom of the Seas also has Royal Caribbean's updated Adventure Ocean programming, offering free childcare for children aged 3-17 onboard. For those with kids aged 6-36 months, nursery care is available at an extra cost.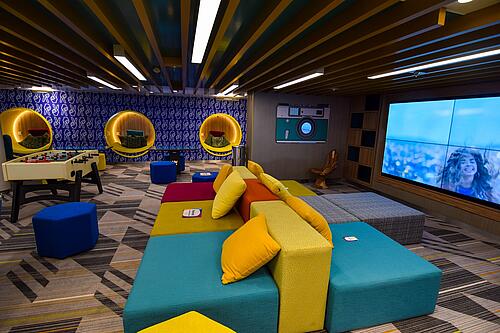 The updated Adventure Ocean programming has a more relaxed atmosphere than the original children's programming, allowing kids to freely choose activities that are of interest to them. From arts & crafts to science labs, video games, reading, and dodgeball, kids are sure to have a great experience in Adventure Ocean.
Lower cost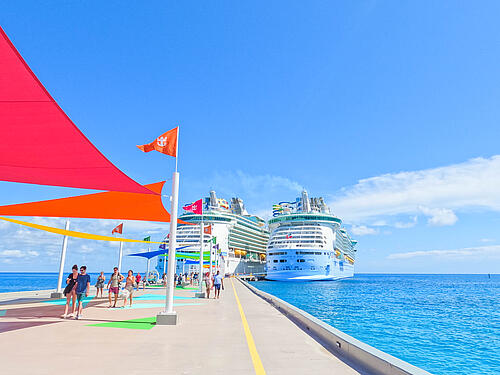 If you're looking for a short weekend getaway, a cruise on Freedom of the Seas can offer a wonderful value. Whereas when booking a hotel on land you must pay extra for food, activities, and transportation, this is all included in your cruise fare on Freedom of the Seas.
Current pricing for a 3-night cruise for 2 adults on Freedom of the Seas runs as low as $652 for an interior room and $896 for a balcony room. Even those looking at the 4-night cruise will encounter fair prices, with interior and balcony rooms for 2 adults as low as $728 and $972 respectively.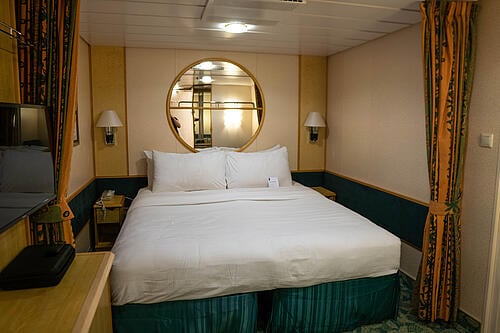 Additionally, those interested in booking a drink package will only have to pay for 3 or 4 days as opposed to a full week, making the drink package more affordable with less risk of getting tired of drinking as the days go on.
As far as shore excursions, one of the days will stop at Perfect Day at CocoCay, where it is easy to enjoy an entire day on the island without paying for anything extra.
Short cruise or long cruise?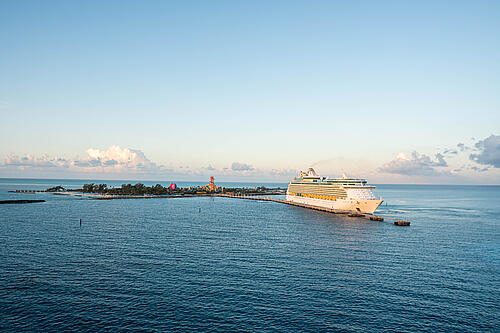 Choosing between a short or long cruise will come down to your schedule limitations, budget, and preference.
A clear benefit of a shorter cruise is that less PTO time is required to cruise, meaning it can fit into nearly anyone's work schedule. Parents will not have to worry about their children missing an entire week of school, either, if booking the 3-night cruise over the weekend.
Shorter cruises also offer just the right length of time for everything to be "new" onboard the ship. You won't find yourself repeating activities or lounging around in the same spaces many times, as every day brings a chance to try a new restaurant and experience onboard.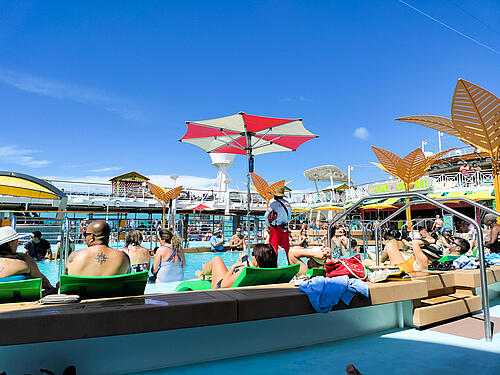 A major benefit of taking a longer cruise, though, is that your plane and hotel cost remain the same regardless of cruise length. Spending $300 on airfare to your departure port and $250 on a hotel the night before your cruise can quickly make a short cruise much more expensive per day. If these costs are "spread out" over a 7-night cruise, however, the cost per day is not nearly as high.
In addition, a longer cruise has more time to travel to destinations further away from Florida. Whereas Freedom of the Seas tends to only visit Nassau and Perfect Day at CocoCay, which are relatively close to Miami, a 7-night cruise may visit destinations like Mexico, St. Thomas, and Puerto Rico.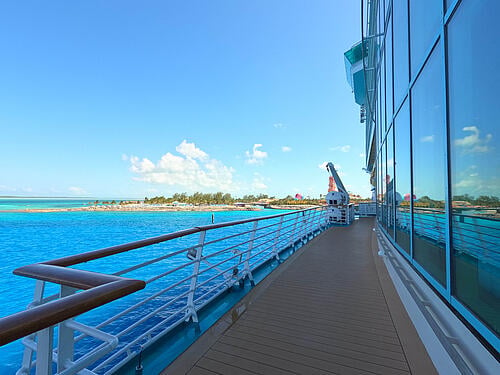 Which do I prefer? Overall, I thoroughly enjoyed the weekend I spent on Freedom of the Seas and found that a 3-night cruise is a nice length for a mini-vacation. If I had to book a Freedom of the Seas cruise again, I would probably choose the 4-night sailing so I would have more time to spend onboard the ship, but the 3-night cruise will fit most passengers' schedules better as it is on the weekend.
While I tend to prefer the more exotic destinations that can be visited on a longer cruise, the atmosphere and energy around the ship on my Freedom of the Seas cruise was one of the best I've experienced on a cruise yet and it led to a wonderful weekend getaway.