In:
From unlimited ice cream on the pool deck to the teen clubs and lucrative loyalty perks, there are plenty of reasons to bring your kids on your next Royal Caribbean cruise.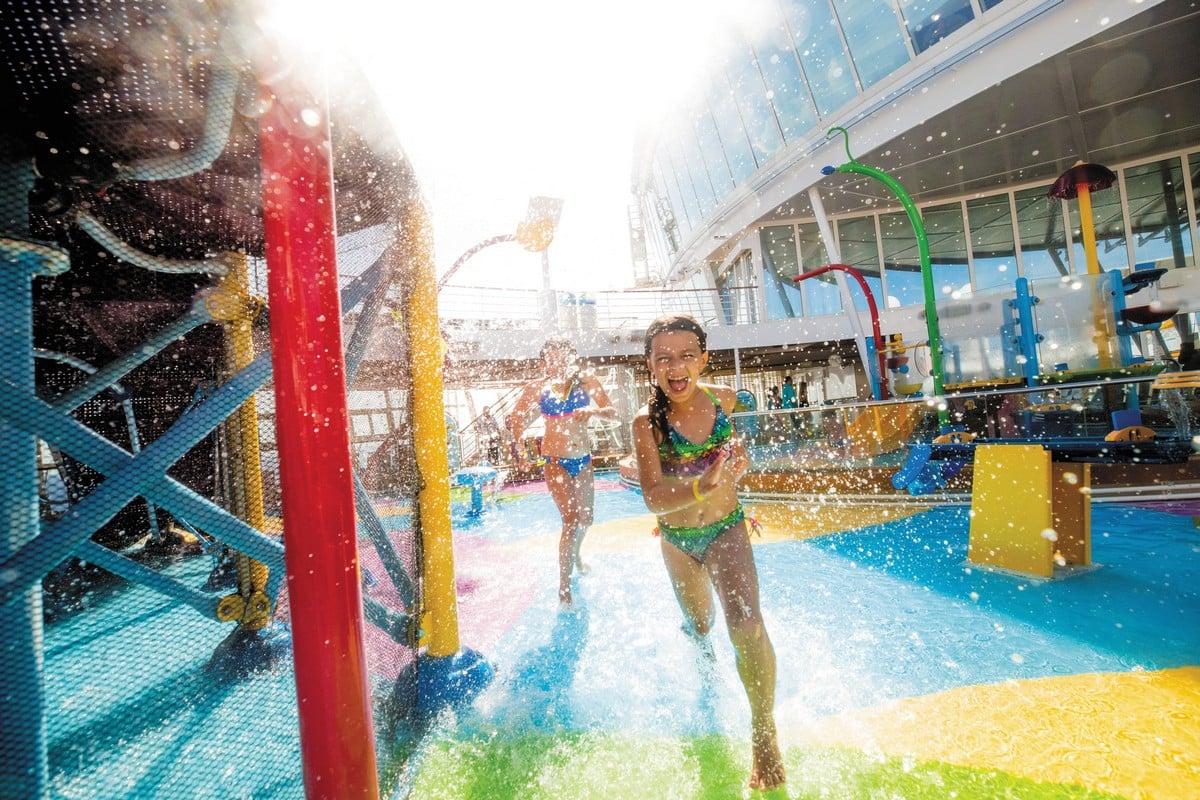 As a former cruise kid myself, I am a huge advocate for cruising as a family. The fun is endless onboard for kids, and the quality family time can't be matched. Also, adding a 3rd or 4th person to a reservation is usually heavily discounted, making it very affordable to cruise as a family.  
While there's certainly a time and place for childless vacations, taking your kids on a cruise can have a lasting impact on their lives. 
Lifetime Crown & Anchor Status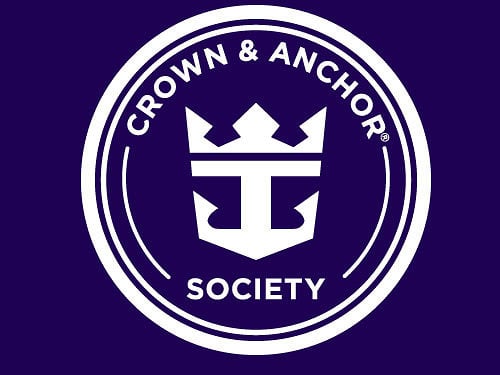 One of the biggest reasons I would encourage you to take your kids on a cruise is to take advantage of Royal Caribbean's Crown & Anchor program. This is a lifetime loyalty program that can have huge benefits for your kids down the road. 
When we started to cruise with Royal Caribbean in 2006, my sister and I inherited our parents' Gold Crown and Anchor status. Taking a family cruise became a yearly tradition for us, one that I eagerly looked forward to each year. My sister and I continued to earn loyalty points for each night at sea, allowing us to slowly work our way through each tier. 
Once we turned 18, we each retained our earned Diamond status. Effectively, we earned this through a combination of inheriting points from our parents and continuing to cruise as a family.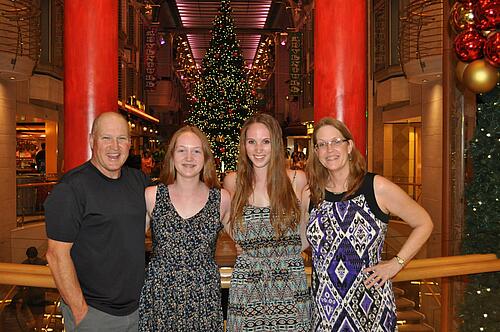 We still loved to cruise even as my sister and I went to college, which allowed us to earn Diamond+ status in our early 20s. This is something we will carry with us for the rest of our lives!
My Diamond Plus status also transferred to my husband after we got married in 2018. With one phone call to Royal Caribbean, they joined our accounts together.
Moving forward, our C&A points are tied; so even if we cruise without the other, our statuses will always be the same. This has been a huge benefit for us, as the Diamond+ drink vouchers alone save us $800 on a 7 day cruise!
Similar to my experience, I believe our future children would also inherit our Diamond Plus status, creating 3 generations of Crown and Anchor loyalty with Royal Caribbean.
Make Lifelong Friends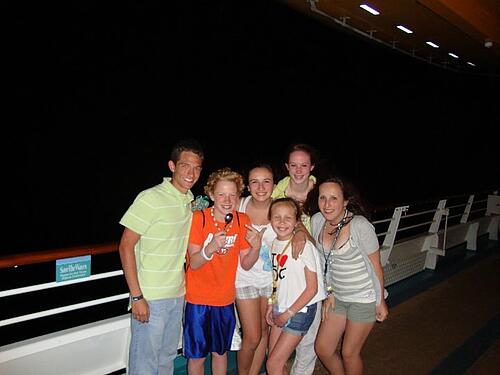 Aside from loyalty perks, Royal Caribbean truly creates an awesome environment for kids of all ages. Onboard activities are plentiful, from insane waterslides to ship-wide scavenger hunts. 
There is also a unique opportunity to meet other kids through the Teen Program and Adventure Ocean. This program is an excellent resource to keep your kids entertained throughout your cruise.
As a young cruiser, Royal Caribbean's Teen Program totally transformed cruising for me. I made friends from all over the world, which was such a unique experience to have as a teenager. I would spend the day with my family and then meet up with my new friends after dinner. On the sea days, we would spend the whole day exploring the ship and having the best time. 
More than 12 years later, I still keep in touch with friends that I met through the teen program. Luckily, social media makes it easy to stay connected through all these years. I've actually met up with one friend multiple times since we first met onboard the Explorer of the Seas in 2008. 
Exposure to New Foods and Experiences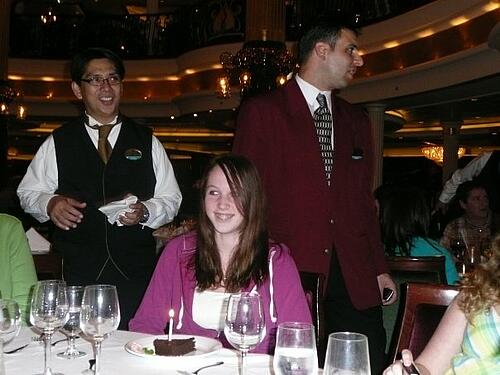 Cruising as a kid also offers the opportunity to try many new foods and experiences. 
My parents would encourage us to try something new each night at dinner. In fact, this was the first time I tried caesar salads and steak! My parents emphasized that I could always order something different if I didn't like what I tried. My sister, who was notoriously picky, expanded her palette immensely because of cruising. 
At a young age, I also started to develop a worldly perspective by experiencing different cultures. We were exposed to so much at a young age by visiting different ports of call.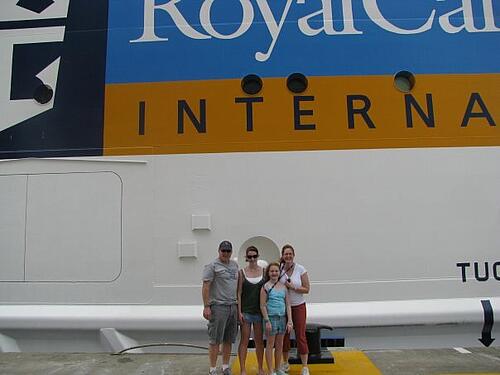 Locals and tour guides in each of the ports were always excited to share their culture with us. My parents loved to chat with our wait staff each night at dinner, asking about their families and home countries. I didn't really experience this type of diversity back home in South Dakota. 
In high school, we started to take cruises with more interesting itineraries. We found that cruising around Europe was a great way to visit numerous new countries without worrying about logistics. Not only did we have really cool experiences in the ports, but we also met so many nice cruisers from all over the world onboard.   
A Lasting Impact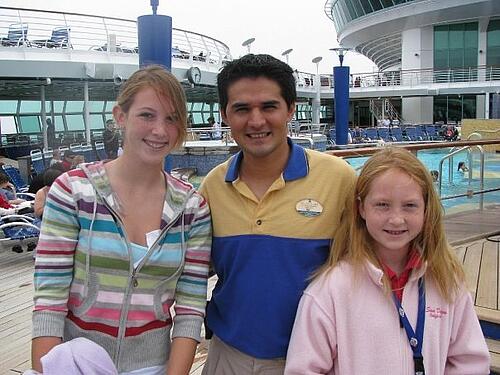 Cruising played an instrumental role throughout my childhood and into my adult life. I have no doubt that cruising at a young age instilled within me a deep appreciation for travel.
My love for being at sea has followed me through life. In college, I jumped at the opportunity to study abroad by enrolling in a program called Semester at Sea. I spent 105 days traveling the world on a ship, visiting 12 countries and 4 continents. We took classes during sea days and spent 4-6 days in each port. To this day, it's been the most rewarding and extraordinary experience of my life. 
Some of my biggest life moments have also happened while cruising.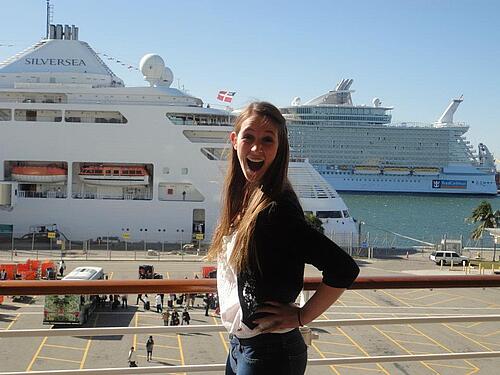 At the ripe age of 16, my lifelong travel dream came true when we cruised around Northern Europe. Our ship docked in Le Havre, France, which is the closest port to Paris. We spent the day touring the City of Love, cruising down the River Seine and gawking all day at the Eiffel Tower. It was just as magical as the movies!
After graduating college, my now-husband and I got engaged on a bridge in Venice while cruising the Mediterranean with both of our families. We went back the following year to visit the bridge again and cruise from Venice to Croatia and Greece for our honeymoon.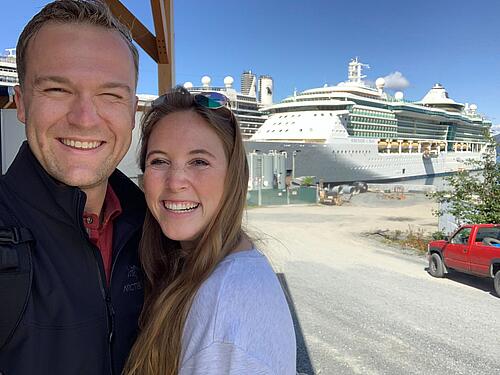 Just this summer, we celebrated my MBA graduation and my husband's military pilot training completion on an Alaskan cruise. It's been so special to commemorate these life events at sea. 
I've also continued to cruise with my family. In July 2019, we cruised around Japan from China. We have 2 cruises planned for 2022 (fingers crossed!). Even as my sister and I have become adults on our own, we still love to cruise as a family and appreciate the time we can all spend together at sea.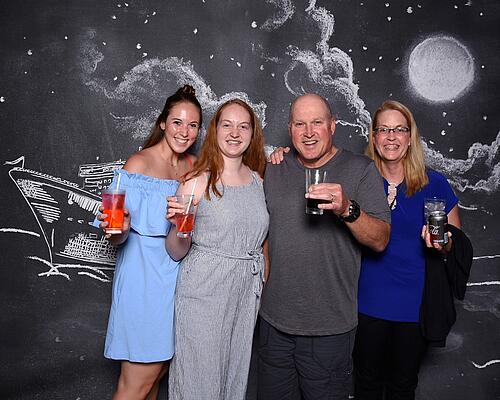 I'm forever thankful that my parents valued the opportunity for me to travel, learn and experience different cultures throughout my childhood.