In:
A reversal of fortunes in the ongoing legal case between the State of Florida and the U.S. Centers for Disease Control and Prevention (CDC) means the Conditional Sail Order (CSO) is no longer a requirement, but Royal Caribbean will still voluntarily follow these guidelines.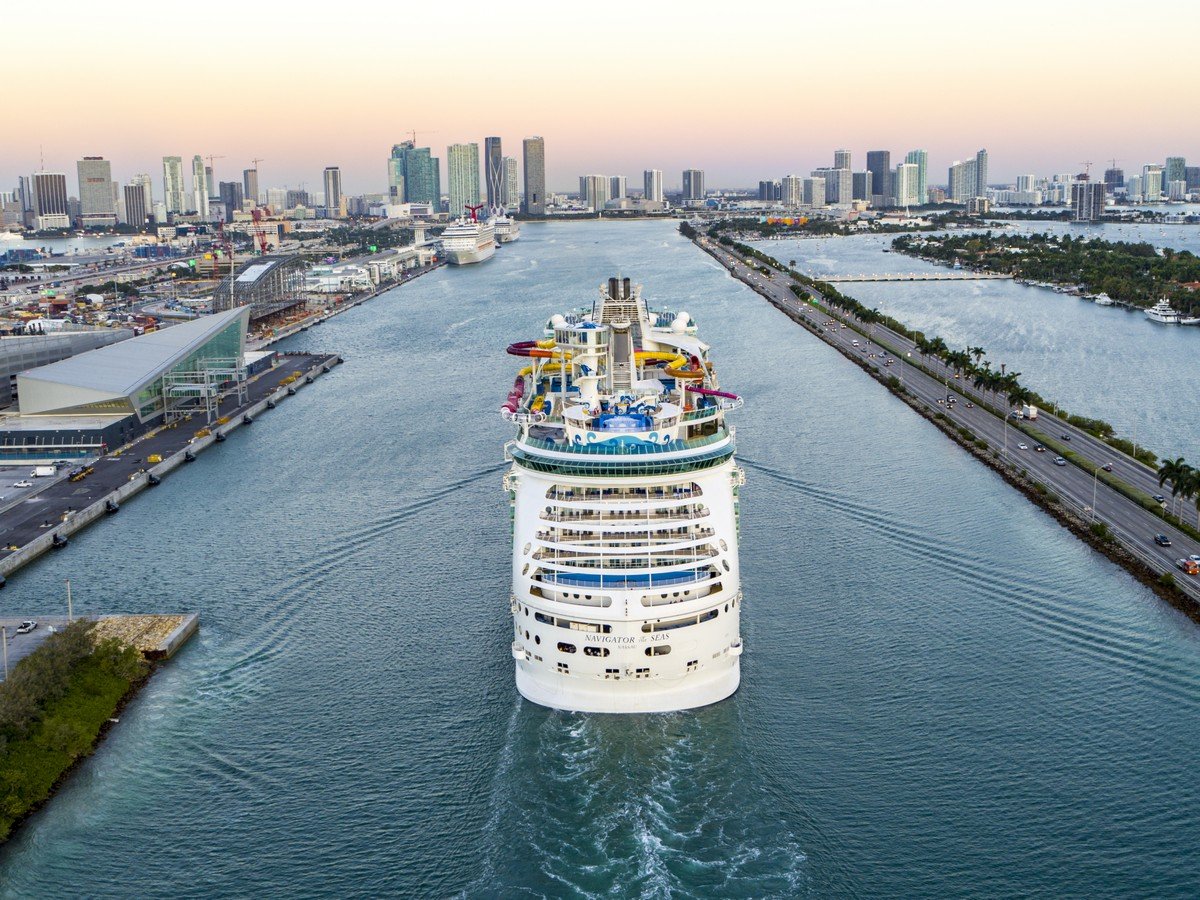 Late on Friday last week, the 11th Circuit Court of Appeals reversed its decision and let stand a lower court order prohibiting the CDC's CSO rules.  Essentially, the CSO is now a recommendation instead of a requirement for cruise ships sailing out of Florida.
A few hours after the news broke, Royal Caribbean International President and CEO Michael Bayley posted on social media that his cruise line would not deviate from the CDC's regulations.
"We will continue to voluntarily follow all CDC guidelines and recommendations," he posted along with the news of the court's decision.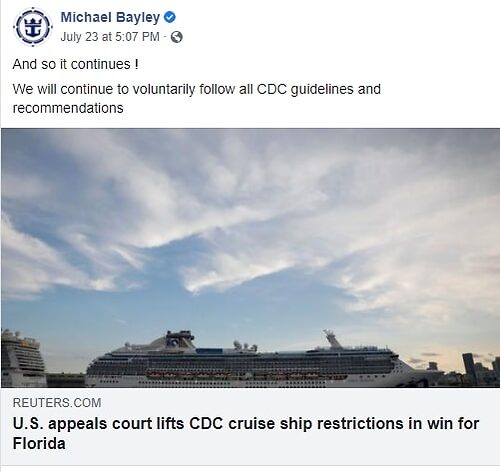 This means Royal Caribbean will continue to conduct test cruises, and work with the CDC in ensuring the onboard protocols meet the federal agency's requirements.
While the CSO may not be a requirement for ships sailing out of Florida, it is still a requirement for ships sailing from other states, such as Texas or Washington.
What is the Conditional Sail Order?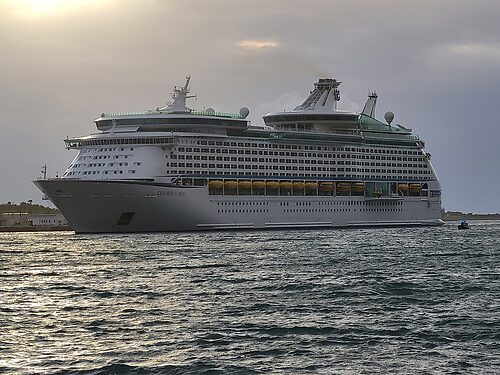 The Conditional Sail Order is a phased approach for cruise lines to follow in order to get ships approved to sail from the United States again.
On October 30, 2020, the CDC imposed a four-phase conditional framework it said would allow the cruise industry to gradually resume operations if certain milestones were met.
Phases of the CSO include securing agreements with the ports a cruise ship sails from and how the port, health district and cruise lines plan to respond in the event of an outbreak with medical care, transportation and housing, if needed.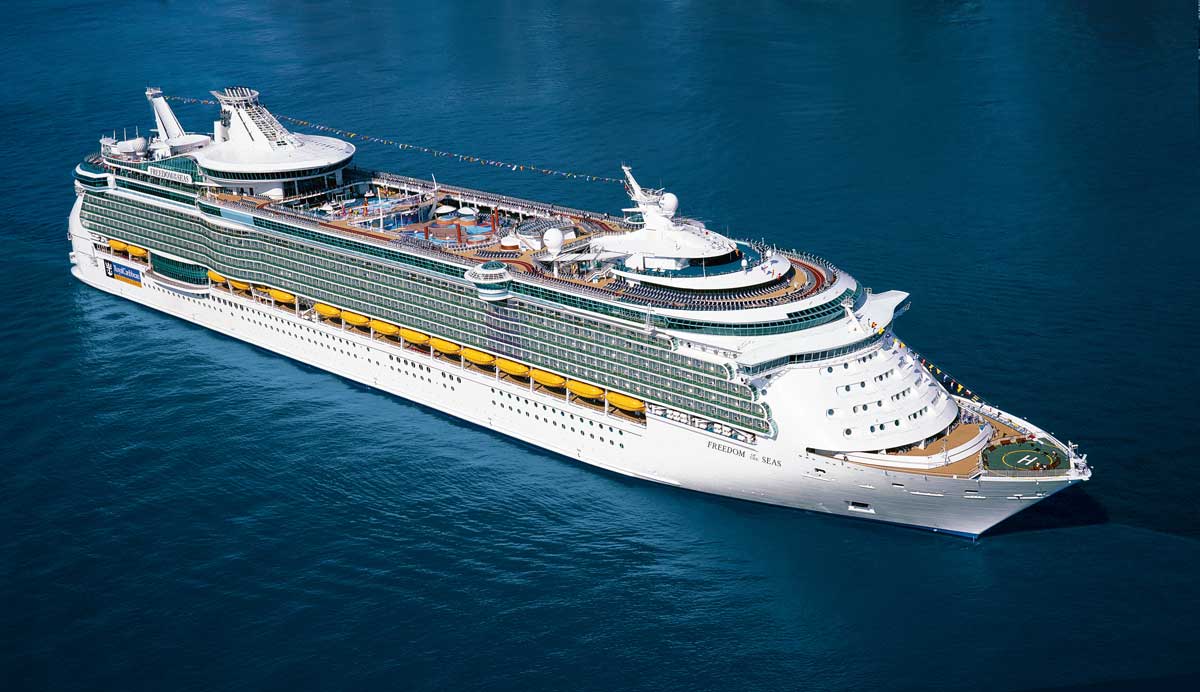 Also required under the CSO are enhanced testing labs on cruise ships, simulated passenger cruises, and various onboard and port side safety procedures.
Florida sued the CDC because Gov. Ron DeSantis (R) felt the CSO imposed onerous bureaucratic requirements on the industry, such as requiring proof of a vaccine for passengers and that cruise ships conduct a simulated voyage before embarking passengers.
As a result of Florida's legal victory over the CDC in June, the CSO is now a non-binding consideration, recommendation or guideline for ships sailing from Florida ports.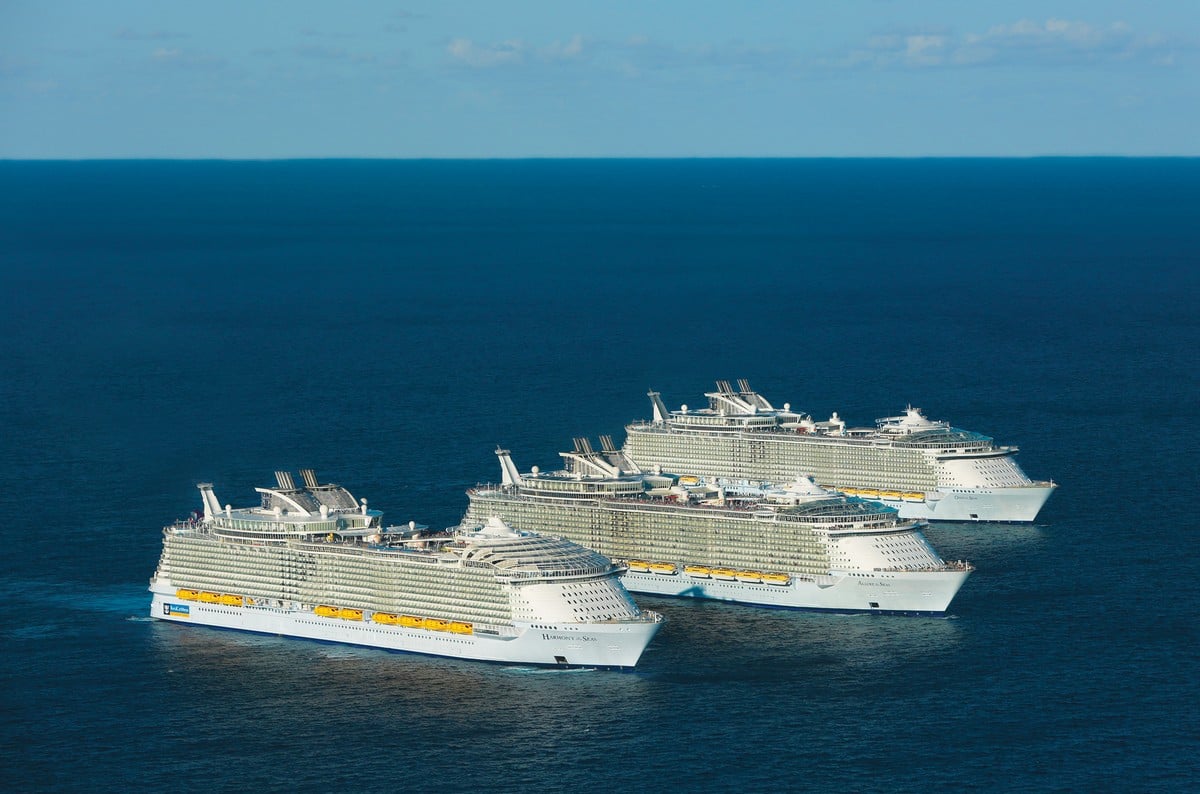 "Florida persuasively claims that the conditional sailing order will shut down most cruises through the summer and perhaps much longer," the U.S. District Judge Steven Merryday wrote in his decision, adding that Florida "faces an increasingly threatening and imminent prospect that the cruise industry will depart the state."
The judge intended his decision to align the CSO with other CDC guidelines for the reopening of other industries such as airlines, casinos, hotels, sports venues and subways.