In:
Royal Caribbean restarted cruises from North America with Adventure of the Seas last week, and there are plenty of questions about what it is like to be onboard.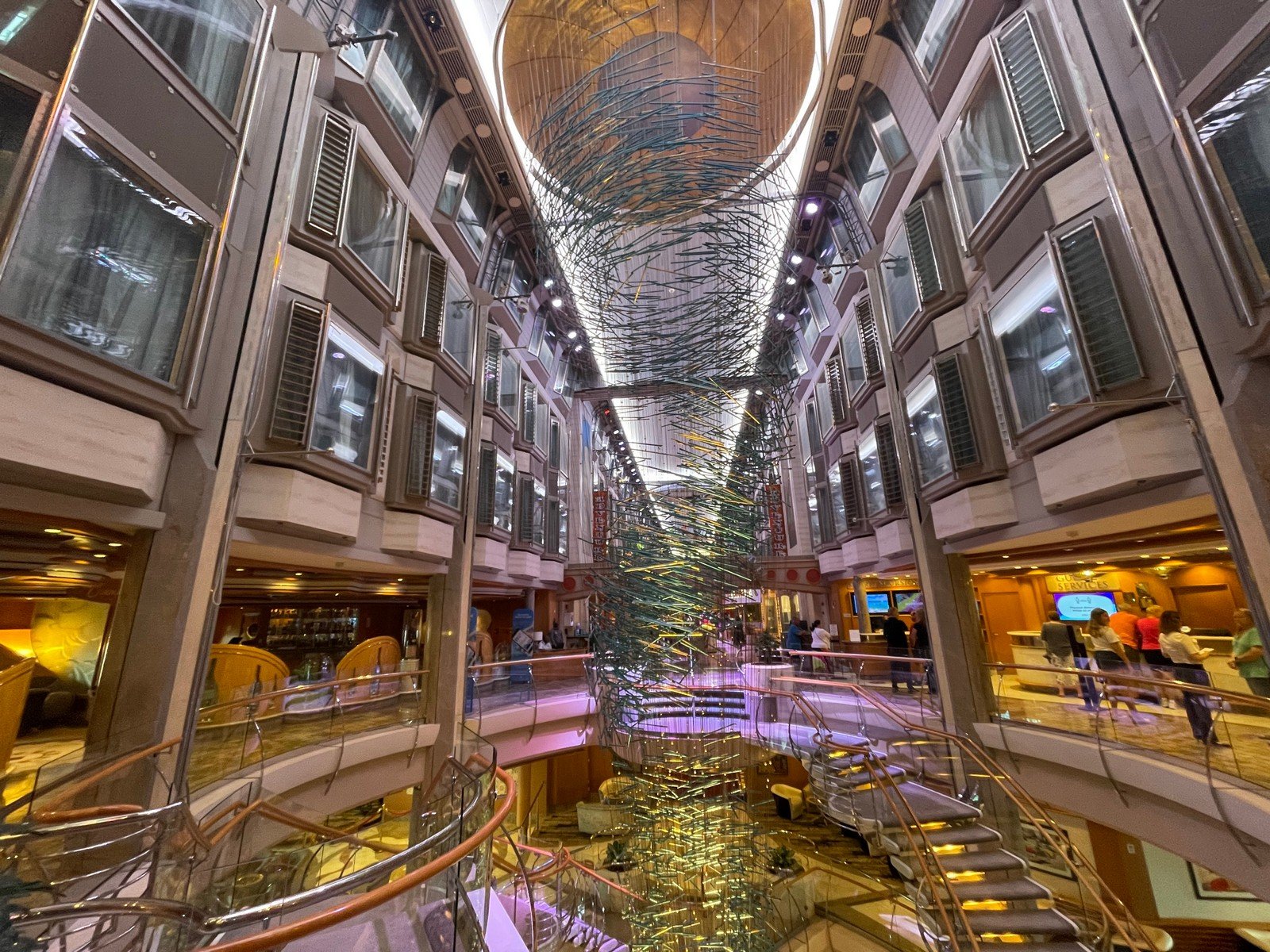 While I have shared a lot of information about the cruise experience in live blogs and a recap of the big differences, there are still questions cruise haves have about going on a cruise ship today.
I asked for which questions folks still have, and I'll do my best to answer as many as I can right here.
If it puts your boarding time at 1pm, can you still try to get there early like you used to be able to or not because of the screening?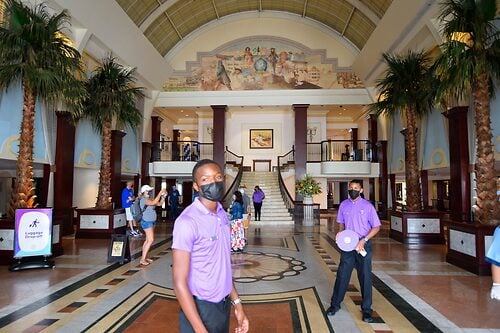 The answer is no, you cannot check-in earlier than your scheduled time you get the via app.
Before the cruise industry shutdown, check-in times were more of a suggestion, but now they are enforced.
You can, however, drop off your luggage at the British Colonial Hilton before your check-in tine, so that you can walk around Nassau unencumbered.
How do you think protocols for cruises originating in the US might change compared to those you're experiencing now?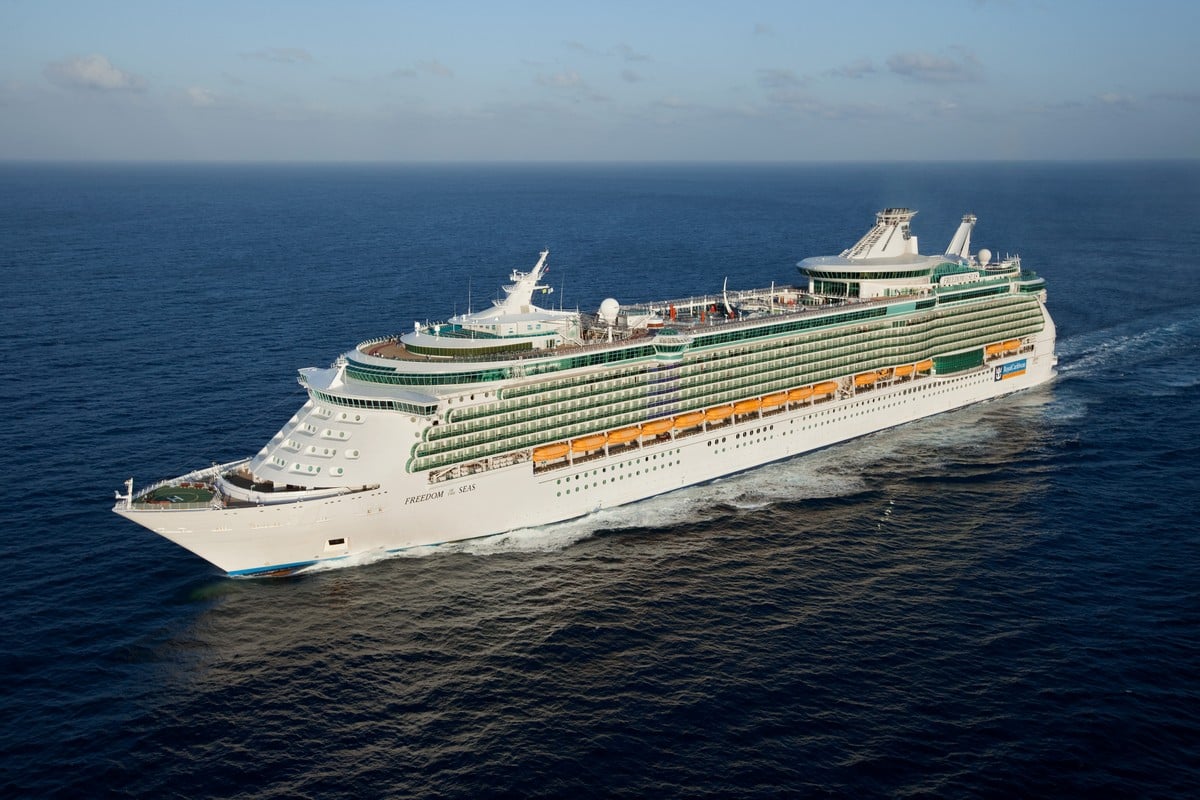 Royal Caribbean is still working on its protocols for all ships and sailings from the United States, but we know about the protocols for Freedom of the Seas from Miami.
Compared to Freedom, the most noticeable changes will be the requirement of face masks for vaccinated and unvaccinated guests indoors in certain situations, the possibility to cruise without being a fully vaccinated adult, and vaccinated-only venues.
I'll compare and contrast the experiences when I sail on Freedom of the Seas next week, and I will absolutely be sharing what it is like with all of you.
Are they cleaning the cabins every day?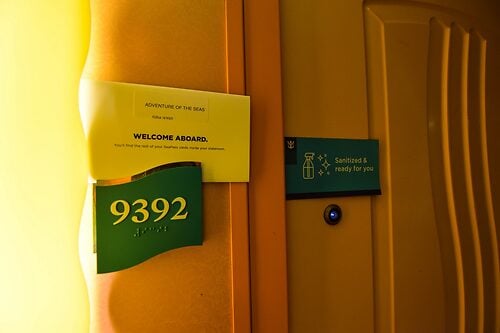 Yes, the service provided by your stateroom attendant remains unchanged from what you experienced earlier.
Stateroom attendants visit your room twice a day still, including turn down service in the evening.
Which ship amenities, such as hot tubs and gym, require an advanced reservation that would not have pre-COVID?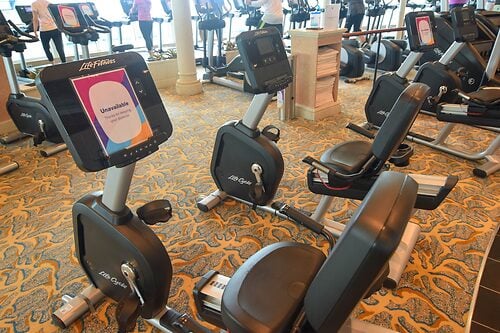 To the best of my knowledge, here is what has advanced reservations now that did not before
Theater entertainment (this did not exist on Adventure, although Oasis and Quantum class ships had it)
Studio B ice skating show
Windjammer
Fitness center
Adventure Ocean
Can you sit with other guests in the main dining room?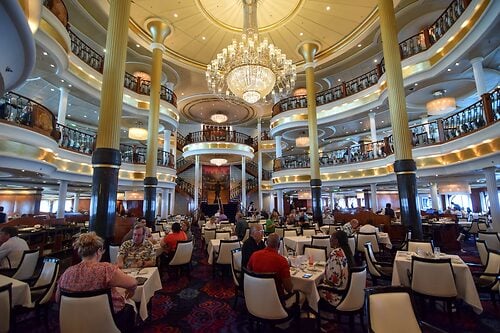 I double checked with the Maitre d' to confirm the policy has not changed.
Whether in specialty restaurants or the main dining room, you can only dine with other guests if your reservation numbers are linked.
I am wondering what the kids club is like now?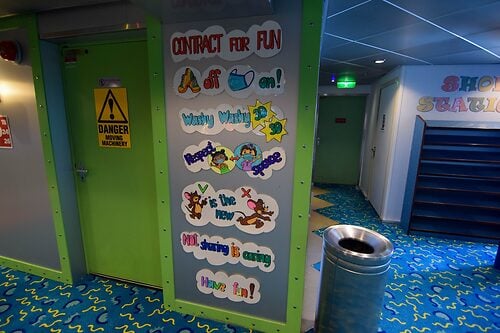 Adventure Ocean is open, but with limited capacity.
The biggest changes are you register via an iPad instead of paper, and there are limited hours available initially.
Very similar to how Royal Caribbean's nursery works, the staff provide an allotment of hours to register for on the first day to ensure everyone has a fair chance at booking time.
On the first sailing, they gave everyone 15 hours to book, but that dropped to 12 hours for this sailing.
You can book up to the 12 hour limit initially, and then by day 3 or so, they open bookings without a limit.
Are they selling the duty free alcohol on board the ship?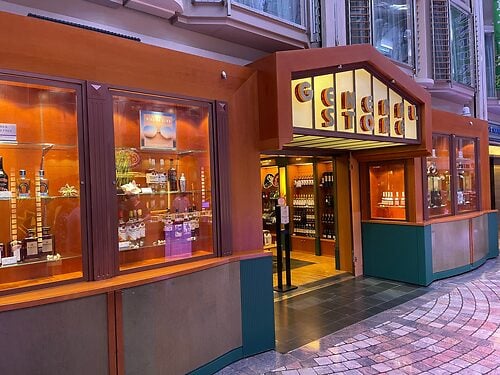 Yes, the duty free alcohol shop is still open on the Royal Promenade, along with all the shops.
You can shop at the jewelry, alcohol, and souvenir shops onboard during their regular hours.
In the Diamond Lounge, are they really swiping your card for every drink you get, including coke and water?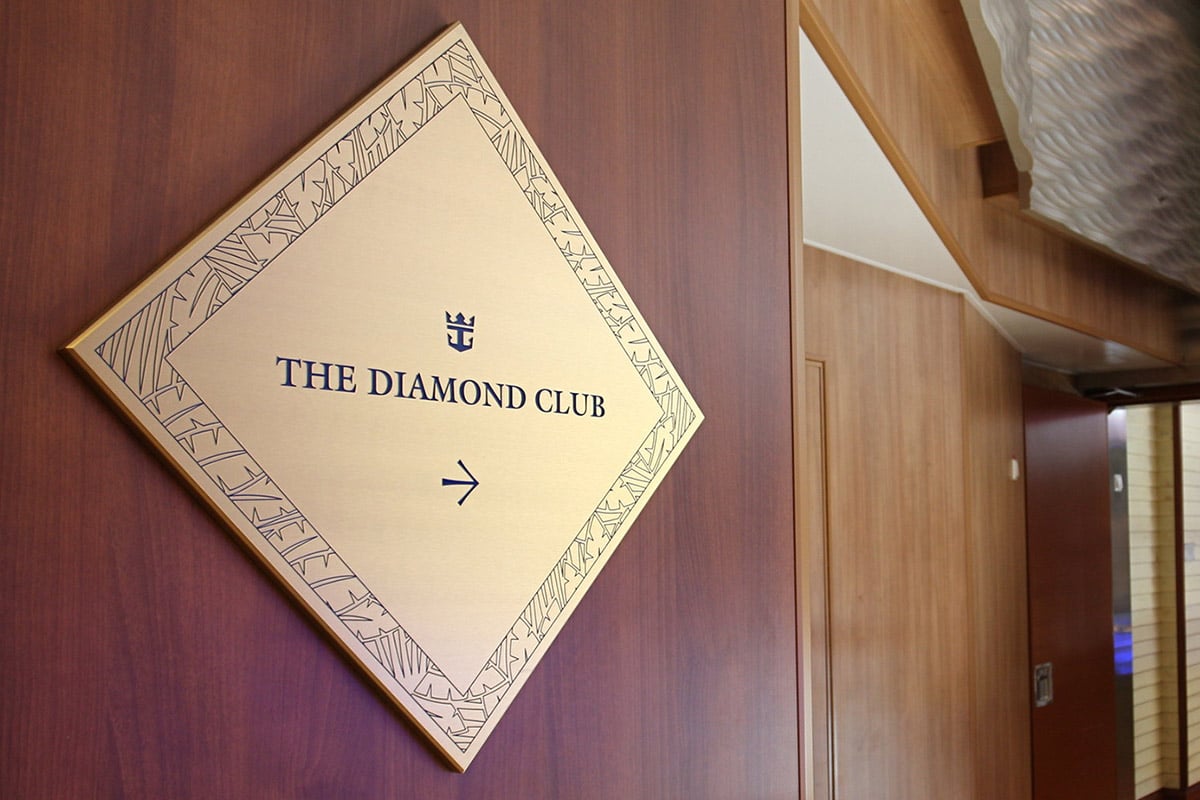 Yes, the adjusted Diamond, Diamond Plus, & Pinnacle benefits mean you get a daily allotment of drink vouchers to use instead of unlimited drinks while in the lounge.
I believe the intent of this change was to reduce demand for guests in the Diamond Lounge, but there are still plenty of guests in and around each evening.
Anyone treating your kids poorly (such as dirty looks) because they are unable to get vaccinated?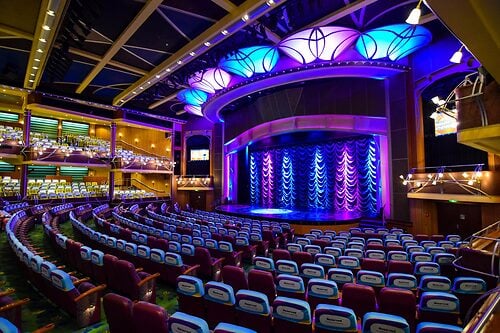 Absolutely not, I have not encountered anything like this onboard with our kids.
I make very certain my kids are following the rules onboard, especially wearing masks while indoors and ensuring their masks stay above their nose.
Otherwise, it's "business as usual" when it comes to kids onboard, and they are loving every minute of it.
Is a reservation for Windjammer a necessity, or do the walk-ins get in pretty quickly as well?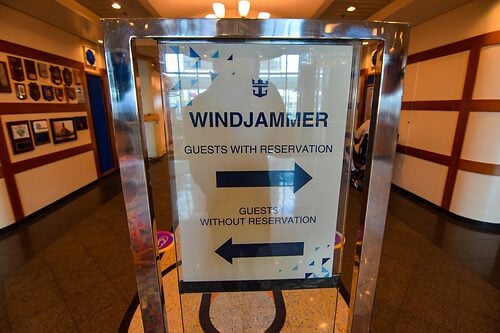 I have yet to actually need a reservation, but it is a possibility.
When you walk into the Windjammer, they ask for your stateroom number so they can keep track of how many people are in the restaurant.
Both of the first two sailings have had roughly the same passenger count (just over 1,000 passengers), and I asked the hostess at the Windjammer this morning if they had to enact the policy and turn someone away. Thus far, they have not had to do it.
As I understand it, for entry back in the U.S. you are required to provide a negative Covid test. Is Royal Caribbean providing Covid test on the ship prior to disembarkation?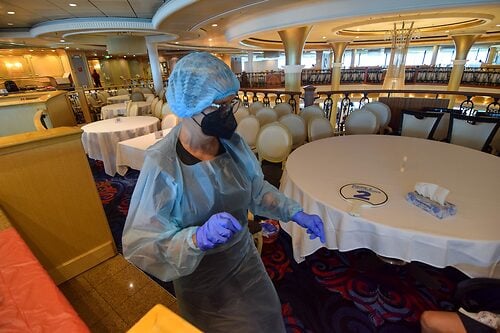 Yes, you can register for an antigen test that Royal Caribbean will administer onboard towards the end of the sailing.
The test is complimentary, and administered in the main dining room on deck 5.  There is a QR code in the Cruise Compass where you can get the link (although there is a kiosk at the entrance to the dining room where you can register as well).
The test result is emailed to you, as well as delivered via a print out to your stateroom.
What is procedure for back-to-back sailings?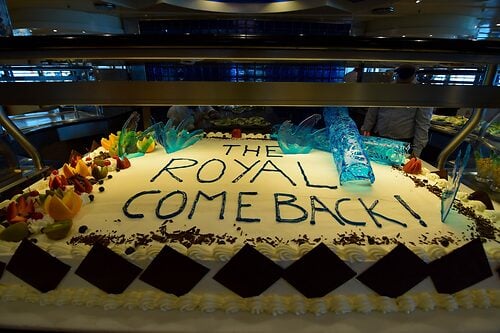 The process for me was very similar to what it was before the industry shutdown.
Meet at the dining room at an assigned time
Do an antigen test
Wait for results
Get new SeaPass card
Walk down to the gangway and check out of the first sailing, and then check into the new sailing
We did not have to actually disembark the ship.
To get off the ships in port do you still have to have purchase an excursion with Royal Caribbean? Or can you just go on your own?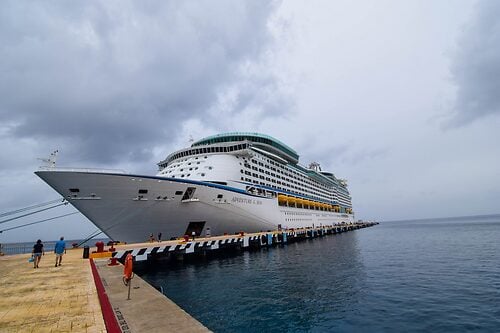 You can book any tour you like, through the cruise line or on your own.
You can also walk around the port area.
Is the ship at limited capacity and do you have to wear masks all the time.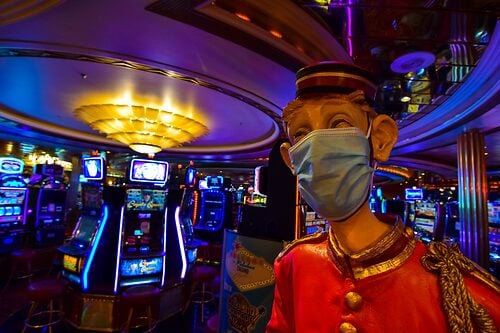 There is a limited capacity for these Adventure of the Seas sailings, although the exact number is not known.
There have been on the first two sailings just over 1,000 passengers.
Fully vaccinated passengers do not need to wear a mask onboard (indoors or outside).  Some ports have mask requirements, such as Cozumel.
Unvaccinated guests (children on these cruises) need to wear masks while inside, unless they are seated for eating or drinking. They do not need to wear a mask outside, or at Perfect Day at CocoCay.
Are the Coke Freestyle machines still self service?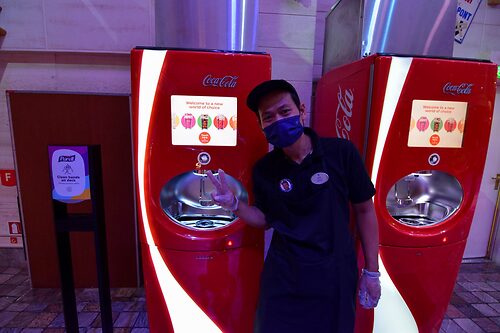 No, there is a crew member who will take your cup and fill it for you.