In:
Royal Caribbean's Adventure of the Seas is departing The Bahamas today as the first ship to restart sailings in North America, and I'm onboard to see what cruising is like now.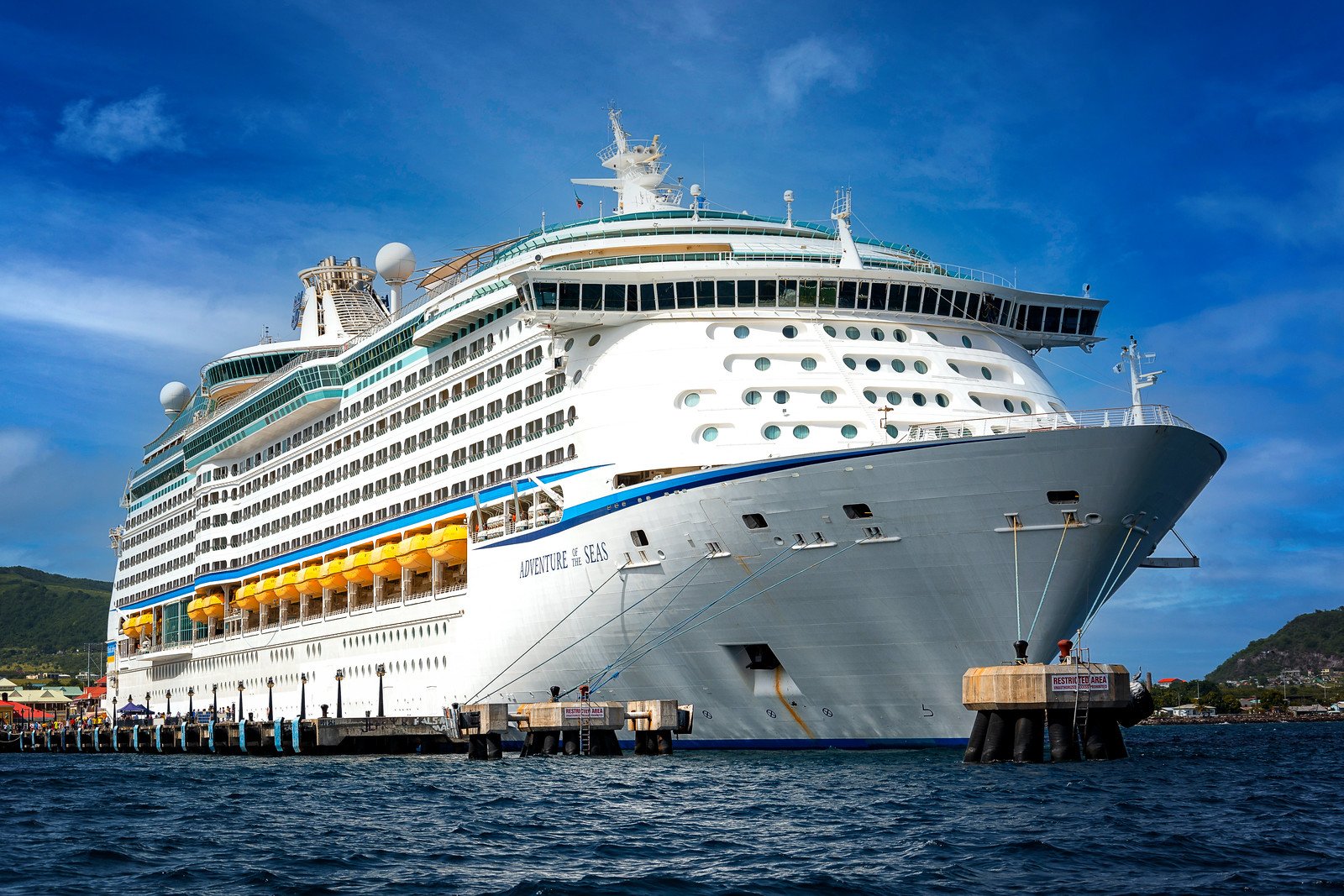 The cruise industry shutdown in March 2020, but it is on the brink of resuming operations across various ships and lines.
In March 2021, Royal Caribbean announced it would sail from Nassau, Bahamas, and since then they have announced plans for other ships to resume sailings this summer.
So what is it like on a ship today? And what is different?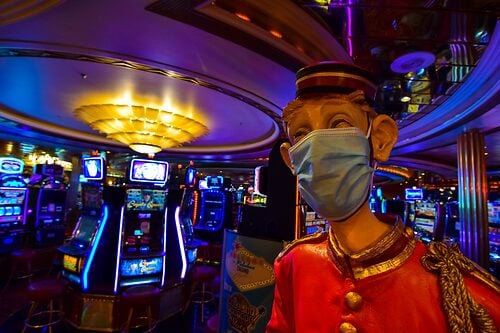 First and foremost, being on a cruise ship is more similar than different.  Royal Caribbean has made a number of changes to address Covid-19 risks, but the core cruise experience remains.
For the sailings from The Bahamas only, Royal Caribbean is requiring all guests who are 16 years old or older to be fully vaccinated.  That requirement drops to 12 on August 1.
Kids are allowed onboard, but there are a few extra protocols for them, such as having to wear a face mask indoors.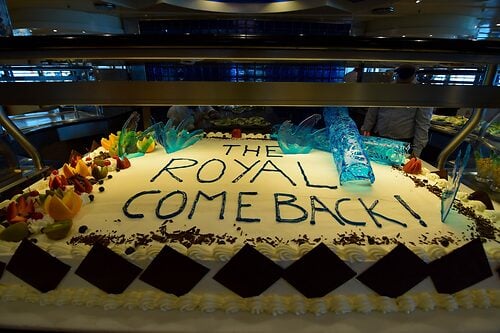 When you check-in for the cruise, it is at the nearby British Colonial Hilton resort (Nassau is in the process of refurbishing their entire port area).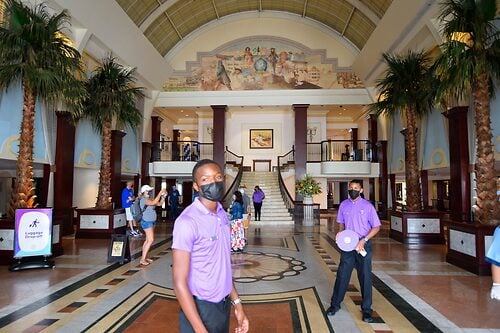 You are assigned a check-in time via the Royal Caribbean app.  Speaking of the app, nearly all functions are now done via the app.  While you don't need to use the app, the entire process is much simpler if you elect to use the app.
At check-in, you are taken to take an antigen test.  Originally, only kids would need a test, but last week Royal Caribbean decided to test everyone, including vaccinated adults.  Next week, all guests will have to take a PCR test at home.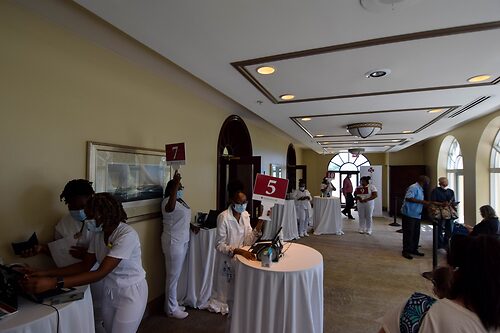 The antigen test was quick and easy.  This is not the "brain tickler" test, but rather a nasal swab near the bottom of your nose.
While you wait for your results, you do the regular check-in and then wait for your test results to be emailed to you.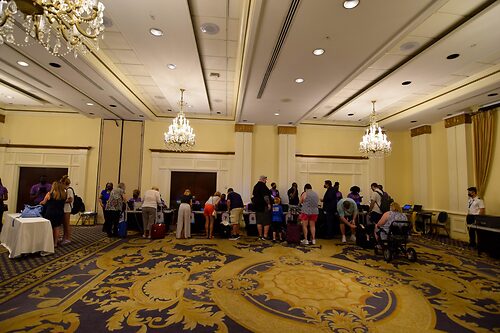 If your results are negative, you take a short bus ride to the ship and walk onboard.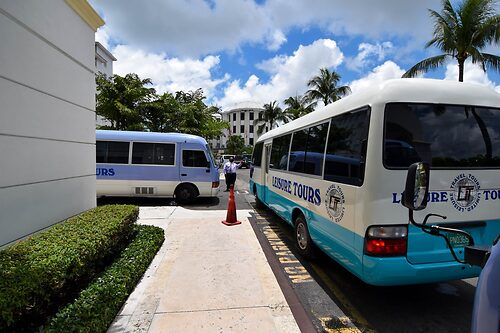 Walking back on a ship after 15 months was surreal, but incredibly gratifying.  I am not sure if the crew members were happier to see them, than we were to be back onboard.
All crew members wear masks onboard, but Royal Caribbean added a button with a photo of their face without a mask so you can see who you are talking to.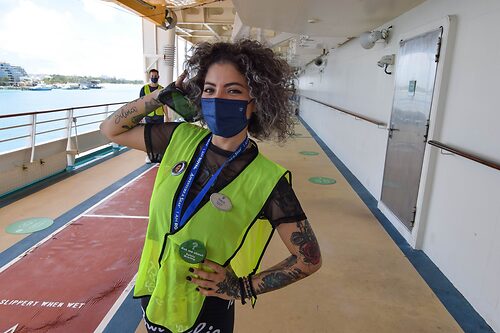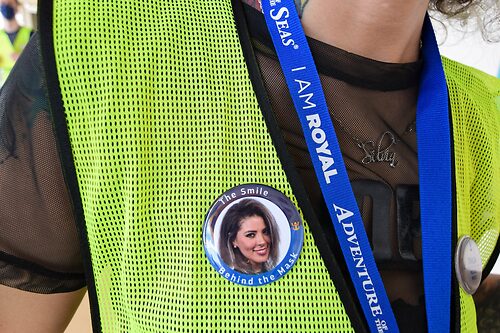 Guests who are vaccinated do not need to wear a mask at all. Kids wear masks while indoors, unless eating or drinking.
Many venues have altered their policies to promote social distancing. The ship is also sailing at reduced capacity.
The Windjammer buffet exists, but is full service.  You also can make reservations, although standby arrivals are accepted if they are not at capacity.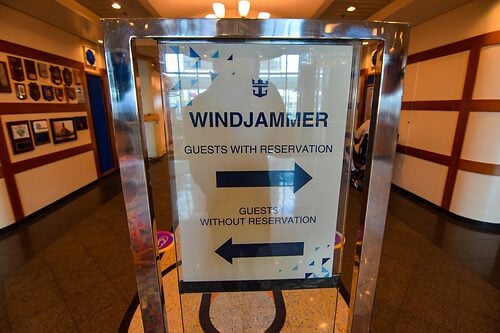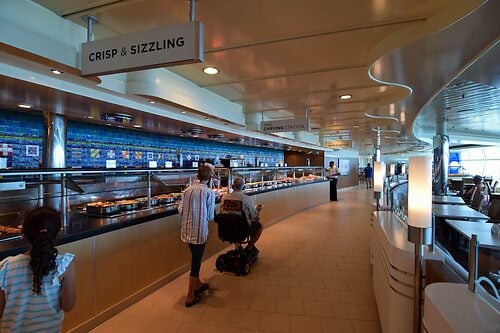 The buffet crew members serve you, instead of you serving yourself.
All the drink stations around the ship are full service as well.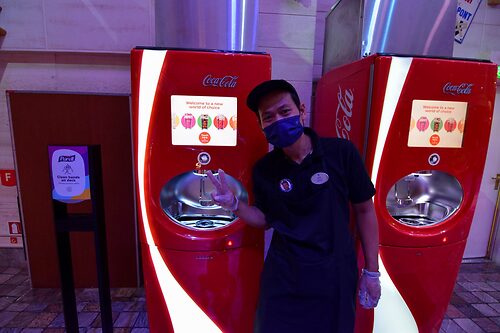 Specialty dining restaurants are open, but you cannot sit with someone who is outside your travel party (unless you linked your reservations together).
Perhaps the most welcome change is the muster safety drill. Instead of stopping everything and waiting outdoors in the heat to hear about ship safety, guests can do the muster drill from their phone and just report to their muster drill station to be checked off as knowing where it is located in case of an emergency.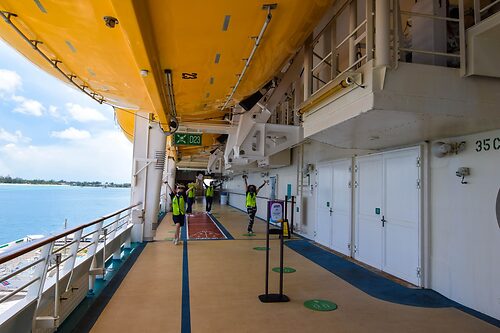 Bars and lounges are open, but certain seats and chairs are closed for social distancing.
The Diamond Lounge and Suite Lounges are open, but with less seating to prevent over crowding.
Adventure Ocean (the kids club onboard) has limited capacity, and families need to sign up in advance to secure a spot.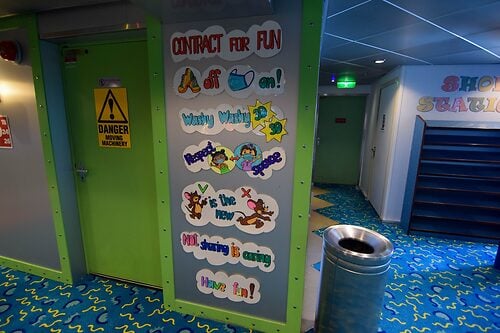 Menus at all restaurants are digital, with QR codes to bring you to the menu in the app.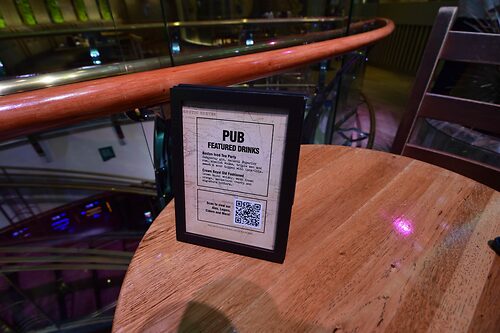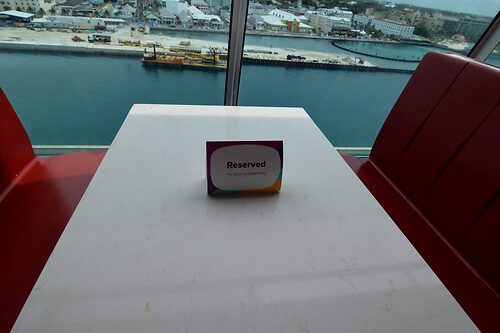 Most guests seem to understand that the rules are changing all the time, and while social distancing on a ship mostly full of fully vaccinated guests seems odd, they also are very understanding and just plain happy to be back onboard.
Many of the guests onboard are veteran cruisers, who jumped at the chance to sail again after a long hiatus.
This sailing is a 7-night sailing, and Adventure of the Seas will sail from The Bahamas through August.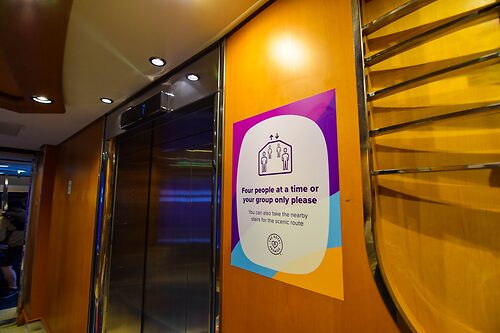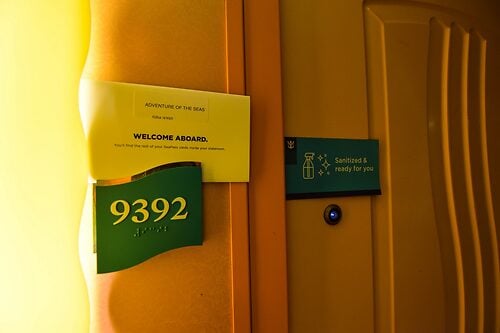 Royal Caribbean will restart operations this summer from the U.S., but has not announced its full set of protocols for those sailings yet.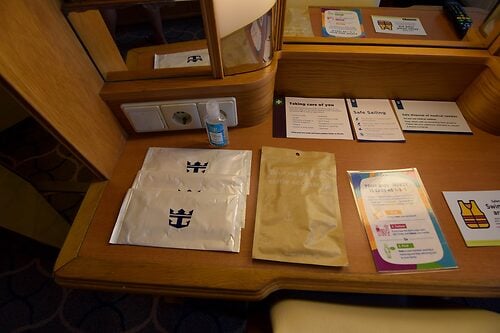 I will be onboard Adventure of the Seas all this week, so follow along for live updates!