In:
Royal Caribbean's first cruise ship to sail from North America is less than a month away from beginning, but the line has not released its travel requirements and health protocols yet.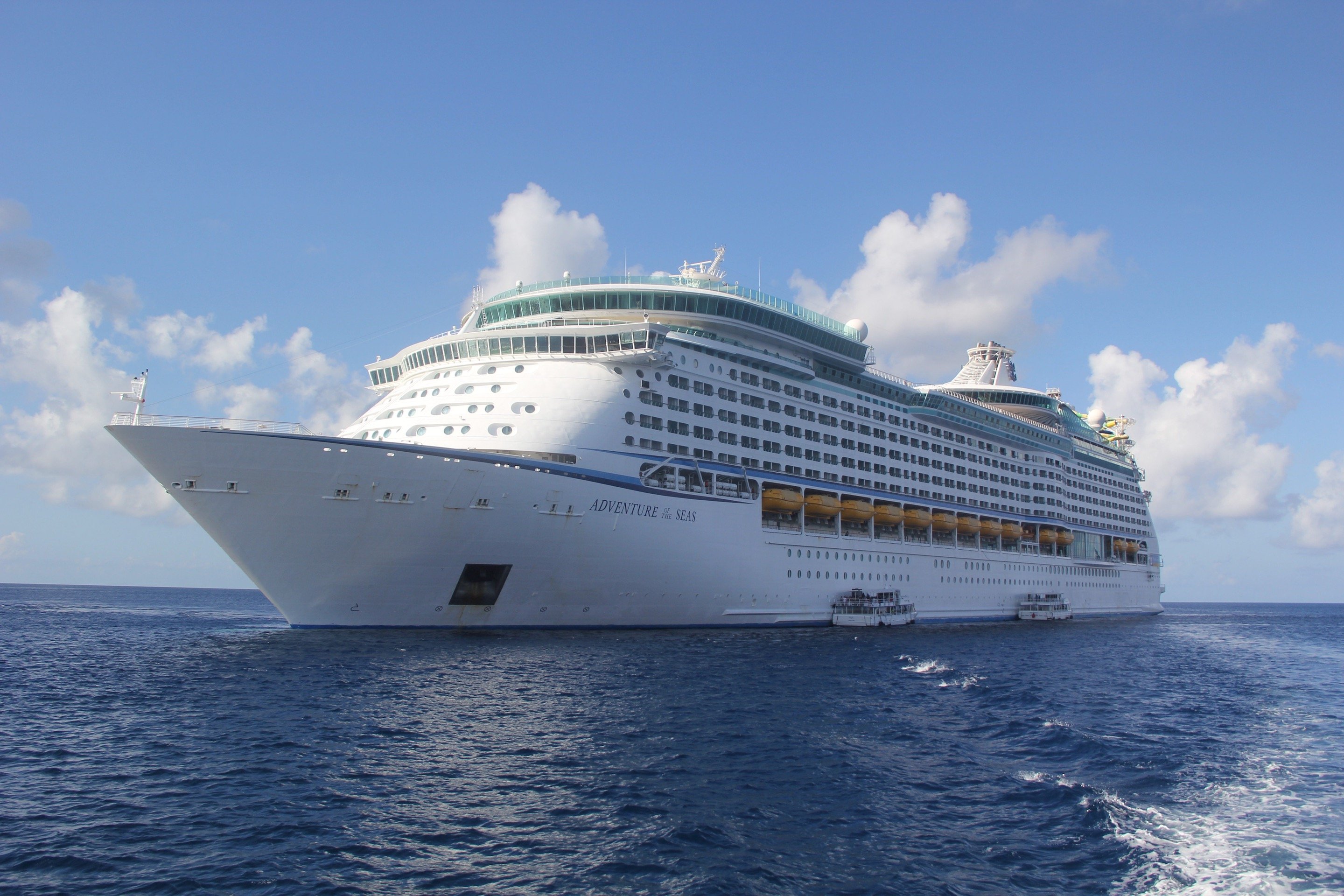 In an email to those booked on Adventure of the Seas from Nassau, Bahamas, Royal Caribbean said it is holding back the requirements and changes passengers can expect onboard because the the U.S. Centers for Disease Control & Prevention (CDC) is going to provide new guidance "later this week."
The email from Royal Caribbean International Assistant Vice President of Guest Experience, Aurora Yera-Rodriguez, says the cruise line is expecting new guidelines, and that is why passengers have not been informed of the new protocols.
"We were almost ready to hit send on our travel requirements and health protocols for your sailing onboard Adventure of the Seas departing from The Bahamas and then we learned that the U.S. Centers for Disease Control plans to share updated guidance with us later this week."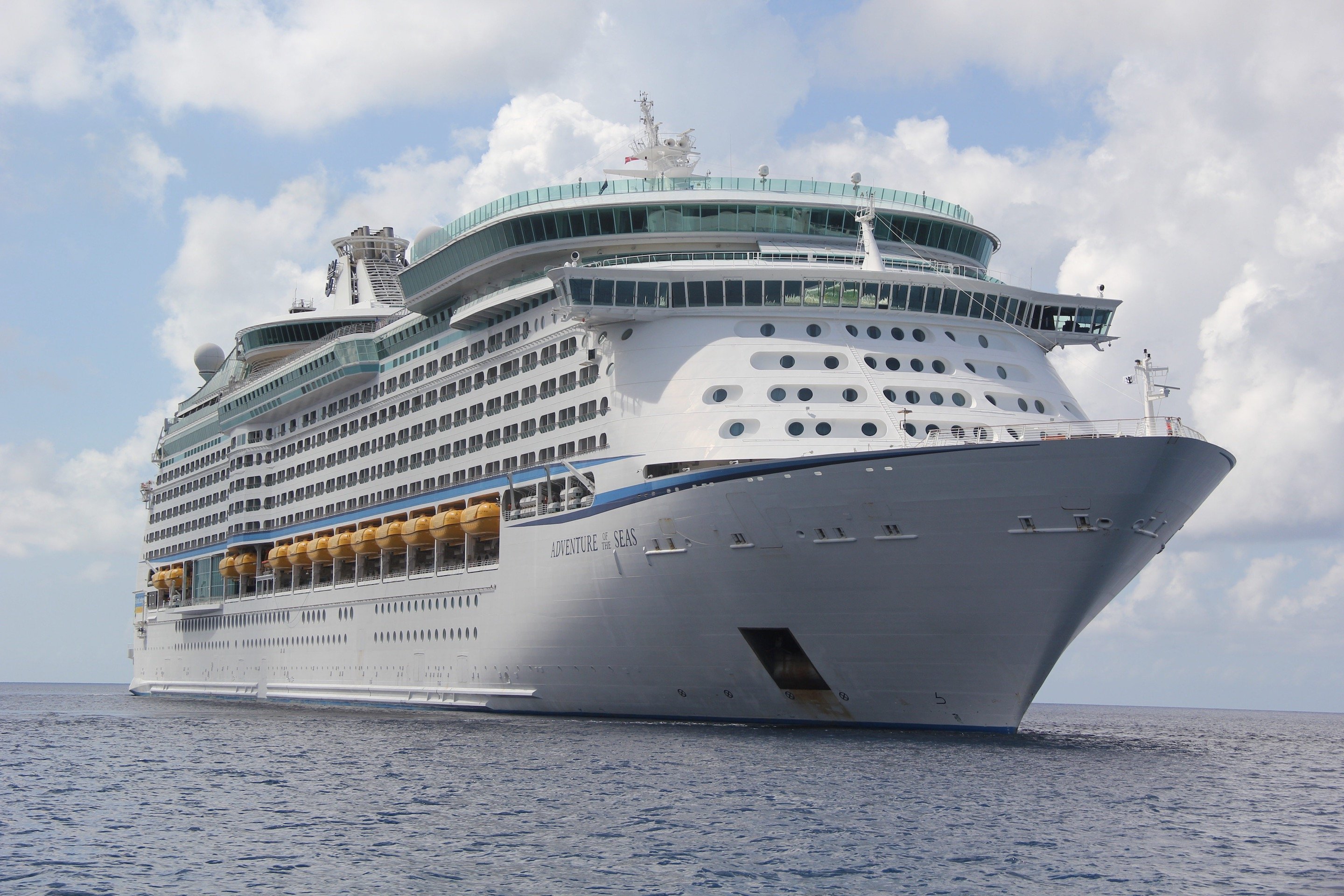 Adventure of the Seas will begin cruises on June 12 from outside the United States, which allows the ship to operate without approval by the CDC.
Adventure will become the second Royal Caribbean International cruise ship to restart operations, following Quantum of the Seas from Singapore.
Other ships are also scheduled to sail this summer from outside the U.S., including Vision of the Seas from Bermuda, Jewel of the Seas from Cyprus, and Anthem of the Seas from England.
Read more: Summer 2021 Cruise Planning Guide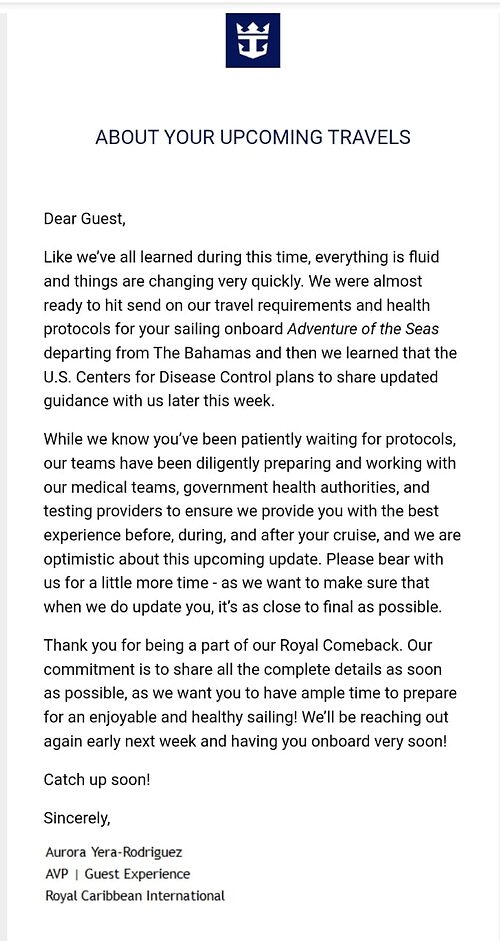 Initially, Royal Caribbean had promised to give guests booked on the sailing an update around 30 days before sailing, but that date came and went last week.
"While we know you've been patiently waiting for protocols, our teams have been diligently preparing and working with our medical teams, government health authorities, and testing providers to ensure we provide you with the best experience before, during, and after your cruise, and we are optimistic about this upcoming update. Please bear with us for a little more time - as we want to make sure that when we do update you, it's as close to final as possible."
It seems Royal Caribbean may have been ready to announce those protocols last week, but held back due to new guidance from the CDC.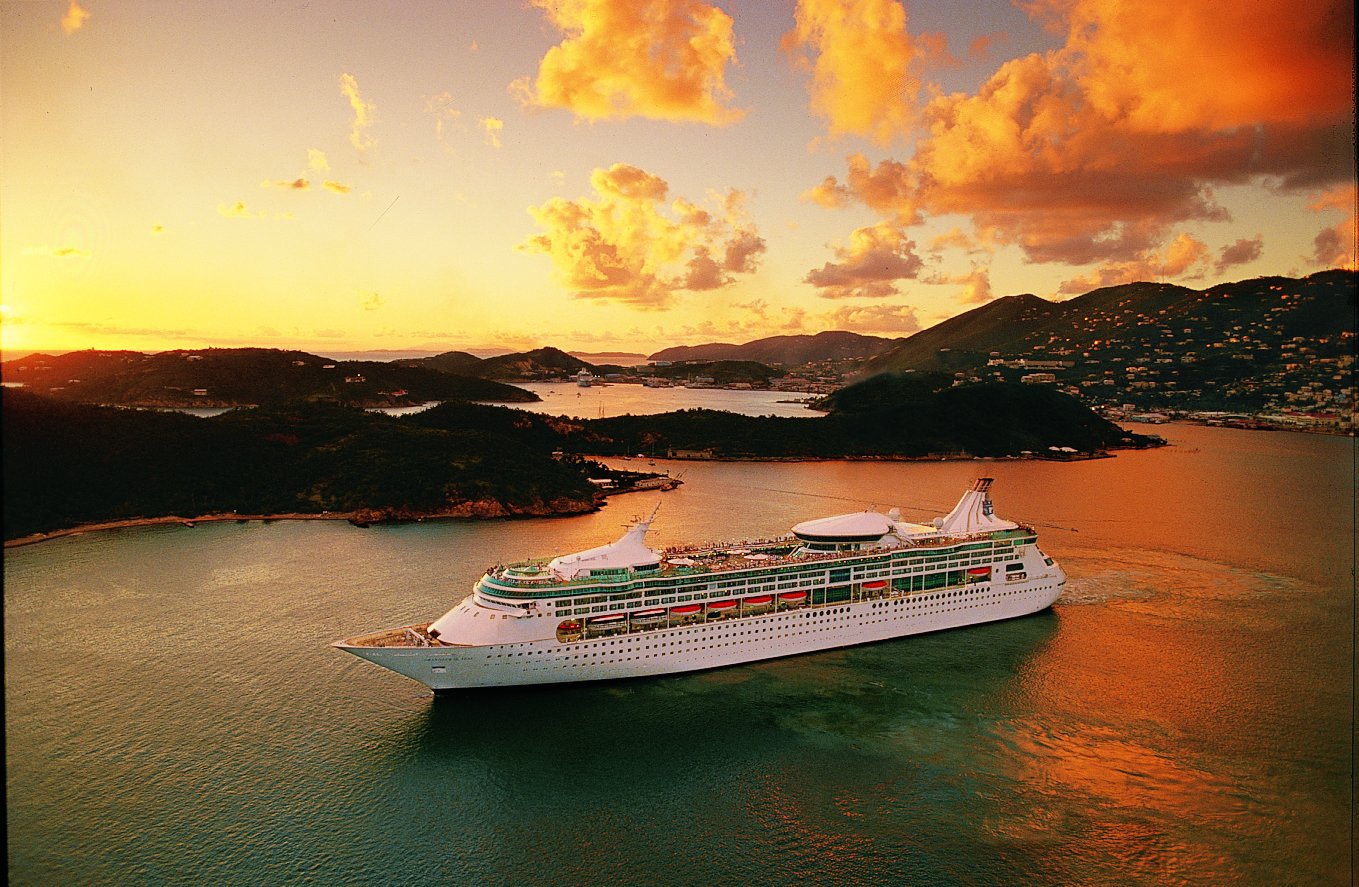 On a webinar with travel agents, Royal Caribbean's Senior Vice President, Sales, Trade Support and Service, Vicki Freed, said the line intended to announce them on May 12, but plans changed, "We had truly hoped that we would be able to announce our protocols and our return to service today."
The CDC has been busy with updates for cruise lines lately, issuing a number of revisions to what it requires and suggests for cruise lines in order to restart operations.
Just last week, the CDC issued two different updates to its operations manual for cruise lines, which outline what a cruise ship must do in order to receive permission to sail from the United States.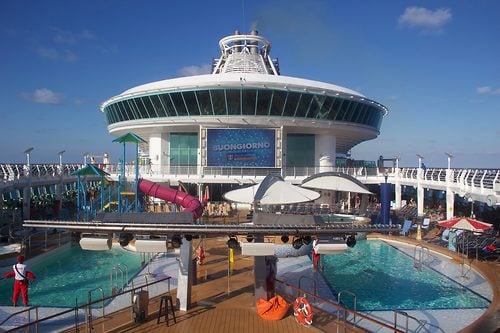 Sailings that do not visit a U.S. port, such as Adventure of the Seas, are not reliant on CDC guidelines or approval, but it appears Royal Caribbean wants to hear what the CDC has to say before announcing their own protocols.