In:
Royal Caribbean has released a new round of 2022-2023 itineraries for sale.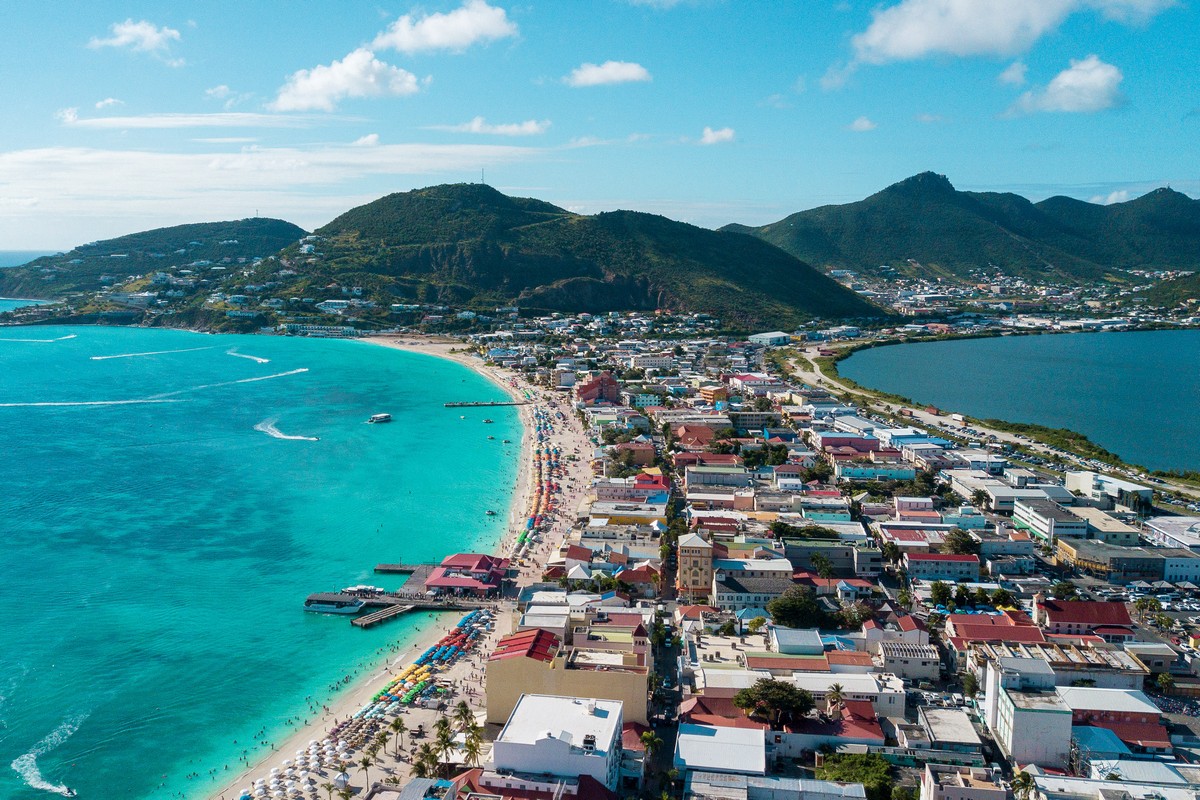 This week, the "Other/Long Caribbean" for Winter 2022-2023 went on sale today, encompassing five cruise ships. These new sailings are available to book immediately.
Odyssey of the Seas will sail from Fort Lauderdale, Florida and offer a mix of 6-, 7-, and 8-night Caribbean sailings from November 2022 through March 2023.  
Once stateside, Odyssey will sail 8-night Southern Caribbean itineraries that visit destinations such as Labadee, Haiti; Oranjestad, Aruba; Willemstad, Curacao and La Romana, Dominican Republic.
The Quantum Ultra Clas ship will alternate 8-night Southern Caribbean cruises with 6-night Western Caribbean sailings that visit island gems Falmouth, Jamaica; George Town, Grand Cayman; and Perfect Day at CocoCay in The Bahamas on every sailing.
Explorer of the Seas will offer cruises from PortMiami that anywhere between 6- and 9-nights long, including Southern Caribbean itineraries. The 8-night Southern Caribbean itineraries to the ABC Islands will have late stays in both Kralendijk and Willemstad on every sailing. Explorer will alternate with 6-night adventures that visit Falmouth; George Town; and Perfect Day at CocoCay.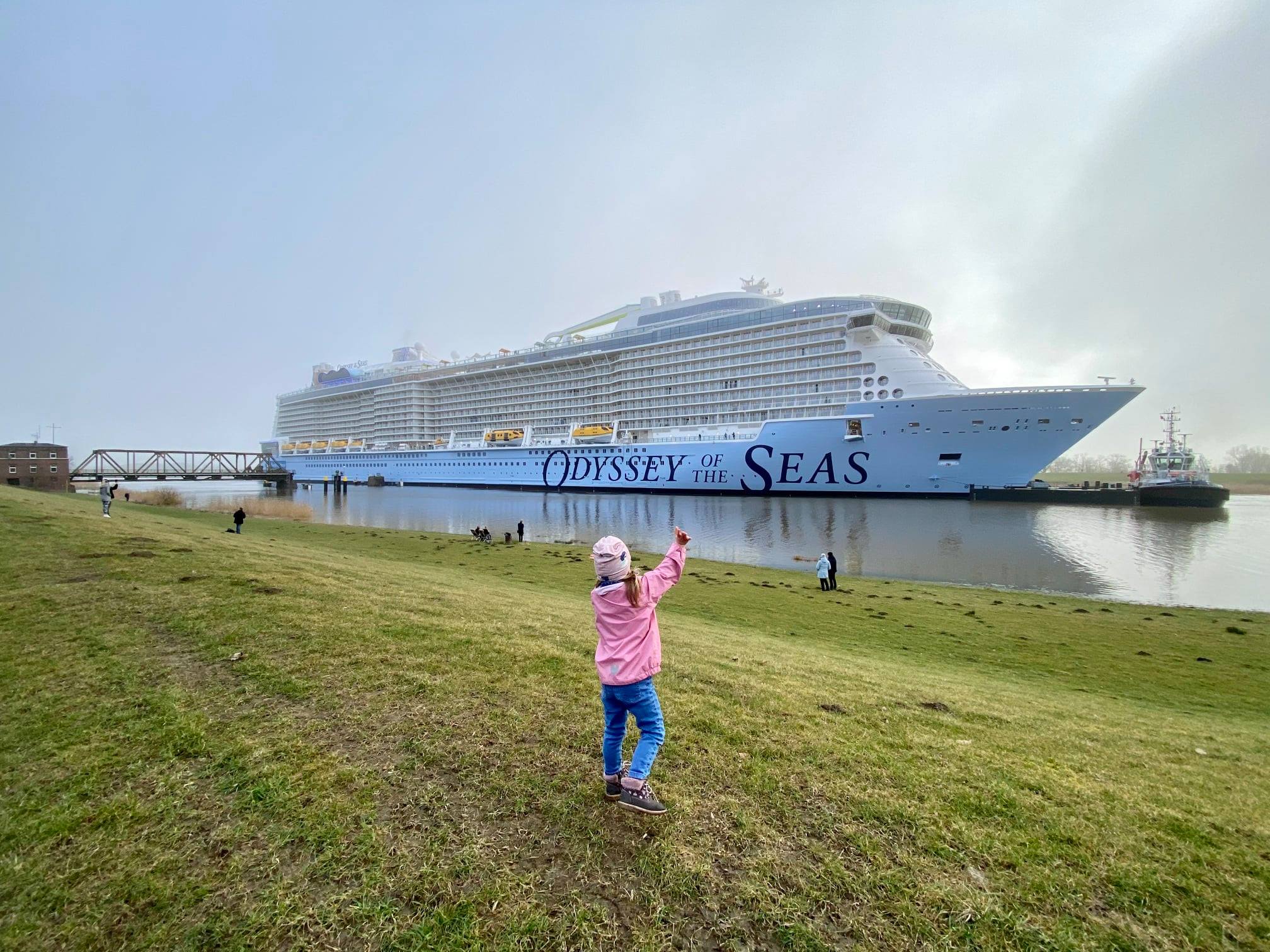 Grandeur of the Seas will begin sailing from PortMiami as well in November 2022, and offer 5-night Western Caribbean jaunts to Labadee and Key West, Florida, alternating with 9-night cruises to Castries, Bridgetown, Barbados; St. John's, and Basseterre.
Jewel of the Seas will arrive in Port Canaveral in November 2022 to sail 5- to 9-night cruises. Jewel even has cruises visiting Bimini, Bahamas. The ship will make late-night visits to San Juan and Oranjestad in addition to longer days in Bonaire's Kralendijk. 
Jewel will also embark on 6-night adventures to western Caribbean destinations, including Costa Maya and Cozumel, Mexico; Falmouth; and Nassau and Perfect Day at CocoCay in The Bahamas.
Vision of the Seas will call Fort Lauderdale home in November 2022 and offer the longest sailings of the group, with 9-, 10- and 11-night cruises to destinations throughout the Caribbean. 
Vision's 10-night itineraries visit a variety of popular ports of call, including San Juan, Puerto Rico; Philipsburg, St. Maarten; Basseterre, St. Kitts and Nevis; Castries, St. Lucia; St. Johns, Antigua and private destination Labadee. The 11-night sailings take guests to exotic tropical locales like Puerto Limon, Costa Rica; Colon, Panama; Cartagena, Colombia; Oranjestad; Kralendijk, Bonaire and Willemstad.
View the full Long Caribbean sailings: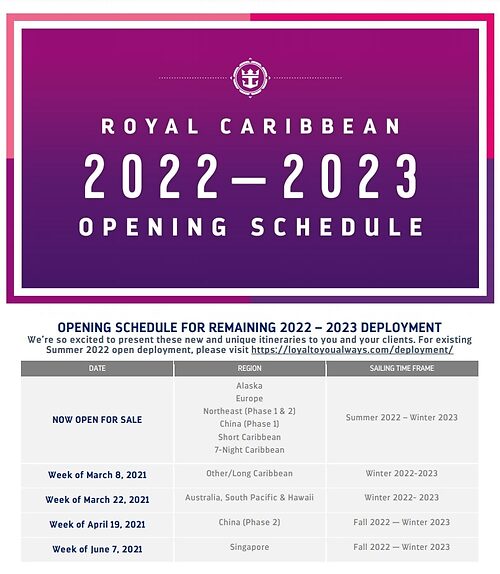 The release of the Long Caribbean Winter 2022-2023 cruises follows the release other deployments, including 7-night Caribbean,  Short Caribbean, Northeast and China & Hawaii sailings a few weeks ago.
Over the next few weeks, more sailings will be released for the 2022-2023 season, although changes to the deployment schedule are possible.
Planning on booking a 2022 cruise? These stories will help: