In:
Royal Caribbean's next new cruise ship successfully reached the ocean to reach a major milestone in her construction.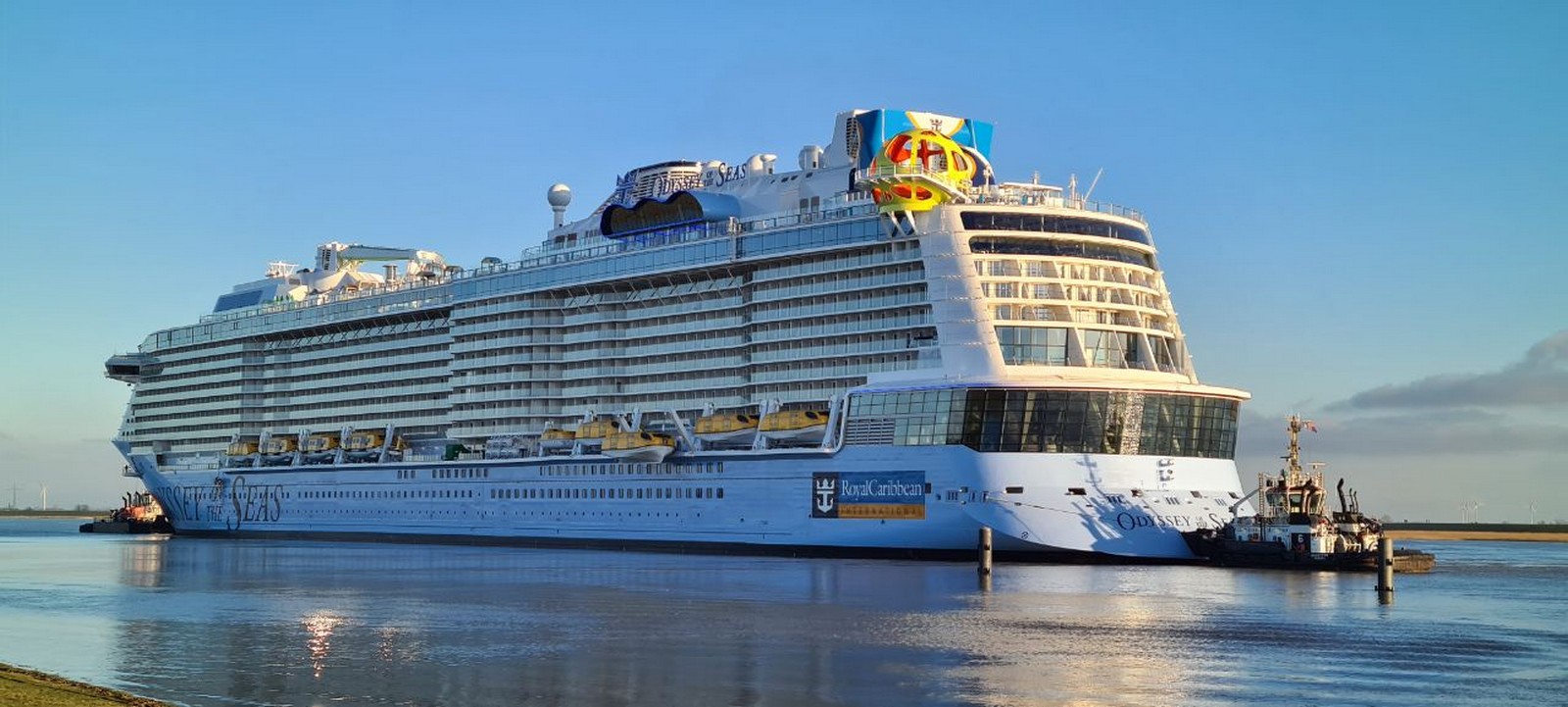 Odyssey of the Seas completed her conveyance over the weekend, which means the ship is now in position to enter the open ocean.
Odyssey completed a journey that took over 10 hours to traverse 20 miles from Papenburg, Germany up the Ems River, to her current position in Eemshaven, Netherlands.

The conveyance is a process unique to ships built at Meyer Werft, as the shipyard is situated inland along the Ems River, and the ship must make the journey backward and down the river to get to the North Sea.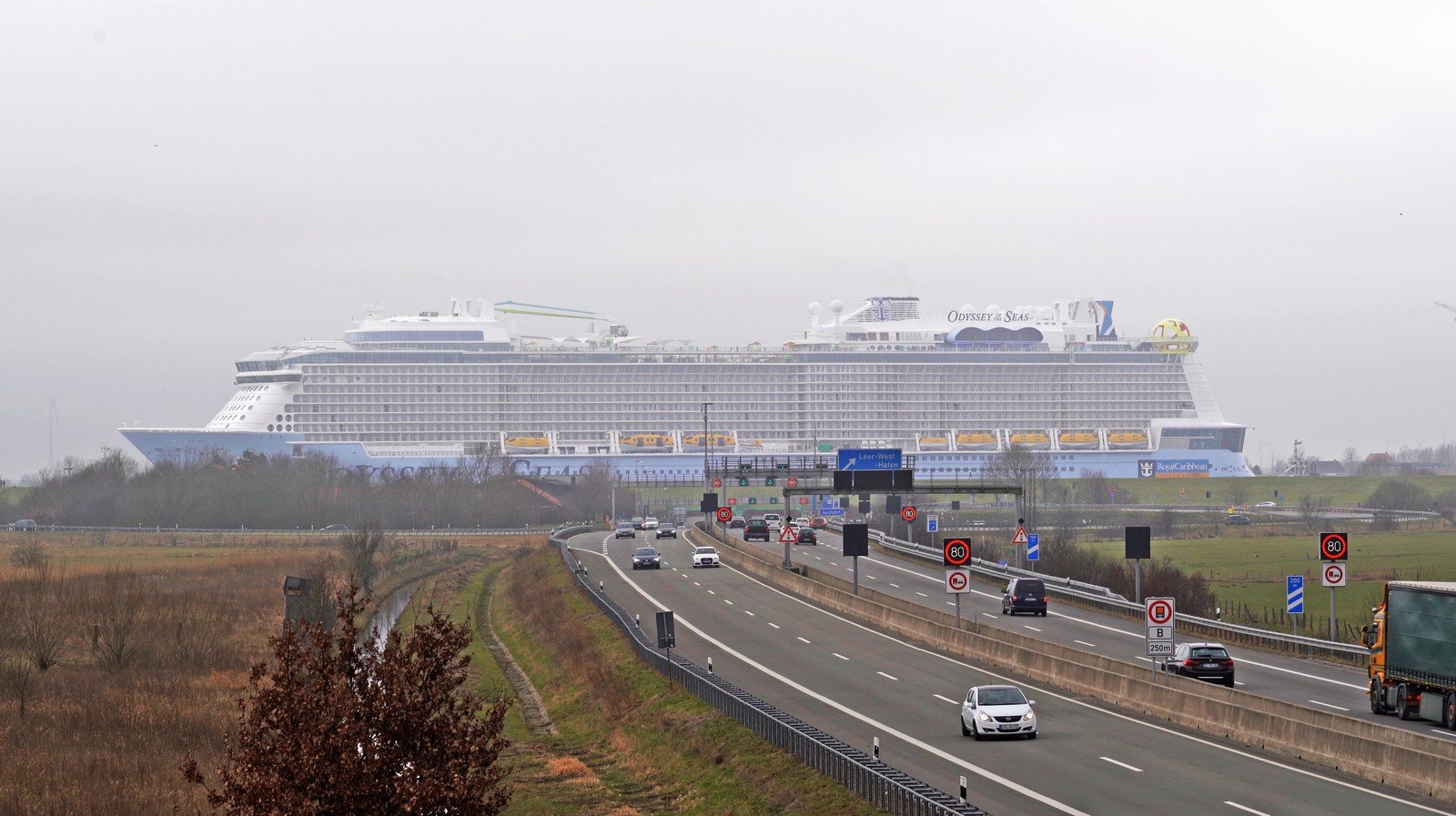 Fun fact: Now that Odyssey of the Seas has completed her conveyance, she can never return down the river back to the shipyard because of the added weight in new features, fuel and other enhancements.
Since arriving in the Netherlands, she has conducted a variety of work already, including pendulum slip tests and lifeboat tests.
Odyssey of the Seas is a 169,000-gross-ton ship that measures 1,138 feet (347 meters) long and 135 feet (41 meters) wide.
What's next for Odyssey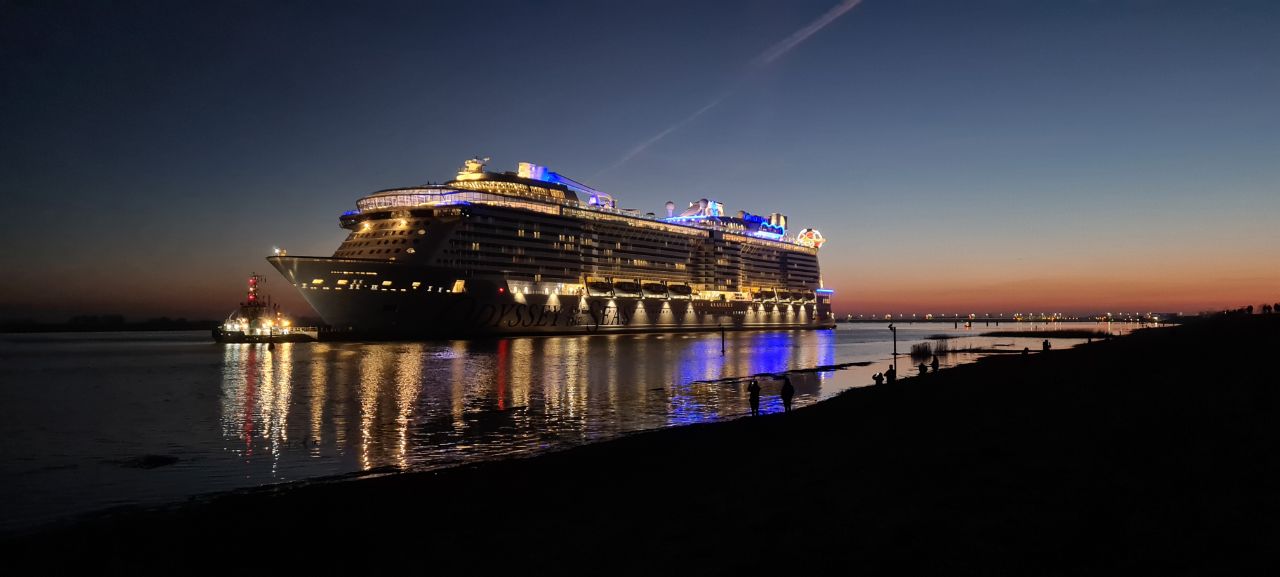 Now that Odyssey of the Seas is at the North Sea, she will conduct a few more tests and have some other work done onboard.
The next major milestone for Odyssey will be sea trials, where the ship will go out to sea to test out her engines and navigational ability.
If all goes well, delivery to Royal Caribbean would soon follow.
A big debut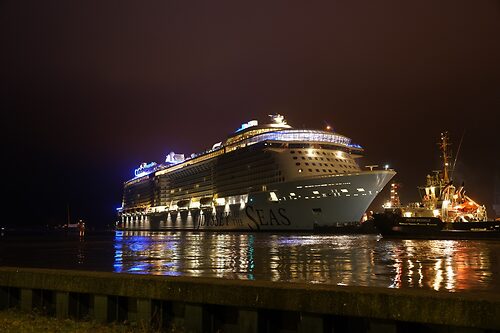 Almost as significant as the movement itself, is the other big Odyssey of the Seas news that the ship will begin her career sailing with Royal Caribbean in Israel in summer 2021.
In lieu of her scheduled European season, she will shift her homeport to Haifa, Israel, where she will offer sailings beginning in May 2021.
Israeli residents will be able to choose from 3- to 7-night roundtrip cruises to the Greek Isles and Cyprus.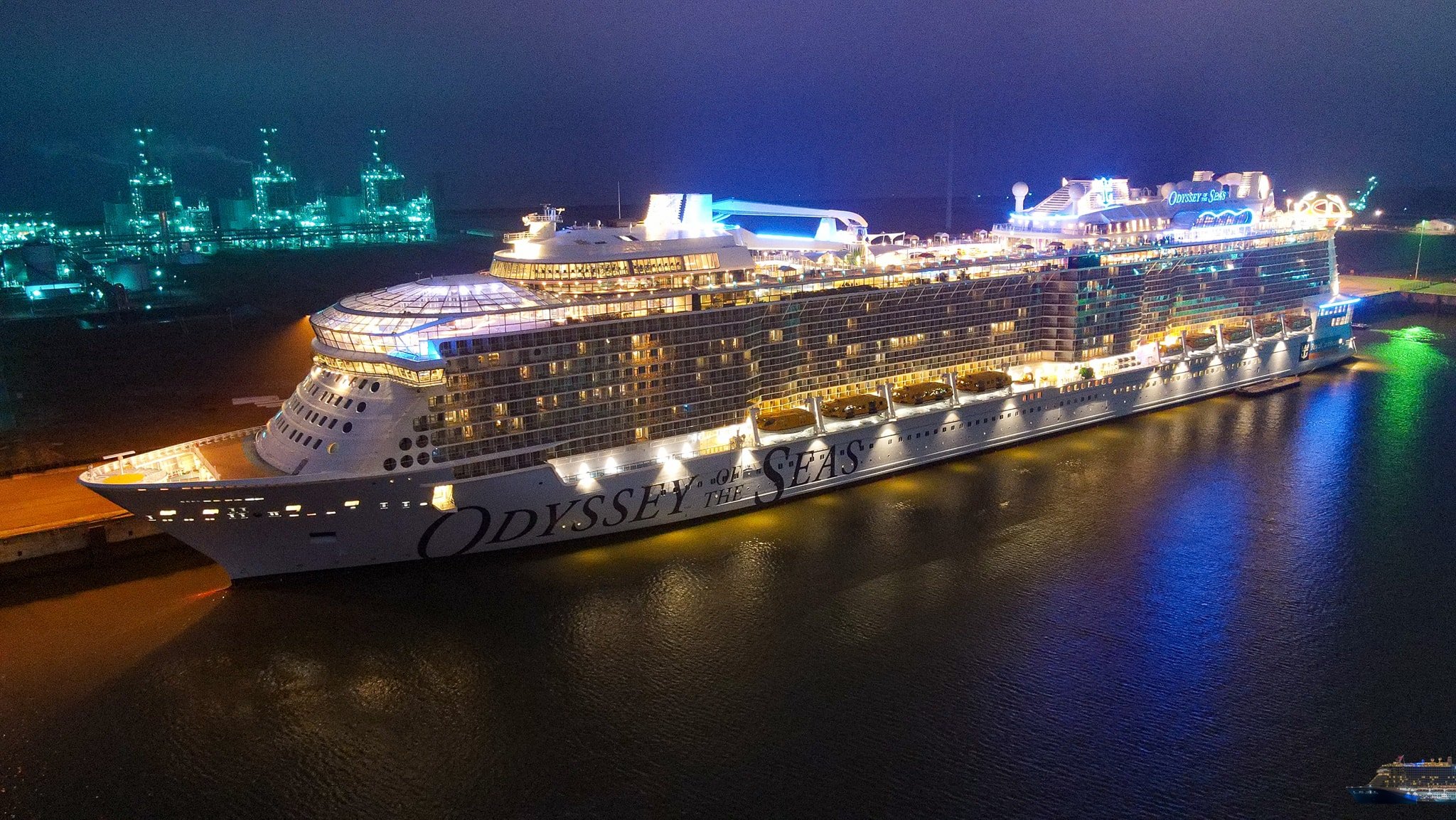 Photo by Jeroen Houtman
Odyssey will then cross the Atlantic to begin its inaugural North American season in November, offering 6- to 8-night itineraries from Fort Lauderdale and visiting far-flung destinations, including Curacao and Aruba.